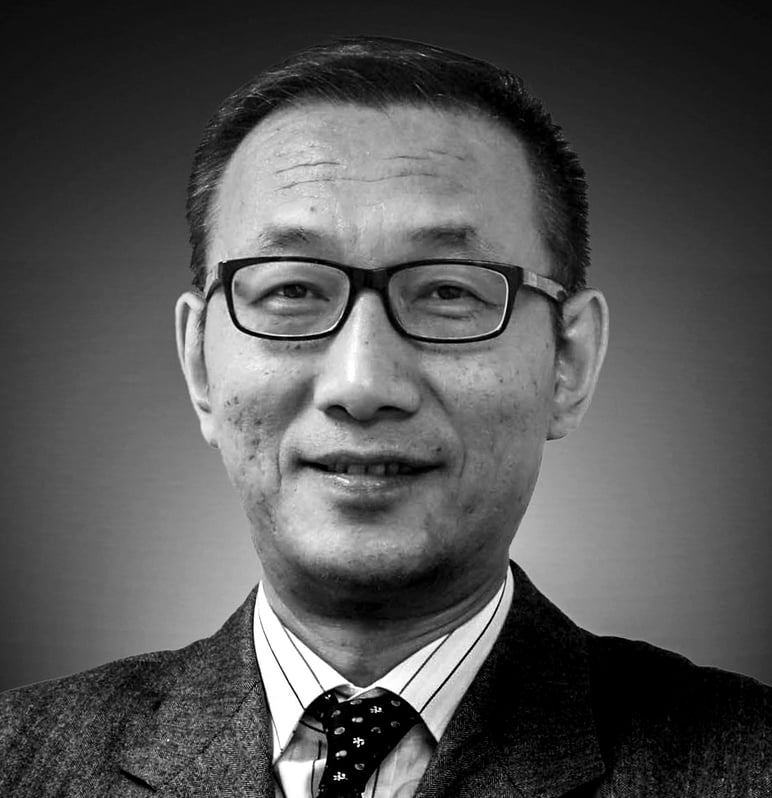 SCMP Columnist
China Briefing
by Wang Xiangwei
China Briefing
by Wang Xiangwei
The US risks forcing China's hand on Taiwan
The US has in recent weeks increased its official contact with Taipei and ramped up activities in the Taiwan Strait
But by deepening its engagement with the island, Washington could force Beijing's hand and bring on the very attack it seeks to prevent
The American and the international media have firmly and squarely pinned the blame on China for ratcheting up tensions and provocations as well as raising fears of a military action against
Taiwan
.
But as the saying goes, it takes two to tango. Washington is also to blame for China's increased military posturing towards the island, as it has shown signs of intending to play the Taiwan card as a key feature of its comprehensive
geopolitical tussle
with China.
Beijing has long maintained that the Taiwan issue is the most critical and sensitive element underpinning bilateral ties, and also the most vital red line that Washington should not cross.
For instance, China usually reacts strongly to any official contact by the US with Taiwan amid worries the engagement would embolden the pro-independence movement on the island. Washington had promised to sever all official ties with the island after it switched its diplomatic ties to Beijing in 1979.
In the last days of the
Donald Trump
administration, Washington was reportedly forced to cancel a scheduled visit to Taiwan by Kelly Craft, the former US ambassador to the United Nations, at the last minute after a fierce reaction from Beijing.
Since then, China has dispatched fighter jets to breach Taiwan's airspace with increasing frequency as the Biden administration steps up efforts to push and test China's red line.
For instance, following the announcement last month that the US and Taiwan signed a memorandum of understanding to establish a coastguard working group, China sent 20 military aircraft to breach the Taiwanese airspace. Again last month, 10 Chinese fighter jets flew into Taiwan's airspace after the US ambassador to Palau visited Taipei. 
In a further move to defy Beijing, Washington announced on April 9 that it would loosen restrictions on US officials meeting their Taiwanese counterparts following the Trump administration's decision to allow open interactions between American and Taiwanese diplomats.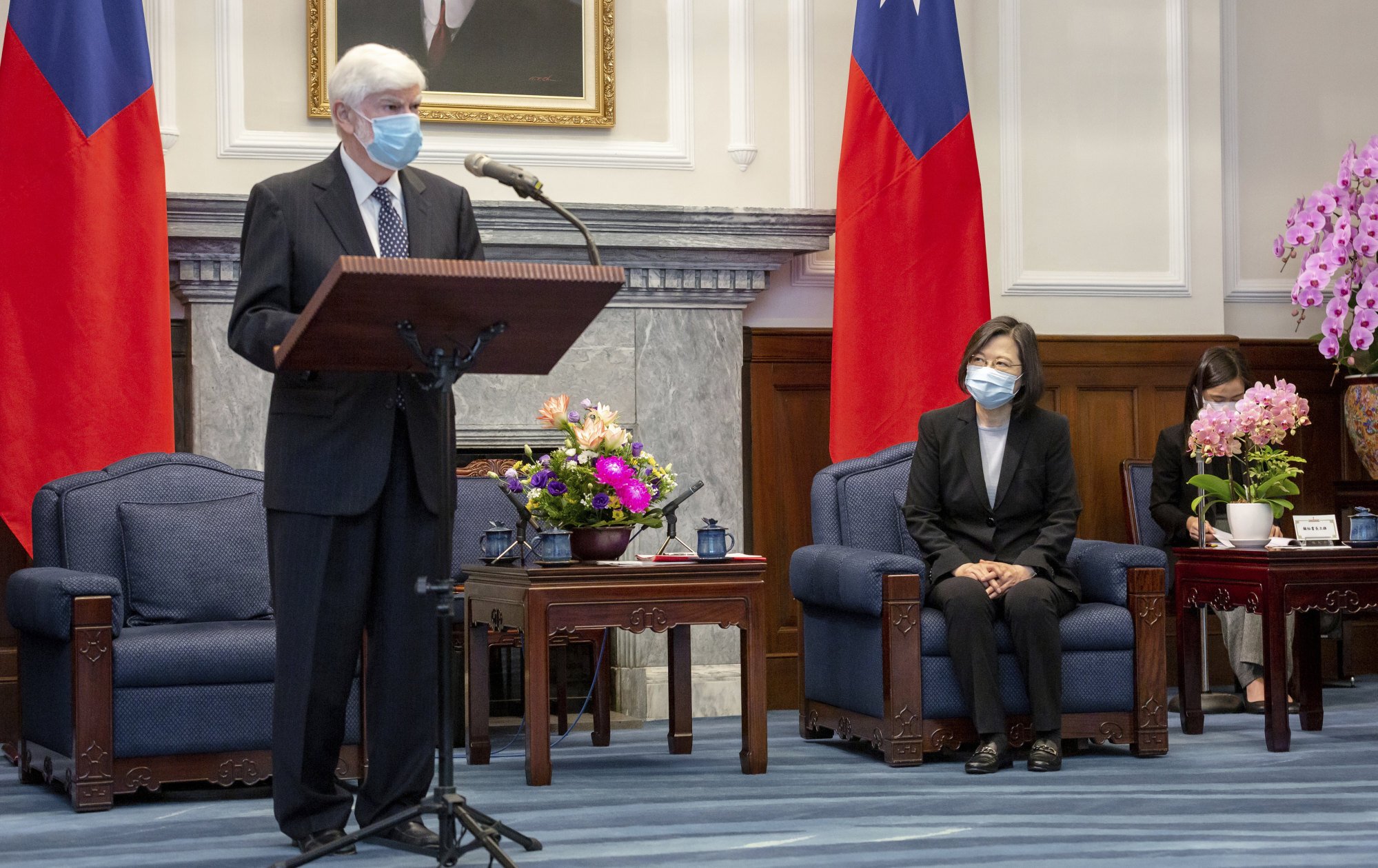 The
latest visit
by the group of former US politicians to Taiwan is seen as a particular affront to the Chinese authorities.
From Beijing's perspective, Washington's increasing official engagement with Taipei may herald a much bigger change in its policy towards the island as there have been debates within American policy circles on whether the US should end its decades-long policy of "strategic ambiguity" and instead make a clear commitment to defend Taiwan against a military attack by China.
According to the 1979 Taiwan Relations Act, the US maintains a legal commitment to help Taiwan maintain defensive capabilities through arms sales that have amounted to billions of US dollars in recent years, but the act does not declare that Washington will guarantee the island's defence.
Some US analysts now argue that by making it clear that the US will respond to any use of force against Taiwan, Washington can improve deterrence and reduce the chance of a war in the Taiwan Strait as Beijing will think twice about getting into a direct military confrontation with Washington.
For the moment, senior US officials have refused to be drawn into the public discussion.
Last Sunday, US Secretary of State Antony Blinken warned China not to attack Taiwan and said that "it would be a serious mistake for anyone to try to change the existing status quo by force". But he declined to comment on a hypothetical when asked whether the US would defend the island from a mainland attack.
Blinken's warning came after two top US admirals sounded alarms about an invasion of Taiwan.
Last month, the top US military commander for the Asia-Pacific region, Admiral Philip Davidson, suggested that Beijing could attempt to attack and take over Taipei within six years.
Later in the month, Admiral John Aquilino, the nominee to replace Davison, went even further by suggesting China's plan to invade Taiwan was more imminent than many people thought.
"My opinion is that this problem is much closer to us than most think and we have to take this on," he said. 
Some analysts have dismissed the two admirals' remarks as merely following the Pentagon's tradition of inflating threats to get more funding, adding that the chances of a full-scale invasion of Taiwan are very small in the near future. This may be true.
But some Chinese officials now suspect that the US public exaggeration of the likelihood of conflict in the Taiwan Strait could well be a ploy to drum up support and pave way for the change of the strategic ambiguity policy.
But if Washington believes that forging closer official contact with Taipei and guaranteeing the defence of the island could deter China from pressing Taiwan to reunite with the mainland, it is gravely mistaken. Instead, it is very likely to force the hand of the Chinese government and bring on the attack it is designed to prevent.
The Chinese mainland has been preparing for a reunification with Taiwan by force since the People's Republic was founded in 1949.
Starting from kindergarten, children learn that reunification is the common aspiration and sacred mission of the Chinese people in the historical context of humiliations China suffered at the hands of foreign powers. Government bureaucrats at the central and local levels are required to attend courses on the Taiwan issue at Chinese military academies. 
As President
Xi Jinping
articulates a new era with the historic mission of "realising the Chinese dream of national rejuvenation", that clearly entails reuniting Taiwan with the mainland using whatever means possible. On territorial integrity and national sovereignty, Xi cannot afford to back down.
It is interesting to note that Biden on Tuesday proposed a summit with
Russian President
Vladimir Putin
during a phone call, amid rising international concerns over Moscow's moves to build up troop presence along its border with Ukraine.
Maybe it is also time Biden and Xi should plan a summit to calm tensions over Taiwan and discuss the other issues troubling bilateral ties.
Wang Xiangwei is a former editor-in-chief of the South China Morning Post. He is now based in Beijing as editorial adviser to the paper