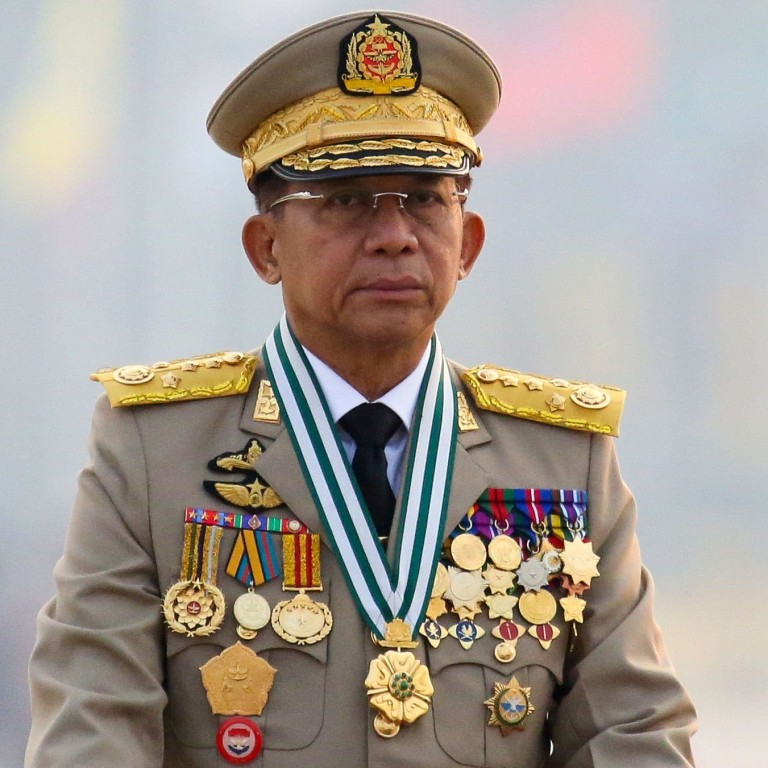 Opinion
René L Pattiradjawane and Ple Priatna
René L Pattiradjawane and Ple Priatna
Why Asean must hear from Myanmar's coup mastermind Min Aung Hlaing
The bloc is under fire for inviting the Tatmadaw general to its summit; critics say doing so is tantamount to recognising his leadership claim
But it is vital to hear his explanation of events and to demand the violence ends. What Asean should not do is take sides
Saturday's
Asean
summit on the
Myanmar
coup crisis is widely seen as a test of the bloc's credibility, to see if it can bring an end to the lethal force used on residents in Southeast Asia's poorest country since the military took power on February 1.
In the run-up, Asean is already facing a conundrum. It has been criticised for inviting the leader of Myanmar's 'Tatmadaw' military Senior-General Min Aung Hlaing, who led the putsch that brought down the democratically elected government. The general will reportedly head to
Indonesia's
capital to meet Asean leaders and foreign ministers.
Activists and ousted elected Myanmar lawmakers who have formed the National Unity Government are outraged, saying Asean is essentially acknowledging that the general is Myanmar's leader, and ignoring the results of the November 2020 election. They have called on Interpol to arrest the junta leader once he arrives in Jakarta and requested that Asean invite members of the NUG instead.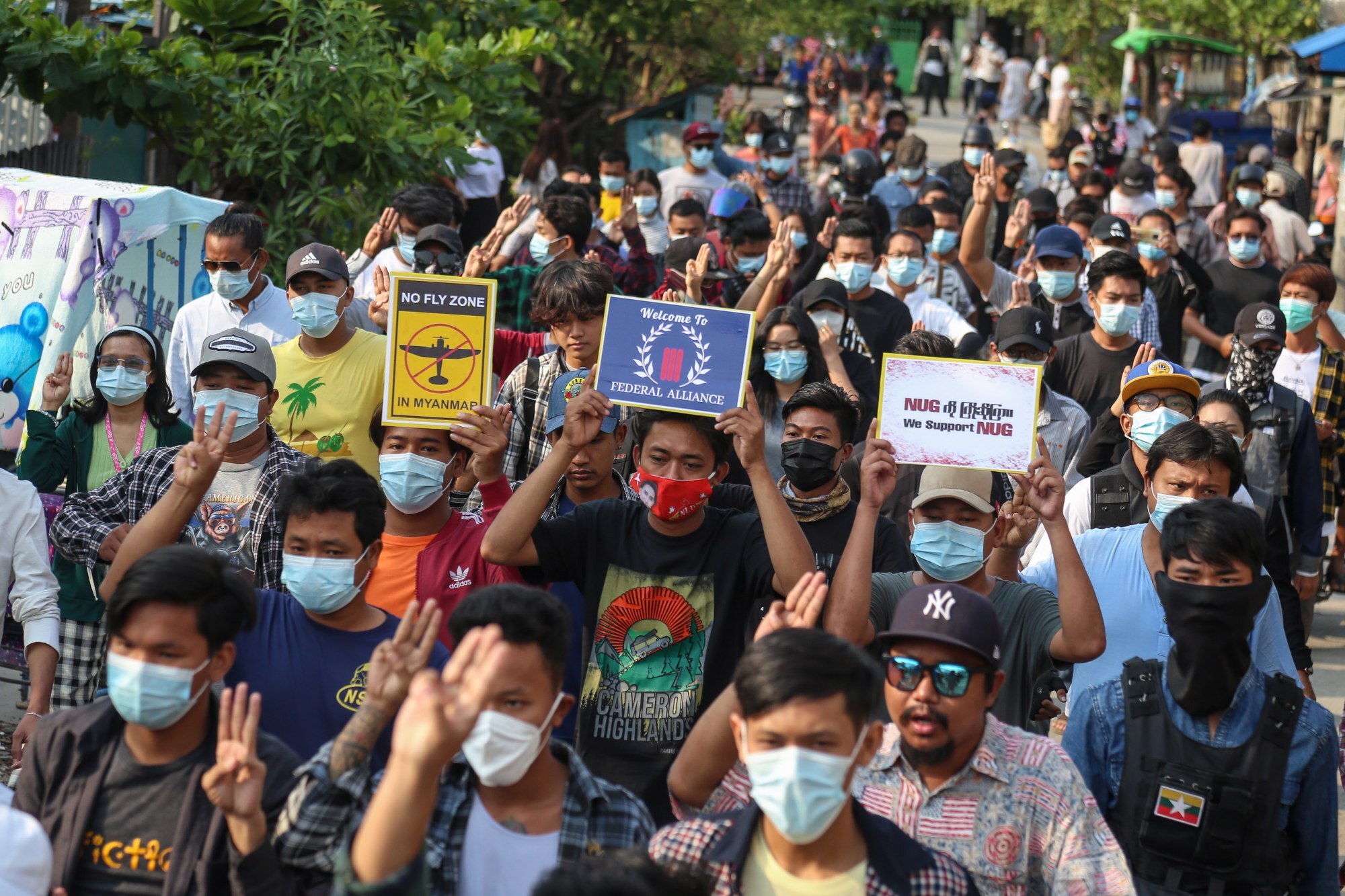 But inviting NUG representatives will most certainly result in Min Aung Hlaing aborting his plans to go to Jakarta. The general's presence is important, because Asean must seek an explanation from him for what has transpired but demand that the violence comes to an end. We believe this should be a key outcome of the meeting. Ideally, the summit must also call for the Bamar ethnic majority to promote and foster true democracy for Myanmar's long-marginalised ethnic groups who are seeking more autonomy and
rights
.
What Asean should not do at the meeting is take sides, either by according legitimacy to the Tatmadaw or by recognising the NUG. Doing so will not achieve anything – the Myanmar people have made clear that they will not accept the establishment of a new military-led order while the Tatmadaw have also shown they will not give up their absolute power. Calls for the junta to hand back power to
Aung San Suu Kyi
's National League for Democracy which won last year's election will fall on deaf ears, even if Asean freezes Myanmar's membership of the bloc.
Thus, the most realistic goal for the meeting is to seek an immediate halt to the killings and an end to a brewing civil war, before opening a path to peaceful dialogue. Asean leaders can get the Tatmadaw to agree to a proposal for an action plan in three stages: beginning with a humanitarian pause to stop clashes between security forces and residents, followed by humanitarian assistance to help displaced people and restart economic activity and then a space for confidence-building dialogue between the junta and the NUG.
Yet it remains to be seen if we should be this hopeful. At the meeting, leaders and diplomats will be dealing with a military officer, who is more familiar with force than diplomacy or give-and-take negotiations.
Additionally, can Asean countries be united in their demands? They have no common position on the coup, with
Cambodia
,
Thailand
and the
Philippines
saying the junta's actions are part of Myanmar's domestic affairs. Already, the leader of Thailand and the Philippines – Prime Minister Prayuth Chan-ocha and President
Rodrigo Duterte
– have said they will not go to Jakarta. Indonesia, Malaysia and
Singapore
are the main proponents of the argument that instability resulting from the coup is a threat to regional security, and will affect perceptions of Asean's ability to drive the agenda free of geopolitical influences.
For now, the bigger powers have indicated their keen interest in the outcome of the meeting. Indonesia's Foreign Minister Retno Marsudi spoke to
Japan's
Foreign Minister Toshimitsu Motegi on Thursday, followed by a call with US National Security Adviser Jake Sullivan.
China's
Foreign Minister Wang Yi has said Beijing expects the meeting to be a good start that will pave the way for a "soft landing" for the crisis. China has an interest in a peaceful and stable political situation in Myanmar, given the China-Myanmar Economic Corridor's importance to Beijing to reduce its dependence on shipments passing through the Malacca Strait. China understands that an independent Southeast Asia is important and will carefully follow the summit to ensure that no external agenda will prevail that could be against Beijing's interest.
Like all the players, we will be watching the summit closely.
René L Pattiradjawane is a retired journalist who spent 32 years with Kompas, Indonesia's largest newspaper. A former Hong Kong correspondent for the paper, he now serves as Chairman of the China Studies Centre Foundation, running its Centre for Chinese Studies-Indonesia and is an associate fellow with The Habibie Center, an independent think-tank established by the late President BJ Habibie. He was previously a Fellow of the EastWest Institute
Ple Priatna is a former Indonesian diplomat with more than three decades of experience. He has written opinion pieces on foreign affairs, diplomacy and Asean Affairs and served stints in cities including Rabat, Copenhagen, Brussels, Wellington, Beijing and Tokyo