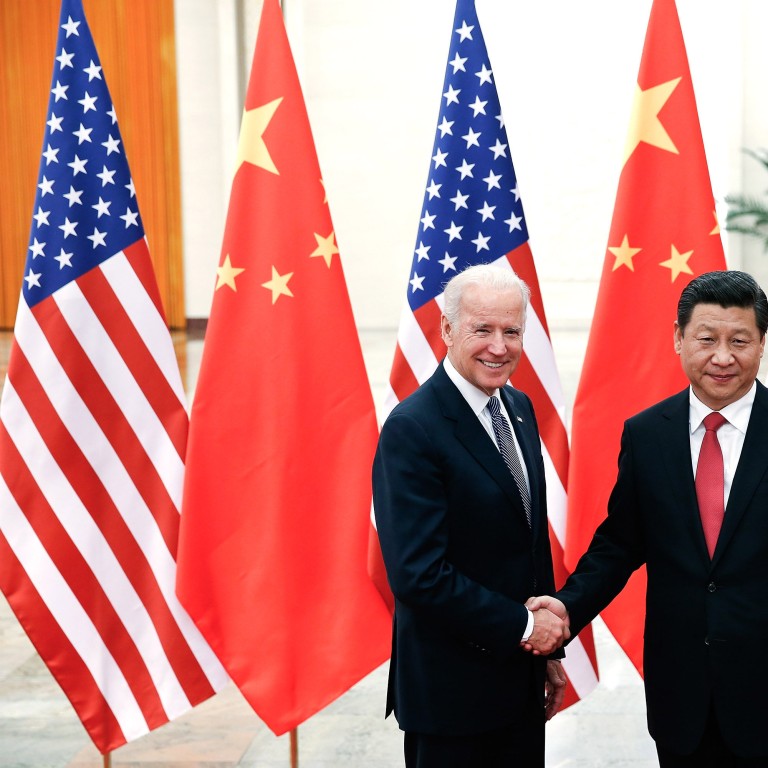 How US-China competition in addressing climate change could benefit Southeast Asia
Both countries face challenges in expanding climate cooperation: the US is beholden to domestic politics while China's economic growth makes reducing emissions difficult
There are also different forms of governance, styles of engagement and policy objectives involved, shaping Asean's cooperation with both countries in different ways
Recent tensions between the US and China escalated due to a trade war before being complicated by the coronavirus pandemic and compounded further by a global economic recession, revealing a sharper and deeper rivalry. The tit-for-tat actions over
the South China Sea
, closures of consulates, banning of WeChat and the order to sell TikTok have fuelled concerns about a "new cold war".
China's announcement last September of a 2060 carbon neutrality target and the US decision in January to rejoin
the Paris Agreement
have kindled hopes of cooperation between the two powers. Climate change has been identified as one key area for potential cooperation between the US and China, yet the US is seeking "stand-alone" cooperation on
climate change issues
, whereas China objects to "selective multilateralism".
The appointments of Xie Zhenhua, China's former chief climate negotiator in 2015, and former US secretary of state John Kerry as special climate envoys is a positive sign that cooperation will advance. So far, the two countries have committed to co-chairing a G20 study group on climate-related financial risks. It remains to be seen whether more cooperation will be announced in the lead-up to COP26 in Glasgow.
The US accounts for 14.5 per cent of the world's total greenhouse gas (GHG) emissions, while China accounts for 27.9 per cent. Together, the world's two largest economies account for more than 40 per cent of global GHG emissions.
If the two powers are successful in implementing their national mitigation targets by mid-century and manage to cooperate in the development and deployment of advanced technologies, the world's chances of slowing global warming will improve dramatically.
Should the US embark and remain on a carbon neutral pathway, with cooperation from China and other developed countries, analysts expect the Paris Agreement's target of holding temperature increases to well below 2 degrees Celsius will be achievable.
Can the US and China meet their targets?
Biden in January signed executive orders for sweeping climate action. He made climate policy central to national security decisions, implementing plans for nationwide electric vehicle (EV) charging stations and revitalising employment through
wind, solar and energy infrastructure
.
It was in contrast to Donald Trump's administration, which rescinded some 100 environmental regulations. These actions, which the Biden administration has promised to reverse, would significantly increase GHG emissions over the next decade. Beyond reinstating regulations, though, the US must embrace a zero-carbon pathway.
The US in April released its revised Nationally Determined Contribution (NDC), which commits to a reduction of 50-52 per cent GHG emissions from 2005 levels by 2030 and was designed to propel global climate ambitions and actions among other major economies. The new pledge represents a deeper cut from the previous pledge of 26-28 per cent by 2025, and has accelerated the reduction by 30 per cent.
Biden has also pledged to double US spending on international climate finance, raising it to US$5.7 billion by 2024, pending congressional approval.
The preliminary assessment of NDC targets is that they are achievable, provided the administration adopts a "whole-of-government" approach with massive investments in green technology and infrastructure, while building upon existing and new legislation that limit other GHG emissions such as hydrofluorocarbons (HFCs).
However, it has been difficult to secure bipartisan support for climate legislation in the US House and Senate, although the omnibus package passed in December included significant energy provisions, such as the limits on HFCs.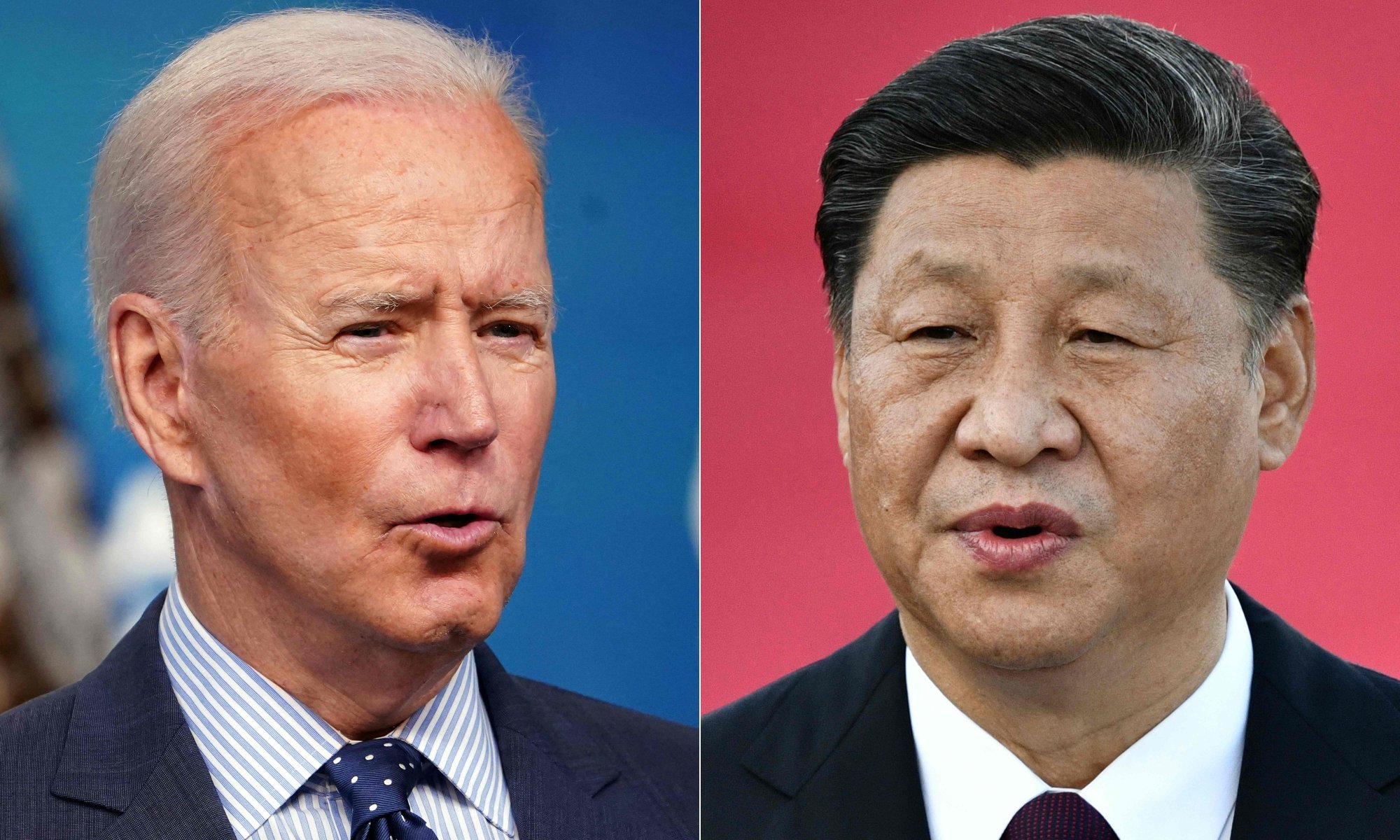 In China, President Xi Jinping in September announced his country's emissions will peak by 2030 and reach carbon neutrality by 2060, 10 years later than the Paris Agreement's target. To reach its 2060 target, China will need to scale back fossil fuel use for its electricity. According to International Energy Agency data released in November, China's energy mix comprises coal (66 per cent), renewables (26 per cent), nuclear (5 per cent) and gas (3 per cent). Those proportions do not change drastically month by month.
Data shows China's CO2 emissions remain on an upwards trajectory with few year-on-year decreases since 1960. Xi has promised to "strictly limit" increases in China's coal consumption between 2026 and 2030 and limit coal-fired power generation projects. In its 14th Five-Year Plan (FYP), which was released in March, one of China's stated goals was to "promote the proportion of non-fossil energy in total energy consumption to about 20 per cent".
According to new research by Tsinghua University's Institute of Climate Change and Sustainable Development, there are different ways China can reach carbon neutrality by 2060. They include increased renewable energy, carbon offsets and carbon sinks, as well as carbon capture, utilisation and sequestration (CCUS) technologies alongside the use of hydrogen energy in industrial, transport and power sectors. To transition electricity production to clean energy sources, China will require massive investments in renewable electricity over the next 40 years.
To ease reliance on coal, China will need to produce 16 times as much solar power as it does currently, as well as nine times as much wind power, six times as much nuclear power and twice as much hydropower electricity. Even then, fossil fuels would still account for 16 per cent of China's energy consumption, so a viable and large-scale deployment of CCUS and direct carbon capture technologies will be required. China has made some progress and is piloting more CCUS projects than any other country. However, large-scale deployment has not occurred and will require international collaboration.
China's FYP highlighted climate-related targets including:
Reduction of carbon emissions intensity by 18 per cent from 2020 levels

Reduction of energy intensity by 13.5 per cent from 2020 levels

Increase in clean energy by 20 per cent in national energy mix

Nuclear generation reaching 70GW by 2025

Comprehensive energy production capacity reaching more than 4.6 billion TCE

Increase in forest cover from 23.2 per cent to 24.1 per cent
Unlike the rest of the world's economies that have faced massive economic contractions due to the Covid-19 pandemic, China's Gross Domestic Product (GDP) grew 2.3 per cent with a year-on-year expansion of 6.5 per cent in the fourth quarter of 2020. China is forecast to record an 8.4 per cent GDP expansion in 2021.
China plans to allow for emissions to increase by at least 1 per cent per year if its economy records average growth of 5.5 per cent annually. Therefore, if China continues to rebound strongly in the next few years, the target for an 18 per cent carbon emissions reduction will be re-examined.
China's emissions reached a peak of nearly 12 billion tonnes in the year ending March 2021, about 5 per cent above its total emissions for 2019. This CO2 surge was due to stimulus-spending related to demand for steel production. This acceleration in demand, spending and emissions poses a challenge to China's targets.
Where does Asean stand?
The US and China have different forms of governance, styles of engagement and policy objectives, shaping Asean's cooperation with both countries in different ways. Regarding environmental governance, the US takes a more rules-based approach while China's approach is more goals-based.
The US approach begins with identification of a problem followed by the development of rules to deal with the problem indefinitely. Goals-based governance, on the other hand, deals with problems using time limits and short-term campaigns that quickly mobilise resources using top-down orders. Both approaches reflect the two societies' differing governance cultures.
Asean's cooperation with China
is guided by the 2003 Joint Declaration on Asean-China Strategic Partnership for Peace and Prosperity and framed by the Asean-China Strategy on Environmental Cooperation papers. The overall objective is to strengthen cooperation in 11 priority areas with a view to achieving environmental sustainability. Cooperation is largely functional and technical, focused on building capacity.
The China-Asean Environmental Cooperation Center (CAECC) was established in 2011 to serve as the designated focal point for facilitating policy dialogues and promoting environmental technology, joint policy studies and partnership development. China has bilateral agreements with Myanmar, Vietnam and the Philippines in the area of climate adaptation. Additionally, China provides technical assistance to Asean officials and professionals through capacity-building workshops on climate-related topics.
On the other hand, US-Asean cooperation in the area of environment and climate change has not progressed quickly enough to bear substantive fruit. In 2014, the US committed to work with Asean to address climate change in a joint statement, which called upon both parties to tackle the issue and encouraged mutual actions to reduce emissions and adapt to climate change. However, very little concrete action was taken. There is no overarching Asean-US programme that engages the region collectively and holistically on climate change.
There is room for the Biden administration to work more closely and consistently with Asean, starting with institutionalising the climate relationship. Institutionalisation can provide a framework of governance to protect the relationship from the politics of bipartisanship and changes in administration. In this regard, US-China competition in climate cooperation may benefit Southeast Asia.
Sharon Seah is Senior Fellow and Coordinator of the Climate Change in Southeast Asia Programme and Asean Studies Centre at ISEAS – Yusof Ishak Institute. This article was first published in ISEAS-Yusof Ishak Institute's 
Perspectives 2021/77 issue on June 9, 2021
.