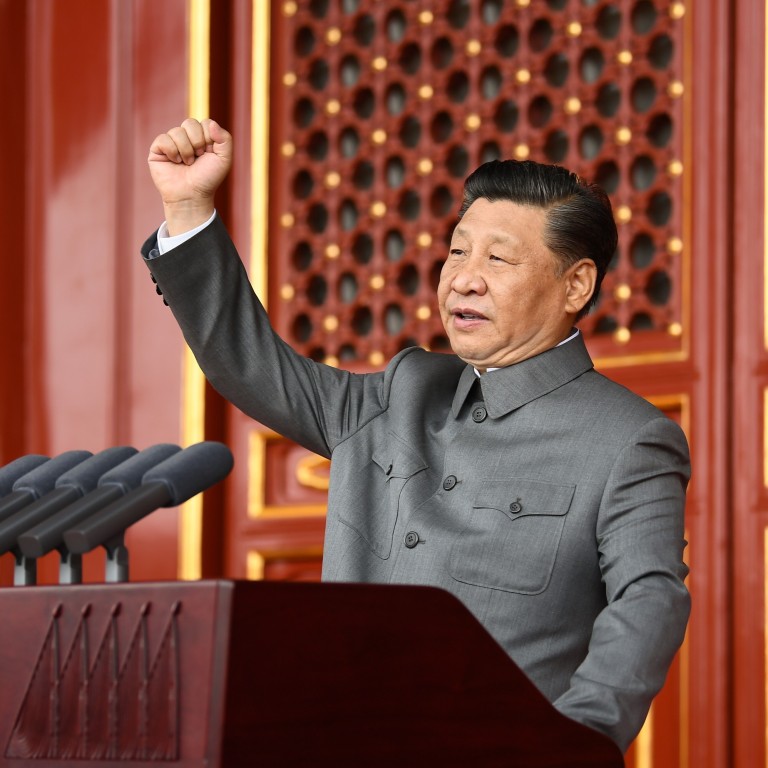 Was Xi Jinping's choice of a gory and controversial idiom a message from Beijing?
Part of the Chinese president's speech on the Communist Party's centenary was translated by foreign media as meaning 'heads cracked and bleeding'
Words matter, and it might be better for Beijing to project a powerful and 'unbulliable' image over presenting itself as 'lovable'
One of the most widely reported comments during
Communist Party
general secretary
Xi Jinping
's speech last Thursday to mark its 100th anniversary was his pledge that China would not be bullied.
Arguing that it had never oppressed or subjugated the people of any other country, and never would, Xi stated that
China
would never allow any foreign force to do likewise.
"Anyone who would attempt to do so will find themselves on a collision course with a great wall of steel forged by over 1.4 billion Chinese people," Xi said, according to the official English translation of the speech provided by the party to Xinhua.
However, finding "themselves on a collision course" also means "broken heads and bloodshed" in the Chinese language.
So there is little surprise that foreign media translated the expression in ways ranging from "have their heads cracked and bleeding" to "crack their heads and spill blood", and other similarly gruesome variations.
Even Hu Xijin, editor of China's nationalistic Global Times tabloid – in a tweet urging "anti-China forces" to "stay calm" – said "anyone who dares try to bully China will get their heads bashed".
Some in China argue that the expression is seldom interpreted literally and is most commonly understood to mean "a total failure".
Chenchen Zhang, who teaches politics and international relations at Queen's University Belfast, said the word "bully" was far more important than the idiom used in the same sentence.
However, the translations are to be expected and could have been anticipated.
The gory and controversial expression was chosen even though other alternatives could well have been used, given that the Chinese language has a rich arsenal of idioms to fall back on.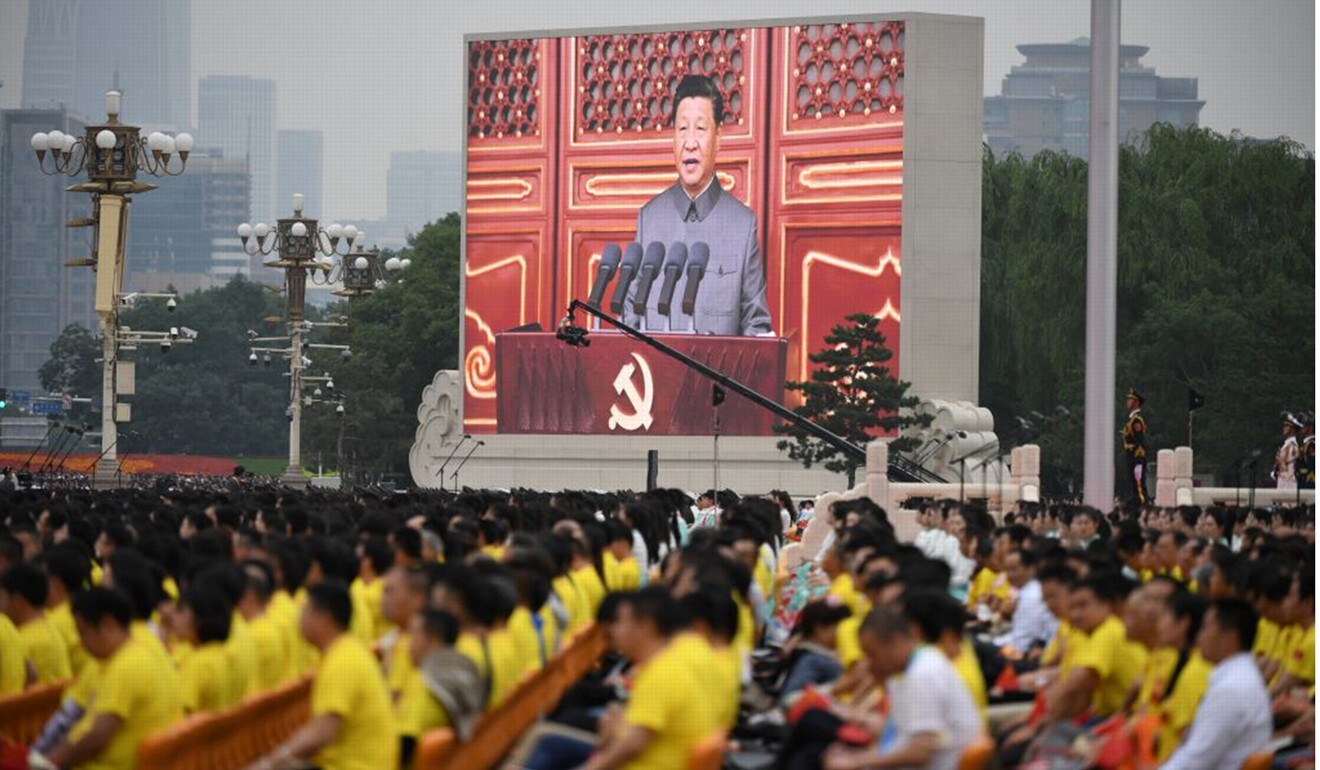 If the purpose was to galvanise the Chinese people, the expression certainly did so, drawing applause and howls of support from the crowd gathered at Tiananmen Square and those watching at home.
But to a foreign audience, it had the opposite effect. The idiom conjured an image of a China that is prickly, antagonistic, even militant – not helped by Beijing's flexing of military muscle in the South China Sea and Taiwan Strait in recent months.
The words also flew in the face of Xi's exhortation just a month earlier that the country should expand its circle of friends by presenting an image of a "credible, lovable and respectable China".
A parallel can be found in a comment by Chinese Foreign Ministry spokesman Zhao Lijian in November, when he warned the Five Eyes alliance – comprising the United States, Britain, Australia, New Zealand and Canada – not to harm China's interests.
If they did, "they should beware that their eyes could be blinded", Zhao said, adding that it did not "matter if they had five or 10 eyes".
Beijing is well aware that words are one of the most important tools of diplomacy and once uttered, they cannot be retrieved, even if a team of four horses is dispatched – to use another well-known Chinese idiom.
Worse, words are often left to percolate in the minds of a foreign audience, leading to apprehension and distrust in the long term.
Given the ongoing US-China tensions and manoeuvring by major powers in the region to tackle what they perceive as the growing Chinese threat, it might be better for Beijing to decide that projecting a powerful and "unbulliable" image is more important than presenting a "lovable" one.
Sticking to one and tossing out the other might be a better option, because between placating domestic and foreign audiences, at least Beijing can be assured that the former can be more easily rallied and galvanised, while the latter are likely to find the contradictory messages of "unbulliable" and "lovable" impossible to reconcile.