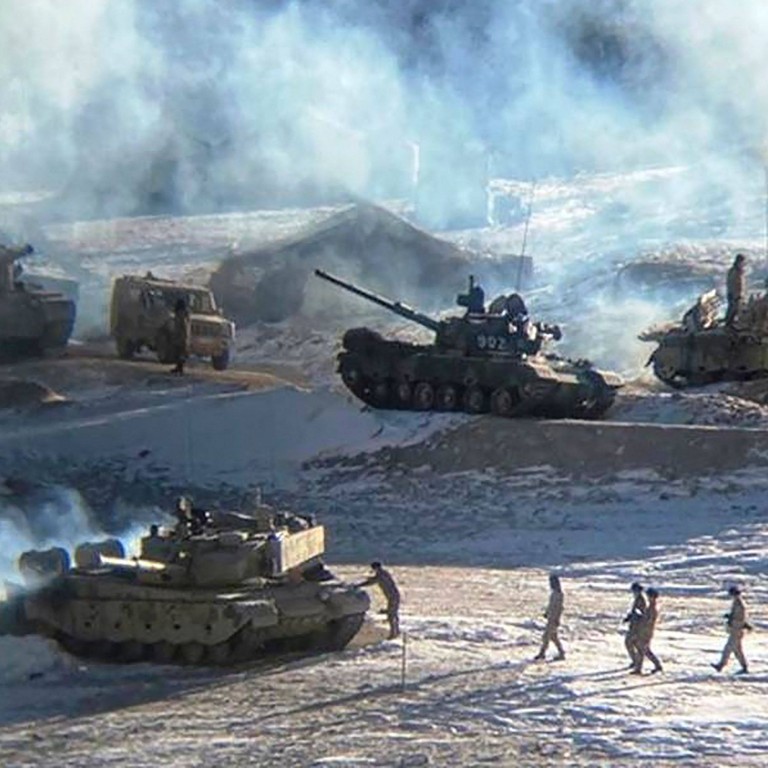 Opinion
Asian Angle
by Shashi Tharoor
Asian Angle
by Shashi Tharoor
Coronavirus, poverty, Pakistan: India is under siege, but not ready for war with China
India is besieged by Covid-19, growing poverty, cratering GDP growth and tensions on its borders with both China and Pakistan
Its controversial embrace of the Quad with the US, Japan and Australia should be seen in this light: it is shield, more than sword
The Hindu nationalist BJP (Bharatiya Janata Party) government in
India
led by Prime Minister
Narendra Modi
marked the seventh anniversary of its ascent to power a little over a month ago without any of its customary fanfare. The subdued air around the government's conduct reveals a country in many ways under siege.
First of all, the deadly
coronavirus
has besieged India, with the authorities' response to a devastating second wave bordering between the inept and the irresponsible. So far, close to 400,000 people have lost their lives, though unofficial estimates place the toll much higher. More than 30 million people have been infected; many have had to struggle for basic supplies of medicines and oxygen in the last three months, as hospitals overflowed and the health-care system buckled under the pressure. Only 4 per cent of Indians are fully vaccinated, the government having failed to order sufficient doses even while it was boasting that it had done the world a favour by preventing a major calamity.
Next, the economy is under siege. The GDP growth rate has cratered, thanks in part (but not only) to the draconian nationwide lockdown imposed in March 2020 and fitfully renewed since. Some 75 million people were pushed below the poverty line in 2020 and 97 per cent of Indians reported becoming poorer during the last year. Unemployment figures are at the highest levels ever recorded. Tens of thousands of micro, small and medium enterprises (especially those employing fewer than twenty people) have been forced to close. India's middle class is estimated to have shrunk by 32 million in the last year. It is clear that both lives and livelihoods have been in jeopardy since the Modi government's re-election in May 2019.
To make matters worse, tensions on the
border with China
show no signs of abating.
China
, after advancing across disputed territory in Ladakh last spring, and provoking a military encounter that took the lives of
twenty Indian soldiers
a year ago, has failed to disengage. China's dogged refusal over eleven rounds of infructuous talks to withdraw its soldiers from positions occupied in 2020 has left India's insistence on the restoration of the
status quo ante
looking increasingly forlorn.
With enduring hostility with China seeming inescapable, New Delhi has had to contemplate the looming threat of a China-
Pakistan
axis that could squeeze it on two fronts. The progress of China's tight economic bonding with Pakistan through the
Belt and Road Initiative's
largest investment, the US$90 billion China-Pakistan Economic Corridor, has deepened Beijing's considerable stakes in that country. Pakistan, India's hostile separated
sibling state
, has long nurtured a desire to "bleed India with a thousand cuts", financing and deploying terrorists across the border. India has been able to deal with it firmly, while keeping China at bay through extensive trade and economic contacts and unassertive "peace diplomacy". But now, with Sino-Indian peace in a shambles on the snowy wastes of Ladakh, Pakistan could be emboldened by the new tensions to pursue its own agenda, confronting India with the prospect of a "two-front war" it is not prepared to conduct.
Amid these mounting negatives, New Delhi has reacted by trying to calm its western front, pursuing secret "backchannel" talks with Pakistani security officials to ease the tensions between the two nations and neutralise the prospect of conflict. (UAE diplomats have been quoted as confirming having facilitated these contacts). A February 2021 ceasefire along the Line of Control that separates the two countries' forces in disputed
Kashmir
has held for four months, permitting an atmosphere of near-normalcy for residents of the area.
In the meantime, though, it continues to take the threat of China seriously. Banking on the short-term success of its Pakistan overtures, India has reportedly
moved 50,000 troops
from the Pakistan border to the Line of Actual Control with China. India is estimated now to have roughly 200,000 troops focused on the China border, an increase of more than 40 per cent from last year. This has come at the expense of its military preparedness relating to Pakistan, but New Delhi seems to have concluded that at least for now, Islamabad, with an eye on its own unstable western borders with
Afghanistan
, may not be contemplating any military adventures against India.
While it is still hard to believe that the two Asian giants would actually
go to war
over their unsettled frontier, which has been largely tranquil for nearly half a century, Chinese actions are not reassuring. The
People's Liberation Army
was reported to have recently moved additional forces from
Tibet
to the
Xinjiang
Military Command, responsible for patrolling disputed areas on the two countries' Himalayan border. China has reportedly constructed airfields, new runways, bombproof bunkers for fighter jets and new buildings along the disputed border, in addition to deploying long-range artillery, tanks and rockets for use against India. Reports indicate that the PLA has also been raising a
new force of ethnic Tibetan fighters
in recent months, who know the difficult terrain better than regular soldiers. It certainly looks as if Beijing is spoiling for a fight.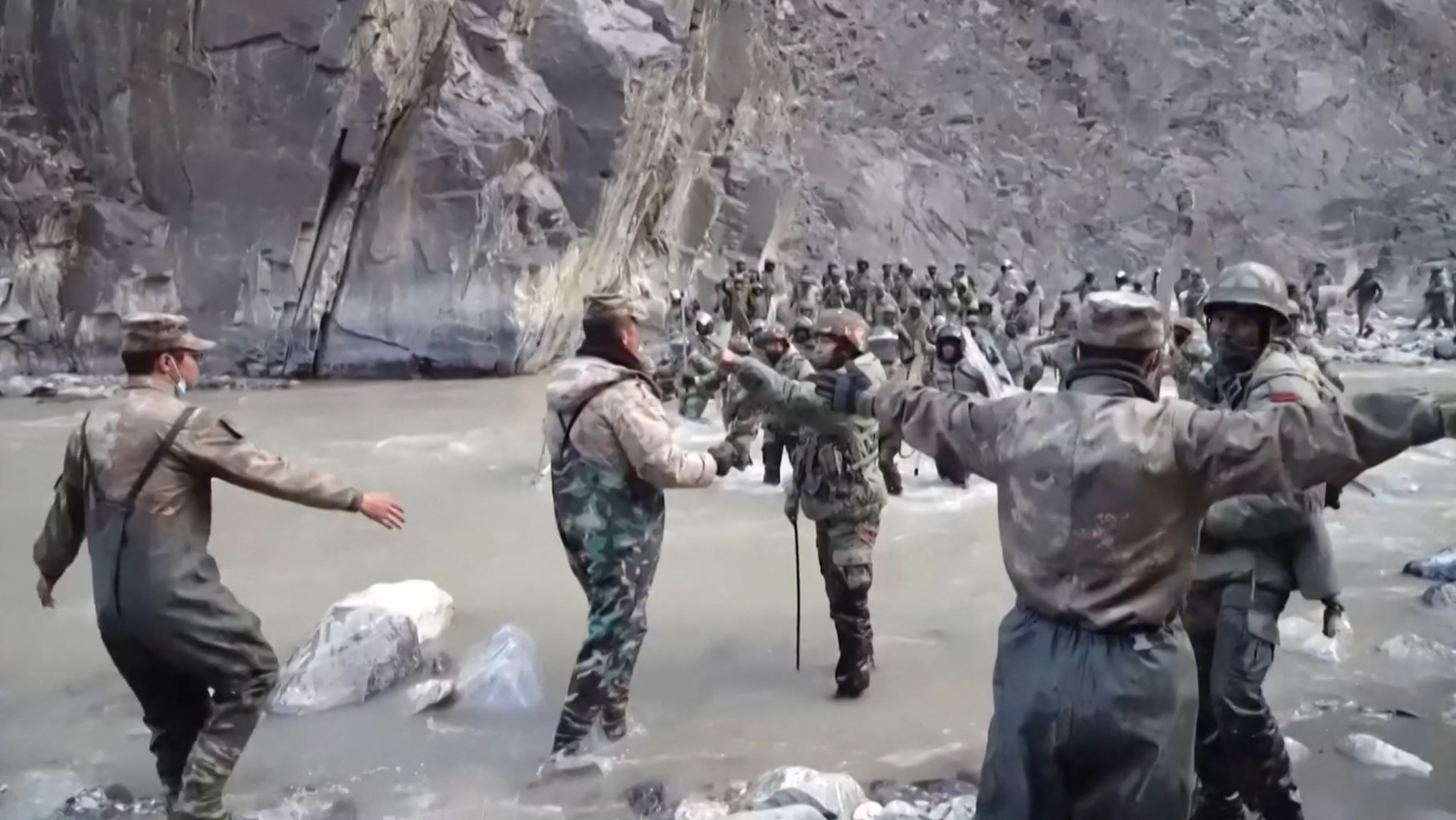 Given the state of the economy and the fragile public health situation, and with a defence budget that has been eroding in real terms under BJP rule, India is in no condition to contemplate actual armed conflict with China, even while preparing to defend itself if war is thrust upon it.
New Delhi has the diplomatic skill and international connections to shore up its defences. Its controversial embrace of the Quadrilateral Dialogue with the
United States
,
Japan
and
Australia
, which both Beijing and Moscow – and perhaps even
Asean
(the Association of Southeast Asian Nations) – regard askance, must be seen in this light, as a form of protective padding. For New Delhi, the Quad is more shield than sword.
Still, the risks are considerable. An undefined border, with large numbers of soldiers on both sides patrolling aggressively, in a context where border management protocols have broken down, and where power asymmetries are stark, is a recipe for disaster. Even unplanned incidents could trigger unintended consequences that could easily snowball into a major clash. One can only hope that both sides will ensure that while weapons may be primed, fingers are nowhere near the trigger. For now, the sense of siege continues.
Shashi Tharoor is a third-term Member of the Indian Parliament and a former Chairman of Parliament's External Affairs Committee