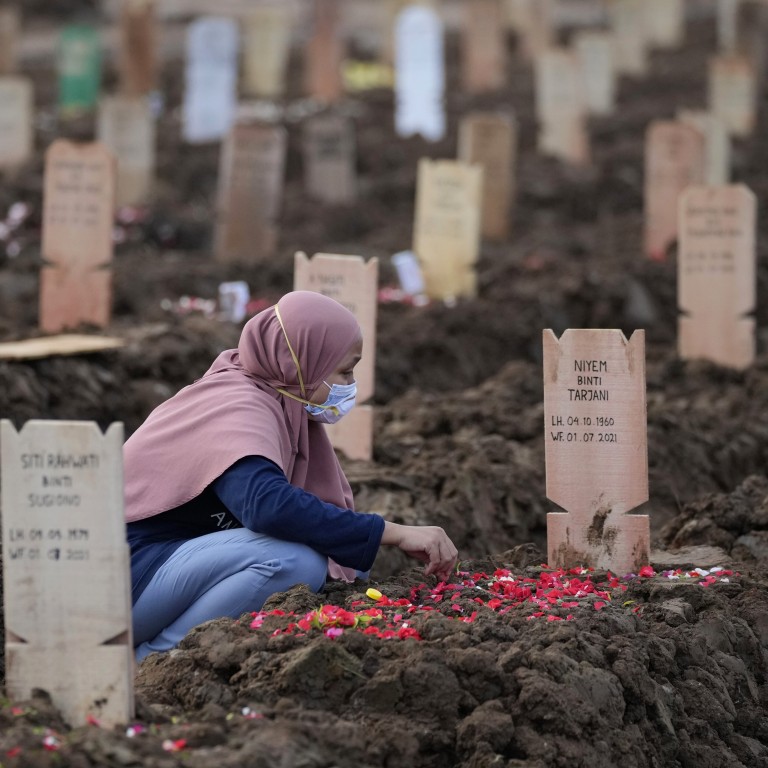 Indonesia's coronavirus crisis will define President Joko Widodo's political legacy as cases surge
Indonesia has struggled to control its latest Covid-19 surge as public anger builds over the government's failure to effectively mitigate the pandemic
President Joko Widodo has become a lightning rod for this anger, prompting prospective presidential candidates to distance themselves
As Indonesian President
Joko Widodo
faces mounting criticism for his handling of the
coronavirus pandemic
, several politicians who could vie to replace him in 2024 have begun distancing themselves from the government's approach.
Widodo earlier this month announced emergency measures to contain the country's worst Covid-19 outbreak since the pandemic began more than 18 months ago. The measures – effective from July 2-20 – put the entire Java and Bali region into a strict lockdown, the first one adopted in
Indonesia
since the virus was first detected there in March 2020. It was extended last week to cover provincial capitals in Sumatra, Kalimantan, West Nusa Tenggara and West Papua after an alarming spike in new cases.
Indonesia's confirmed Covid-19 cases grew exponentially last month – from a low of 4,821 on June 1 to an all-time high of 40,427 on July 8. A record death toll of 1,040 was recorded on July 7. Vaccination rates remain sluggish – less than 10 per cent of the population have received at least one shot.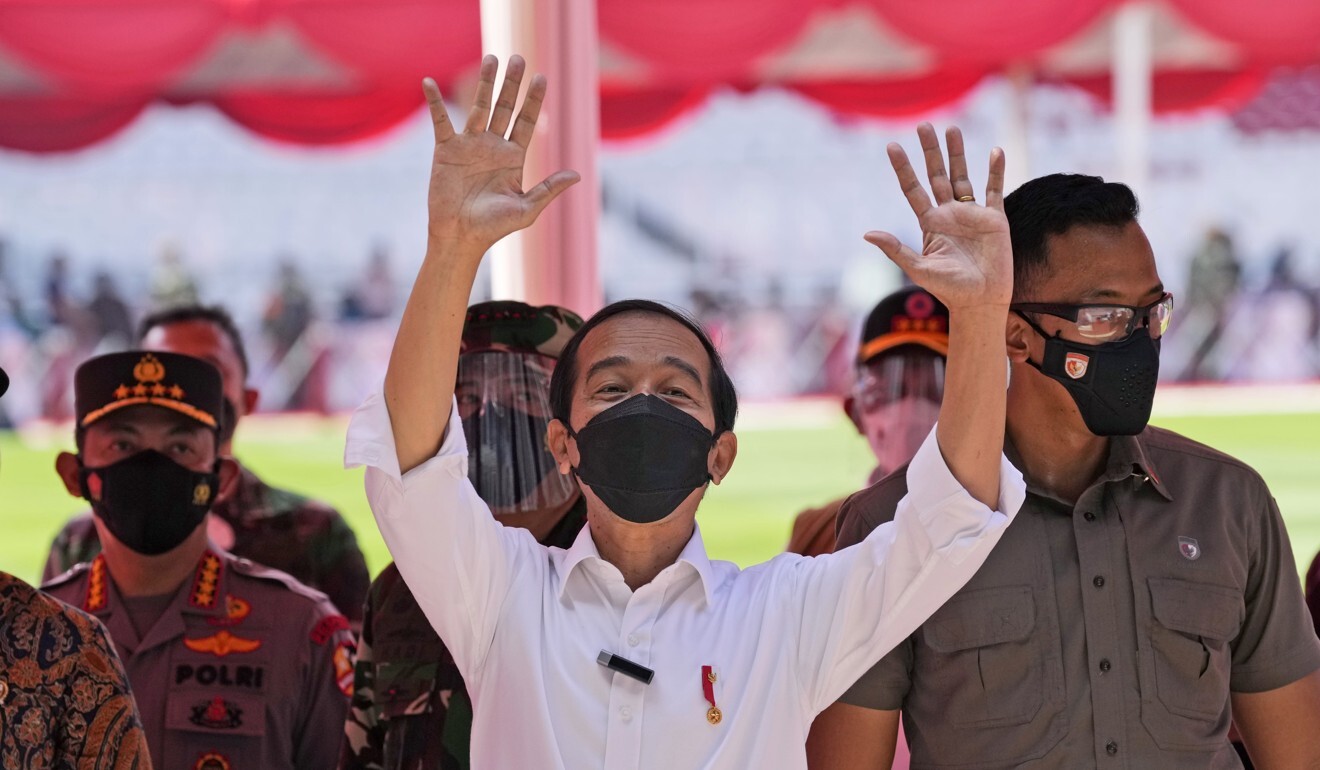 Most epidemiologists believe the actual rate of infections is even higher than the official tally, estimating there could be at least 100,000 new cases per day. This is because Indonesia has not upgraded its testing capacities since the beginning of the pandemic, meaning adequate test-and-trace systems are virtually non-existent outside major cities such as Jakarta and Bandung.
Widodo has been criticised for his unwillingness to adopt strict lockdown measures and for prioritising the economy over public health protections, but he is not alone.
Members of the government's special Covid-19 ministerial task force have also attracted public scorn for
failing to prepare for the latest surge
by discouraging people from travelling during Ramadan, as well as the inability to establish an effective test, trace and isolate system.
MPs have also become lightning rods for public anger after they secured
Covid-19 vaccines
for themselves and their families, even before elderly citizens most vulnerable to infection. One MP drew particular attention after she suggested a separate hospital be established to treat politicians and other high-ranking officials infected with Covid-19.
The storm of criticism appears to have influenced prospective candidates who may seek to replace Widodo as president in 2024 after his second term in office.
In particular, decisions made by Jakarta Governor Anies Baswedan and West Java Governor Ridwan Kamil have been increasingly scrutinised.
Kamil earlier this month announced he would postpone or cancel the construction of 11 major infrastructure projects worth 140 billion rupiah (US$9.7 million) and reallocate the funds to provide medical treatment for Covid-19 patients in his province.
The announcement was interpreted as a rebuke against Widodo's infrastructure development, which has been a cornerstone of his economic policy since he assumed office in 2014, including the
Omnibus Law
on Job Creation and the construction of
Indonesia's new capital in East Kalimantan
.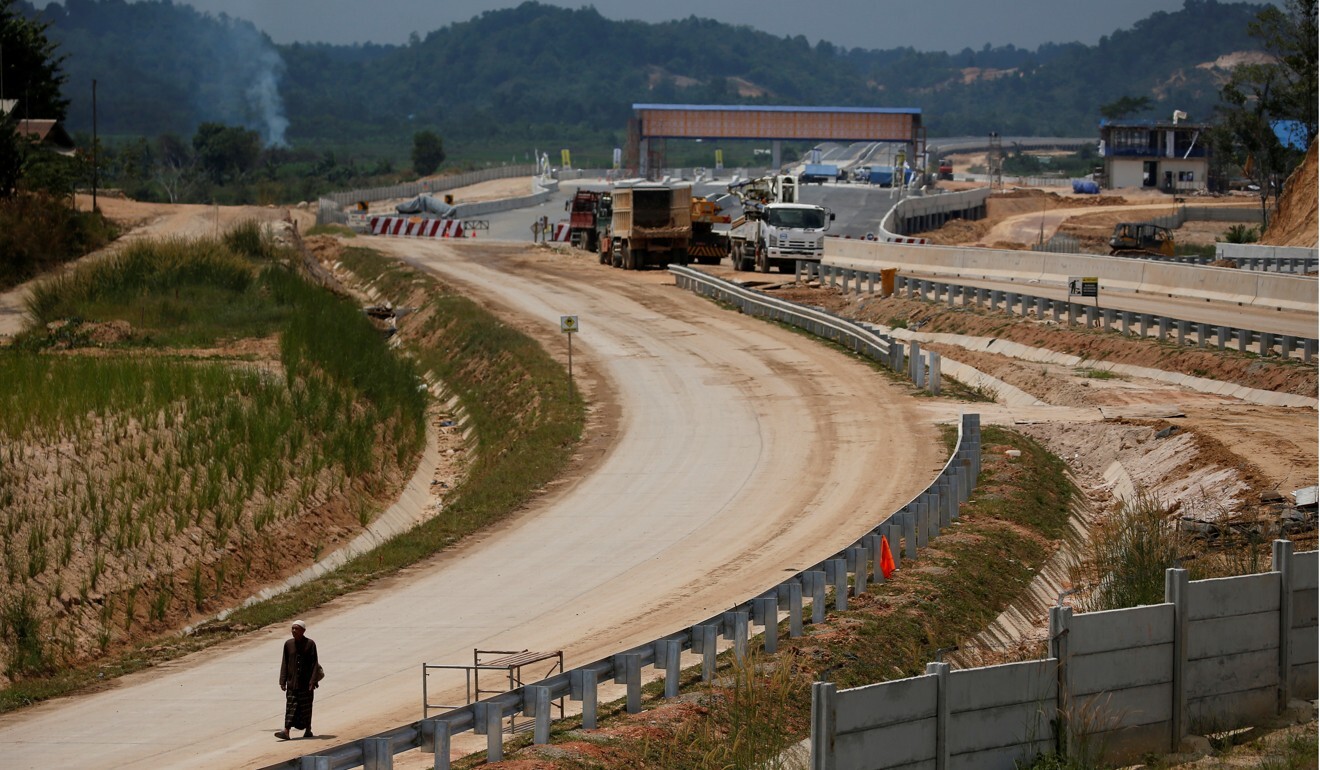 Baswedan has meanwhile touted his province's Covid-19 mitigation, claiming Jakarta has been more successful in implementing test-and-trace than other provinces, despite a new study showing only 8.1 per cent of Jakarta residents have been tested. The same study also estimates nearly half of all Jakarta residents had already been infected by last month.
The efforts of Kamil and Baswedan to distance themselves from Widodo suggest the president and his administration may become political liabilities because of the failure to contain the pandemic.
It has also become increasingly clear that when Widodo leaves office in 2024, his legacy will not be defined by any signature infrastructure projects. Instead, he will be judged by how well his administration handled this once-in-a-lifetime public health crisis.
Alexander R. Arifianto is a Research Fellow in the Indonesia Programme, S. Rajaratnam School of International Studies, Nanyang Technological University (NTU), Singapore. The views expressed in this article are entirely those of the author.