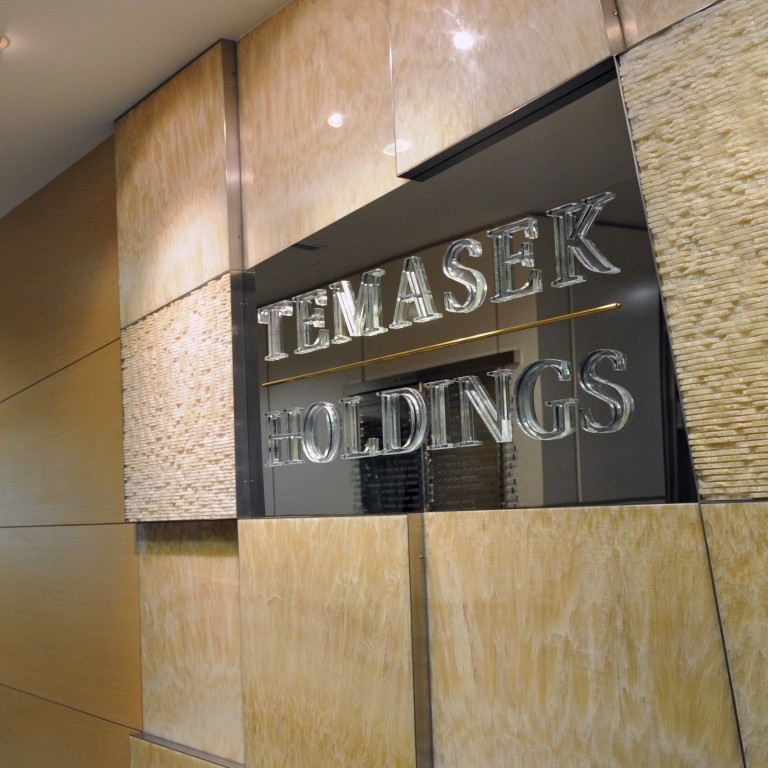 Opinion
As I see it
by Bhavan Jaipragas
As I see it
by Bhavan Jaipragas
In bold first move, Singapore's Temasek underlines urgency of climate crisis with internal carbon price
Never mind its best performance in a decade, the state investor's view of high-emissions projects as less attractive sets a vital example
More firms such as Temasek should be persuaded to back carbon pricing, the single most important policy tool to restrict global warming
It was
Temasek
's 24.5 per cent one-year shareholder return – the
Singaporean
state investor's best performance in a decade – that predictably grabbed headlines upon the release of its annual report this week.
Temasek's performance for the year to March 31 was in part thanks to multibillion-dollar stock market debuts by the likes of DoorDash and Kuaishou, tech firms on which it had previously placed bets.
With its net portfolio value rising to a record US$283 billion from last year's US$214 billion, the company – majority owner of the likes of Singtel and Singapore Airlines – illustrated how markets are recovering even as the pandemic lingers.
But reading the annual report, it was not the headline figures that piqued my interest. Rather, I was particularly buoyed by Temasek's revelation it had decided to set an initial internal carbon price of US$42 per tonne of greenhouse gas emissions.
This price will likely rise in the coming decade as "we get greater clarity on the economic and policy levers of change", it said.
With a set internal carbon price, Temasek joins the growing league of major global firms that see high-emission projects as less attractive when they develop strategies and make investments.
This is an important signal from one of the world's most influential investors, at a time when carbon pricing is rapidly moving into the centre of discussions about mitigating
climate change
.
Following talks over a range of issues in Venice last weekend, G20 finance ministers for the first time recognised carbon pricing as among a "wide set of tools" to deal with curbing emissions – a move viewed by observers as a marked step forward as some governments had previously voiced concerns about carbon pricing becoming another trade barrier.
More firms like Temasek should be persuaded to back carbon pricing, given that a growing wealth of research shows it is possibly the single most important policy tool that will help us keep alive the goal of restricting
global warming
to less than 2 degrees Celsius.
The participation of national governments is also vital.
The International Monetary Fund (IMF) says four-fifths of global emissions remain unpriced, and though countries are making progress with national emissions trading markets, the global average emissions price is only US$3 per tonne.
The IMF believes measures equivalent to US$75 per tonne of greenhouse gases are required by 2030 to meet current emissions-cutting targets.
Governments, especially in Asia – home to some of the world's biggest polluters – should strongly consider lending support to growing calls for an international carbon price floor.
One proposal worth studying is a recent IMF staff paper that suggests a flexible global carbon price floor, with prices ranging from US$25 to US$75, could reduce emissions by 23 per cent by 2030.
It may not be as sweeping as a universal carbon price. But that's OK. What matters is for decision makers to understand the urgency of the climate crisis and to make bold first moves, as Temasek has done.