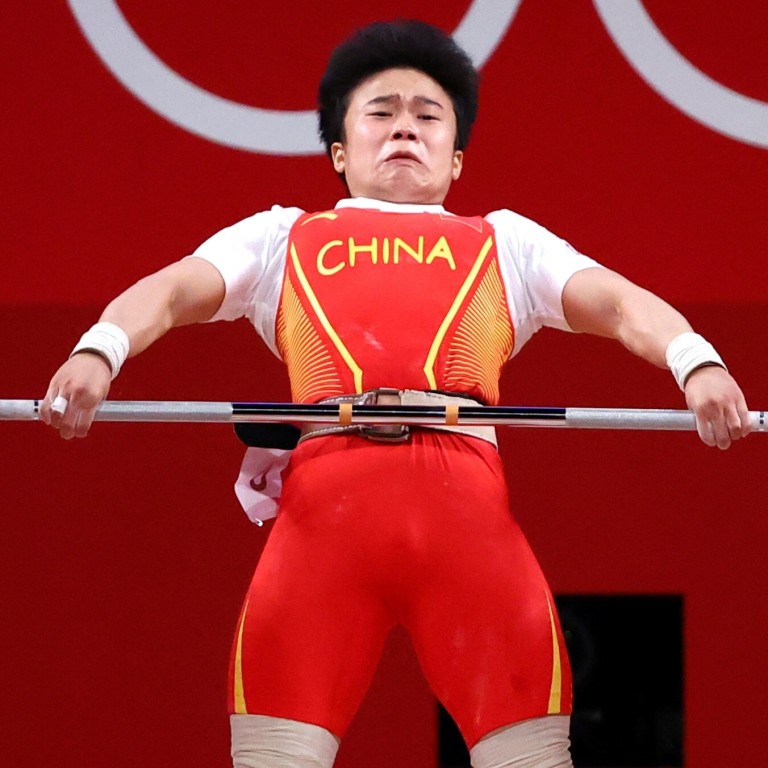 China's anger over 'ugly' Olympics coverage misses the picture
An image of weightlifter Hou Zhihui has led diplomats to accuse Western media of 'unfairly targeting China' during the Tokyo Games
But this accusation is a turn-off during a major event that promotes fair play, global unity and good sportsmanship
During the
Olympic Games
, video footage and photographs play a major role in capturing sporting history – and at this year's coronavirus-delayed event in Tokyo, with no live spectators, they are all the more significant.
But a picture of a Chinese weightlifter, who last week won a gold medal in the 49kg class, has angered Beijing for featuring her in an apparently unflattering light.
Hou Zhihui
, 24, was depicted straining intensely in her quest for sporting glory – during which she broke the Olympic record for the snatch category twice.
"Among all the photos of the game, Reuters has chosen this one, which only shows how ugly they are," said the Chinese embassy in Sri Lanka, lashing out at the global news agency. "Don't put politics and ideologies above sports, and call yourself an unbiased news organisation. Shameless."
The state-run Global Times tabloid added fuel to the fire by claiming that some Western media outlets were "unfairly targeting China" in their Olympics coverage.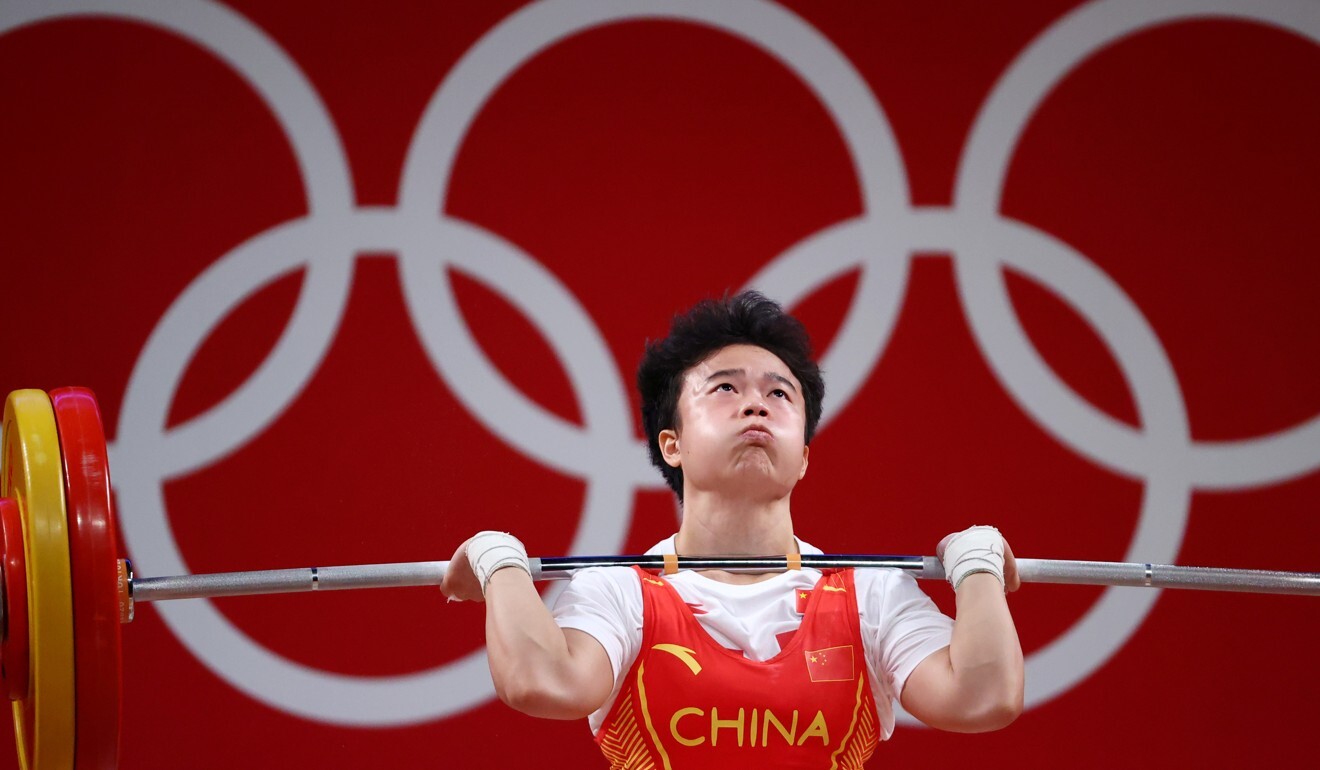 For what it's worth, the photo shows more than the physical abilities of a sportsperson. It reflects the grit and strength of a young woman who has trained for years in gruelling sessions and made countless sacrifices to reach the top of her field.
Hou, who hails from a village in central Hunan province, lifted an unprecedented 92kg for the snatch in her second attempt – then bettered it with 94kg in her final lift. In the clean and jerk category, Hou's final lift of 116kg was also a new Games best, as was her overall total of 210kg.
Such stories of inspiration and triumph have been on display since the first modern Olympics was held in 1896.
Beijing has often asserted that it lacks huayuquan – often translated as discourse power, or the authority to speak – which drives it to seize opportunities to make its views heard.
Indeed, China's "wolf warriors" have in the past spoken forcefully on issues relating to their national interests. But it is a long shot for them to suggest there were malevolent intentions behind the choice of a photograph of a talented sportswoman.
Given the physical effort needed to lift a contraption that is more than double an athlete's body weight, producing a radiant smile or a picture-perfect look is the last thing on a weightlifter's mind.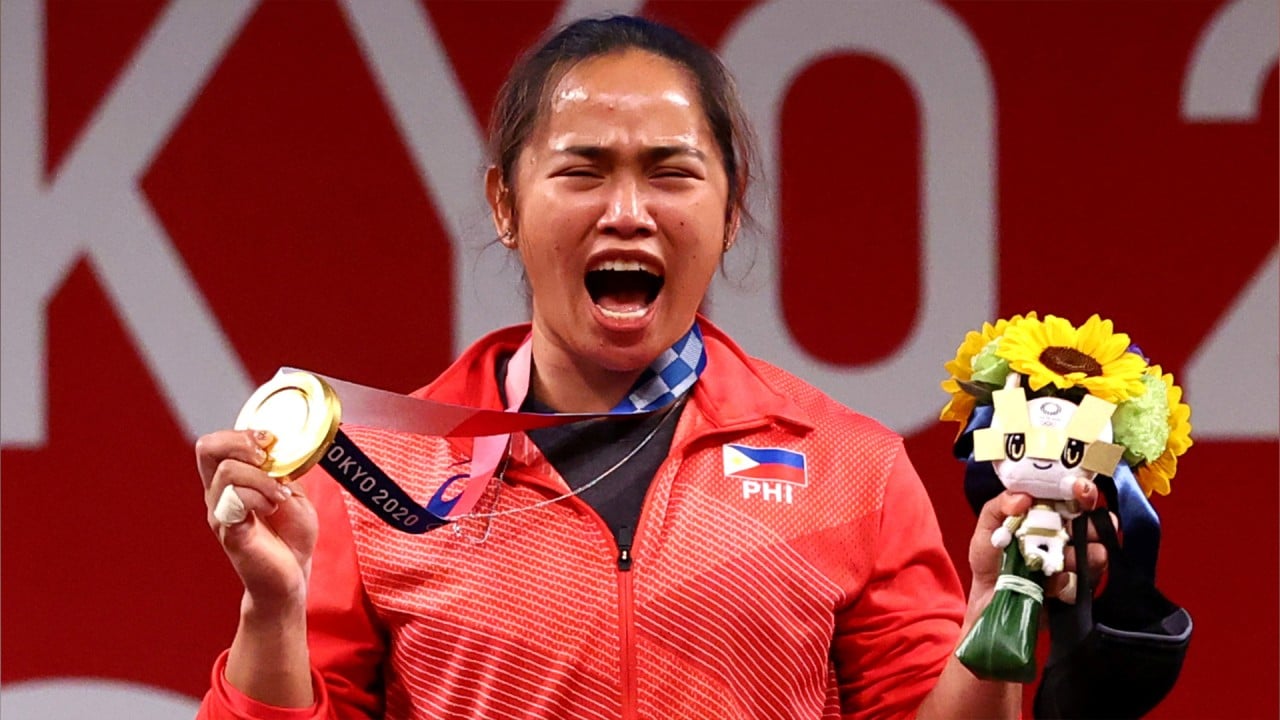 01:46
Weightlifter Hidilyn Diaz wins Philippines' first Olympic gold, ending its near 100-year wait
Weightlifter Hidilyn Diaz wins Philippines' first Olympic gold, ending its near 100-year wait
In neighbouring
Philippines
, similar photos of Hidilyn Diaz – a weightlifter in the 55kg class who clinched the country's first gold medal – have been shared widely among ecstatic netizens and officials.
The comment by the Chinese envoys over a trivial issue makes them appear opportunistic and oversensitive. It is also a turn-off during a major event that promotes fair play, global unity and good sportsmanship.
Wolf warriors should refrain from commenting on matters outside their purview and instead focus on "safeguarding national interests, facilitating international cooperation, and promoting world peace", as described by Chinese Foreign Minister Wang Yi when he spoke on the role of Chinese diplomacy in January this year.
Otherwise, they are simply placing politics and ideologies above sports – the very accusation they have laid against Reuters.