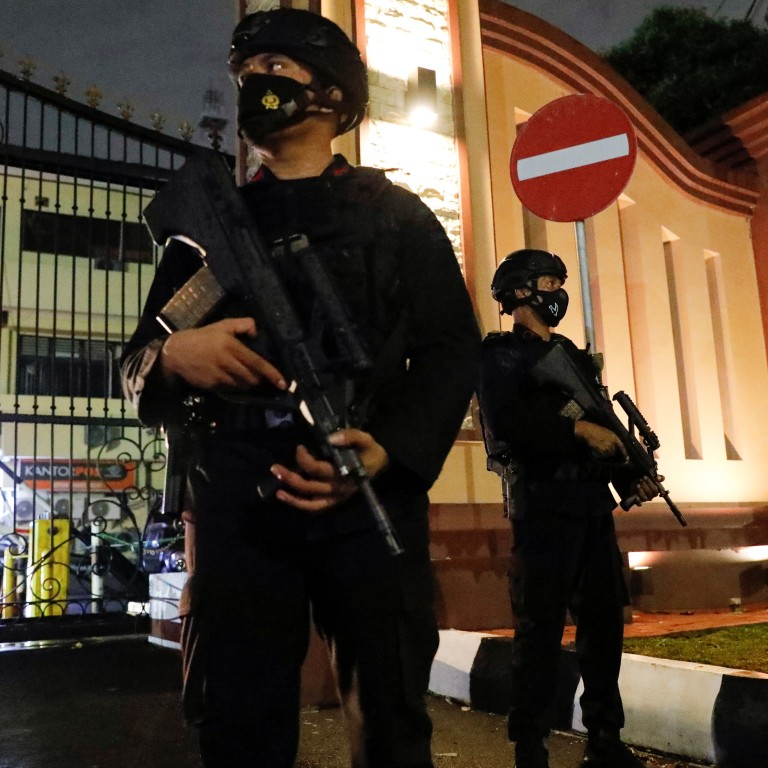 Why Indonesian militants of different stripes are exchanging anti-Chinese sentiment and extremist memes on Telegram
The country's salafi-jihadist and opposition Islamist groups are showing significant signs of cross-pollination on social media and other apps
An increasingly common narrative characterises the Jokowi government as a tyrannical un-Islamic regime controlled by Chinese interests
There are early signs of cross-pollination and convergence among Islamist opposition movements in
Indonesia
, based on an analysis of activity on the encrypted chat platform Telegram. This blurring of lines comes amid a government crackdown on Islamists, and indicates that some actors may have been radicalised and crossed into violent extremism since the banning of the Islamic Defenders Front (FPI) organisation in December last year.
At the start of President
Joko Widodo
's second term, opposition Islamists such as the FPI and Hizbut Tahrir Indonesia (HTI) ran Telegram channels with around 100 subscribers, while pro-
Islamic State
(Isis)
militants
ran channels with many hundreds. Now, opposition Islamists run channels with tens of thousands of subscribers while Isis militants have been suppressed into small channels of around 100 members. As soon as pro-Isis channels in Indonesia gain any critical mass, they are shut down by Telegram, presumably based on reporting by counterterrorism authorities.
The effect of Telegram suppressing jihadi channels and the Indonesian government clamping down on opposition Islamist groups and driving them into the virtual sphere has created fertile ground for cross-pollination between pro-ISIS and pro-FPI militants. Today, an increasingly common narrative in both Islamist and jihadists chats characterises the Jokowi government as a tyrannical un-Islamic regime controlled by Chinese interests.
This was foreshadowed in the Telegram chats that sprung up around the post-election violence of 2019. For the first time in Indonesia, groups emerged in which pro-Isis militants shared common cause with the conservative Islamist opposition activists. Both sides were galvanised by opposition to the government and the police. Typically, pro-Isis militants would agitate against taking part in street protests, while opposition activists bridled at Isis sympathisers' glorification of Syrian war propaganda.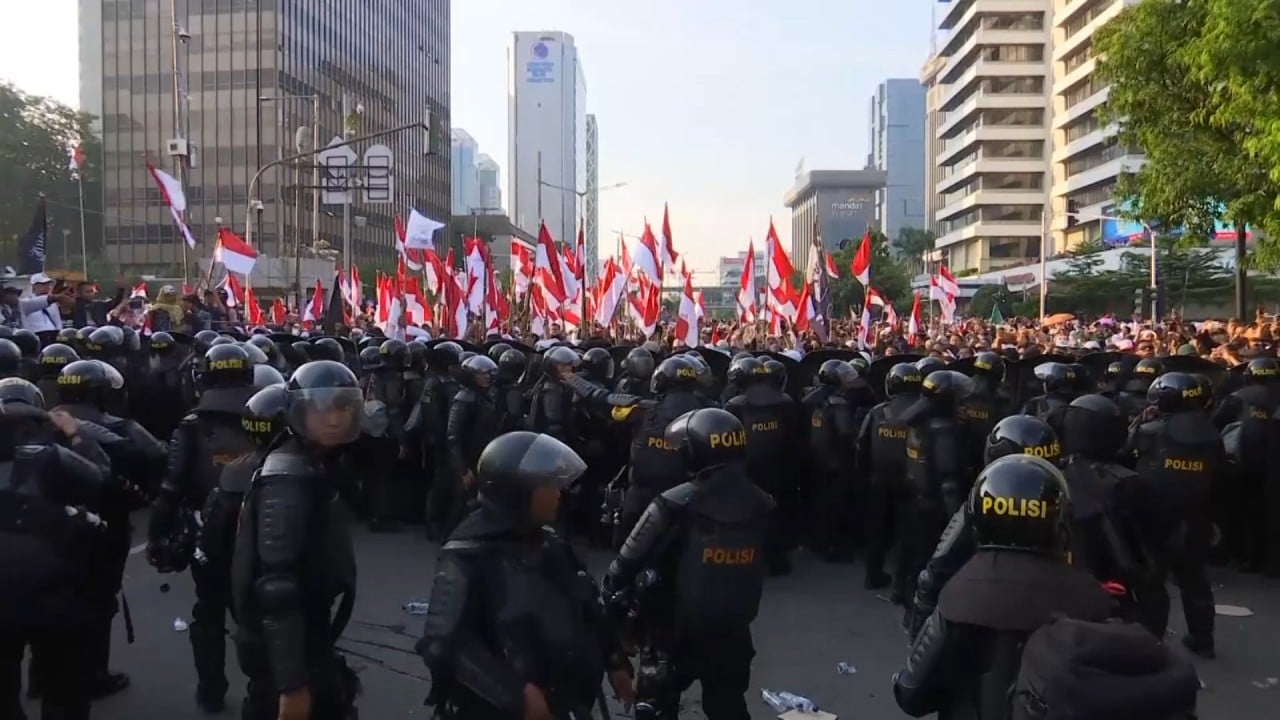 01:37
Protesters in deadly clash with Indonesian police after re-election of President Joko Widodo
Protesters in deadly clash with Indonesian police after re-election of President Joko Widodo
Anti-Chinese sentiment and digital convergence
Since 2019,
anti-China sentiment
has emerged as a crossover issue for militants in Indonesia, playing a role among these circles that is similar to anti-Shia sentiment in the recent past, and serving as an early indicator of ideological convergence.
The current wave of this sentiment can be traced to the mass protests that began in 2016 against the alleged blasphemy of then Jakarta governor Basuki Tjahaja Purnama (Ahok), who is of a Chinese-Christian background. Generally, pro-Isis militants rejected the protests as unacceptable participation in the democratic process. While the FPI was focused on bringing down Ahok, Jemaah Islamiah was sending members to train in Syria, and Jamaah Ansharut Daulah (JAD) was seeking to import the war from the country.
Yet the Ahok case created a small overlap of interest between salafi-jihadist and Islamist militants. The case of Zakiah Aini, who attacked Indonesia's National Police Headquarters with a handgun on March 31, is a recent example – her last testament indicated that anti-Ahok sentiment had blended with her pro-Isis agenda. ISEAS data shows that in the three months leading up to the attack, Ahok was the subject of considerable
social media
chatter in relation to multiple controversies.
In late February, a political survey agency made news with a poll highlighting Ahok's potential to be a presidential candidate in 2024 – an unlikely prospect, but one that continues to haunt opposition Islamists. That same month, flooding after heavy rain in Jakarta reignited an old debate about how to fix drainage in the capital, inevitably dredging up Ahok's controversial policy of evicting and demolishing "slum" areas, which are common along waterways. In 2016, Ian Wilson of Murdoch University argued the policy was "one of the most aggressive campaigns of evictions and forced displacements in the modern history of the city". The evictions made perfect recruitment propaganda for FPI at the time, given its base among the urban poor.
Another controversy was ignited when Ahok was identified as having attended a party held by Raffi Ahmad, an Indonesian celebrity with over 50 million followers on Instagram, despite pandemic restrictions on public gatherings. FPI and its allies led the online criticism, claiming a double standard after FPI leader Muhammad Rizieq Shihab was being prosecuted for holding events in violation of public health regulations while Ahok seemingly enjoyed a free pass. The controversy served as fodder for anti-Ahok memes on Islamist Telegram chats featuring photographs of the party the former governor attended.
There is no direct evidence that Zakiah Aini was motivated by conscious anti-Chinese prejudice, but the correlation of her attack, her letter mentioning Ahok, and the social media data suggest she may have been influenced by Islamist memes not normally associated with Isis sympathisers.
In 2016, pro-Isis militants were largely dismissive of the anti-Ahok protests. But this year, Ahok has served as a powerful anti-Chinese meme in Indonesia and has been subsumed into a broader anti-Chinese and anti-Jokowi critique led by opposition Islamists, which is also found on pro-Isis Telegram chat groups.
Another factor that contributed to the blurring of boundaries between these groups was restrictions on social media uploads during post-election violence in 2019, which drove oppositionists to the Telegram platform, where they encountered pro-Isis militants.
Conversations on the platform at the time saw the two groups clash over ideological issues, for instance the non-Isis militants had strong differences with the pro-Isis militants over the means of resistance and objected to the posting of war propaganda from Syria. The banning of FPI late last year served to further drive militants together on Telegram. Islamist opposition chats proliferated in number and subscribers grew rapidly following the physical crackdown on FPI.
Since then, FPI, Isis, and other groups appear to be having more online contact with each other than they did in the past. Telegram has seen the emergence of small chat groups that are pro-Isis but masquerade as general Islamist opposition groups, attracting a small but blended subscriber base. With the online radicalisation of lone wolves such as Zakiah Aini, in the context of Telegram-based convergence, the cross-pollination of militant memes is worthy of further research.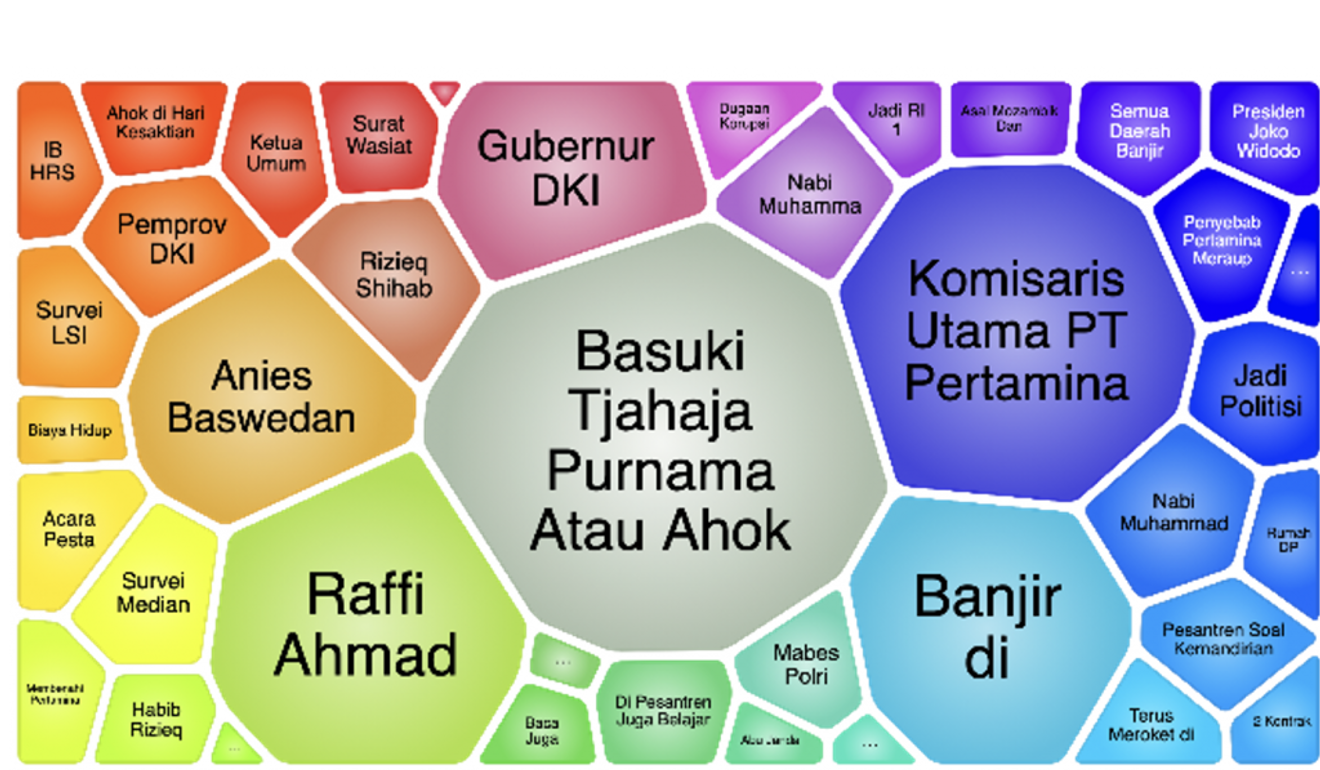 Mainstreaming militant memes
There are signs that militant cross-pollination is also occurring at the level of memes and concepts, with the mainstreaming of terms and anti-government memes among FPI, Prosperous Justice Party (PKS), and other Islamist groups that previously were common only among salafi-jihadists. Arabic terms such as zalim ("tyrannical", in reference to the Jokowi government), thogut (un-Islamic oppressor), and fir'aun (pharaoh), for example, have become common among opposition Islamists, especially since the crackdown on the FPI and the killing of six members of former FPI leader Muhammad Rizieq Shihab's security detail in a shoot-out with police in December last year.
Until very recently, in Indonesia, thogut – or thaghut – was deployed primarily by militants of Jemaah Islamiah and Isis to refer to the Indonesian government or leadership. According to their salafi-jihadi world view, Isis followers conceive of themselves as "helpers of the Islamic state" (anshor daulah) and of the police and government officials as "helpers of the thogut" (anshor thogut).
Thogut is rare in vernacular Indonesian, making it a useful index for the spread of a radical meme across social media platforms. Zakiah Aini used the term in her last testament, a fact noted by Indonesian reporting. Given the rarity of its appearance in the media, it is not surprising that Google Trends data shows searches for the two main spellings of thogut spiked in late March/early April.
Cluster analysis of ISEAS data on mentions of thogut on Indonesian social media reveals how the term is now associated with both Isis and FPI militants. Negara Thogut (Thogut State) is the largest cluster of social media chatter, while other major clusters associated with the term reflect the police headquarters shooting incident or the FPI.
The epithet most commonly used by FPI sympathisers for the Indonesian government is zalim. But the growing use of thogut is a signal of the diffusion of delegitimising and extremist language from salafi-jihadism into more mainstream Islamist contexts. A striking example of the use of the term in a mainstream context could be found on Reddit, a web forum that is often the birthplace of new internet memes, following the police headquarters attack. An Indonesian user created a meme depicting Zakiah Aini, the police headquarters shooter, in the style of an album cover, under the title "Diss Track Album for Ahok and the Thogut Government".
Another increasingly popular meme reflects the radicalisation of rhetoric in the wake of the crackdown. Opposition activists now commonly characterise President Widodo as a fir'aun, a word uncommon in Indonesian parlance but which appears in the Koran in reference to the battle between Moses (Musa) and the Pharaoh of Egypt. The term is often used by salafi-jihadists (along with zalim and thogut) but it is also a common trope used by mainstream Islamists against a leader perceived as unjust and illegitimate.
The growing popularity of the fir'aun imagery reflects the rapid deterioration of relations between the government and the Islamist opposition in Indonesia. Although the term is still too rare to show up in social media analytics, it is another early signal of radicalisation, and is used to great visual effect in pro-FPI memes on Telegram.
Shared online spaces
Early signals from social media analysis suggest that extremist rhetoric against the Jokowi government is becoming more common in Islamist circles, partly through a process of cross-pollination with salafi-jihadist ideas in shared online spaces.
Opposition Islamists increasingly describe the Jokowi government as a tyrannical un-Islamic regime controlled by Chinese interests. Cross-pollination is occurring among opposition Islamists, as previously mainstream actors get pushed off open platforms and into deep web platforms and closed chat groups, such as those found on the Telegram app. This trend can be seen in the spread of anti-Chinese sentiment in salafi-jihadist circles and in the spread of violent extremist terms in opposition Islamist circles. On Telegram, several groups have emerged that blend jihadist (pro-Isis) and opposition Islamist (pro-FPI) propaganda.
Although the adoption of more radical anti-government memes by Indonesian Islamists may appear to vindicate the banning of FPI, it can also be argued that the government's suppression policy risks pushing non-violent opposition activists into violent extremism. The risk might be raised especially if government actions are seen as indiscriminate, and mainstream forums for dissent are seen as blocked. With the post-September 11-style violent extremism of groups such as Isis in decline, the increasingly militant views of mainstream opposition Islamists are more significant than ever.
Quinton Temby is a visiting fellow in the Regional, Social and Cultural Studies Programme at Singapore's ISEAS-Yusof Ishak Institute. This is an edited excerpt of an article titled 'Digital Convergence and Militant Crosspollination in Indonesia', published in ISEAS Perspective No 107