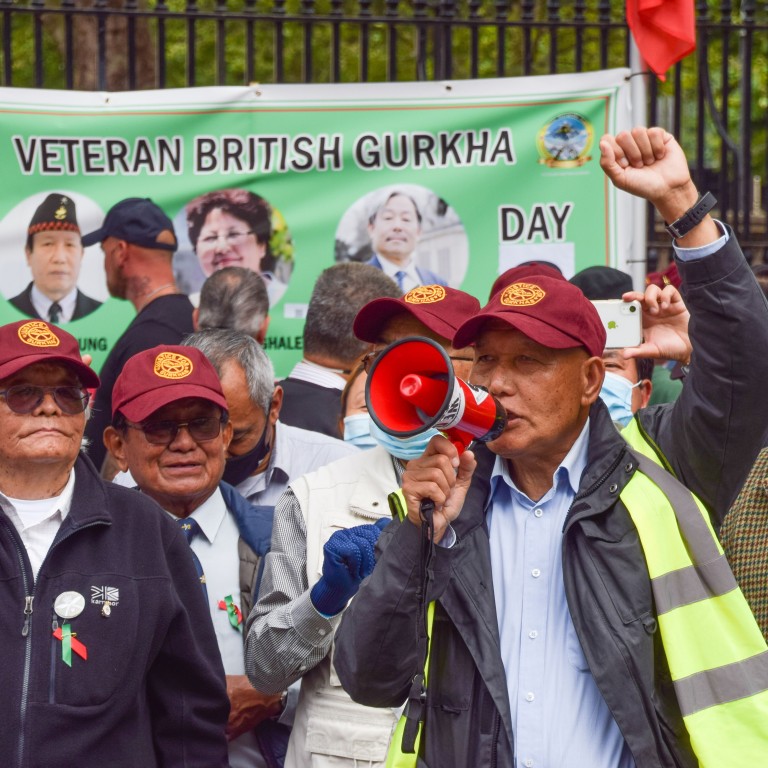 Gurkhas fought and died for Britain. They should not have to beg for their pensions
Since 1815, the Gurkhas have fought in every war involving Britain, yet they are still fighting for equal rights
The Gurkhas have been mistreated and taken for granted by both British and Nepalese governments
After Britain's Ministry of Defence failed to address their long-term grievances, three British Gurkhas – Gyanraj Rai, Dhan Gurung and Gurkha widow Pushpa Rana Ghale – have been camped outside 10 Downing Street since August 7,
vowing to continue a hunger strike
even if it costs them their lives.
Police have sought to evict them but their campaign to ensure equal military pensions for former Gurkha soldiers, originally from Nepal, has begun to attract support from the British public.
Gurkhas have been
fighting for equality
for the past 30 years. Despite being renowned for their bravery and impeccable soldiery, the Gurkhas have been mistreated and taken for granted by both British and Nepalese governments.
Despite not being a member country of the Allied forces, Nepal sent more 200,000 Gurkhas to World War I, fighting throughout Europe, the Middle East and Africa. One in 10 Gurkhas did not return. Similarly, in World War II, more than 250,000 Gurkhas went to fight for the British. More than 33,000 of them died.
Since 1815,
Gurkhas have fought
in every war involving Britain, yet they are still fighting for equal rights.
The main problem arises from the treaty signed by Britain, India and Nepal in 1947, which remains the basis for Gurkhas enlisting in the British Army. After India gained independence, four Gurkha regiments followed the British and moved to Malaysia and Singapore while six Gurkha regiments joined the newly formed Indian Army.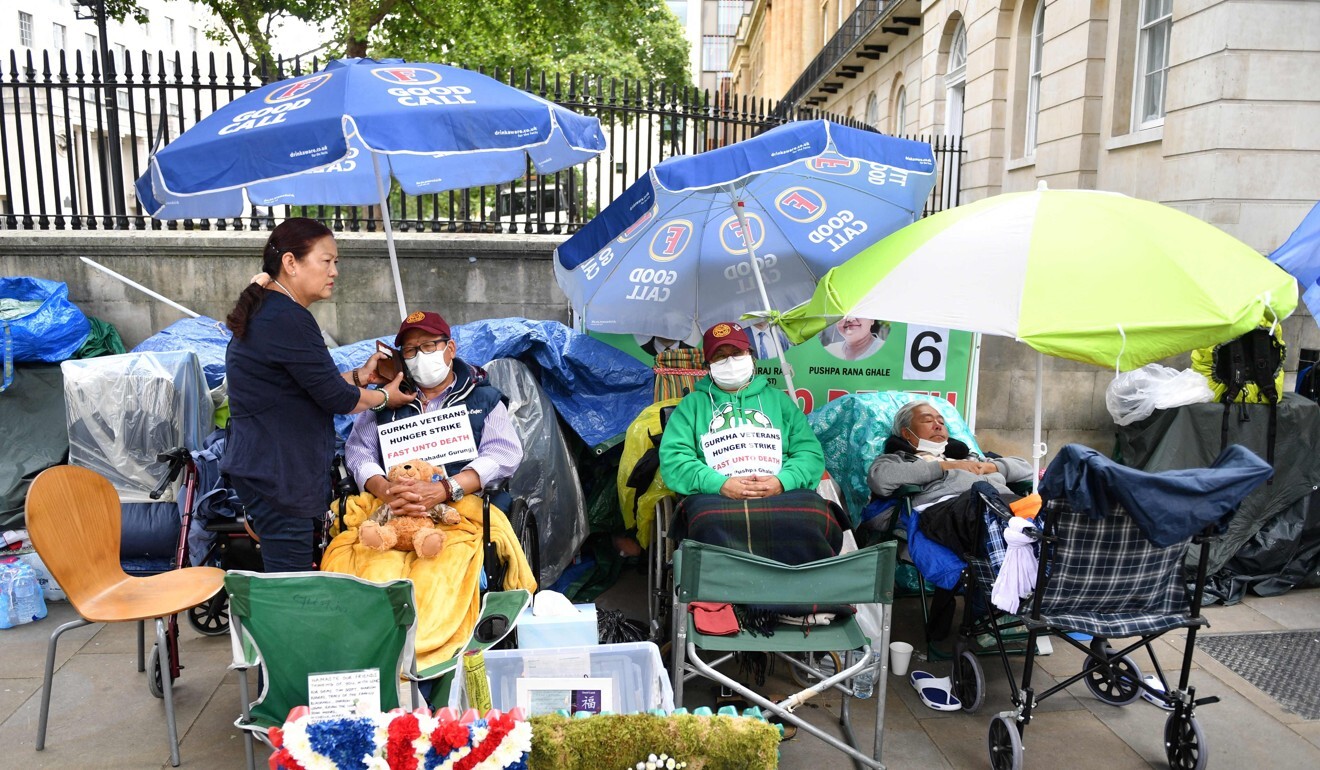 Instead of integrating the Gurkhas into the British Army, a separate system was created to manage Gurkhas' pay and pensions. This system remained subject to the Indian Pay Code even years after the Gurkhas left India. As a result, the Gurkhas never received the same pay or pension as their peers in the British Army. The main motive was to pay the Gurkhas as little as possible, and the British have succeeded until now.
After World War I and World War II, many Gurkhas returned home injured, crippled and mentally broken with meagre pocket money and were left to fend for themselves. The Gurkhas also faced major rundowns in 1969 and 1994, and most were sent home without adequate pay or pensions. Many took jobs in risky places such as Iraq, Afghanistan, and other Gulf nations to earn a living.
In 1999, the British Army introduced the Armed Forces Pension Scheme, and all members of the British Army, including the serving Gurkhas, were duly covered. However, Gurkhas who served between the end of World War II and 1997 were not adequately covered. The Gurkha campaign, which began in the early 1990s and peaked in 2009 when Gurkhas won right of abode in Britain, has been seeking justice for these former soldiers.
After 2009, most of the Gurkhas and their families moved to Britain. By 2018, Gurkhas accounted for about 70 per cent of 110,000 Nepalis living in Britain. According to the Centre for Nepal Studies UK, by 2013 there were about 22,000 Gurkhas and widows drawing military pensions, a number which would have decreased further in the years since.
At one point, Gurkhas received a pension worth just 10 per cent of their peers' in the British Army. The Gurkha pension was increased 34 per cent in 2018 but the disparity remains vast. This is why Gurkhas are once again protesting on the streets.
For years, many British people assumed retiring Gurkhas simply went home, became the village chief and lived the rest of their lives in peace. That's not the case any more. Instead, they increasingly live in Britain as fellow citizens, paying the same costs of living. It has become impossible with the same meagre pension.
It is time the British government came to its senses. After Gurkhas sacrificed so much for the country, why do they still have to beg?