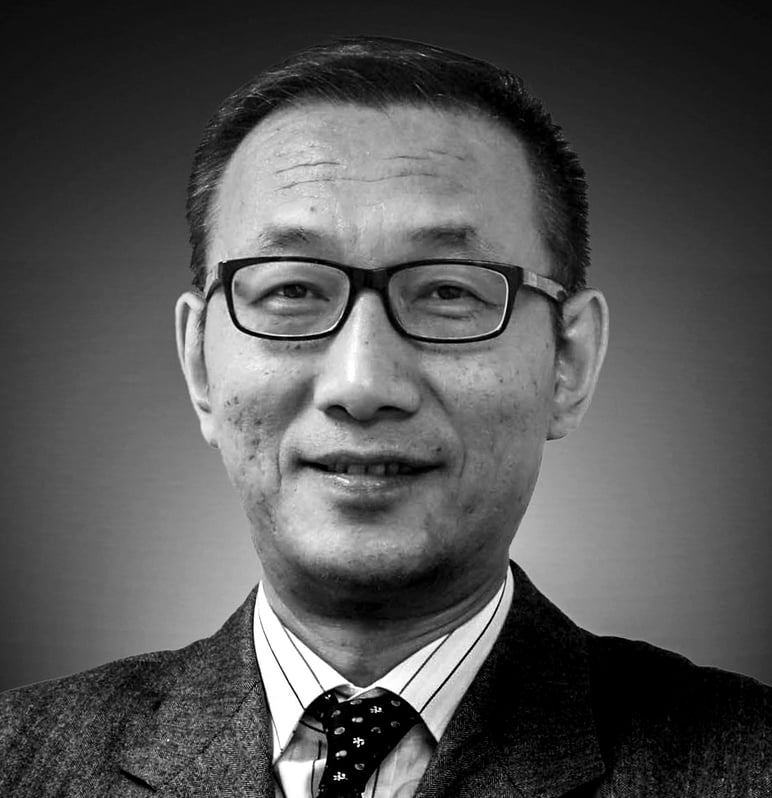 SCMP Columnist
China Briefing
by Wang Xiangwei
China Briefing
by Wang Xiangwei
As China urges the rich to give more for 'common prosperity', it can no longer afford restrictions on charity
A clampdown on high earners and efforts to expand the middle class are the cornerstones of Beijing's bid to fight inequality
But a lack of details has led to rampant speculation, while strict state control over charities has also hampered China's philanthropic sector
"To get rich is glorious."
"Our policy is to allow some people and some regions to get rich first."
In the 1980s, these two concise and famous quotes from Deng Xiaoping crystallised China's revolutionary shift, from Mao Zedong's obsession with creating an egalitarian social order – which led to disastrous consequences, including the Cultural Revolution – to the single-minded pursuit of economic development.
But while the Chinese media played up Deng's motto about letting some people get rich first, they often failed to mention that he also said those people should then help the poor to achieve the ultimate goal of common prosperity – presumably because that would have made the slogan less snappy, or made that goal look too elusive at a time when everyone lived in egalitarian backwaters.
Among other things, he said China would aim to expand the middle-income group, regulate the high-income bracket, and prohibit illicit income so as to create an olive-shaped distribution structure.
All this sound very sensible. After all, according to some estimates, China has more billionaires denominated in US dollars than the United States, but its inequality – as measured by the Gini coefficient – is also one of the highest among the world's major economies.
But reactions have been mixed, to say the least. The ensuing discussions, fuelled by wild speculation on social media, have spooked not only the rich but also the middle class – the ones the government intends to help the most.
The circumstances are certainly of concern to China's most prosperous. Since November, when billionaire Jack Ma's financial-technology conglomerate Ant Group was suddenly forced to halt a mega share sale, China has launched a spate of intense regulatory actions targeting some of its biggest companies over their monopolistic and data-security practices. The tougher than expected crackdown on the tutoring industry sparked a sharp sell-off in Chinese companies listed in New York and Hong Kong, erasing at least US$1 trillion from their combined market value, according to some estimates.
As China's richest entrepreneurs are under increasing pressure, the raging debate looks set to raise more concerns over the government's private-sector policy, and risks further stoking narrow-minded populism and negative sentiment towards the rich, which could stunt the entrepreneurship sorely needed to elevate the country's economy to a new level.
Xi at the meeting this month said achieving common prosperity would be a long-term, arduous, and complicated task that should be promoted in a gradual and progressive manner, and China would not return to the egalitarianism of the past.
Han Wenxiu, a senior official responsible for financial and economic affairs, said at a press briefing on Thursday that China would not "rob the rich" to give to the poor, and would not fall into the trap of welfarism. But their assurances have failed to stem rampant speculation, as there are scant details on how the goal can be reached.
Following Xi's meeting, a widely shared social media post has suggested the government might impose a special tax on monetised assets, including bank deposits. Others have suggested the government might soon consider property tax, capital gains tax, or even inheritance tax as part of its efforts to fight inequality.
The role of taxation in this regard would be greatly expanded, but overhauling the tax regime would be a complicated and time-consuming process.
As a result, public discussions have focused on Xi's call for the so-called "third distribution", which has been explained by Chinese officials as encouraging the rich to "voluntarily" give back to society through donations and charities.
Pinduoduo, an e-commerce conglomerate, followed by pledging 10 billion yuan in future earnings to support the country's farmers and agricultural areas.
But giving away money in China is not as easy as one expects. The government exercises comprehensive control over charities, allowing only a small number of government-affiliated organisations a free hand in philanthropic work while keeping a wary eye on domestic and foreign NGOs operating in the country, subjecting them to stringent registration and reporting requirements.
Government-affiliated charities largely function as bureaucracies, and are known for their low efficiency and lack of transparency. A few of them, including the Red Cross Society of China, one of China's largest humanitarian groups, have been hit by scandals involving misused donations.
As donors are concerned about transparency and reluctant to share their wealth because they don't trust the system, China consistently ranks in the bottom half of more than 100 countries surveyed for charitable giving, according to the World Giving Index. This is grossly incompatible with its growing economic might and concentration of billionaires.
To encourage the rich to give more to society, Beijing must start to get its own house in order by learning from international practices, including offering tax breaks and relaxing its repressive controls over the entire philanthropic sector.
Successful entrepreneurs should be given a freer hand in running charities and deciding where their money should go. That is simply because the charities may be non-profits, but running them well requires business acumen and management expertise, which are sorely lacking in government bureaucrats.
The Chinese government should also consider expanding the scope and reach of those charities to go beyond the traditional areas of helping the poor with money and supplies as well as dealing with natural disasters. They should be encouraged to fund and operate non-profit vocational training schools, universities, theatres, stadiums, and parks so they can be more accessible and affordable to ordinary people.