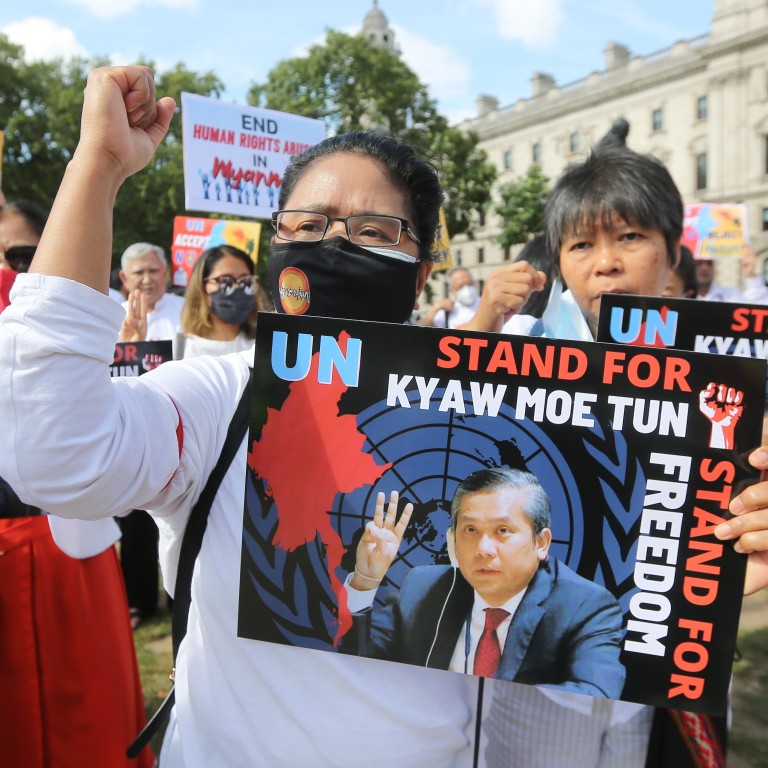 Opinion
As I see it
by Bhavan Jaipragas
As I see it
by Bhavan Jaipragas
US and China's procrastination on Myanmar UN seat row does more harm than good
Myanmar's anti-junta forces have endured months of inaction and empty talk from the international community, and that is likely to continue at next week's UN meetings
The US and China have reportedly struck a deal to avoid a showdown on rival claims to Myanmar's UN seat instead of backing Suu Kyi-appointee Kyaw Moe Tun
With each passing day, the junta is continuing its savage campaign to crush dissent, and ousted civilian leaders like
Aung San Suu Kyi
remain in custody with no end in sight to their predicament.
This is why concerned international groups such as the Special Advisory Council for Myanmar have prefaced their alarm about the anti-junta camp's recent declaration of a "defensive war" with an acknowledgement of this frustration.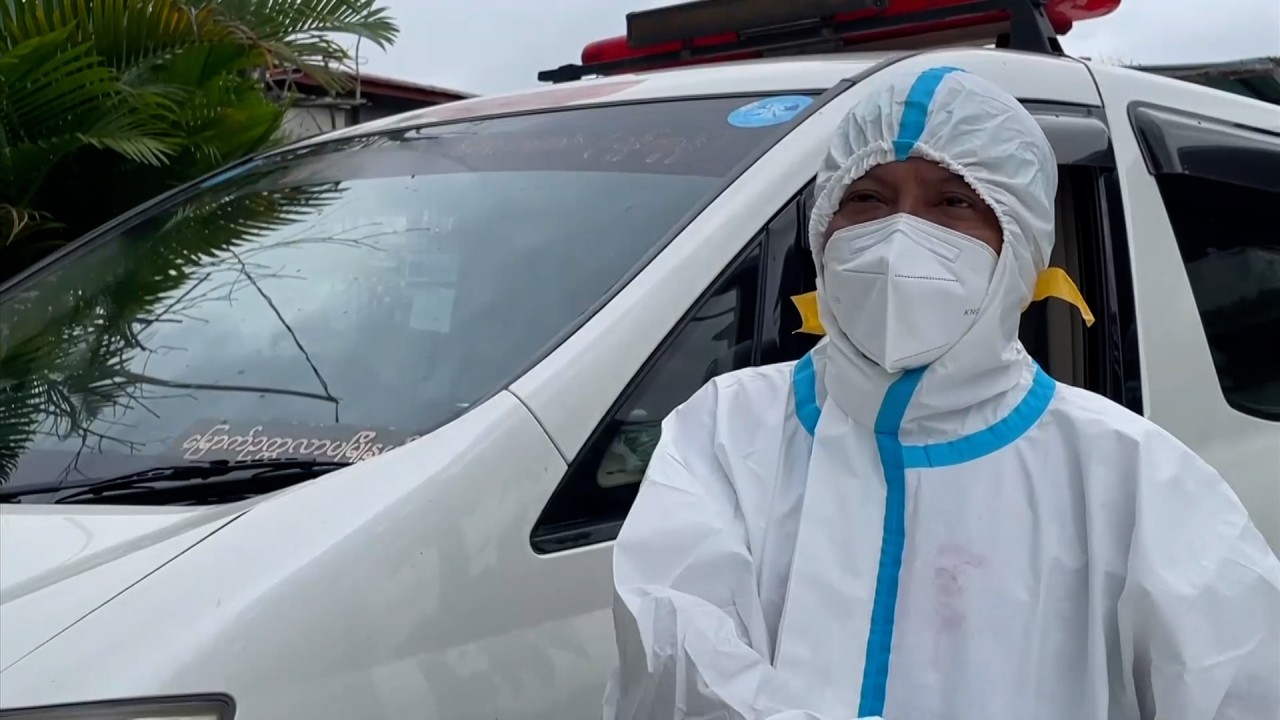 01:52
Myanmar's crippled health care system buckles under worsening third coronavirus wave
Myanmar's crippled health care system buckles under worsening third coronavirus wave
It is very likely that the people of Myanmar will be witnessing more diplomatic procrastination in the coming days, as the 193-nation United Nations General Assembly (UNGA) gathers for annual meetings.
The meetings are being closely watched given the uncertainty over who will fill Myanmar's seat during the session. Min Aung Hlaing's regime has been hoping that recognition of its representative, military veteran Aung Thurein, will grant it international legitimacy.
The anti-junta camp says the world body must retain recognition of Suu Kyi's appointee, Kyaw Moe Tun.
Going by a September 13 report in the
Foreign Policy
magazine, it appears that the UN's power brokers – the
United States
and
China
in particular – have decided to kick the can down the road by blocking Aung Thurein from addressing the UNGA.
As a quid pro quo, Kyaw Moe Tun will also be asked not to address the session, although UN rules dictate that he will, for now, keep his seat until a credentials committee adjudicates the rival claims for who should be Naypyidaw's representative in the world body.
Hoping to prioritise a myriad of other problems that are of greater significance to their national interests, the world powers seem to have decided this "creative procrastination" is the best course of action for now.
That is unfortunate, given how the agency has in the past accepted credentials submitted by ousted governments.
As 11 top international law experts said in an
open letter
this week, "a vote for the NUG would send a powerful signal to the people of Myanmar that UN member states have not forgotten their plight and stand with them".