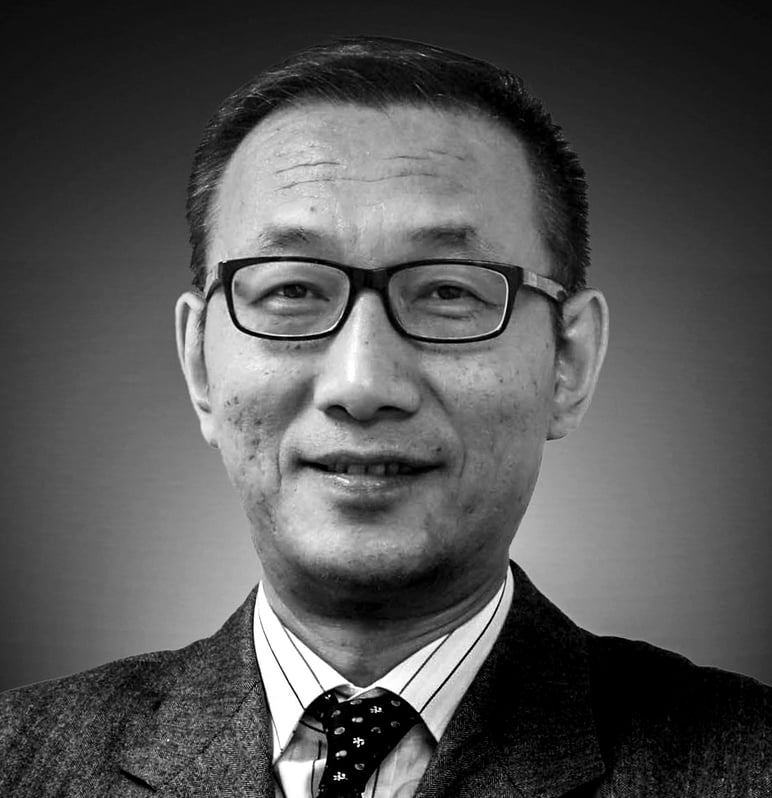 SCMP Columnist
China Briefing
by Wang Xiangwei
China Briefing
by Wang Xiangwei
Is conflict between the US and China inevitable? Not if they talk to each other
The bombshell revelation that a top US general held secret phone calls with his Chinese counterpart reveals the risks inherent amid rising tensions
But Biden and Xi's conversation this month is a promising sign that fraught ties can be reset when there are open lines of communication
Is
China-US conflict
inevitable? That question, long debated in academia, has burst into the real world. Since former US president
Donald Trump
launched the
trade war
against China in 2018, their bilateral ties have been in free fall, particularly with rising tensions over
Taiwan
and the
South China Sea
. This has heightened concerns about the so-called Thucydides Trap, a theory surmising that a rising power and an existing power will inevitably come into conflict, leading to war.
The risks of this were highlighted in the bombshell revelation this month that a top US general had held two secret phone conversations with his Chinese counterpart in the final months of Trump's presidency to reassure Beijing that Washington would not attack China.
The revelation came just days after Chinese President
Xi Jinping
had held a lengthy phone call with his American counterpart
Joe Biden
over a wide range of strategic issues and tried to set a framework for bilateral ties.
These developments once again highlight the utmost importance of communication, and provide grounds for cautious optimism that the world's two largest economies are able to manage rising tensions and avoid conflict. The lack of communication has reduced opportunities for both sides to reset fraught ties after four years of Trump's chaotic presidency. The phone conversation was Biden and Xi's first in seven months and only the second since the former came to power.
Both leaders seemed to suggest this would change. According to Xinhua, Xi told Biden the two countries could continue their engagement and dialogue to advance coordination and cooperation on
climate change
, the response to Covid-19, and economic recovery, as well as on major international and regional issues.
Moreover, he suggested that both sides should look at other potential areas of cooperation to inject more positive dynamics into the relationship, although he did not specify what these would be.
Meanwhile, Xinhua quoted Biden as saying that Beijing and Washington had no reason to allow competition to veer into conflict, and the US had no intention of changing the one-China policy.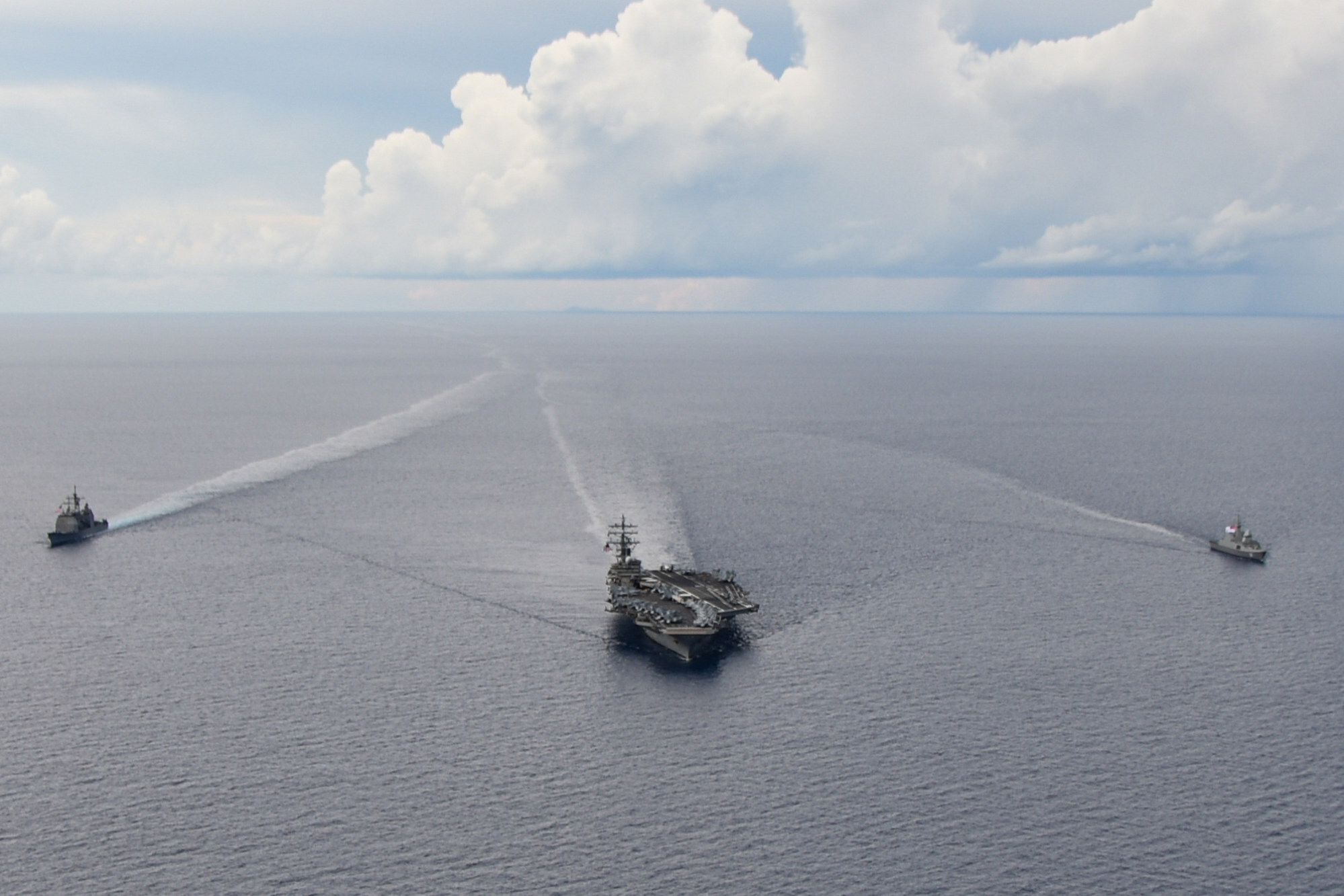 He said the US was also prepared to have more candid exchanges with China to identify key and priority areas where cooperation was possible; avoid miscommunication, miscalculation and unintended effect; and get bilateral ties back on track.
The main takeaway by some overseas analysts seems to be that the phone call paves the way for the rivals to work together on tackling
climate change
, one of the few areas where both are keen to make progress.
But it is more significant than that. With the endorsement of the two presidents, both countries are also likely to resume and deepen discussions and engagements on trade, investment, financial services, and technology.
Most importantly, their promise to avoid veering into conflict could signal efforts to enhance military-to-military communication.
Mirroring the overall fraught bilateral ties, that relationship is also strained. Earlier US media reports suggested that American military officials had long sought to have open lines of communication with their Chinese counterparts to mitigate potential flare-ups or deal with any accidents, but the response from the Chinese was not encouraging.
Earlier this year, Pentagon officials said US Defence Secretary Lloyd Austin was not able to speak with China's top military leader, despite multiple attempts to set up talks, but the Chinese side retorted that Austin had deliberately tried to play politics by breaking protocol and asking to speak to Xu Qiliang, a deputy chairman of the Central Military Commission, instead of talking to Defence Minister Wei Fenghe, whom Beijing sees as his counterpart.
Michael Chase, deputy assistant secretary of defence for China, spoke via video link last month with Chinese Major General Huang Xueping, deputy director for the People's Liberation Army Office for International Military Cooperation, according to a Reuters report. It was billed as the first time a senior Pentagon official had held talks with the Chinese military on managing risk between the two countries since Biden took office in January.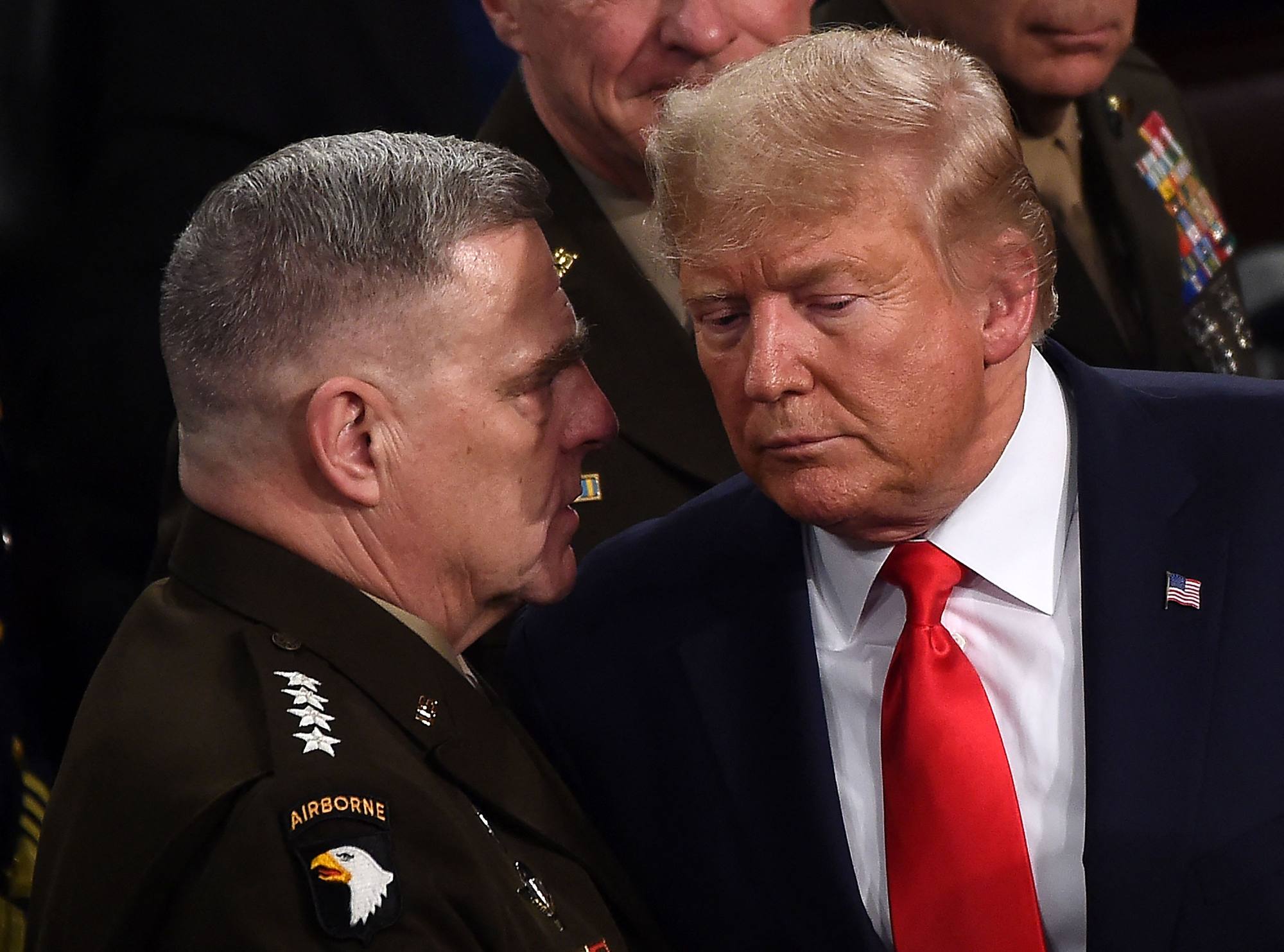 But the lack of open lines of communication can easily lead to miscalculations and misreading of each other's intentions, particularly at a time of rising tensions and heated rhetoric.
That explains why Mark Milley, US chairman of the Joint Chiefs of Staff, had to resort to backchannel communications to contact his Chinese counterpart General Li Zuocheng twice in the final months of Trump's presidency and emphasise that the US had no plans to attack China, according to US media reports citing the forthcoming book Peril by Washington Post journalists Bob Woodward and Robert Costa.
Milley's first call took place on October 30, four days before the US presidential election, and the other came on January 8, two days after the mob attack on the US Capitol.
According to the reports, Milley initiated the first call after reviewing intelligence suggesting that the Chinese believed the US was preparing to attack at that time. Milley reportedly assured Li that he would alert him in the event of a US assault. His second call was aimed at assuaging Chinese fears about ramifications from the storming of the Capitol.
Indeed, around that period, there were genuine fears in Beijing that Trump and the China hawks in his administration – including then secretary of state Mike Pompeo – had deliberately tried to provoke a military reaction. Speculation was rife that the US might send marines to Taiwan, or Pompeo himself would visit the island in the last few days of the Trump administration. Chinese state media commentaries warned that those moves were most likely to trigger a military response from Beijing.
In the end, a potential crisis was averted. Milley's remarkable initiative offers the best example of why communication should be enhanced not only between the countries' militaries, but also between other parts of this complex relationship.