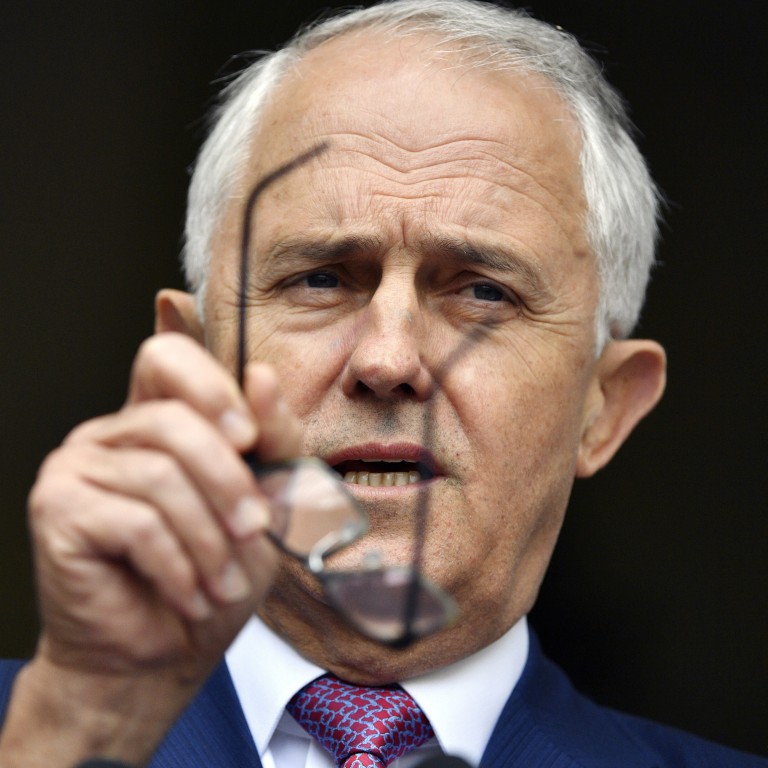 What can Singapore learn from Australia's foreign interference countermeasures?
Australia has three pieces of legislation to curb foreign interference, but has found it difficult to investigate and even more challenging to prosecute
Singapore's proposed law goes further than Australia's by including provisions covering social media
Journalists and others concerned about the free flow of information in
Singapore
may be disappointed if they are looking to the Australian experience for guidance in the application of foreign interference laws.
This is because
Australia
's legislation differs in one very significant respect from that proposed for Singapore, and is therefore less valuable as an indication of how the city state's laws might operate. Australian foreign interference measures passed into law in 2018 do not include provisions covering
social media
, unlike the proposed Singapore version.
This means Australia has not dealt with a huge grey area in its attempts to curb foreign influence in its political process, whereas the proposed Singapore legislation has social media firmly in its sights.
Australia's foreign interference legislation, drafted under the Malcolm Turnbull administration in 2017-18, includes three discrete pieces of legislation aimed at providing governments of the day with laws to regulate, criminalise and deter attempts to interfere in the country's political process.
These include the National Security Legislation Amendment (Espionage and Foreign Interference) Act 2018, which contains amendments to Australia's Federal Criminal Code to incorporate new national security offences, and the Foreign Influence Transparency Scheme Act 2018, which establishes a register for those undertaking communications activities on behalf of foreign interests.
A third tranche, known as the Electoral Legislation Amendment (Electoral Funding and Disclosure Reform) Bill 2018, is designed primarily to outlaw foreign political donations. This was passed into law with significant amendments to protect charitable organisations involved in the political process.
The core provisions of the foreign interference legislation can be found in the stiffening of the Federal Criminal Code to include penalties of between 15-20 years for engaging in covert conduct or deception on behalf of a "foreign principal" to influence the Australian political process.
Turnbull made no secret of the target. In remarks heralding the new broad-ranging legislation, he invoked Chairman Mao Zedong's words on the proclamation of the People's Republic of China on October 1, 1949, and said that
Australia had "stood up"
against foreign interference.
This was both a clumsy and unnecessary comment in the circumstances, and indicated poor political judgment. Australia's frosty
relations with China
became frostier as a consequence.
This legislation, which was passed quickly with the imprimatur of the opposition Labor Party, would not have been brought forward in the absence of what the Turnbull government regarded as a "China threat" that manifested itself in Canberra's eyes in the activities of the Chinese United Front Work Department in Australia.
The UFWD assumed bogeyman status over time in sections of the Australian media. This was partly fuelled by the case of an Australian Labor Party senator who was obliged to resign after it emerged he had accepted money for domestic expenses from a Chinese businessman with UFWD connections.
No charges have been brought under the foreign interference legislation, but several cases are under investigation.
One of these involves whether an attempt was made to infiltrate the New South Wales state parliament through the office of Labor backbencher
Shaoquett Moselmane
, who was part of a WeChat group involving Chinese-Australian academics and others.
Moselmane and Chinese-Australians subject to Australian Federal Police investigations have vigorously rebutted suggestions they were acting on behalf of China.
The fact that no penalties have been sought as yet indicates the difficulties the authorities face in mounting cases against those suspected of having connections with Chinese institutions. Needless to say, Chinese-Australians have been discomforted by the whole episode.
The Australian media has also been drawing attention to Chinese attempts to engage students and academics under its Thousand Talents Plan to recruit high-level scientists and technology experts back to China.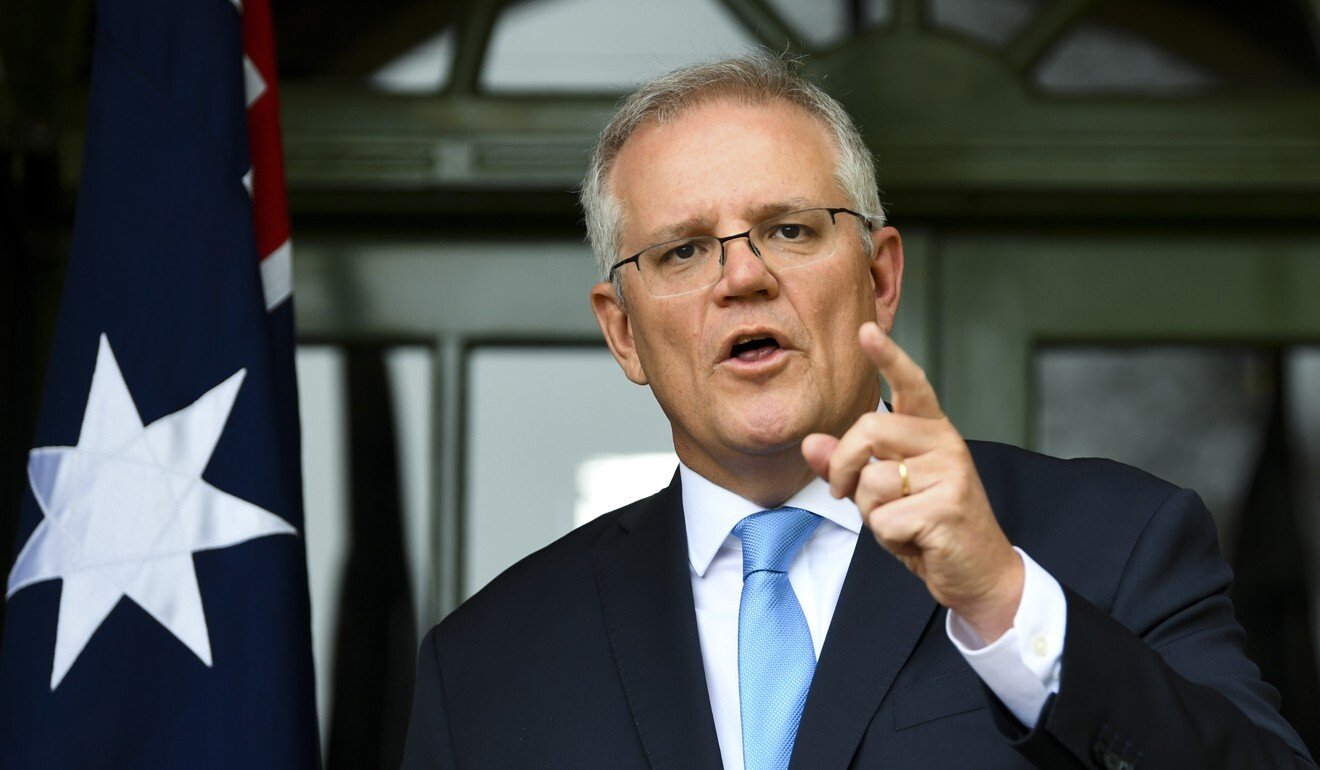 Again, no cases have been brought against anyone who might have infringed on the Australian government's foreign interference legislation under this plan.
The new legislation theoretically empowers the federal government to override, even cancel arrangements reached by the states with foreign entities. But no case has been tested in the courts, and it may well prove the Commonwealth does not have the powers to stop state governments reaching agreements independently with foreign countries.
Indeed, all state capitals in Australia have sister city relationships with Chinese counterparts.
What all this shows is that Australia is feeling its way towards a legal framework to deal with potential foreign interference challenges in a global environment in which the political process is susceptible to manipulation by unscrupulous foreign actors.
However, Australia is not yet headed down the path of requiring social media companies to combat foreign interference on their platforms, like moves in America and in Europe.
Germany
, for example, has passed laws subjecting companies like Facebook, Google and Twitter to steep fines if they fail to remove offending material within 24 hours.
This is close to what Singapore is proposing in its Foreign Interference (Countermeasures) Bill that would empower officials to order social media platforms and internet service providers to take down perceived harmful information they suspect may be carried out on behalf of foreign actors.
The legislation would also criminalise acts like communicating information on behalf of a "foreign principal" without declaring it, and receiving undisclosed funding from a "foreign principal".
The legislation was directed at hostile information campaigns aimed at "manipulating public opinion, subverting democratic institutions, polarising society, or influencing elections outcomes", Singapore's Home Affairs ministry says.
Taken together with Singapore's anti-fake news laws passed in 2019, journalists and media companies operating in the city state are understandably concerned about the scope of the new legislation to censor material that might be critical of the government.
The authorities have sought to calm concerns that the legislation would be used arbitrarily against domestic critics, foreign individuals or publications critical of Singapore or its government. However, concerns persist.
In summary, the Australian legislation would seem to be less invasive when it comes to social media, but more comprehensive in the range of foreign interference activities that it seeks to ensnare. On the other hand, Australia's experience is that foreign interference is a grey zone that is proving difficult to investigate and even more challenging to prosecute.