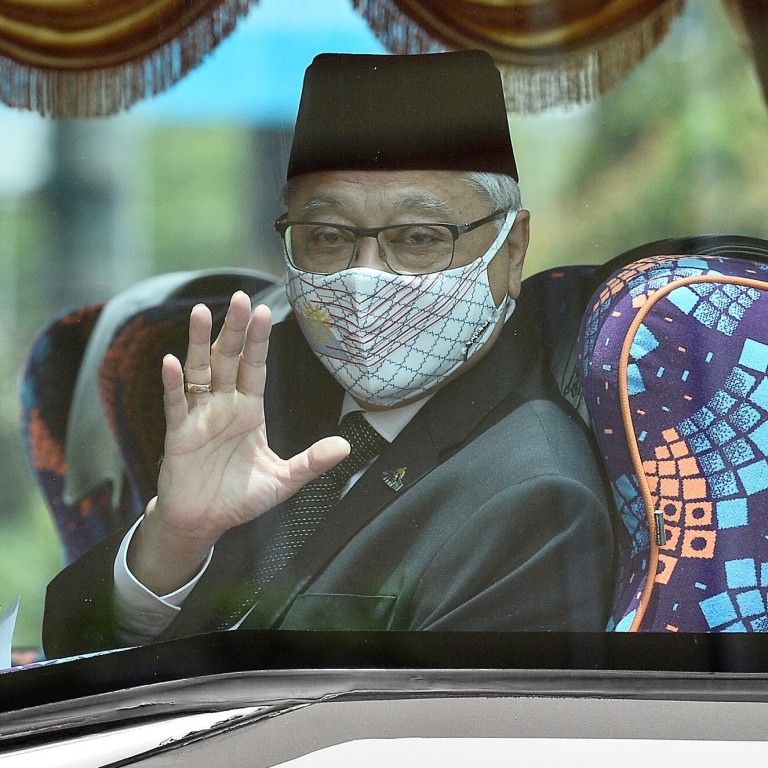 Malaysia's new PM needs to shore up support if he wants to stay in power
Ismail Sabri Yaakob was catapulted into Malaysia's highest office under the most unusual of circumstances, writes Ooi Kok Hin
As a non-party leader his position is 'weak', relatives to his predecessors, and the coalition he heads is fragile – circumstances he must now overcome
Malaysia's
newly minted Prime Minister
Ismail Sabri Yaakob
is the first in the country's history not to lead his own political party – a vulnerable position that makes him dependent on former electoral rivals turned coalition partners for support, but one which also presents opportunities, and perils, as he seeks to foster a new political equilibrium and steer the country towards recovery.
Three years after losing power in the 2018 general election, the United Malays National Organisation (Umno) has regained the premiership with a net gain of two ministers in Ismail Sabri's bloated cabinet of 70, which includes among its minister and deputy ministers almost one-third of all Malaysia's MPs.
Such a "payroll vote", as political scientist Wong Chin Huat described the result, is necessary to sustain the prime minister's slim parliamentary majority.
Umno has wrested the rural development ministry and the housing and local government ministry – both rich in resources and patronage – back from Bersatu, and also now completely controls the communications ministry, whose messaging channels and personnel hiring will be useful in the general election which has to be held within two years.
In Ismail Sabri though, the party has only a third-tier member of its leadership as prime minister. The 61-year-old, who is the most senior of three party vice-presidents having received the most votes among them in a 2018 election, was only appointed to the premiership through sheer force of circumstance.
Before July 7 he served as defence minister in former prime minister Muhyiddin Yassin's cabinet, but on that day was appointed deputy prime minister in a reshuffle as the most senior Umno leader eligible to take the role – party resident Ahmad Zahid Hamidi currently faces 47 charges related to misuse of funds and another 33 corruption charges, while deputy president Mohamad Hasan is not eligible because he is not a member of parliament.
Just 31 days later, on August 16, Muhyiddin resigned after a faction of Umno parliamentarians aligned to the party president withdrew their support and he failed to reach an agreement with the opposition.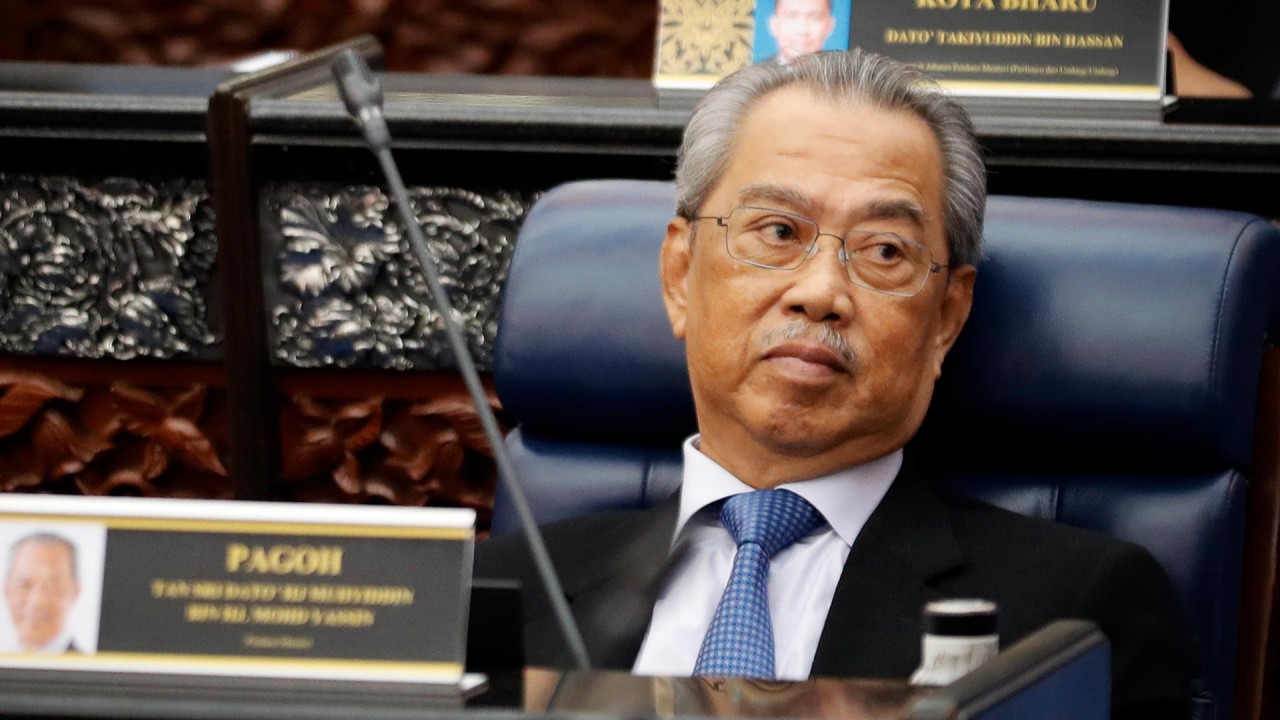 01:43
Malaysian Prime Minister Muhyiddin Yassin resigns after losing majority support in parliament
Malaysian Prime Minister Muhyiddin Yassin resigns after losing majority support in parliament
Five days of political uncertainty later, Ismail Sabri had cobbled together a sufficient majority to be sworn in as Malaysia's ninth prime minister on August 21.
Given his position as a non-party leader with an as yet untested majority in parliament, his premiership in the coming months will require him to consolidate power both internally – within Umno as well as within his coalition – and externally, through a confidence-and-supply-agreement with the opposition.
Malaysian Family
In his first address to the nation as prime minister, Ismail Sabri pleaded with parliament to put aside it difference and forge consensus in a diverse and inclusive Keluarga Malaysia (Malaysian Family).
This contrasts with past instances in which Ismail Sabri has shown a willingness to stoke ethnic sentiments for political gain.
In 2015, he called for Malay customers to boycott Chinese businesses after ethnic tensions were sent spiralling by a theft from a shopping centre – even lamenting in a Facebook post that Chinese "oppress the Malays", in comments he later tried to play down.
He then opposed former prime minister
Mahathir Mohamad
's pledge to ratify a UN treaty on racial discrimination – on which
Mahathir later backtracked
– riling up the predominately Malay Muslim crowd at an anti-treaty rally in 2018 by grumbling about the erosion of Malay rights, lamenting the expansion of equal opportunities for other ethnic groups and falsely claiming that Bibles were being publicly distributed to Muslims.
These instances, combined with his 2019 call for the government to ban Chinese educationist group the United Chinese School Committees' Association of Malaysia (Dong Zong) and his use of a derogatory term with racist undertones, point to Ismail Sabri having a reckless proclivity for jeopardising ethnic relations – which does not inspire confidence in a divided society such as Malaysia's.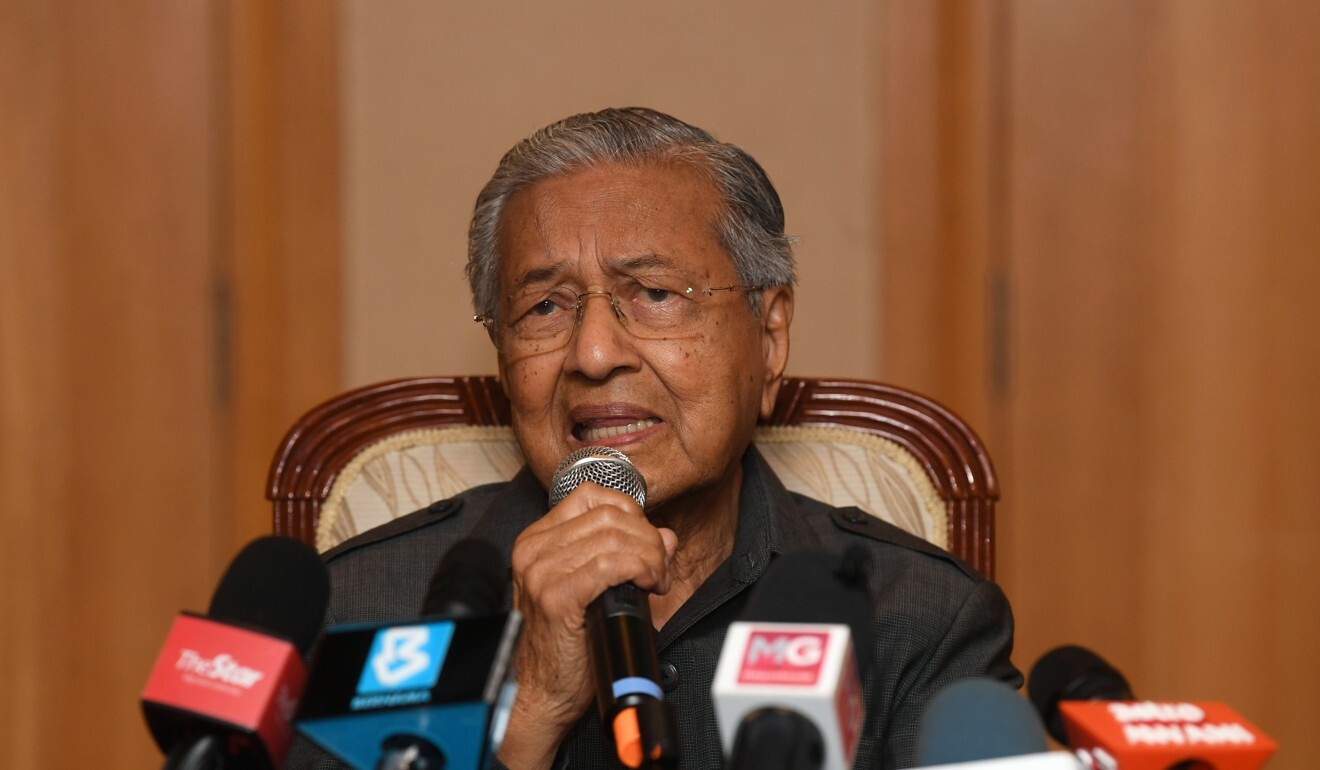 That said, if past prime ministers' performances are anything to go by, Ismail Sabri is likely to at least tone down the ethnic rhetoric while governing. To an extent, he has already moved in this direction with his Keluarga Malaysia vision, with a shift to the centre designed to increase appeal to the broader electorate beyond Umno's party base.
In that regard, Ismail Sabri is in a unique position because while he is from Umno, he does not have the full backing of his own party. He was only made deputy prime minister with support from PAS and Bersatu, after all, at least partly as a reward for breaking ranks and leading a group of Umno MPs to side with Muhyiddin's Perikatan Nasional government.
This dependence on other parties means there is a dark horse in Ismail Sabri's cabinet in the form of PAS, which now helms the ministry of religious affairs for the first time and could reinvigorate ethnic and religious polarisation in the country if pushes too hard for ideologically driven goals such as strengthened sharia laws and other concessions to religious conservatism.
Uncertainty, equilibrium
Fragmentation may be a feature of Malaysia's political landscape for some time if, as professor Abdul Rahman Embong suggested at a recent ISEAS – Yusof Ishak Institute webinar, the next general election produces no clear winner.
What is perceived as instability, however, is not necessarily a liability for the country's long-term democratic development. Both Japan and Indonesia have experienced the fall of a strongman or dominant party followed by a series of rapidly changing governments before a new, and hopefully democratic, equilibrium was found.
Before the end of next year, Umno's next election must be held and it would be bizarre if the country's first non-party leader to be appointed prime minister did not attempt to consolidate power within his own party by running to become its president.
He could make a bid by assembling a team with Umno ministers in his cabinet, such as Defence Minister Hishammuddin Hussein, and marshalling his incumbency advantage as prime minister – but he will have to strike a delicate balance between avoiding antagonising or yielding to Bersatu while still campaigning as a party leader who will prioritise Umno's interests.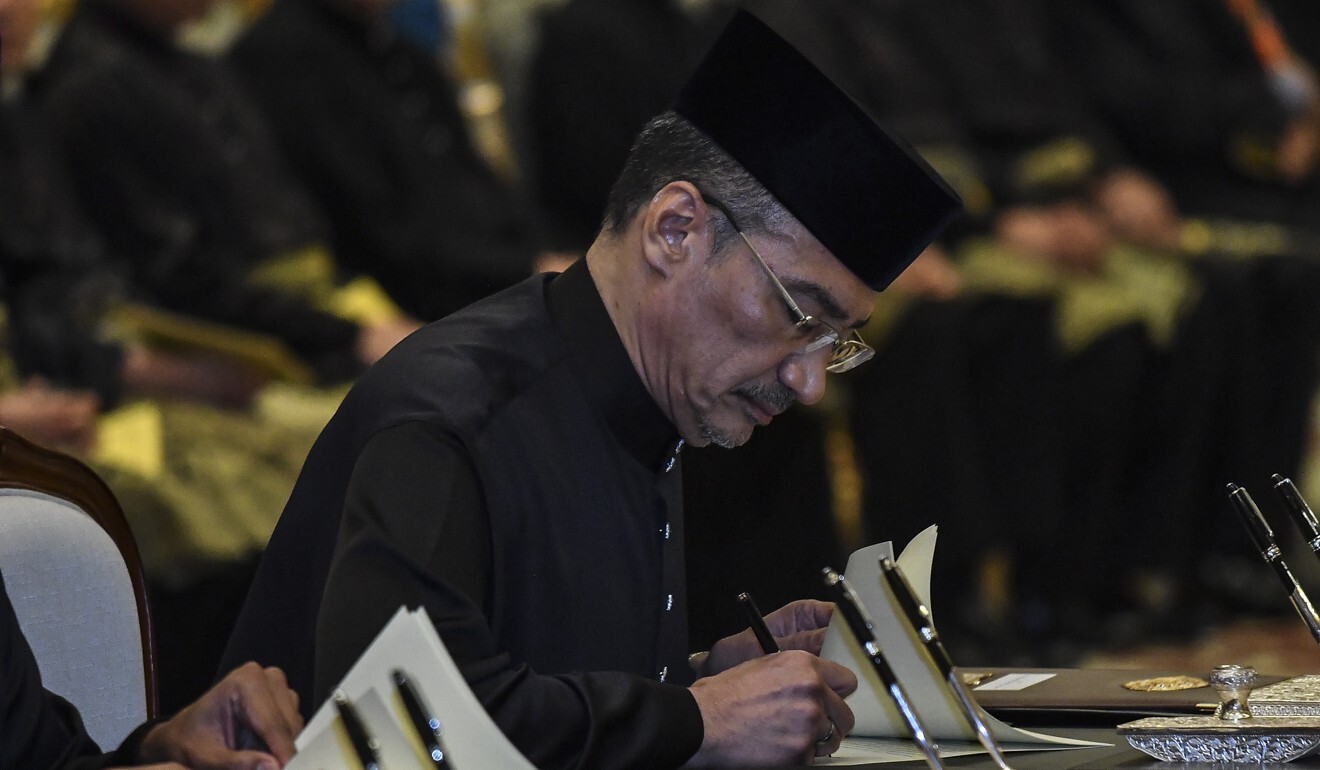 If he is defeated in the party election, Ismail Sabri's position as prime minister will become untenable, as without becoming party president he cannot pick his slate of candidates at the general election – which is likely to be held afterwards – and cannot unilaterally settle seat negotiations with other parties in his coalition, such as Muhyiddin's Bersatu.
For as long as Bersatu exists, Umno cannot be returned as the sole dominant party of power in Malaysia because of their overlapping constituencies – a recurring source of between factions within the two parties.
Umno's current top two leaders have rejected cooperation with Bersatu, so if Ismail Sabri's faction wants to form an electoral agreement or negotiate seats for the general election it must win the party presidency.
Relations with PAS, the other coalition partner, are similarly fraught. The party has previously slighted Umno by siding with Bersatu to form a coalition government and was, before a 2018 agreement, seen as an electoral opponent that traditionally benefits from splits within Umno.
Given the state of his fragile coalition and the uncertainty surrounding Umno's leadership, Ismail Sabri has sought to forge a temporary stabilising order by reaching out to the opposition for support. He met opposition leaders before he announced his cabinet announcement in September, which resulted in the signing of a memorandum of understanding between the ruling and opposition coalitions to ensure political stability. This could well be a rare opportunity for substantive reforms and democratisation, though it unclear if the document is legally binding.
Ismail Sabri has been catapulted into Malaysia's highest office under the most unusual of circumstances. For the first time, the prime minister is not the president, chairman, or de facto leader of a political party. Compared to his predecessors, Ismail Sabri's relatively "weak" position – within his party and the fragile coalition – presents unique challenges to his premiership.
The MOU signed by the ruling and opposition coalitions helps to set the tone for a new political culture that is less fixated on a winner-takes-all rationale.
The spirit of cooperation will be tested in late October when the government puts forward its budget. Will it incorporate the opposition's inputs and meet public expectations? And will the opposition honour their word and pass it? Only time will tell.
Ooi Kok Hin is a doctoral student in the Department of Political Science at the University of Albany in the US.
This article was first published as "Peril or Opportunity? The Case of Malaysia's First Non-party Leader Prime Minister" in ISEAS-Yusof Ishak Institute's
Perspectives 2021/133 issue on October 12 2021
.