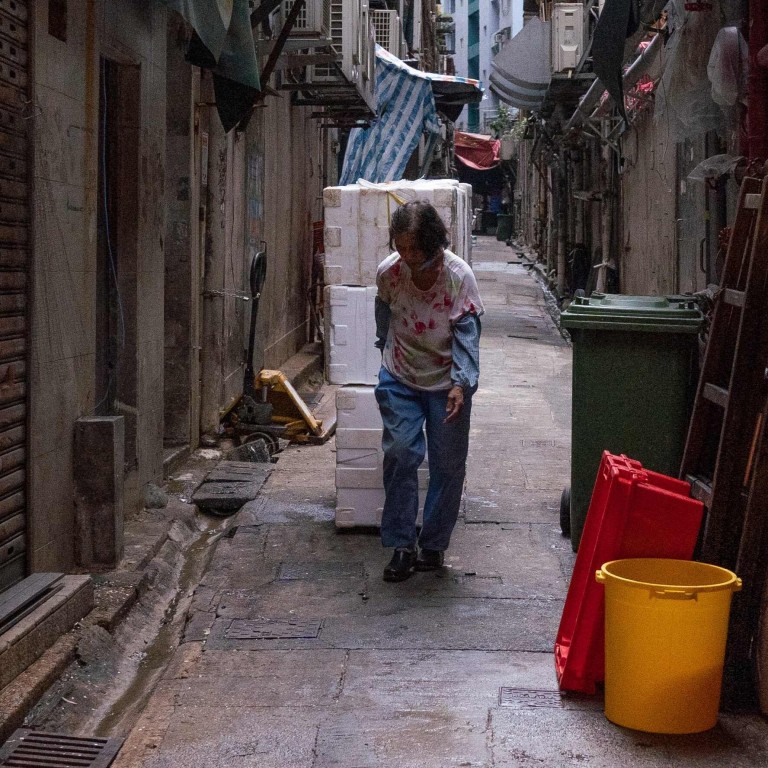 Can Hong Kong employers help low-income workers have a life worth living?
With the coronavirus pandemic worsening inequality and poverty, governments and businesses should help workers attain a living wage
A Singapore study shows the challenges in determining a household budget for a basic standard of living that 'enables a sense of belonging [and] respect' – but it's no excuse for inaction
A recent study on household budgets in
Singapore
found that a family of four – consisting of partnered parents, a preteen and a teenager – would need at least S$6,426 (HK$37,151, US$4,770) a month for a basic standard of living.
This was more than just having access to housing, food and clothing, said the six researchers – most of whom are affiliated with Singapore's top two universities – but one that "enables a sense of belonging, respect, security and independence" and includes the option to participate in social and religious activities. They said their findings suggested a reasonable starting point for a socially acceptable living wage was $2,906 (US$2,157) per month.
With the Covid-19 pandemic exacerbating inequality and worsening poverty, there's an imperative for governments and businesses to come together and help all workers attain a living wage – defined as earnings that help individuals meet a decent standard of living beyond subsistence needs.
In Hong Kong's case, amid efforts to address poverty, employers should make living wage commitments part of their corporate sustainability initiatives,. They can pledge to pay such a wage to employees and ensure that outsourced workers managed by vendors receive the same.
The Hong Kong stock exchange could also seek disclosure of living wage policies in its Environmental, Social and Governance reporting guidelines for listed companies. This is a cause the city's pro-establishment union, the Federation of Trade Unions, should take up, since it recently urged the government to do more to revamp its poverty alleviation measures.
Anti-poverty group Oxfam's Hong Kong office has for the past few years advocated for a living wage policy, pointing to successful campaigns in Britain and legislation in US cities that require employers to pay living wages to employees in certain sectors such as cleaning.
In a December 2018 report, Oxfam pointed out that the statutory minimum wage – which was then HK$34.5 per hour and is now HK$37.5 – had failed to offer workers and their families a decent standard of living. Its research study with the Chinese University of Hong Kong concluded that a reasonable living wage should be HK$54.7 an hour, translating to HK$19,798 (US$2,545) a month for a household with partnered parents and a child.
When I contacted Oxfam on Thursday to ask if there were any updates, a representative said the recommended living wage was HK$57.1 as of April this year. The NGO has come up with a draft charter on the issue and is in the process of encouraging employers to commit to it, with more details to be released in the coming months.
The Singapore household budgets study could also be a model for further research in Hong Kong on what would constitute a fair living wage. In a city where the social fabric has frayed due to rising inequality, political polarisation and an exodus of residents, there needs to be policy interventions to foster greater social inclusion and engender a sense of unity.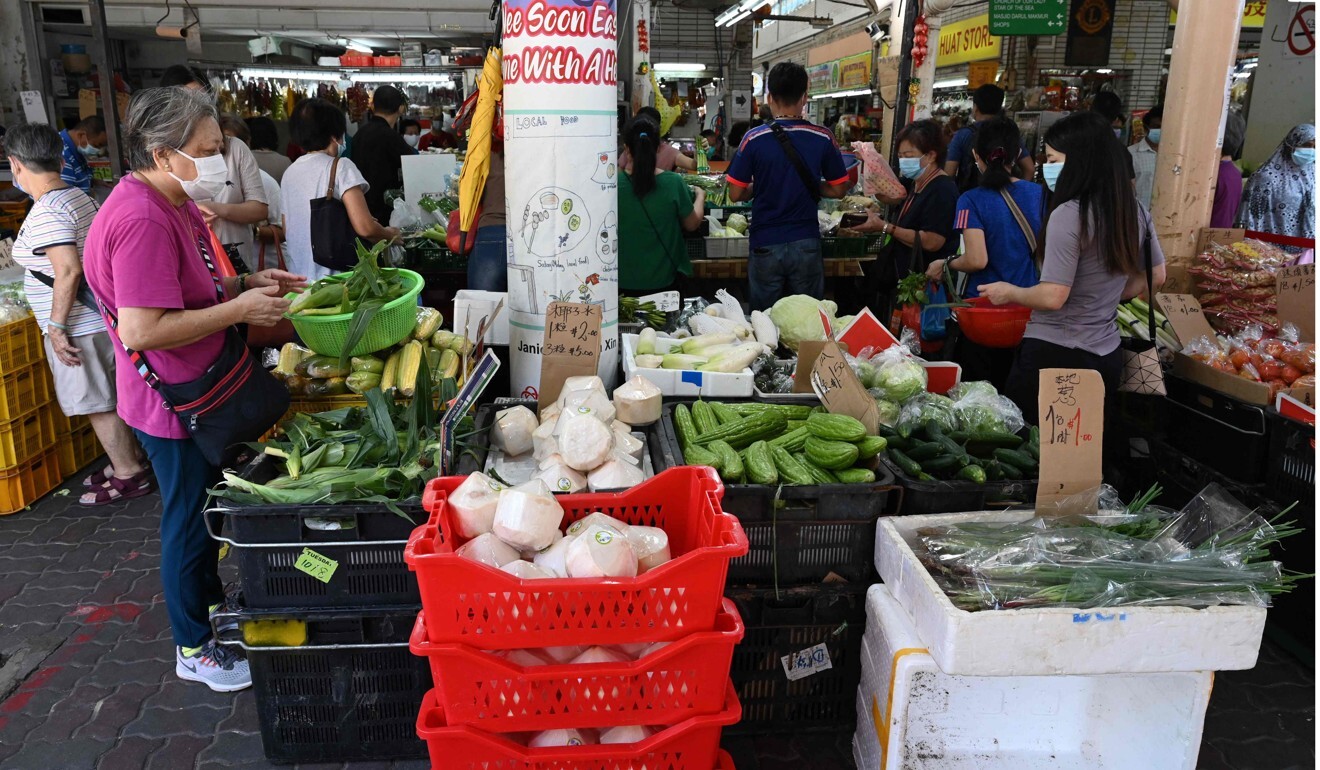 Researchers in Singapore used the Minimum Income Standard approach, first used in Britain and now in countries from France to Thailand to Japan. It brings participants with varying incomes, backgrounds, consumption patterns and expectations together in focus groups to determine the list of items needed to constitute a basic standard of living.
The consensus of the 196 focus group participants was that the mother in this hypothetical family of four would require "average price" perfume to make "a good impression"; "low price" facial wash and sanitary towels; make-up from brands available in chemists; "average price, sale range" underwear; and jeans from fast-fashion brands.
The Oxfam and CUHK study, in contrast, had a smaller number of interviewees who came from more homogenous backgrounds. They were largely low-income workers living in subdivided flats "where the average living area per person is lower than that of public housing".
One challenge in revising the methodology to calculate a living wage would be to arrive at a societal consensus on what constitutes a universal baseline for needs.
Critics in Singapore for example were quick to question the full list of consumption items in the study, even as others pointed out the costs were calculated in a fair and transparent manner.
Was there a need to budget for donations, gifts for family members and even a short vacation, social media users asked. A forum letter-writer to The Straits Times newspaper said they were "perplexed" by the findings and that people should "spend within [their] means". Even the government weighed in to say that the report's "conclusions may not be an accurate reflection of basic needs largely due to assumptions used".
Political science academic Elvin Ong of the National University of Singapore had a decisive rejoinder. In a post on Facebook, he asked: "If you take away all the social aspects of life, and only focus on housing, food, and clothing … then you are stripping away a person's dignity and humanity. Your own parents will look down on you because you don't bring anything when you visit them. God will not receive your prayers and donation. Children won't be loved. Teenagers will be discriminated or left out by their friends. Is such a life worth living at all?"