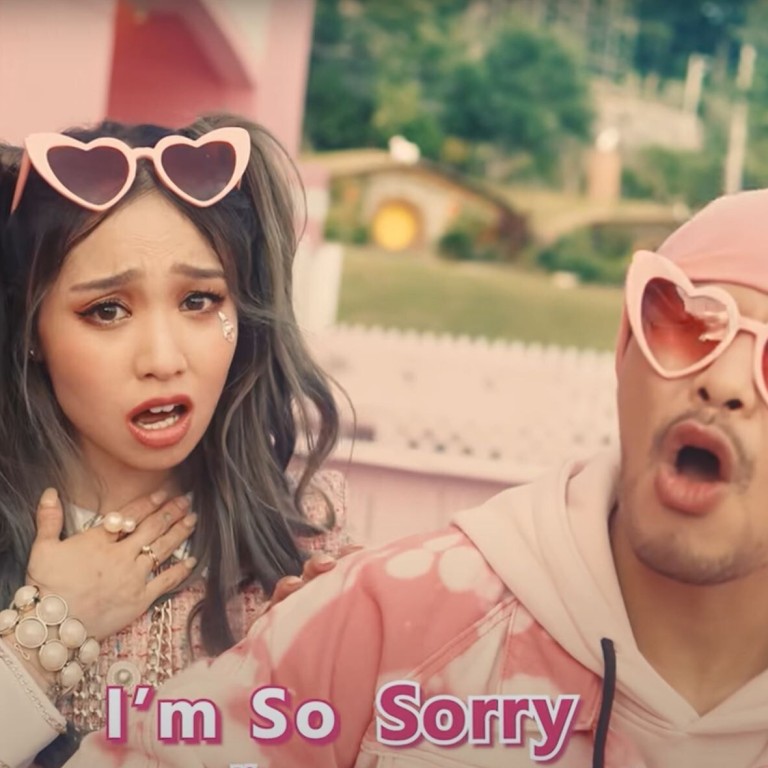 Opinion
As I see it
by Maria Siow
As I see it
by Maria Siow
Beijing's fragile feelings over satirical pop duet won't help its bid to be 'lovable'
'Fragile', by Malaysian artist Namewee and Australian singer Kimberly Chen, pokes fun at jingoistic digital warriors known in China as 'Little Pink'
It was wiped from the Chinese internet soon after its release, but banning the song only makes Beijing seem prickly and heavy-handed, writes Maria Siow
China
's recent ban on a satirical pop duet that pokes fun at jingoistic internet trolls has done little to help it in its quest to project a positive image abroad.
In the video for
Fragile
, or
bo li xin
(heart of glass), by
Malaysian
artist Namewee and
Australian
singer Kimberly Chen, the pair repeatedly apologise to a dancing panda in an allusion to China and its army of young digital warriors filled with patriotic zeal known as "
Little Pink
" or
xiaofenhong
in Chinese.
"I am so sorry to have angered you", the pair sing, before adding "I'm not sure how I have offended you". Chen and Namewee then take the panda to task for "never wanting to listen", "always launching counter-attacks", and "thinking that the world is your enemy".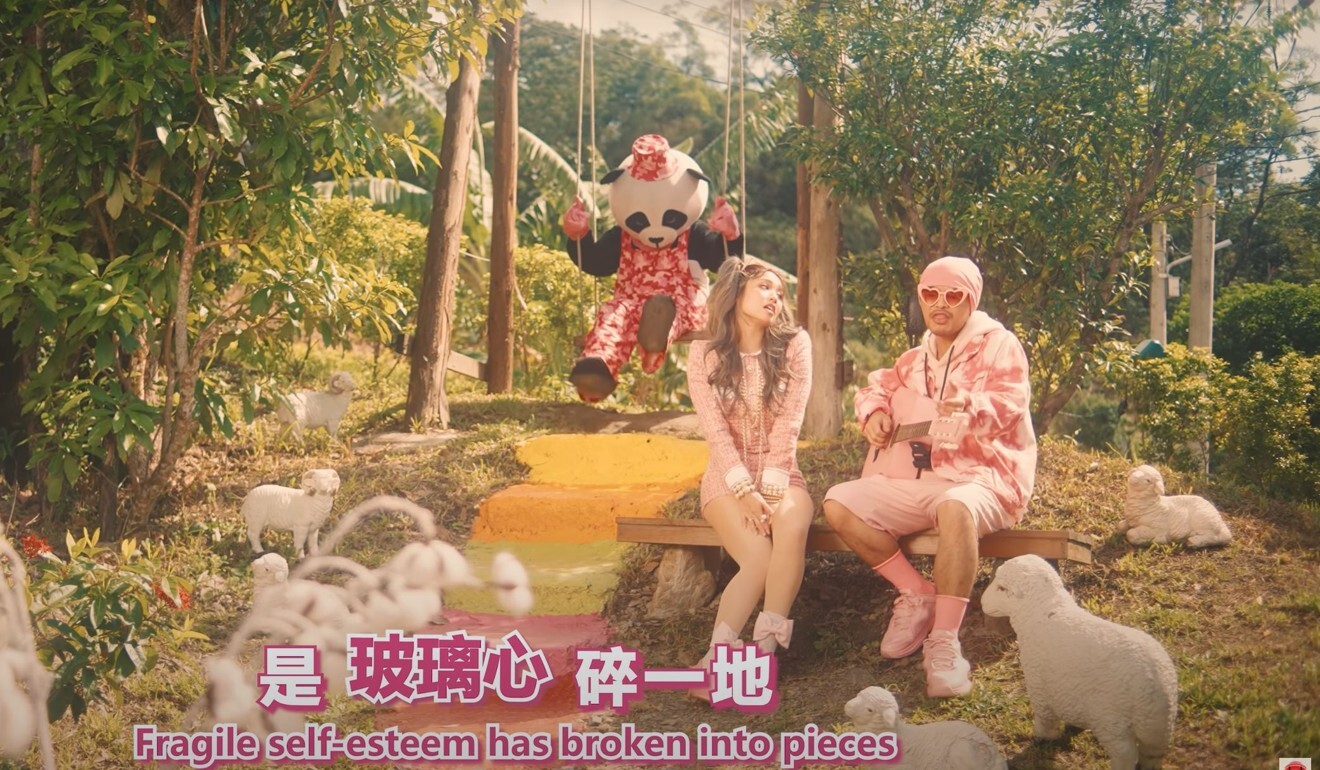 The video features baskets of cotton, in reference to allegations of forced labour in China's
Xinjiang
province, and teddy bears resembling Winnie the Pooh – a nod to the cartoon character that has
long drawn comparisons
to Chinese President
Xi Jinping
.
Within days of the video's release, the singers' accounts on Chinese social media were blocked and their songs removed from the country's online streaming platforms.
Political satire is banned in China, alongside more than 100 categories of content ranging from separatism and sex to slander, especially on short video apps such as Douyin – the Chinese version of
TikTok
– and Kuaishou.
Beijing has made it clear that online content should not "ridicule, satirise, oppose, defame the socialist model, theory, system, and culture with Chinese characteristics, and the country's major principles and policies".
China's nationalistic Global Times tabloid described the song as "malicious" and said, without a hint of irony, that it had "insulted the Chinese people".
Yet it is unclear how banning the video will help create "a credible, lovable and respectable image of China", which former vice-foreign minister Fu Ying said was important in "creating a favourable external public opinion environment for China's reform, development and stability" in an article published by
Communist Party
mouthpiece
People's Daily
a day before the song's release.
Xi himself first put forward the idea of projecting such an image in June, amid deteriorating relations with key global powers as China faced criticism over human rights abuses against its ethnic Uygur Muslim minority and the crackdown on Hong Kong's anti-government protesters, among other issues.
On the contrary, the ban has the effect of making Beijing seem prickly and heavy-handed.
After all, no names were mentioned in the video – which is as entertaining as it is satirical – and while the messages conveyed are not exactly flattering, they have little bearing on China's interests.
The duet should simply be viewed as entertainment, laughed off and met with humour – or if needs be shrugged off and ignored. It is not necessary for Beijing to react to every perceived slight.
It could even be argued that the ban has served to increase the video's popularity and driven up views, which stood at more than 19 million and counting at the time of writing.
It is also likely to have the effect of encouraging other regional entertainers – especially those who are unafraid of angering China or losing market share in the country – to undertake similar efforts.