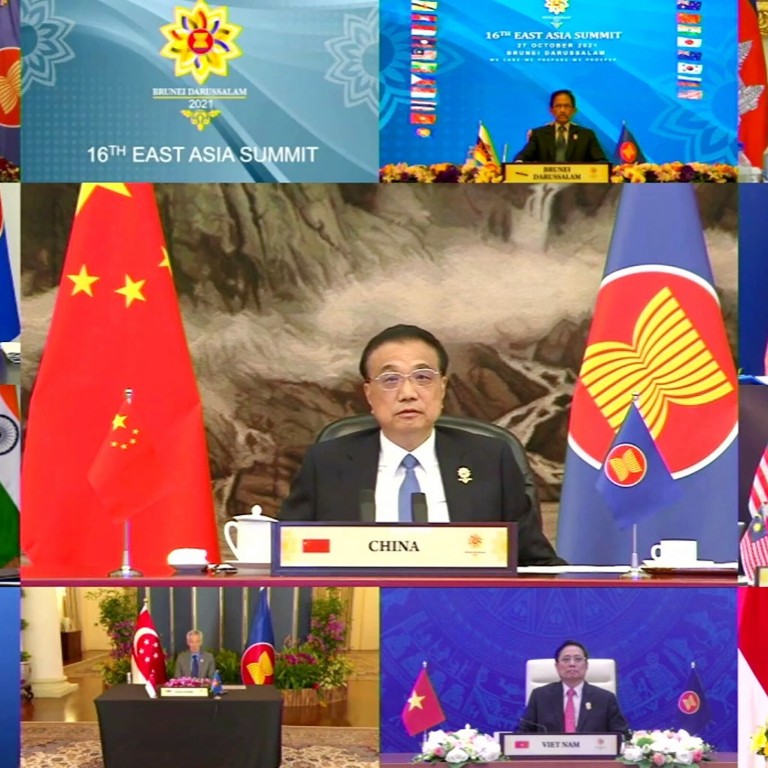 China's sudden renewed interest in Asean may be more about Aukus than economics
After a decision to upgrade ties to a 'Comprehensive Strategic Partnership', China's President Xi Jinping is to meet Asean leaders in November
Southeast Asia has become key to Beijing's growing regional economic ambitions and security concerns
A phoenix from the ashes
Several decades ago, East Asia became the epicentre of superpower rivalry during the Cold War. Following a stalemate war in Northeast Asia's Korean peninsula, in the early 1950s, military and ideological rivalry shifted to the Indochina peninsula and broader Southeast Asia in the 1960s.
In the midst of debilitating turmoil, the Association of Southeast Asian Nations (
Asean
) was founded in 1967.
Notably, during the 1970s, several Western countries, including
Australia
, the
United States
and
Japan
, became Asean dialogue partners. The relationship typically enabled regular economic, foreign policy and other ministerial-level engagements between Asean and these countries.
Asean has over the last 30 years transformed itself into a regional bloc with 2020 GDP exceeding US$3 trillion, making it the world's fifth largest economy behind the US,
China
, the
European Union
(EU) and Japan. As such, Asean has gained rapid recognition as a global economic and political powerhouse.
Asean's rising status has been accompanied by increasing interaction with China following its first official dealings with the bloc in 1991. China subsequently became a dialogue partner in 1996. In 2010, a free-trade agreement was concluded involving the six non-Indochina states. This was upgraded in 2015 to include all 10 countries, further elevating Asean's status as a region open to
trade
and economic partnerships.
This status was underlined when the bloc become the first international grouping the
United Kingdom
joined as a dialogue partner after its departure from the EU.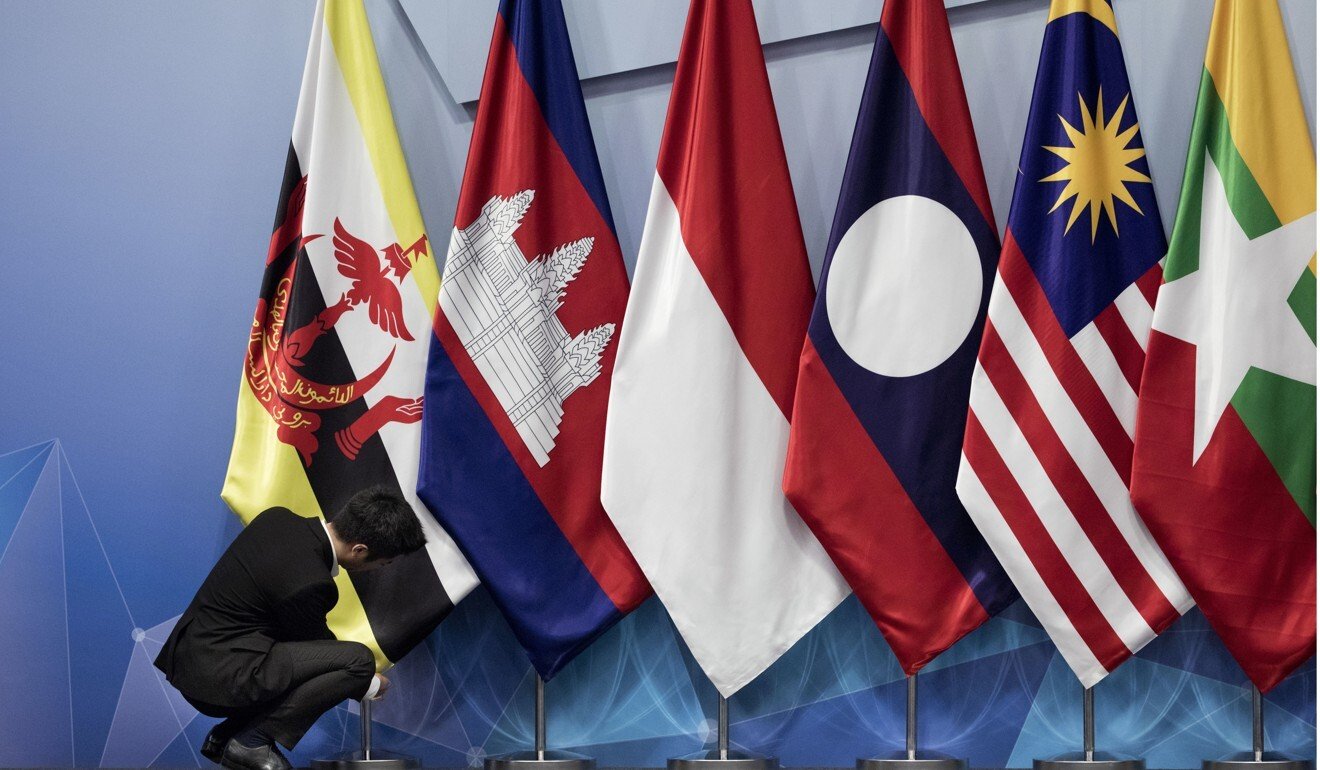 China's renewed focus on Asean
Chinese President
Xi Jinping
has become no less attentive in elevating Asean's importance towards advancing Beijing's international foreign and economic policy interests.
According to reports in late October, Xi has offered to meet Asean leaders at a special summit in November for the purposes of commemorating 30 years of dialogue relations.
If the event is held in Southeast Asia, it will be the first time in over 21 months that China's leader will have left the country. Xi has otherwise elected to engage in video-calls for recent major global gatherings including Glasgow's COP26 and Rome's G20. However, full details of where and how the event will be arranged are yet to emerge.
Prior to the special summit's announcement, during the 24th Asean-China meeting held via videoconference at the end of October, Asean acceded to China's recent proposal for upgrading relations from their 2003-launched Strategic Partnership into a Comprehensive Strategic Partnership (CSP).
Such a move would signal increased cooperation in a range of sectors, including greater priority in foreign affairs, security and defence, and economic policymaking.
The economic imperative of a CSP with Asean is self-evident. Asean became China's largest trading partner with record breaking bilateral flows in 2020. This year's bilateral trade is on track to be even greater with Asean's exports to China rising by 33 per cent on the previous year, during the first nine months. Over the same period, Asean's imports from China have gained by 29 per cent.
China's direct investment into Asean is also ballooning, from nimble Chinese textile and toy manufacturers relocating out of southern China into
Vietnam
, to investments by Chinese technology companies in funding some of Southeast Asia's tech unicorns. According to China's Foreign Ministry, direct investments into the region reached over US$14 billion in 2020, up by more than 52 per cent over the previous year.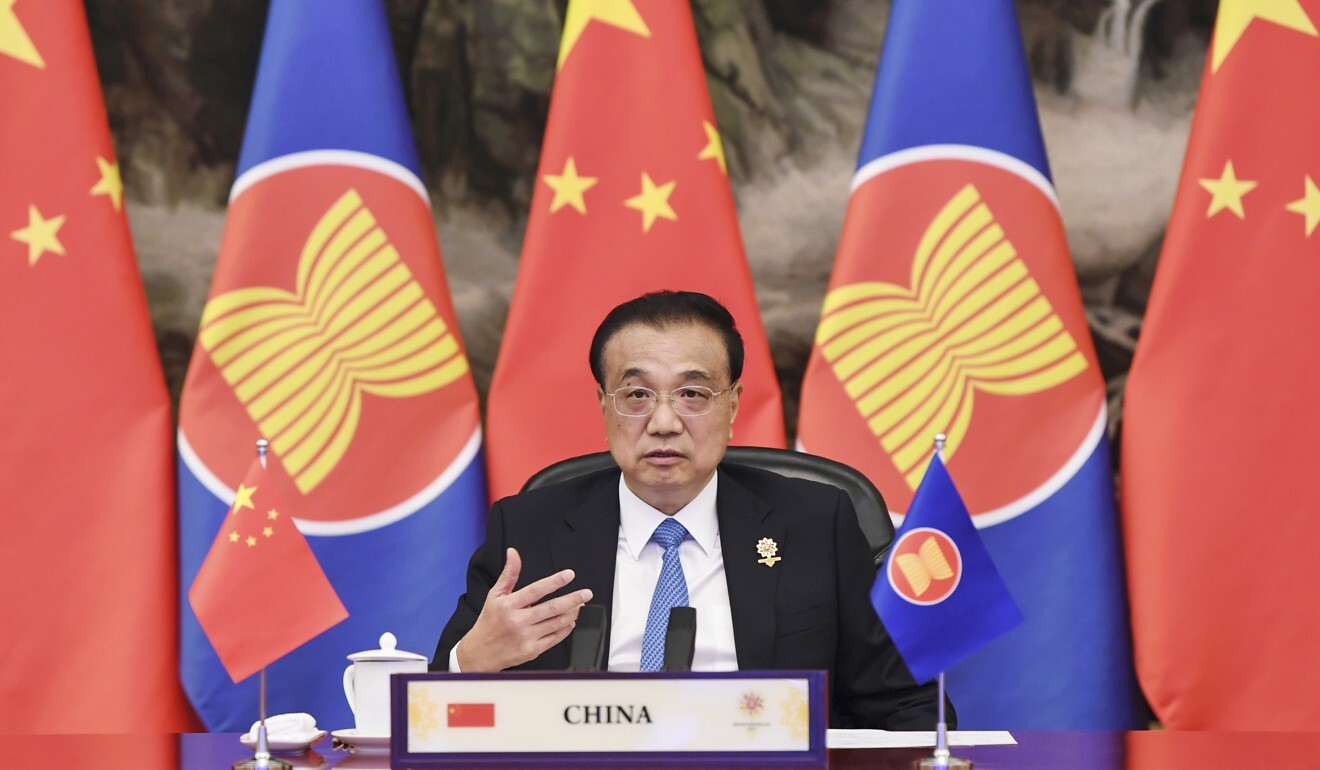 These figures probably understate the true extent of China's multibillion-dollar investments into the region's infrastructure and energy projects, where funds are typically routed through
Singapore
, or
Hong Kong
, as offshore administrative and holding company centres for large Chinese state-owned entities operating throughout the region.
At the same time, China's Commerce Ministry reported direct investment from Asean was up 31 per cent year-on-year, from January to September 2021, well above the average gain of 19 per cent from all overseas sources.
However, the sudden renewed impetus by China in its efforts to boost Asean-centrality, through launching a CSP amid celebrations of their 30 year dialogue relations, may have more to do with Beijing's, and indeed Asean's, mutual concerns over recent regional geostrategic developments.
These concerns arose from an out-of-the-blue announcement regarding the
Aukus agreement,
involving the US and UK supplying nuclear-powered submarines to Australia, even though the pact should be seen in the context of increasing regional tensions centring on
US-China relations
.
Despite reassurances from each of these parties that no arms race will ensue and the pact not being a breach of the nuclear non-proliferation treaty, memories of the Cold War amid an ongoing drift toward regional militarisation have clearly stirred up uncomfortable memories across the region.
China has openly lambasted the Aukus agreement as threatening regional insecurity, which may lead to an arms race, and certain Southeast Asian countries, particularly
Indonesia
and
Malaysia
, have voiced considerable opposition to it.
Yet other Southeast Asian governments have cautiously welcomed the development, including Singapore,
Thailand
and the
Philippines
. This is perhaps not surprising given the city state's long-standing engagements in various regional security initiatives with Aukus countries, while the latter two maintain formal military alliances with the US, even though each one also has strong and constructive relations with China.
Given this dichotomy of approaches by individual Southeast Asian governments, it comes as no surprise that China may be minded to more closely coordinate its future regional foreign affairs interests through Asean, as a regional body. This is despite its notoriously slow consensus-based decision-making, but which may well also project more clout in that context.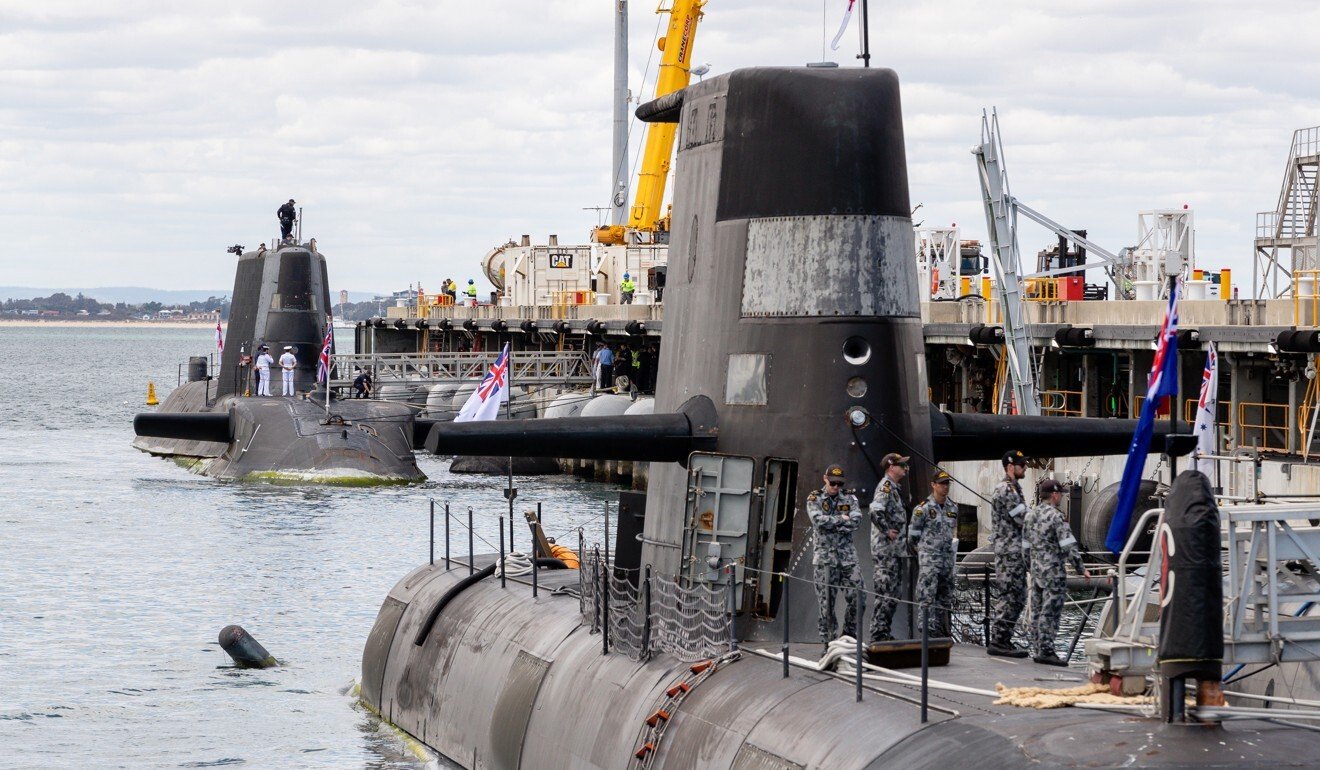 China's multilateralism
Most Asean member states, other than Singapore and Brunei, have maintained CSPs with China for years. Even so, China's promotion of a CSP with Asean represents a distinct shift in favour of Beijing's desire for closer ties with influential regional institutions, rather than exclusively developing ties with individual countries.
In some respects, Asean is one of the few major regional bodies around the world not to have formalised a CSP with China. This was largely attributable to its varied reception from different member states with Singapore and Malaysia being supportive, but others proposing that it be linked to a finalisation of the long-negotiated Code of Conduct for the
South China Sea
.
A CSP with China is not necessarily a prescription for living together happily ever after. In spite of the 2013 CSP between China and the EU, the relationship has recently spiralled into acrimony along with sanctions and countersanctions. As for China's 2015 CSP with the UK heralding a "Golden Era" of relations, the less said, the better.
In the end, to consolidate close ties with Asean, Beijing may have decided that it's important to look beyond a CSP and to refocus on what Asean is itself offering. In part, this comes down to underlining the importance of engaging with Asean as one of its dialogue partners, which explains why Xi could be going out of his way to commemorate this with a special summit in November.
Bob Savic is a co-author of 'The Re-Emergence of China – The New Global Era'