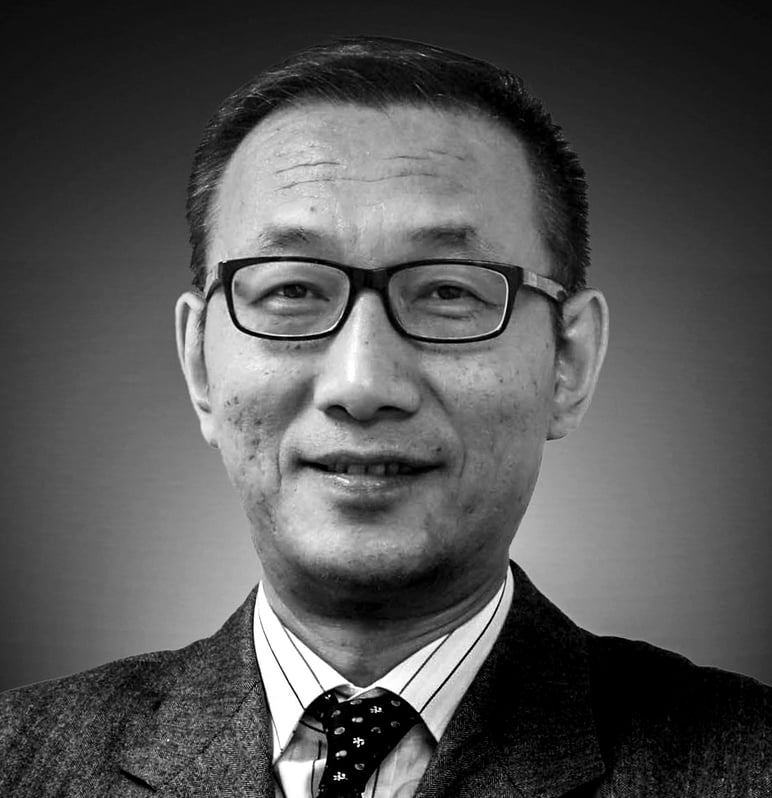 SCMP Columnist
China Briefing
by Wang Xiangwei
China Briefing
by Wang Xiangwei
What's behind China's crackdown on the political rumour mill?
Beneath the pledges of loyalty and unity, rumours are flying of disagreements among the top leadership on how to deal with an economy ravaged by zero-Covid
Speculation of a schism ran so rife that the party has banned retired officials from gossiping about politics – but will it be enough to silence the whispers?
Are China's top leaders split over how to respond to a sharp economic slowdown that's been exacerbated by Covid-19 lockdowns and the fallout from the war in Ukraine?
Since late April, rumours have been swirling about a crack appearing in the seemingly impregnable facade of unity the Chinese leadership has so assiduously maintained. The table talk seems to dwell, in particular, on whether President
Xi Jinping
and Premier
Li Keqiang
see eye to eye on the economy's overall direction and how to promote growth.
That isn't to say such disagreements are being had out in the open. On the contrary, the official propaganda apparatus is in full swing, hailing Xi's speeches and achievements daily on all manner of subjects – a selection from the past week included the youth, family virtues and human rights – as officials at all levels now begin every speech with a pledge of loyalty to the party leadership, with Xi at its "core".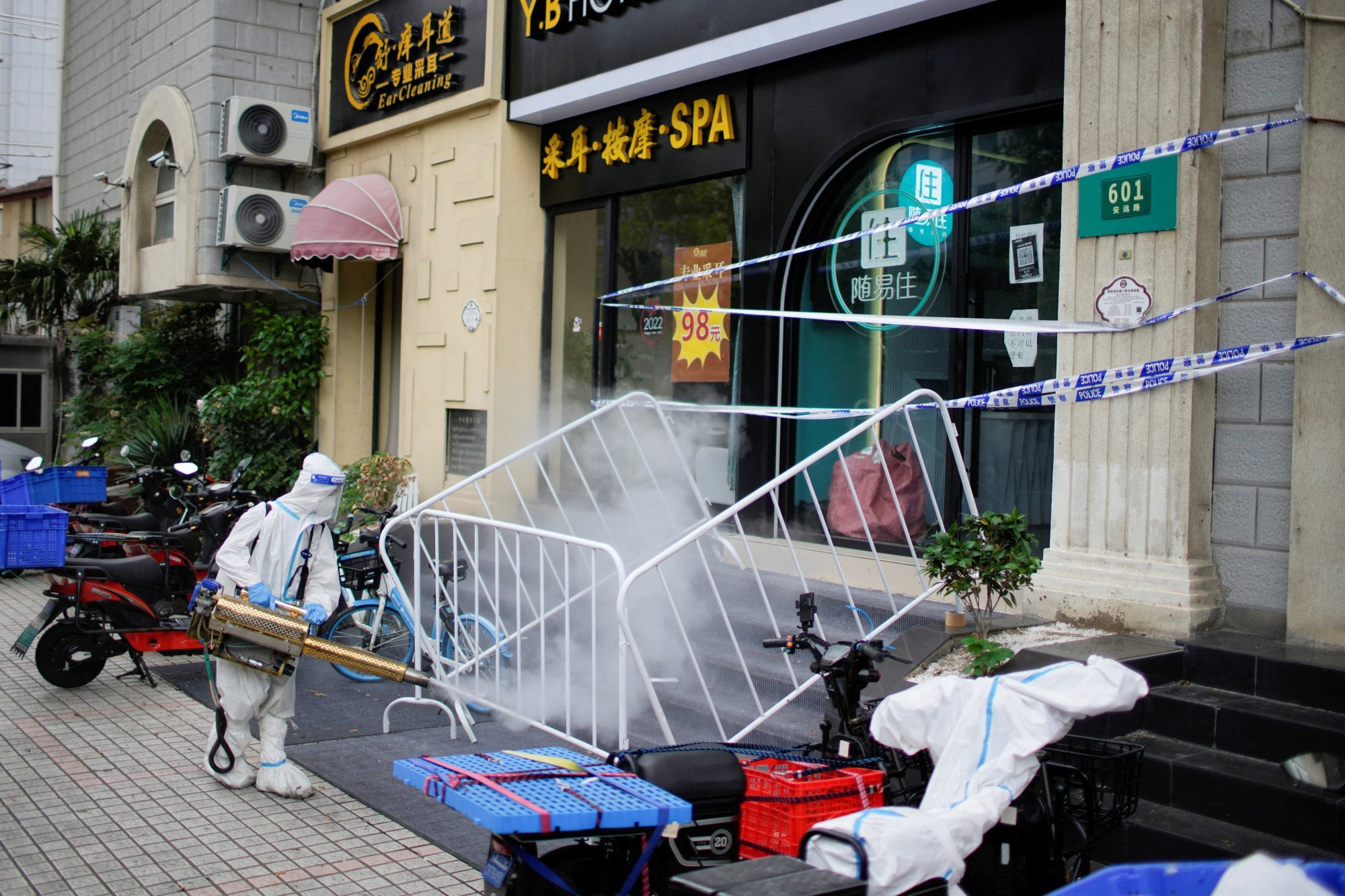 But beneath the pledges of loyalty and unity, the rumour mill is abuzz with attempts to decipher nuanced messages and read between the lines of the Chinese leadership's public remarks. Given the party's secretive and opaque nature, some have even resorted to making inferences from how many times certain leaders' names appear in state media, or the number of column inches devoted to them.
Over the past few weeks, for instance, official reports have made little mention of the economic hardships caused by China's zero-Covid policy, focusing instead on Xi's urging of officials to stick with the virus suppression strategy as they promote Mao Zedong-style ideology and loyalty.
Li, meanwhile, has consistently sounded grim warnings about the economy while chairing State Council meetings and in talks with provincial officials – noting since April that downward economic pressures have been greater than expected and calling for more efforts to preserve jobs and help small businesses.
Moreover, some analysts have speculated that it was Li who served as the driving force behind Beijing's recent moves to ease regulatory actions against technology companies and property developers.
A six-month-old speech
As the rumours intensified, it raised more than a few eyebrows when a speech Xi gave six months ago was splashed across the front pages of state media on May 16.
The speech, delivered at the annual central economic work conference on December 8, included detailed explanations on a number of key issues that have been vexing investors and businessmen both at home and abroad.
On his signature "common prosperity" drive, Xi stressed the need to put jobs first in the pursuit of economic growth, saying the government intended to "make a bigger and better cake" before dividing it – a reference to the so-called cake theory of economic development and wealth redistribution that is common in China's latter-day political discourse.
Affirming the role of private capital, Xi voiced his support for entrepreneurs and the private sector's "healthy" development, but also warned against "unchecked growth of capital in pursuit of exorbitant profits".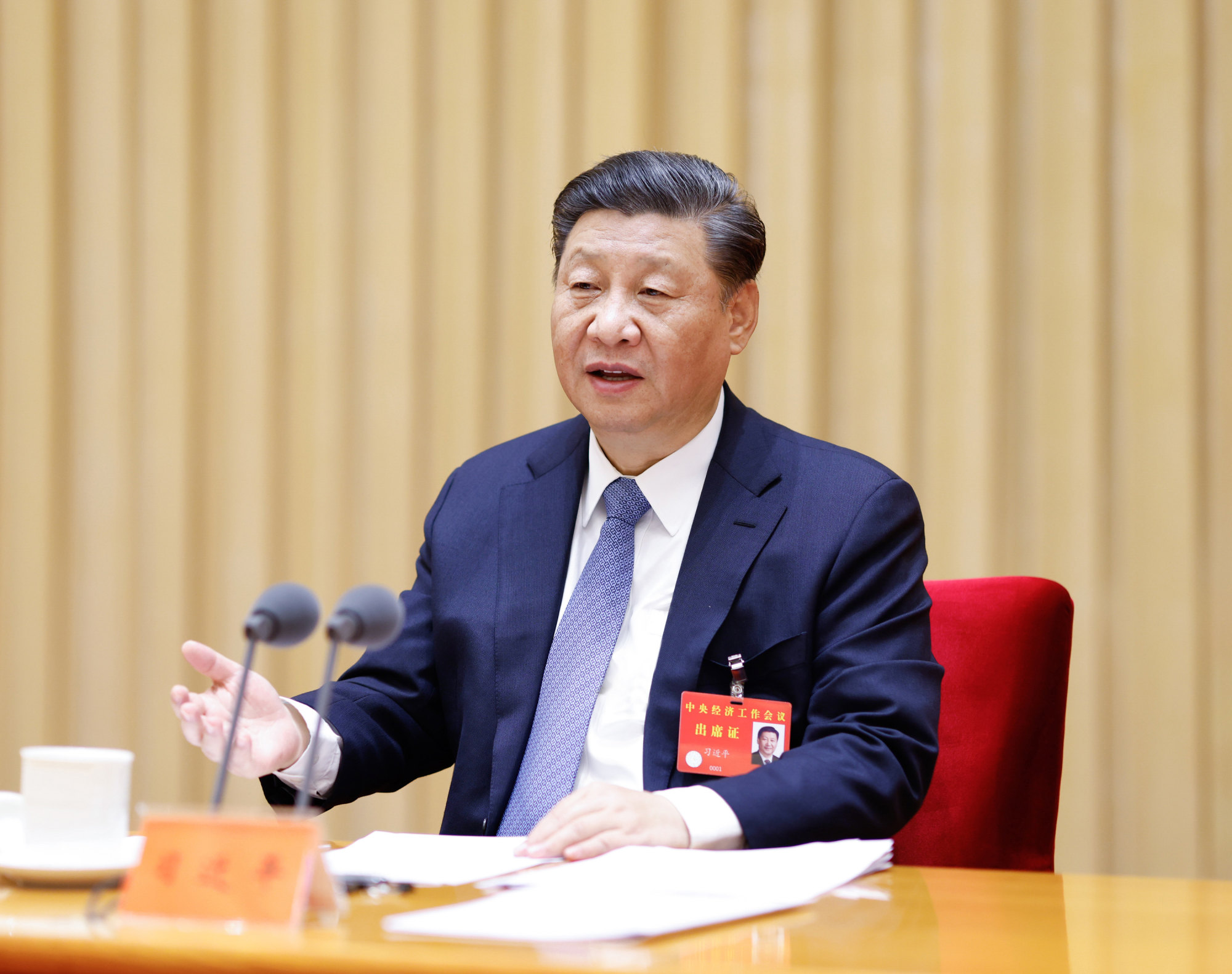 Overall, his speech came across as positive, pro-business, and pro-growth.
But why was it published six months after it was delivered? Among other reasons, the decision is apparently aimed at showing that Xi is in charge of setting the economic agenda amid rumours of policy disagreements.
Indeed, by December China's leaders had already decided in principle to ease the regulatory crackdown of the past two years – carried out under the slogan of "common prosperity" – that targeted a wide range of private businesses, from big tech giants to property developers and private education companies. Unfortunately, they failed to translate that decision into action until recently.
Pandemic uncertainties
The publication of Xi's six-month-old speech will do little to prevent the rumour mill from churning.
Politically, China is entering into the last stretch of its most sensitive political cycle, with the party set to hold its 20th congress some time in the autumn when Xi will seek a third term as party chief.
Breaking the norms and securing another five-year term may prove to be plain sailing for Xi. But widespread grievances within the party about the devastating impact on the economy of maintaining zero-Covid, among other challenges, have led to intense speculation that he may not play the predominant role – as had been expected – in deciding the new leadership line-up to be unveiled at the congress.
Li Qiang, for instance, had long been tipped to become a member of the next Politburo Standing Committee. But the Shanghai party secretary, and close ally of Xi, has since caught flak for his handling of the city's Omicron-fuelled outbreak – his prospects of promotion dimmed by a prolonged lockdown that caused widespread frustration and anger.
If history is any guide, the new leadership's make-up will be discussed and finalised sometime in August during informal meetings between Xi and other current and retired leaders at the seaside resort of Beidaihe. But given the uncertainties caused by the pandemic, it remains unclear if those meetings will go ahead as planned. If officials are hesitant to make the trip, an alternative venue may have to be found.
And all the while, the rumour mill has kept on churning.
So on May 15, the party leadership took the unusual step of releasing a set of guidelines that explicitly banned retired officials from gossiping about political developments – including leadership changes – in the run up to the congress.
Talking politics is traditionally a favourite pastime of retired cadres and party members without the constraints of official duties.
But they are now banned, on pain of punishment, from "discussing [the party's] policies and decisions in an irresponsible manner and spreading negative political comments", according to the guidelines, and have been told to "resolutely resist and oppose all kinds of wrong thinking".
It's too early to say if the threat will work. But, perversely, it does show that the rumour mill was running a tad too briskly for the leadership's taste.
Wang Xiangwei is a former editor-in-chief of the South China Morning Post. He is now based in Beijing as editorial adviser to the paper.