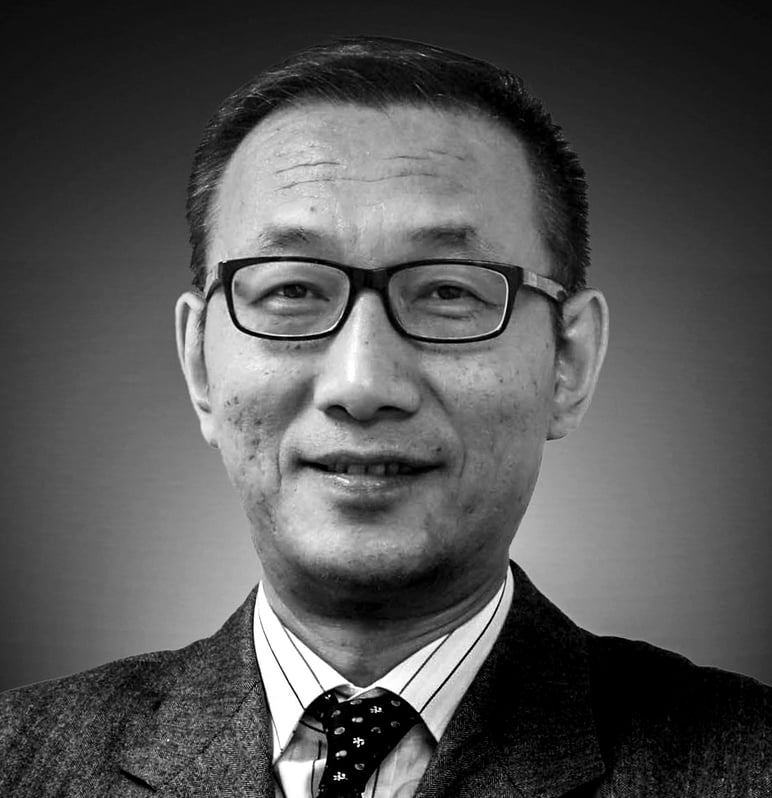 SCMP Columnist
China Briefing
by Wang Xiangwei
China Briefing
by Wang Xiangwei
Biden's Taiwan defence 'gaffes' could put China-US ties on a slippery slope
The US president's repeated remarks on Taiwan only serve to raise suspicions that Washington is moving towards scrapping its policy of 'strategic ambiguity'
It's hard to overstate the implications of his so-called blunders. He should know better than goading China into a military confrontation neither side wants
Was it just another gaffe, or dangerously close to a casus belli? US President Joe Biden's
latest remarks
on Taiwan have stirred a mix of reactions in capitals around the world.
In a press conference with Prime Minister Fumio Kishida on Monday during a visit to Japan, Biden declared that he would be prepared to use military force to defend the island if mainland China invaded – a move that would go beyond America's involvement in Ukraine and suggested a shift from its long-standing policy of "strategic ambiguity".
Beijing responded swiftly, condemning the US for trying to contain China and accusing Washington of playing with fire, saying it would get burned. On Wednesday, People's Liberation Army combat drills conducted in the waters and airspace around Taiwan
were announced
. "These are necessary actions taken targeting the collusion between Taiwan and the United States," a PLA spokesman said.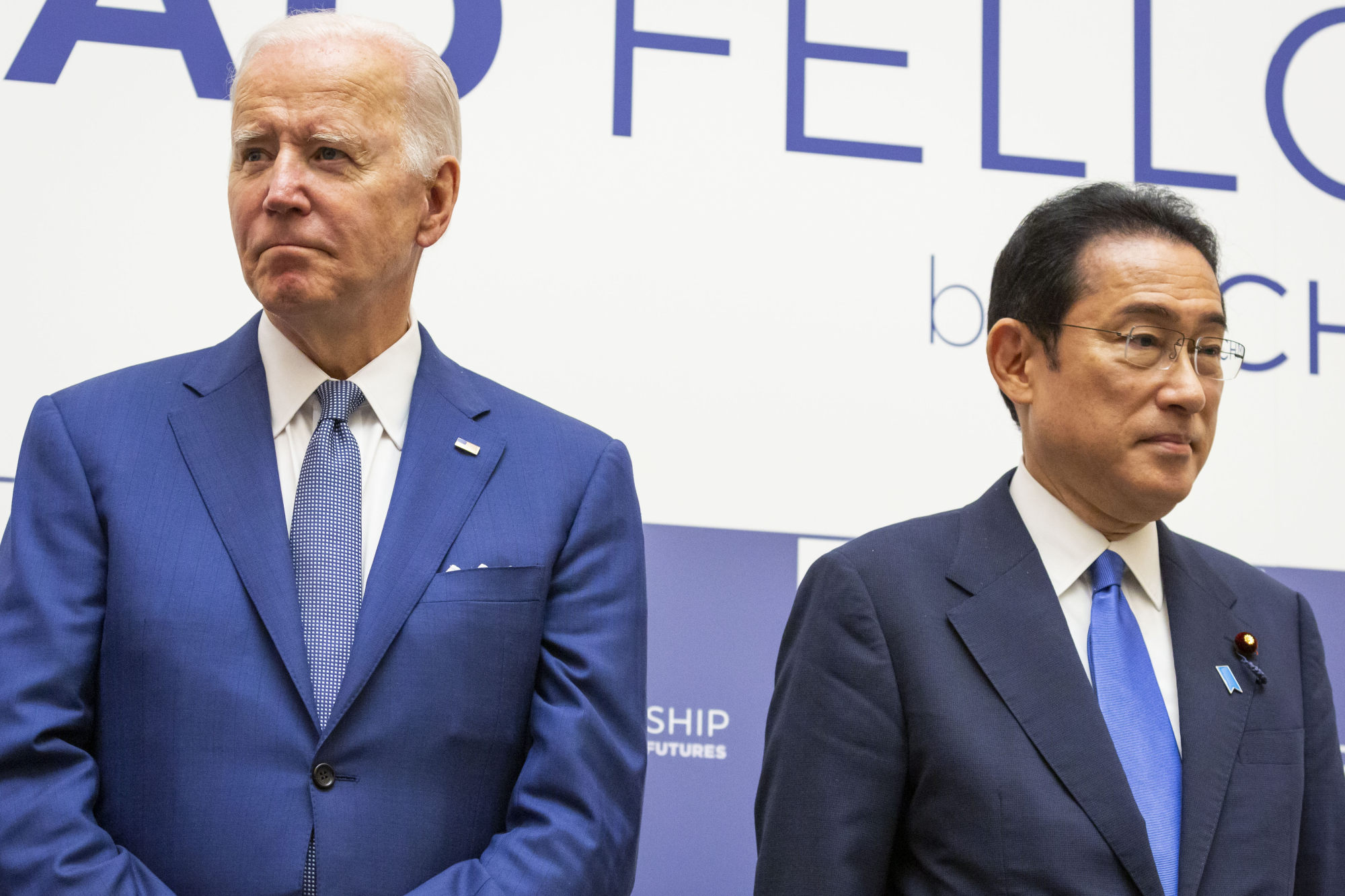 The White House promptly walked back Biden's comments, insisting that its policy on Taiwan had not changed and indicating that the 79-year-old had misspoke again. But calling this another of Biden's trademark gaffes is a disingenuous excuse.
Biden made similar public remarks in the United States on at least two occasions last year that the White House had to swiftly retract.
To misspeak once on probably the most important issue underpinning the China-US relationship can be construed as unintentional, but doing so at least three times in 12 months sounds a lot more like a deliberate move than a blunder.
Following that reasoning, it is hard to overstate the implications of Biden's latest pledge to defend Taiwan, which was made standing at Kishida's side on an Asia visit aimed at rallying US allies to counter China.
Sending such a blunt warning to Beijing that it risks direct military confrontation with the US if it invades Taiwan could backfire, big time.
'Strategic ambiguity'
Judging by international media reports, Biden's remarks delighted the Taiwanese authorities – and the China hawks in Washington – but caused confusion in the Asia-Pacific region, where many countries are wary of escalating tensions between the world's two largest economies.
More than anything, his repeated pledges risk moving the Taiwan issue to the forefront of an already tense China-US relationship, which is likely to put both countries on a dangerous slippery slope.
From the Chinese perspective, the one-China principle is the foundation on which bilateral ties are anchored. The US recognises there is one China, of which Taiwan is a part, and Beijing as the sole legitimate Chinese government.
But Washington also follows the 1979 Taiwan Relations Act, which commits the US to providing weapons and other support for the island if Beijing invades. What else it might do was left deliberately vague – resulting in the policy of strategic ambiguity that has served both the US and China well.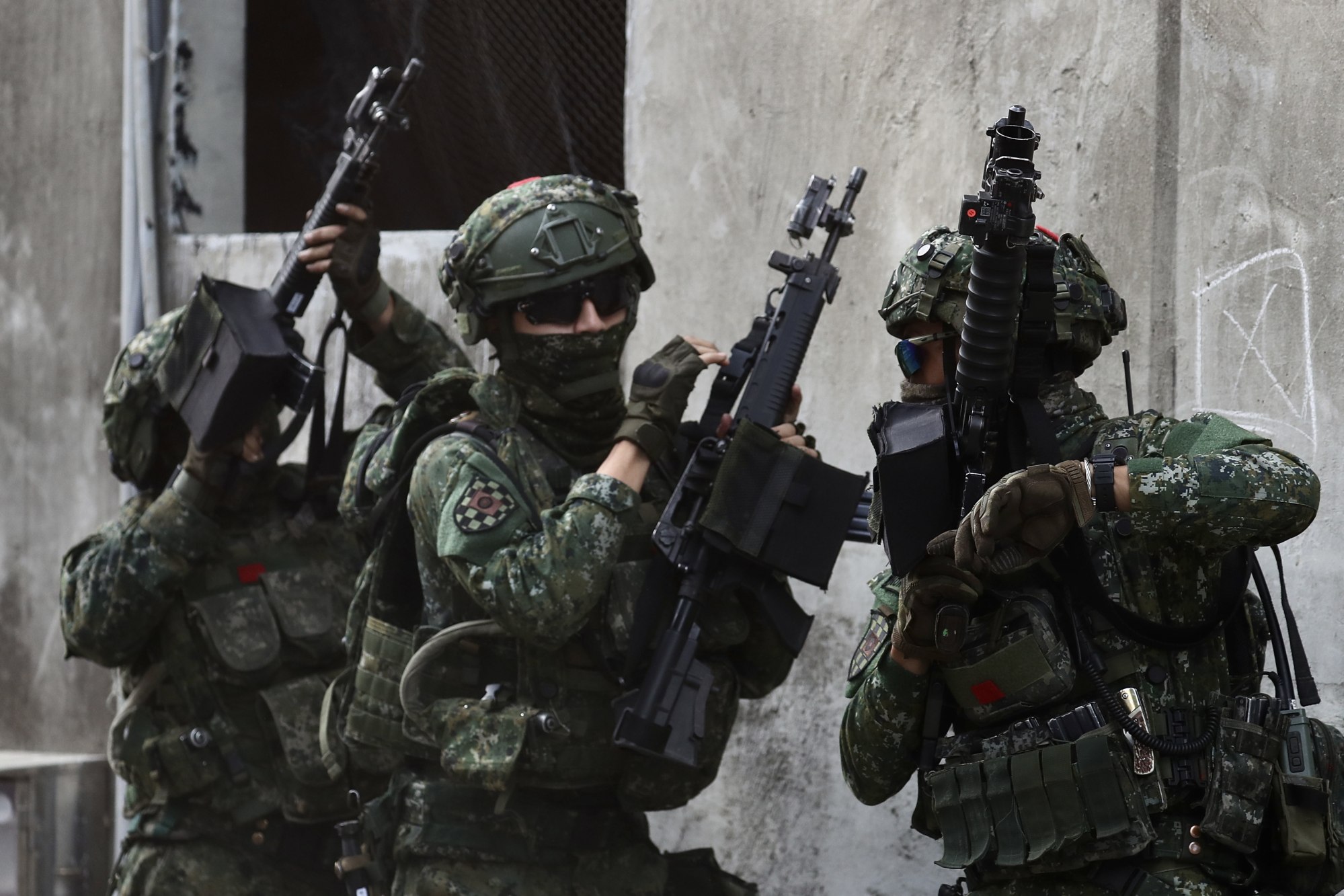 Among Washington's policy wonks, however, there have been rising calls in recent years for the US to scrap this policy and instead state clearly that it would intervene militarily to defend Taiwan in the event of an invasion – the argument being that the might of the US military will deter China.
These calls have come amid rising concerns over Beijing's assertive stance on territorial issues such as Taiwan and the South China Sea.
But such arguments serve no purpose other than inflaming tensions. Beijing has already accused Washington of hollowing out the one-China principle by increasing official exchanges and military interactions with Taiwan, which the US tried to avoid in the past, on top of selling arms to the self-ruled island.
Given the deepening mistrust between China and the US, Biden's latest remarks on Taiwan will surely enhance suspicions in Beijing that Washington is moving towards scrapping its strategic ambiguity policy.
If that is indeed the route Biden intends to pursue, bilateral ties will be plunged into even more volatile, uncharted waters. What would stop the US then from encouraging Taiwan to formally declare independence, or publicly encouraging a two-China arrangement? Incendiary acts such as these would risk triggering all-out war.
Moreover, is the US actually ready and willing to commit its troops to fight China? Washington has so far stopped short of putting boots on the ground in Ukraine – either its own or Nato's – for fear of starting World War III. Surely the same logic applies to China, with its increasingly powerful military and nuclear capacities?
Any confrontation with China would see the US having to rely on its military bases in Japan and South Korea because of geographic distance. Beijing may in turn consider the use of these bases an act of war in itself, prompting retaliations against the host countries.
This could then lead to a wider war and devastating consequences for everyone – a truly scary scenario even to contemplate.
False equivalences
It is worth noting that Biden's latest defence pledge is part of US efforts to dial up tensions over Taiwan in the context of Russia's invasion of Ukraine.
Intense discussions in international media seem to give the false impression that mainland China's troops are poised to invade Taiwan at any moment, or at the very least in the next few years.
But there have been no signs whatsoever from Beijing that this is the case, not least because launching an invasion of such magnitude would necessitate not only years of secretive military build-up but also very public efforts to prepare the population for war.
China has never publicly set a timetable for Taiwan's reunification with the mainland, though some international analysts made inferences from President Xi Jinping's grand vision,
laid out in 2017
, for China to become a leading world power by 2035.
Given his personal ambitions, these analysts deduced that Xi's
Chinese dream
must also include reunification with Taiwan, through peaceful means or military force.
But common sense dictates that for Beijing to reach its 2035 target, it needs a stable international environment for its economy to develop. Any premature move on Taiwan, and the subsequent international fallout, could set back China's developments for years, if not decades.
Beijing's leaders have a much deeper sense of historic perspective when it comes to Taiwan, and more stamina than the outside world credits them with to maintain strategic patience.
However, China should guard against being goaded into a military confrontation with the US when its economic development is at a critical stage – a view that's shared by many Chinese observers.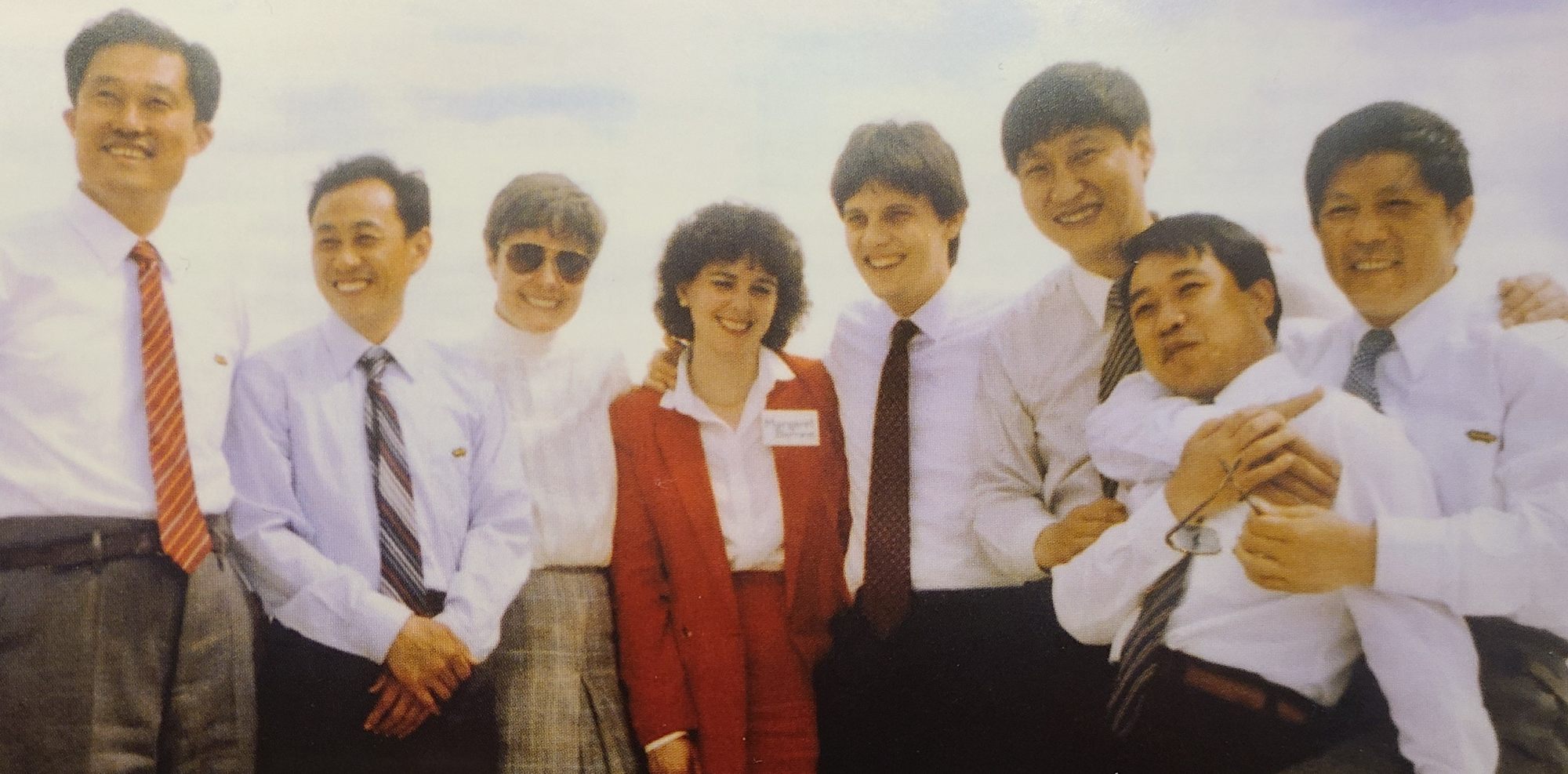 To better understand China's intentions towards Taiwan, it's enlightening to look at what led the evening news on national television on May 24 – the day after Biden's latest Taiwan defence pledge – a story about a letter Xi wrote in reply to an American friend from the state of Iowa.
Sarah Lande first met Xi in 1985 when he was but a county-level party secretary. He visited her home in the city of Muscatine, which he returned to as her guest in 2012 when he was vice-president.
In his letter, Xi said that the Chinese and Americans are both great peoples, adding that their friendship is not only a valuable asset, but also an important foundation for the development of bilateral relations.
China's angry response to Biden's latest pledge on Taiwan did not even warrant a mention that night on Chinese state television's premier evening news programme – widely considered the most important platform to keep track of Chinese leaders' movements and understand their policy intentions. It is also Xi's favourite.