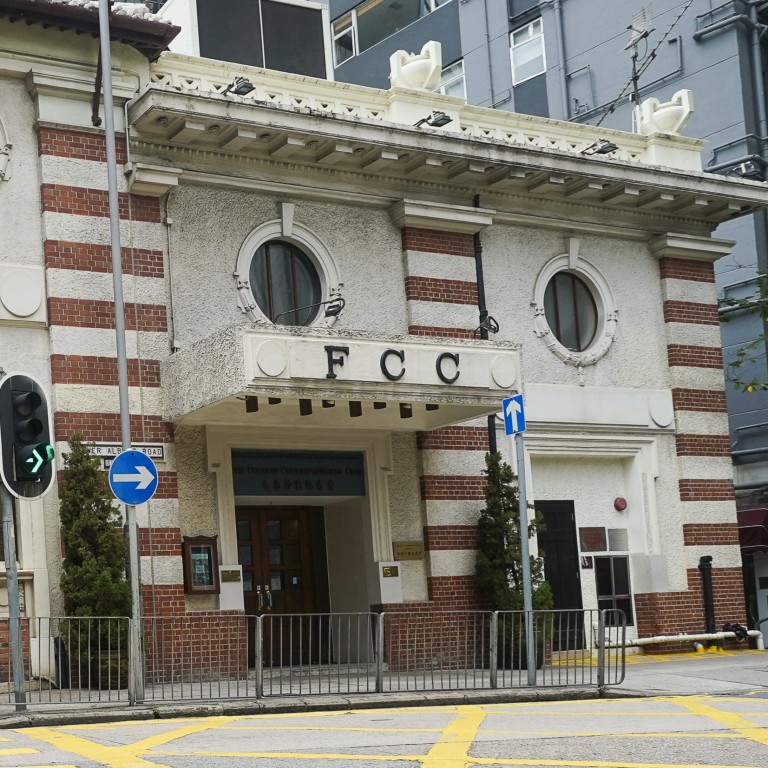 The legends of Hong Kong's Foreign Correspondents' Club
The FCC, which has made Hong Kong its home since 1949 as a canary in China's coal mine, has been criticised for both malign opposition and craven surrender to Chinese authority here
For a city which aspires to continue to be an international financial centre, the FCC's demise would seem to be an act of self-harm that no authority should knowingly commit
At the end of the great spy novelist John Le Carre's Hong Kong story The Honourable Schoolboy, a legendary 1970s character at the Foreign Correspondents' Club has a furious argument over "a silly point of club protocol" – the process of paying bills with chits.
"You won't stop the wheel, not together, not divided, you snivelling a***-licking novices!" he tells them as he storms out.
The debate on Monday night at the FCC's annual general meeting was over a more fundamental matter: How to maintain a seven-decade tradition of advocating for press freedom at a time when authorities are bringing sedition charges against journalists in Hong Kong.
Like the city that has been its home since 1949, it has been a difficult few years for the FCC.
The coronavirus pandemic and the Hong Kong protests have crushed many less and more renowned of the fragrant harbour's establishments, but in this chapter of history, the club has made it into the news itself, most recently with international headlines accusing it of self-censorship by
cancelling
(and then giving away) the Human Rights Press Awards it had founded and run for 26 years with the Hong Kong Journalists Association (HKJA) and Amnesty International.
Even in tamer times, members have found reasons to disagree, sometimes disagreeably, and in our post-truth, postmodern world, willing but unreliable witnesses can be found for a multiverse of competing narratives. And cost-free platforms to broadcast them to the impressionable.
And so on Monday, "Hong Kong journalists' club passes motion to commit to press freedom, as over half of board abstains from vote", the online Hong Kong Free Press (HKFP) reported. No news, when you're the subject, is good news. The meeting went well and was cathartic for members who wanted to air their views, club president Keith Richburg told the HKFP.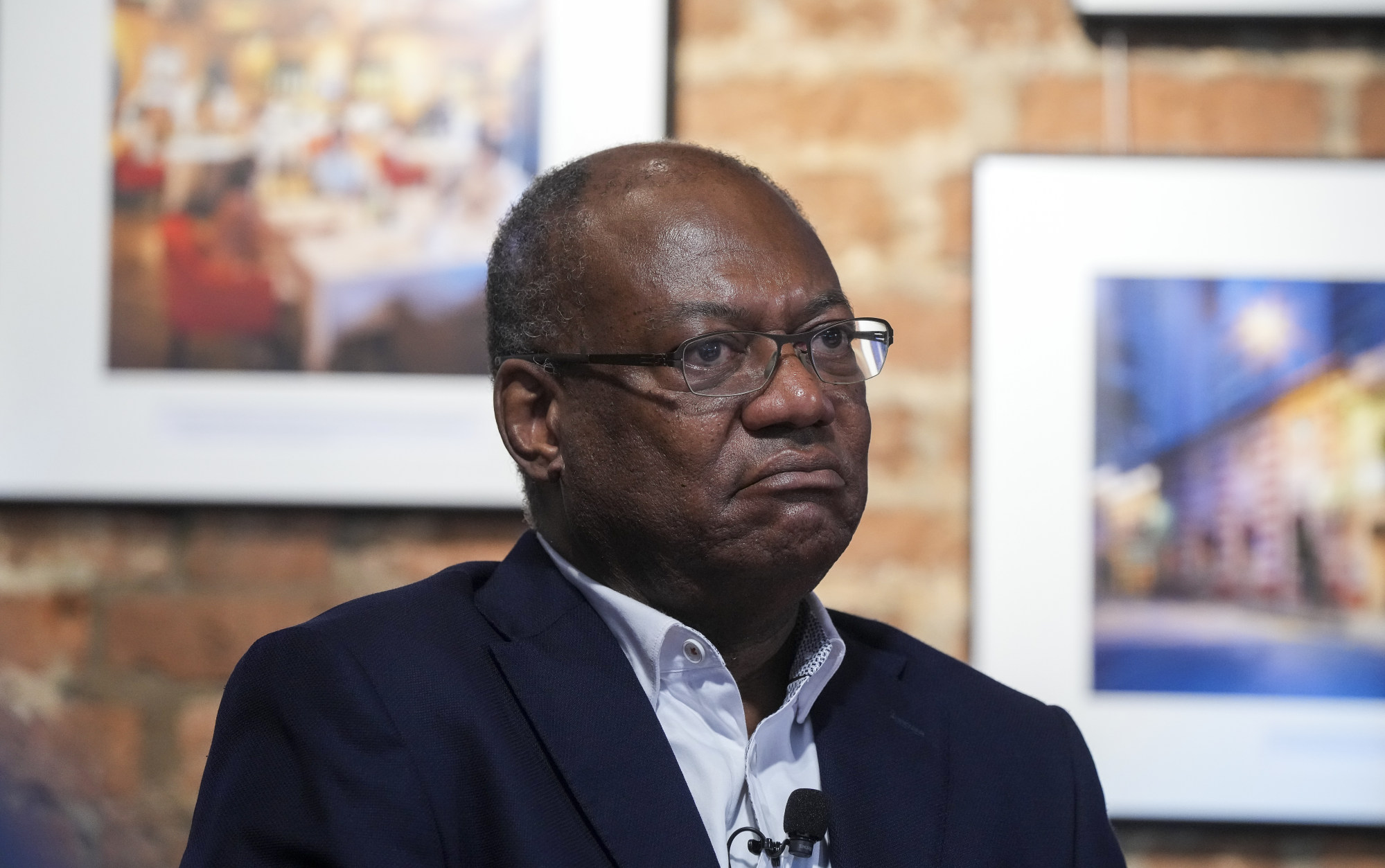 This story of the FCC and Hong Kong doesn't end here though. After becoming the subject of unflattering editorial cartoons for both malign opposition and craven surrender to Chinese authority here, the club continues to be a canary in the coal mine. Its lease on its iconic heritage Hong Kong government-owned premises
ends this year
. Borrowed place, borrowed time, as member Richard Hughes wrote of the city and its many faces.
Not only are its landlord's intentions even harder to discern than ever, the FCC's members are leaving in numbers not seen since Hong Kong's return to Chinese sovereignty in 1997. But why should any non-member care?
The death of Hong Kong has been chronicled since Britain returned the city to Chinese rule in 1997, but it continued to thrive as an international outpost in an internationalising China. And the FCC and
press freedom
with it, until globalisation frayed in the face of nationalisms and the end of history ended.
The aftermath of a big story is hard for the storytellers. The FCC, its walls adorned with pictures of the fall of Saigon, a movie about a Korean war correspondent and various people-power revolutions, has comforted and rejuvenated these journalists and fellow travellers for whom the journey was the destination.
I first walked into the club almost 19 years ago, and I joined on the spot. As a Malaysian coming from Singapore, a country not always known as a journalists' refuge, it was like finding an oasis in the desert. I met and drank with the photographer who took the iconic picture of the American helicopter lifting off a Vietnamese building. We celebrated the birthdays of the woman who broke the story of the German invasion of Poland. Nobel Prize-winning journalists and government leaders from around the world came to speak to us.
And we created an award to honour and celebrate the work of journalists reporting on human rights in Asia. Some of the early winning outlets, like the Far Eastern Economic Review and the International Herald Tribune no longer exist, closed by their American owners. Two of the winners for the 25th awards announced last year, have also shut down, after arrests for alleged "collusion with foreign forces" and asset freezes: Hong Kong's Apple Daily and Stand News.
In October, Amnesty
closed its Hong Kong office
, saying it had become effectively impossible for human rights organisations to work freely in the city without fear of serious government reprisals. The HKJA withdrew from the Human Rights Press Awards, and was still criticised, together with the FCC, in a full-page article in a China-backed newspaper in January for organising awards that it said "smeared" the Hong Kong police and Chinese government. This was before judges had been finalised for the awards, which the FCC decided to proceed with alone.
The city's press freedom plunged to a
148th rank
according to Reporters Without Borders, from 18th in 2002. Reporting in so-called authoritarian jurisdictions is different from doing so in one with well-understood guaranteed freedoms, as Hong Kong was before the
2020 National Security Law
. Organising journalism awards is different too, clearly.
For a city which aspires to continue to be an international financial centre, the FCC's demise would seem to be an act of self-harm that no authority should knowingly commit. And for a journalists' club to overwhelmingly vote to express its commitment to the press freedom that is a critical check and balance on international finance and other more important things like
human rights
should not be controversial.
We live, however, in interesting and controversial times whose history is still being told, and retold. Dispatches like this don't provide more than an appetiser. If you prefer to know the whole story, read Le Carre's The Honourable Schoolboy. And join us in the Foreign Correspondents' Club, Hong Kong.
Douglas Wong was FCC President from 2012-13 and a Human Rights Press Awards judge from 2012-21