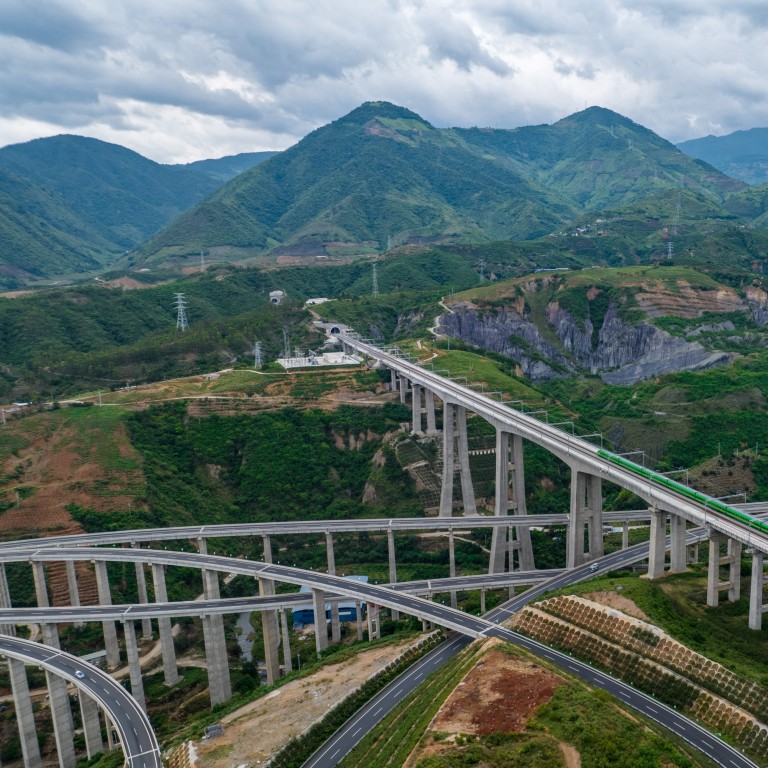 Opinion
Muhammad Zulfikar Rakhmat and Yeta Purnama
Muhammad Zulfikar Rakhmat and Yeta Purnama
How literature can boost Indonesia's role in China's Belt and Road Initiative
Literature has brought China and Indonesia closer since 1949 but quality, translation and promotional issues linger
In its Belt and Road Initiative, China committed to supporting and promoting the arts and culture of its partners
Literature
has been a unifier in China-Indonesia relations since 1949, but there is more to be done for the quality and publishing of literary works.
The unifying role of literature has intensified over the years, especially after China introduced its
Belt and Road Initiative
(BRI) in 2013. But cost and translation issues linger, as well as the lack of firm ties between Chinese and Indonesian publishers.
China
and
Indonesia
have stepped up cultural activities and collaboration especially since the introduction of the BRI, according to a 2021 research study from Indonesia's National Research and Innovation Agency (BRIN).
This was manifested in the partnership of Indonesia's State University of Surabaya and Universitas Sebelas Maret with Chinese universities to strengthen academic exchanges.
China's introduction of the BRI has also pushed the Chinese publishing industry to continue to expand the availability of books and deepen Chinese-Indonesia cultural ties.
Through the BRI, China has committed to supporting and promoting arts and culture of BRI partners, prompting scholars of Indonesian studies in China to translate two ancient Indonesian literary works – History of Melayu and Nagarakretagama.
China continued its cultural promotion efforts when it in 2020 submitted a draft of the Indonesian-Chinese classic translation project to the Indonesian government to translate and publish 50-100 classic books.
Literary roadblocks
But issues linger over the translation of Indonesian to Mandarin, as many Chinese editors do not understand Indonesian and have not found effective ways to promote these works. Chinese publishers are also unfamiliar with Indonesian immigrants in China.
Cost remains an issue. English-to-Chinese translations typically cost less in China than Indonesian-to-Chinese translations, so Chinese publishers prefer the English versions. Most publishers have introduced English-translated Indonesian literature because of a lack of high-quality Indonesian translators in China.
The Indonesian government meanwhile pays little attention to the translation and introduction of Indonesian literary works in China, and has little jurisdiction over this.
While scholars of Indonesian studies in China lack a close relationship with publishers, frequent exchanges among Chinese and Indonesian literary participants is needed to create a market enjoyed by the public.
A long-term, stable partnership between Chinese and Indonesian publishing institutions is also necessary to facilitate the entry of Indonesian publications into China.
Chinese academics could also take a greater role in introducing Indonesian literary works. For example, an Indonesian studies faculty at a university in China could create courses to train reliable translators.
Literature in China-Indonesia relations
Four groups of literary works have had significant influence in China-Indonesia relations. These include Chinese-Indonesian literature, nationalistic works, classic literature and contemporary Indonesian texts.
Chinese-Indonesian literature is divided into two categories. The first category comprises works written by Chinese-Indonesian Peranakans in popular Malay or Indonesian, who were born in the 19th and 20th centuries. According to BRIN research, some 800 writers have published over 3,000 works.
Most of these writers have never been to China and some do not speak Mandarin, but their works play up the theme of "nostalgia" and demonstrate how the Chinese diaspora in Indonesia built and maintained ties with their spiritual and cultural homeland.
The second category comprises literary works in Chinese by Indonesian Peranakan writers. In the late 1970s, some Indonesian Peranakan writers began to publish in Chinese across Hong Kong, Singapore, and Malaysia. Most of these writers were born before 1965 and learned Mandarin at a young age.
Most of these writers were inclined towards less provocative topics like romance or urban life instead of political, racial, religious, and social issues, in light of authoritarian leader Suharto's harsh policies towards ethnic Chinese in Indonesia.
After Reformasi, the people power movement that brought down a dictator and put Indonesia on the path of democracy two decades ago, Chinese-Indonesian writers had the freedom to discuss broader social issues. This resulted in many poems by Chinese-Indonesian poets on these topics.
Nationalist literary works, written in Indonesian during the 1920s and 1950s when Indonesia fought for independence from the Dutch, concentrated on topics such as nation building, national character building, and anti-colonialism.
The Asian-African Conference in 1955 revealed a shared, anti-colonialist stance between China and Indonesia. This familiarised the Chinese literary community with Indonesian nationalist literature. Both countries believed that literary circles were crucial in spreading ideological ideas and pushing for social change.
During the Asian-African Conference held in Bandung, Indonesia, 29 delegates from 29 governments of Asian and African nations gathered to discuss peace, economic development and the role of developing countries in the Cold War.
In recent times, activities and publications of the People's Culture Institute (Lekra), which is affiliated with the Indonesian Communist Party, have influenced policy development in China and Indonesia, and encouraged the proliferation of guerilla-themed literature.
These works, which were translated into Chinese, reflect the anti-feudal, nationalistic ideologies of Indonesian writers at the height of Indonesian independence.
Classic literature, which was published before and after Indonesian independence, depicted personal reflections and individual narratives about a particular period or event. Translating and publishing short Indonesian modern classics peaked in the 1980s, with at least 15 Indonesian literary works translated and published in Mandarin.
The Chinese publishing industry began to turn to contemporary Indonesian literature as interest among the Chinese returned after China-Indonesia relations normalised. Such works were published at the end of the New Order (1990s) and during Reformasi.
While Indonesian literature has brought China and Indonesia closer since 1949, there is much to be ironed out before literature as a unifier can be truly successful.