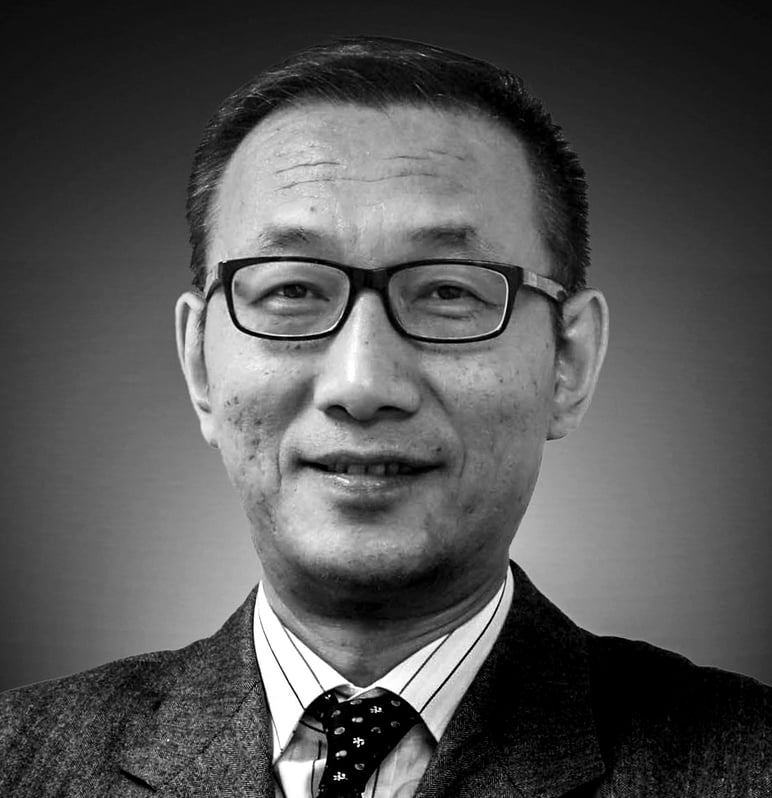 SCMP Columnist
China Briefing
by Wang Xiangwei
China Briefing
by Wang Xiangwei
Corrupt officials keep forcing China to raise the bar for death penalties as it 'scrapes poison off the bone'
Lai Xiaomin's execution last year for taking more than US$260 million in bribes seems to have set a new minimum for triggering capital punishment
China mostly condemns murderers and rapists to die. But the Communist Party has a long history of handing down death sentences to corrupt officials
If there's one thing that defines China's leader
Xi Jinping
's 10-year reign, then it's probably his signature anti-corruption campaign that he has used to consolidate power and bolster discipline and loyalty.
The oft-repeated slogan "scraping poison off the bone" denotes his determination to root out corruption, borrowing from a well-known Chinese folktale in which a legendary general had a doctor cut into an old arrow-wound to scrape out poison that had seeped to the bone.
Over the past 10 years, the Communist Party's
anti-corruption agency
has investigated and punished 4.7 million members, many of whom received lengthy jail sentences. A handful were made examples of and executed for embezzling egregious amounts of money. The most notorious case involved
Lai Xiaomin
, a former top banker, who was executed in January last year for taking a staggering 1.79 billion yuan (US$264.6 million) in bribes – earning him the dubious honour of being the official convicted for receiving the largest amount of kickbacks in the history of the People's Republic.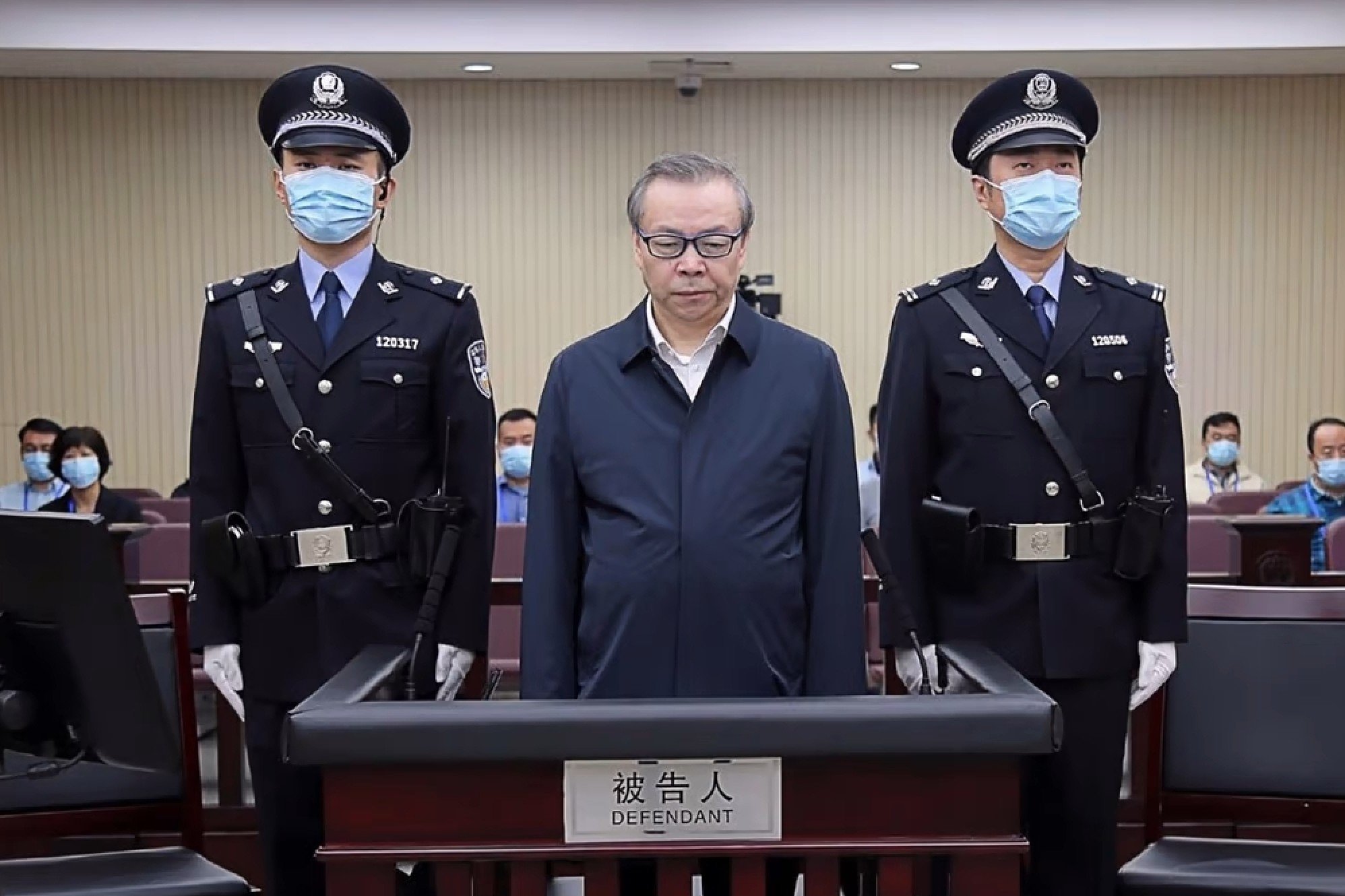 But he may not hold that title for long. Rumours are swirling that the Chinese leadership intends to soon make an example of another disgraced senior official - who is believed to have pocketed an even larger sum than Lai - in time for the
20th party congress
, scheduled for sometime in the autumn, where Xi is expected to seek a norm-busting third term as party chief.
China is commonly believed to carry out more executions than any other nation, though the exact number is a state secret. Most of those put to death are murderers and rapists. But the party has a long history of condemning corrupt officials to die for the sheer size of the bribes they received.
Trawling through official media reports reveals a fascinating history of the party's attempts to deploy capital punishment as a means of deterring and combating corruption. More than anything, it shows that the authorities have had to repeatedly raise the bar for what qualifies a corrupt official to be sentenced to death as the size of the bribes taken got ever more outrageous.
Back in 1952, China's then-leader Mao Zedong approved the execution of two former senior officials in Tianjin for misappropriating and embezzling the equivalent of about 1.7 million yuan in today's money - an astronomical sum back then when most Chinese people barely had enough to eat.
Liu Qingshan and Zhang Zishan went down in history as the first officials of the People's Republic convicted of corruption and sentenced to death. Since then, their case has been frequently cited as a warning to other officials.
But such large-scale corruption in Mao's era was rare, not least because opportunities for personally profiting from policy manipulation were scarce under the totally planned economy. According to official media, during this period officials convicted of embezzling several thousand yuan were liable to be executed.
That changed when China started to open up in the late 1970s. In 1983, Wang Zhong, then the party chief of Guangdong's Haifeng county, a known smuggling hub, was executed for bribery and pocketing smuggled goods worth 69,000 yuan, "a surprisingly large sum" at a time when a typical month salary was a little more than 10 yuan.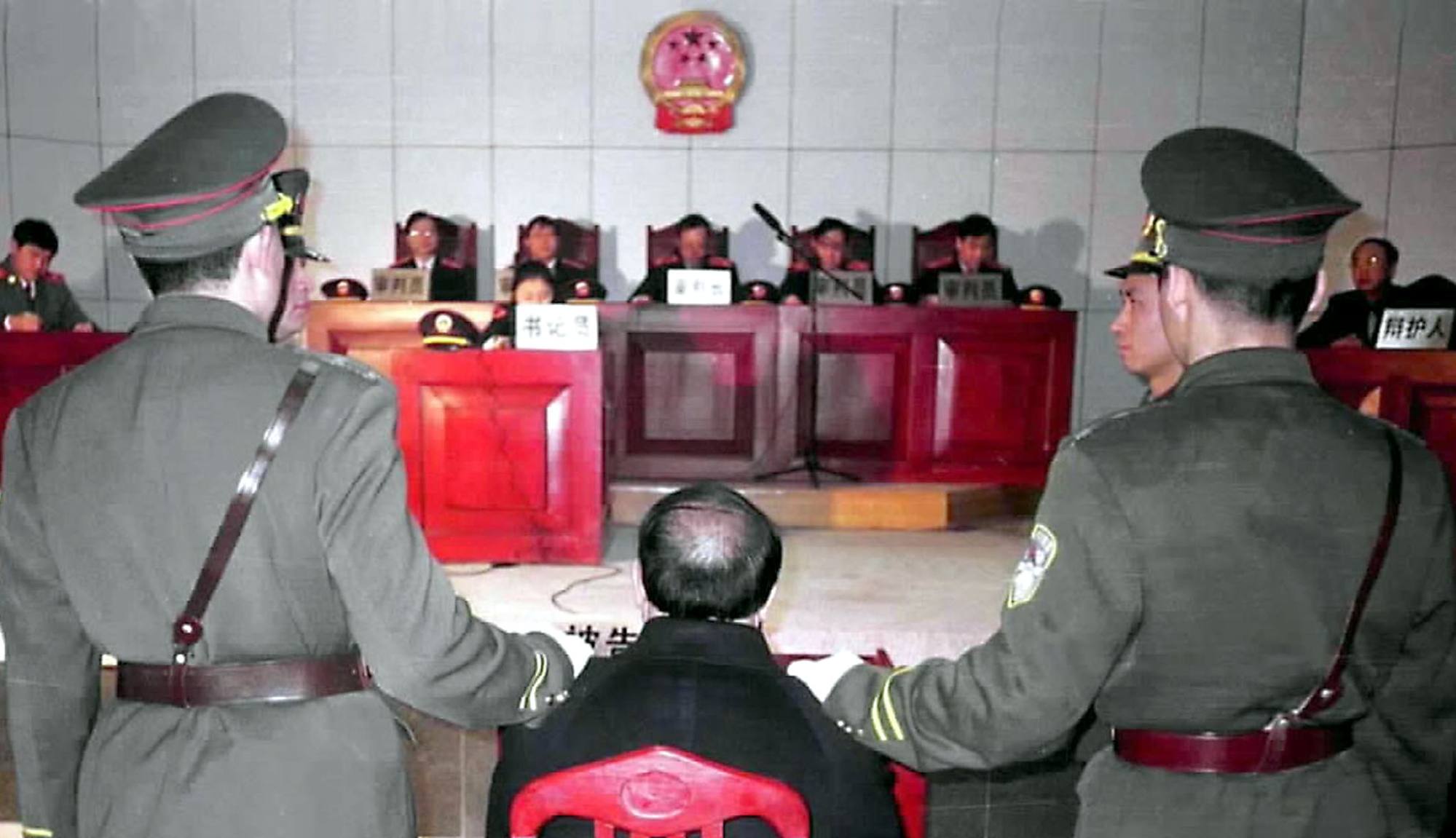 By the 1990s the free-wheeling economy was booming and corrupt officials, their appetites ever more voracious, started to rake in millions of yuan in bribes. The authorities were forced to raise the bar again. In 2000,
Hu Changqing
, deputy governor of the eastern province of Jiangxi, became the country's first senior official with a rank equivalent to a deputy cabinet minister to be executed for bribes worth 5.44 million yuan. In the following year, Ma Xiangdong, executive deputy mayor of Shenyang, capital city of the northeastern Liaoning province, was executed for taking bribes worth more than 20 million yuan between 1991 and 1999.
The authorities had to raise the bar yet again in the following decade. In 2009,
Li Peiying
, former chairman of Capital Airports Holding Limited, a state-owned conglomerate which manages dozens of airports including Beijing's international airport, was executed for misappropriating and embezzling more than 100 million yuan. He reportedly gambled away more than 33 million yuan on the multiple trips he made via private jet to
Macau
.
Interestingly, starting from the early 2000s, China was under increasing international pressure to curtail executions on ethical and human rights grounds. The turning point came in 2007 when China's top court, the Supreme People's Court, assumed the power to review death penalties it had delegated to provincial courts. It also reduced the number of crimes punishable by death from 74 in 1979 to 46 today, including 24 violent crimes and 22 non-violent crimes.
Although anyone convicted of embezzling or taking bribes worth 3 million yuan (US$443,000) can still be punished with death under the law, the authorities have started to spare corrupt officials execution and instead sentence them to life in prison or death with a two-year reprieve, which is often commuted to a life sentence.
Zhang Zhongsheng
, a deputy mayor of Lvliang in the coal-rich northern province of Shanxi, was sentenced to death for accepting 1.04 billion yuan in bribes in 2018, making him the first convicted official to have crossed the 1 billion yuan mark. In October last year, his sentence was reduced to death with a two-year reprieve by a higher court. Explaining the suspended death penalty, a court official said Zhang's bribes of 1.04 billion yuan, though significant, were still smaller than Lai's 1.79 billion yuan, suggesting Lai's number is the new bar.
Given China's on-going campaign to tackle rampant corruption in the financial sector, one should not be surprised if Lai's record is soon broken.
Wang Xiangwei is a former editor-in-chief of the South China Morning Post. He is now based in Beijing as editorial adviser to the paper.