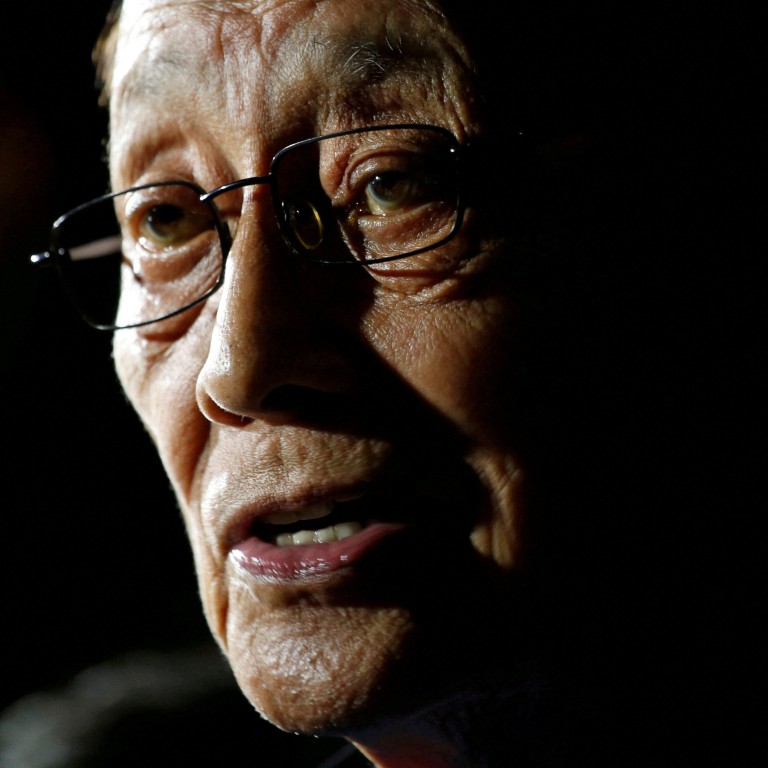 Opinion
Asian Angle
by Mark R. Thompson
Asian Angle
by Mark R. Thompson
Why 'people power' figure Fidel Ramos' presidency was the 'high point' of a now lost liberal reformist era in the Philippines
Fidel Ramos was a key figure in the Philippines 'people power' uprising that toppled dictator Ferdinand Marcos Snr
As president, Ramos was committed to good governance, but Duterte's drug war and election of Marcos Jnr, this liberal reformist legacy appears lost
Former Philippine president Corazon C. Aquino may be known as the icon of the country's "people power" uprising, which toppled Ferdinand Marcos Snr's authoritarian regime in 1986, but her defence chief Fidel V. Ramos – whose break with Marcos helped spark the protests – played an equally important role.
Aquino's presidency was turbulent, rocked by protests, armed rebellion and coup attempts, while the
Philippines
was still recovering from the economic crisis stemming from Marcos Snr's corruption and mismanagement. Ramos, who served as Aquino's Armed Forces Chief and then Defence Secretary, was crucial in her government's survival.
After her tenure, Ramos ran for president. Despite a narrow victory – earning less than 25 per cent of all votes in a multi-candidate election – Ramos quickly established himself as a can-do reformist committed to democracy and good governance following Marcos Snr's kleptocratic rule.
During his term from 1992 to 1998, Ramos achieved political stability and undertook major financial reforms and infrastructure projects that initiated nearly three decades of growth.
Ramos' image as a reformist was so strong that even corruption scandals during his administration – such as the PEA-Amari deal dubbed the "the grandmother of all scams" – did not significantly dent his popularity.
Yet by the time of Ramos'
death last Sunday
, the Philippine political world had been turned upside down. Marcos' son,
Ferdinand "Bongbong" Marcos Jnr
, won a huge presidential victory in May on a campaign emphasising his family's long-standing claim the Philippines enjoyed a "golden age" under the elder Marcos, despite widespread reports about the administration's repression and economic failures.
His main opponent, the liberal reformist candidate, Maria Leonor "Leni" Robredo, even felt the need to change her campaign branding from yellow – the colour of anti-Marcos forces – to pink, given the unpopularity of the "yellows".
She received only about half as many votes as Marcos Jnr, despite enthusiastic crowds composed largely of students and professionals who ultimately turned out to be just a highly mobilised minority. The ideals of "people power" now hold little attraction to most Filipinos.
Marcos Jnr's predecessor,
Rodrigo Duterte
, aided the process of historical revisionism by granting Marcos Snr a hero's burial. Duterte also launched a bloody "war on drugs". Ramos, who encouraged Duterte to run in 2016, publicly broke from him over the atrocities of the drug war.
But by then, Ramos' criticisms went largely unheard. Duterte left office the most popular president in decades, with both Marcos Jnr and his vice-presidential running mate Sara Duterte promising continuity with Duterte's rule.
Ramos' own presidency, despite its apparent successes, had revealed the limits of reform. His Social Reform Agenda in 1994 was underfunded and an awkward fit with otherwise market-oriented reforms.
Poverty reduction was minimal during his presidency, with impoverishment skewing toward rural areas. Ramos undertook only half-hearted land reform efforts despite widespread landlessness in the countryside.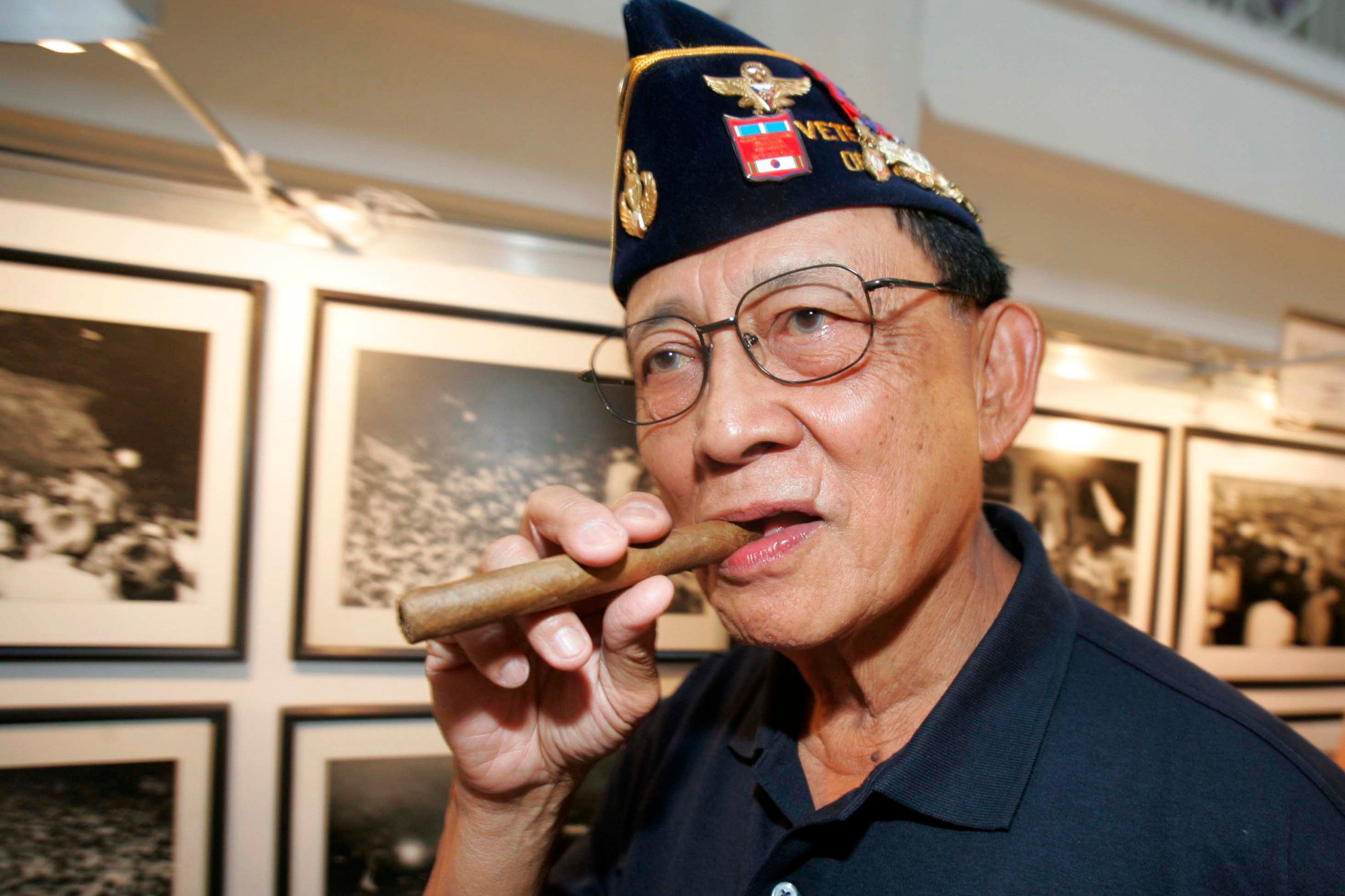 Given limited social reforms and the persistence of poverty, there was an opportunity for a politician making more credible promises to help the poor. Joseph Estrada, vice-president during Ramos' administration and a former movie star whose "proletarian potboilers" portrayed him as a fighter for the disadvantaged against upper-class villains played this role perfectly. He easily won the presidency in 1998, transforming his fans into his voters.
But Estrada soon faced charges of corruption and immorality – he was a confessed womaniser and gambler with a notorious "midnight cabinet" accused of presiding over an illegal betting ring.
While the Senate did not convict him after he was impeached, Estrada was still forced to step down in early 2001 after large protests supported by Ramos in which church groups and university students were at the forefront.
The movement appeared to be a reprise of "people power", but this time against an elected leader still idolised by the masses, with Estrada's lower-class supporters rallying in a huge "Poor People's People Power" which nearly overthrew the government several months later.
Ramos backed Estrada's successor, Gloria Macapagal-Arroyo, despite the fact her credibility as a reformist was undermined by huge corruption scandals and the widespread belief she stole the 2004 presidential election, leading to mass protests and renewed coup attempts.
Arroyo's conditional cash transfer scheme, loosely modelled on Brazil's Bolsa Familia, did little to reduce poverty as it was not bolstered by other social reform initiatives, including land reform.
Rapid economic growth continued under Benigno "Noynoy" Aquino III – Corazon's son who was elected president in 2010 – which had accelerated during Arroyo's administration and persisted under Duterte until a deep
pandemic
recession.
Despite decades of growth, the Philippines in 2017 still had by far the highest poverty rate among the six largest
Asean
economies, which at nearly 22 per cent was double
Indonesia
's at 11 per cent, the next highest. Although Aquino was not personally linked to it, a high profile pork barrel scandal characteristic of the country's patronage-driven politics permanently tarnished the reputation of liberal reformists for whom Ramos had been a model.
Duterte's appeal was that given recurrent scandals, weak institutions and the persistence of poverty, he could plausibly claim he was ordinary Filipinos' "ang huling baraha" – their "last card".
The reversion to strongman rule in the Philippines is an object lesson in the failure of a reformist project to improve the lot of ordinary people and substantially reshape the political system to lessen dependence on patronage and strengthen institutions.
While Ramos is now being widely praised for his leadership, his death comes at a time when little appears left of his liberal reformist legacy.
Mark R. Thompson is professor in the Department of Public and International Affairs at City University of Hong Kong, where he is also director of the Southeast Asia Research Centre.