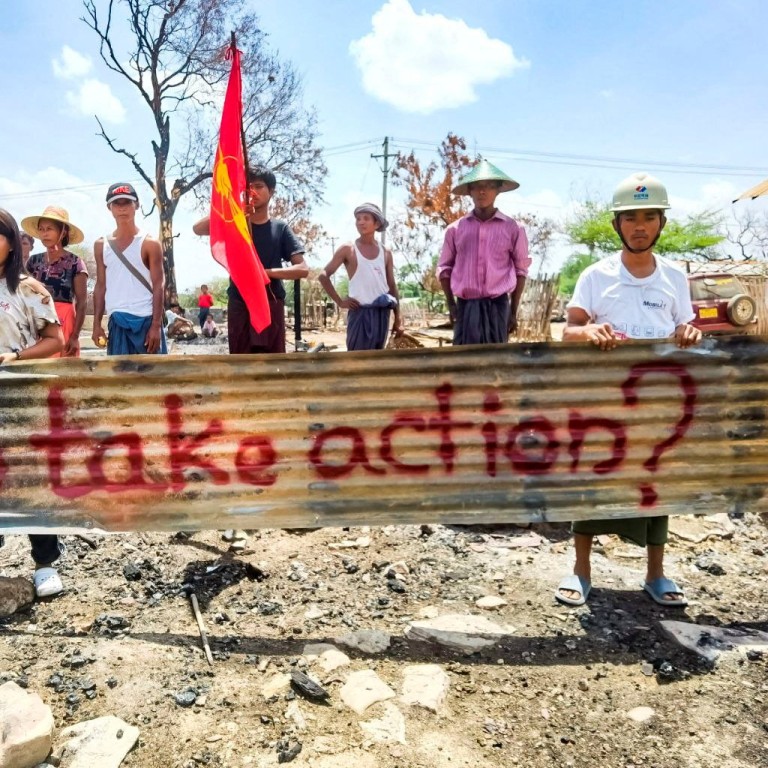 Opinion
As I see it
by Joseph Sipalan
As I see it
by Joseph Sipalan
Malaysia is right. Myanmar is in crisis, its people are dying and Asean must stop dithering
More than 2,000 confirmed civilian deaths have been recorded in Myanmar since the junta seized power in last year's military coup
How many more must die before Asean heeds Malaysia's call and acts with some sense of urgency on the crisis? Further delays will cost lives
Dozens of civilian deaths and military assaults in regions of
Myanmar
known to be hotbeds of resistance to the junta's rule have been reported by the country's independent media since the last major
Asean
meeting one month ago.
Such reports are difficult – though not impossible – to verify, largely due to the near-total information blackout imposed by the generals following their hostile takeover of the government in February last year. Access to the country has also been severely restricted.
In June, UN special rapporteur on human rights in Myanmar, Tom Andrews, said there had been more than 2,000 confirmed civilian deaths since the junta seized power and launched a military crackdown on public dissent, plunging the country into a renewed cycle of violence.
Andrews called on the international community to do more to help resolve the crisis. But if there's any grouping that's best placed to take action, it is the Association of Southeast Asian Nations, of which Myanmar is a member.
At last month's meeting of Asean foreign ministers,
Malaysia
's call for a "
clear endgame
" in Myanmar's faltering peace process – and for the bloc to start engaging with opponents of the junta – was met with only a lukewarm response as member states continued to hold firm to a long-standing policy of non-interference in each other's internal affairs.
Since then, there have not been any substantive discussions or even updates from Asean on the situation in Myanmar – something that Malaysia's chief diplomat, Saifuddin Abdullah, said on Monday was unacceptable.
In his harshest criticism yet of Asean, the Malaysian foreign minister said the bloc's secretariat lacked a sense of urgency in addressing the Myanmar crisis.
He also criticised Asean for sitting on its hands and only deigning to discuss the crisis at scheduled meetings, despite the dynamic and deadly nature of the violence in Myanmar.
But will Malaysia's protestations be enough to make the other nine Asean member states agree to change the way the bloc has done things for decades?
Given Asean's commitment to consensus-based decision-making, and the fact that Myanmar is a member, it seems unlikely.
And this isn't the first time that violence in Myanmar has put Asean on the spot, either.
In 2016 while
Aung San Suu Kyi
's civilian administration was still in charge, the military launched a bloody crackdown in Rakhine state, forcing hundreds of thousands of ethnic
Rohingya
to flee the country. Most ended up in ramshackle refugee camps in
Bangladesh
, but a large number also made their way to Malaysia.
Then as now, Malaysia was among the most vocal in demanding a stronger response – albeit because it was directly affected by the exodus – and Asean similarly dithered, ending up doing nothing substantive to resolve the ongoing refugee crisis.
Asean's inertia calls into question what level of leadership and moral authority it can claim to have.
Delaying further discussions on the Myanmar crisis until the next Asean summit later this year will come at the cost of more bloodshed, as Saifuddin recently pointed out.
"Tell me, how many people will die before November? We cannot wait," he said.