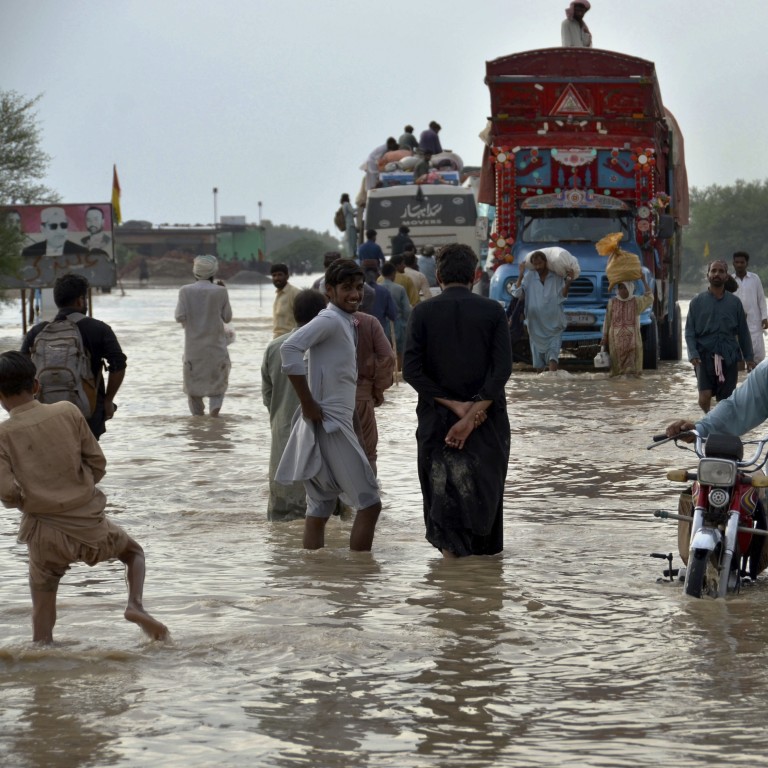 Stronger Pakistan-India trade ties, regional stability may be silver lining amid flood crisis
International aid and a U$1.1 billion IMF relief package will be key in Pakistan's flood recovery but cooperation with India is equally vital
Improved India-Pakistan ties could bring political stability to the region, with wider socio-economic, humanitarian impact to tackle swathe of issues
Tentative signs show the crisis is edging Islamabad towards a partial rapprochement with Delhi, in a realisation of their interdependence.
Pakistan is in dire straits. After sweltering under its
hottest temperatures in six decades
, roughly one-third of its territory is now submerged. Over 1,325 people have died and 33 million displaced. With housing, infrastructure and farmland decimated, the damage bill is expected to exceed US$10 billion – an astronomical sum for a developing country already
teetering on the edge of bankruptcy
.
With environmental mismanagement and political upheaval exacerbating its economic malaise, Pakistan is clearly ill-equipped to handle this once-in-a-generation calamity on its own.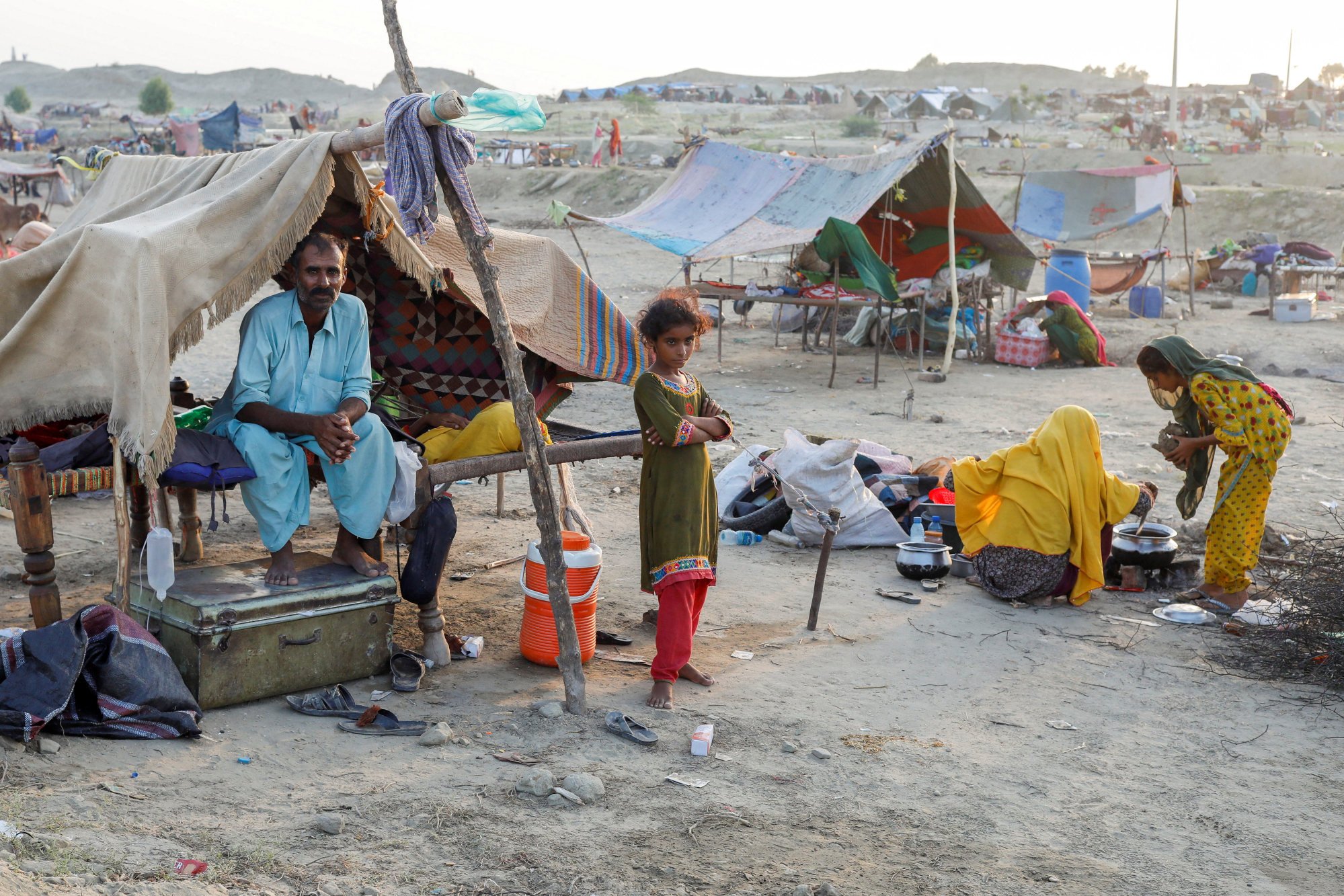 Geographic realities demand a regional response. As large swathes of Pakistan turn into an inland sea, South Asian nations are reminded of the peril they face together living beneath the melting Himalayan glaciers. Sharing several of the major tributaries that have submerged Pakistan, India is also downstream from climate disaster and is acutely aware of the instability a deteriorating situation in Pakistan could bring.
Historically and geographically the Indian subcontinent constituted an integrated whole, and today its various state actors remain codependent on shared natural resources. An effective regional response to climate crises is one that leverages, not overlooks, this interdependence.
Food security is a prime example. Islamabad is bracing for a
food crisis
as water torrents have flushed away Pakistan's staple crops like rice, wheat, tomatoes, and onions, leaving farmland ruined ahead of the planting season.
Yet with a restive frontier with Taliban-led
Afghanistan
and the arid Kharan desert to its west, the Arabian Sea to the south, and the Himalayas to the North, Indian Punjab is the only major external food bowl in close proximity to the Pakistani heartland.
Pakistan's public understands this reality, with major business chambers there calling for food items to be imported from India to counter skyrocketing prices. Islamabad has confirmed several humanitarian agencies have also requested passage through the Attari-Wagah land border between the two countries. Pakistan's government is still delaying, saying it is so far "consulting stakeholders" in its multiparty coalition, some of who likely remain unwilling to work with India.
Yet, with the fallout from the crisis set to worsen in the coming months, the government can ill afford to hold off on such lifelines.
India can also provide much-needed medical supplies. India's effective vaccine drive during the pandemic delivered tens of millions of vaccines to neighbouring countries. Its drugmaking capacity could again prove vital in countering the outbreak of malaria
,
cholera, and other
waterborne diseases
that are now tearing through Pakistan's relief camps.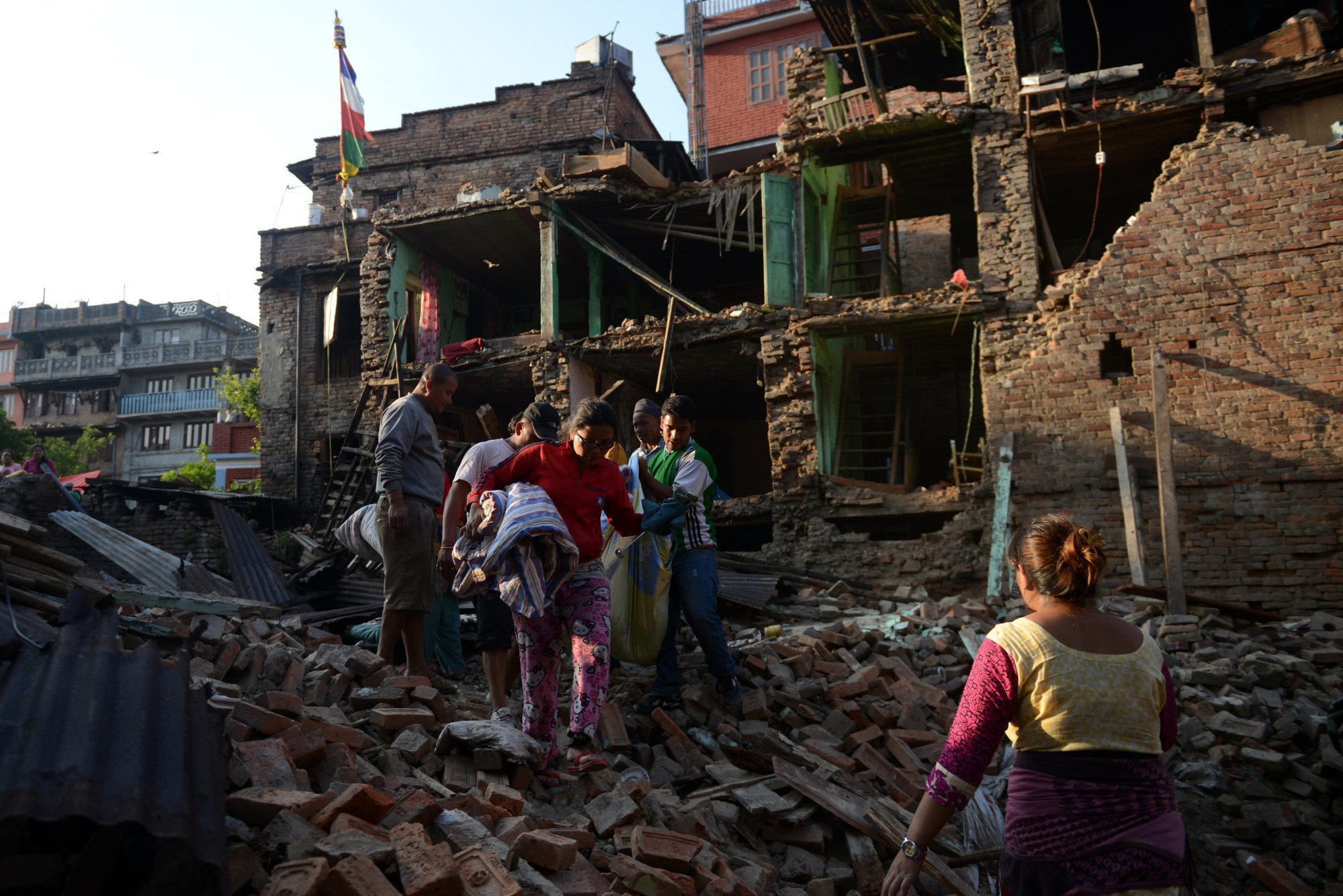 India's "Neighbourhood First" policy has had mixed success, yet disaster diplomacy has been one of its more constructive outcomes, starting with India's massive relief mission in earthquake-ravaged Nepal in 2015, and most recently in Sri Lanka, where Delhi was a first mover, extending nearly US$4 billion in emergency bridging financing to Colombo ahead of an IMF bailout.
In 2020, Pakistan gave overland passage to Indian humanitarian convoys delivering wheat to Afghanistan after the
US military's botched withdrawal
. The same cooperative spirit could now aid Pakistan's own people in their hour of need.
There are few better options for Sharif, who is desperately trying to avert the kind of governmental collapse witnessed in Sri Lanka. With
ousted former Prime Minister Imran Khan
shuttling between courts and
street rallies
as he stirs a populist wave to try and retake power, the delicate civil-military power compact that underpins Pakistan's fragile democracy is under increasing strain.
Mending fences with Delhi shows Sharif's pragmatist tendencies and is a clear departure from Khan's hawkish impulses that not only put ties with India in the deep freeze but strained relations with Pakistan's traditional allies, including the
US
and
Saudi Arabia
.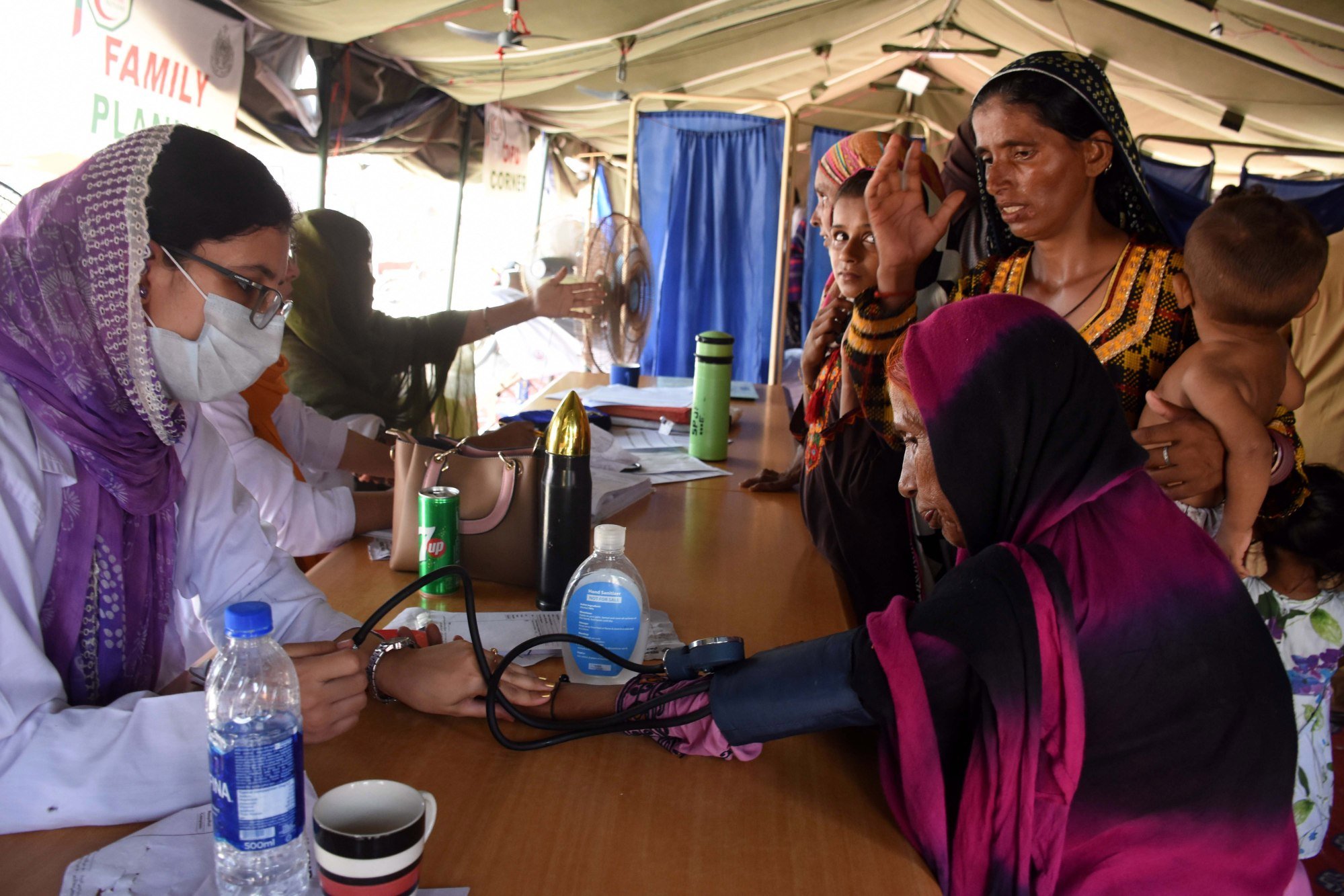 Looking beyond the current crisis, removing self-imposed trade barriers with India will help lift Pakistan out of its economic quagmire. One
World Bank
report estimates that removin
g
such artificial barriers would take bilateral trade to US$37 billion, more than a dozen times its current volume of US$2 billion.
While Pakistan maintains a list of 1,209 banned Indian products, many items are imported to Pakistan in a wasteful workaround via third countries (often Gulf nations), which only adds to the cost burden on consumers.
The World Bank cites political tensions between India and Pakistan as having undermined development throughout South Asia, which remains among the least economically integrated regions in the world.
Greater trade flows between and transit between India and Pakistan will also enable greater connectivity with Afghanistan and Central Asia, whose stability remains vital to the subcontinent's security.
It could take the rest of the decade for Pakistan to recover from this mega-disaster. While help from the Global North is expected, the communities of South Asia who live on the frontline of environmental disaster must be empowered to chart their own climate action course.
South Asian nations may take inspiration from other Global South actors, like the
Pacific Island
Forum that has leveraged its own autonomous climate agenda to advance its own regionalism. Such multilateral, integrated mechanisms are only possible with stable relations between Islamabad and Delhi.
Liam Gibson is a Taipei-based freelance geopolitical analyst, who mainly focuses on Indo-Pacific affairs.