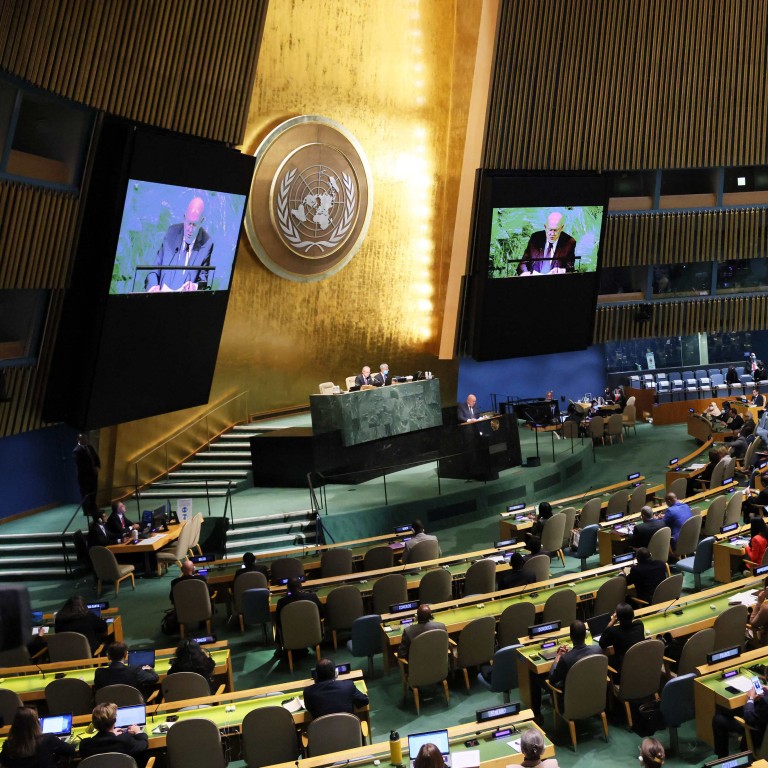 Opinion
As I see it
by Bhavan Jaipragas
As I see it
by Bhavan Jaipragas
Why anger over Asian abstentions in UN vote over Russia's Ukraine annexation may be misdirected
China, India and Thailand were among 35 nations that declined to vote at the UN on Russia's 'attempted illegal annexations' of four Ukrainian regions
Some observers believe there must be some sort of reprisal, possibly by the US and its allies holding back weapon sales to these countries
How dare they? That was the underlying message from some Western observers as they reacted to abstentions by some Asian nations in the
United Nations
General Assembly (UNGA) vote on Russia's "
attempted illegal annexations
" of four Ukrainian regions.
The resolution was backed by 143 countries – three quarters of the 193-member general assembly – with five countries including
Russia
voting against it.
The 143 votes is also much higher than the 100 garnered by a 2014 resolution condemning Russia's annexation of Crimea.
In the initial vote held weeks after Russia's February 24 invasion, Bangkok voted to censure Moscow.
At the time, a prominent Thai diplomacy analyst told me that Thailand's vote was a "victory for the professional diplomats" in the kingdom as the ruling elite were as "pro-Putin" as they were "anti-democracy".
Apart from wanting to ensure Putin does not rescind his "RSVP", Thailand's leaders may have also calculated that their one-time censure of Russia in the March 2 vote is adequate to signal to Moscow the country's views on the Ukraine invasion.