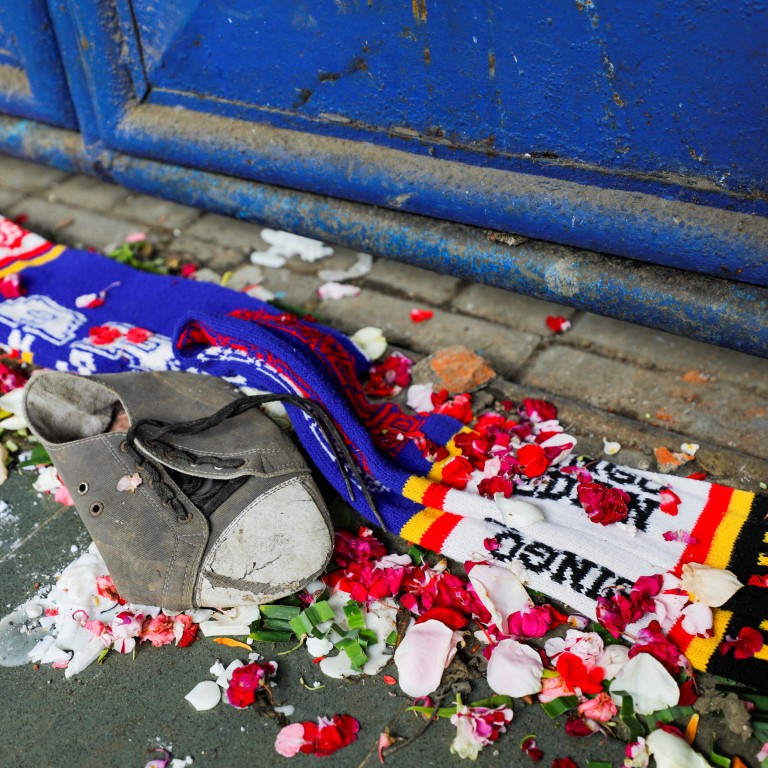 Opinion
Asian Angle
by A'an Suryana
Asian Angle
by A'an Suryana
Indonesia's use of tear gas at stadiums needs to end – as must football's toxic subculture
Deadly football match in Indonesia requires authorities to revise crowd control procedures, and assess the use of tear gas inside stadiums
The issue of toxic subcultures among fans should also be addressed
Indonesia's deadly
football stadium disaster
is a serious wake-up call for the police force to review its crowd control procedures and assess the use of tear gas inside stadiums.
On October 1, at least
131 people
were killed following a crush in the Kanjuruhan Stadium in East Java, where Arema Malang lost to its long-time rival Persebaya Surabaya for the first time in 23 years.
Upset home fans invaded the pitch, triggering a
violent police response
that involved tear gas – a move banned by Fifa, football's world governing body.
Some gates were locked
, resulting in numerous people suffocating from the tear gas and being trampled on.
The world's three worst football tragedies – the Kanjuruhan disaster, as well as the ones at Ghana's Accra Sports Stadium in 2001 and Peru's Estadio Nacional in 1964 – show tear gas used inside stadiums triggered panic, which later led to deadly stampedes. To avoid repeating such incidents, the use of tear gas inside stadiums must be stopped.
This matter needs urgent attention because the practice is not new in
Indonesia
. Tear gas has been used at least twice in recent memory: during a top-level derby match in 2010 when PSIM Yogyakarta hosted PSS Sleman, and during a 2012 contest in Surabaya between Persebaya Surabaya and Persija Jakarta.
In addition, the Indonesian police (Polri) need to eradicate the repressive culture in its ranks. During the fatal match, officers were reported to have responded with excessive force. They fired tear gas into the stands, kicked and hit some fans with batons.
A study shows that many Polri officers resort to social repression, including physical violence, to execute the orders of superiors. All these actions sought to re-establish social order. A local non-governmental organisation found that between July 2019 and June 2020, Polri officers were involved in 921 instances of violence. This resulted in the deaths of 304 people and injuries to 1,627 others. The excessive use of force in the Kanjuruhan tragedy is the result of such a culture.
An overhaul in Polri's human resource management system is needed. Among other things, this should start from recruitment. Police in general have four major functions: crime investigation, traffic management, intelligence management, and community guidance (which includes crowd control).
Polri is no different, but according to a study in 2015, 70 per cent of 300 cadets in the police academy chose to serve in crime investigation units after graduation. The trainees saw crime investigation as the most prestigious function in the force, and community guidance as the least attractive. As a result, many of the high-performing cadets went to work in crime investigation, leading to a shortage of recruits working in community guidance.
Despite its flaws, it should be said that Polri has generally done a commendable job at ensuring safety at football stadiums. The Indonesian police are now better trained and have better capacity in crowd management after they separated from the Indonesian military in 1999. Also, police behaviour during crowd control has become better regulated.
In 2009, then Polri chief, General Bambang Hendarso Danuri, issued a ruling on the use of police force. In 2010, he unveiled procedures that detailed the handling of "anarchic situations" where crowds fail to obey police orders.
According to these procedures, police are permitted to deal with unruly crowds using their bare hands, tear gas or non-lethal devices. They can only use firearms if crowds pose a danger to the lives of police and other people. Pending investigations by the government's fact-finding team, officers appear to have violated the procedures during the Kanjuruhan match by kicking and hitting fans, although they did not pose threats to the lives of officers or other people.
There is another important issue to address: club fanaticism that leads to aggressive behaviours. This fanaticism stems from the history of the Indonesian football league, where players mostly represented their local provinces or cities. Over time, club supporters built their own social identities that distinguished themselves from other groups. These particular social identities developed into club fanaticism, which in turn heightened tribal (or ethnic) and geographical rivalries.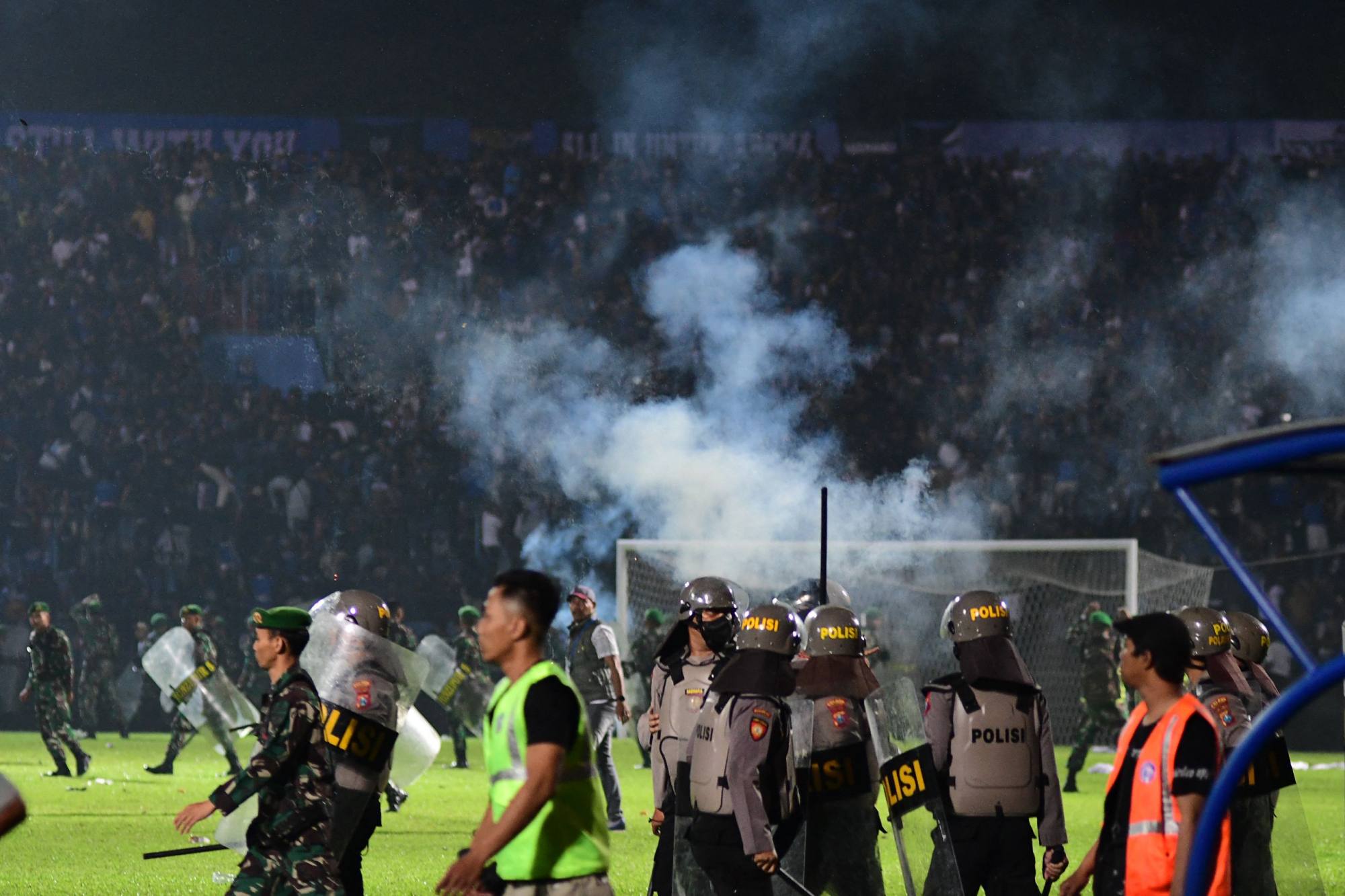 This fanaticism often leads to aggressive behaviours, such as shown by the supporters of Arema Malang, after their club was beaten by Persebaya Surabaya 3-2 in the Kanjuruhan match.
Arema supporters could not accept the defeat, which was the club's first home match loss to their arch rivals in 23 years. They invaded the pitch after the game. This violated the Indonesian football association's code of discipline. The pitch invasion was followed by violence perpetrated by some Arema supporters.
One of them assaulted a person on the field who was wearing a vest normally worn by Arema reserve players. Together with the hurling of a flare by another Arema supporter, such actions triggered an excessive response from security personnel, including the police, which tragically led to the fatalities.
Such ingrained fanaticism often leads to fatal violence against the supporters of rival clubs. Between 2010 and 2017, at least five violent incidents occurred between Persebaya supporters and fans of other clubs (including those from Persija and Arema) that resulted in several fatalities.
It is true that police need to be introspective and improve their crowd management methods. But this is only one element of a larger problem. To address the dangers posed by football fanaticism, all stakeholders in the game – the Ministry of Youth and Sports, the Indonesia Football Association, club management, club supporters, and Polri – need to develop more structural programmes to reshape attitudes. This includes civic education workshops for football supporters across Indonesia.
If this is not done, one cannot discount the possibility of another football tragedy.
Dr A'an Suryana is Visiting Fellow in the Regional Social and Cultural Studies Programme, ISEAS – Yusof Ishak Institute. He is also a lecturer at the Faculty of Social Sciences, Universitas Islam Internasional Indonesia, Depok, Indonesia. This article was originally published as "
Indonesia's Kanjuruhan Stadium Tragedy: A Serious Wake-up Call
" on ISEAS – Yusof Ishak Institute's commentary site,
fulcrum.sg
.