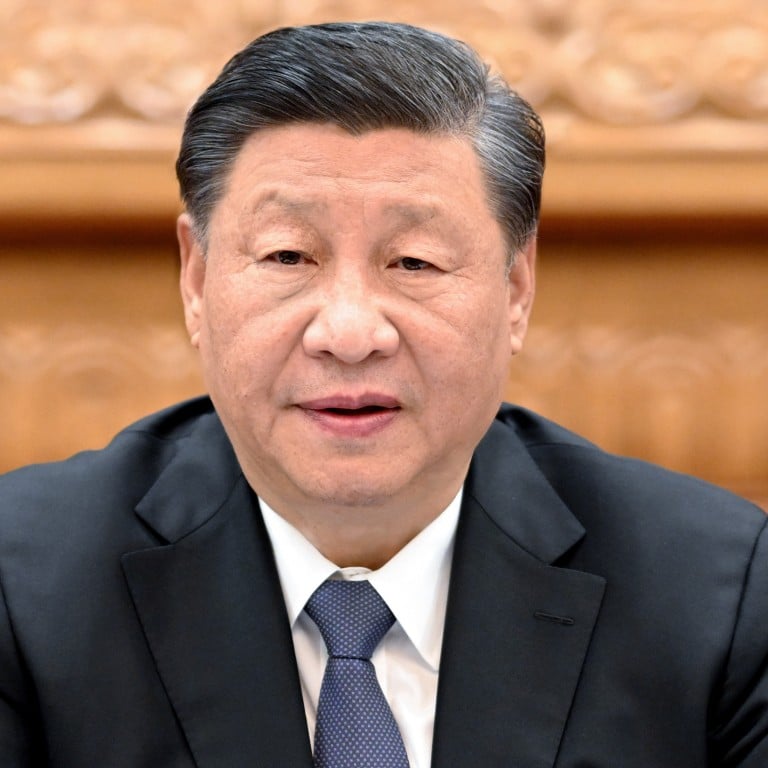 Opinion
Asian Angle
by Maria Siow
Asian Angle
by Maria Siow
Xi Jinping says China has power and influence to shape the world, but at what cost?
The crux or the limits to Chinese influence lie in the very nature of China's system, which is inherently opaque
China's Belt and Road Initiative has been criticised as 'debt trap diplomacy', for providing funds for infrastructure projects to mostly developing nations
President
Xi Jinping
was right when he said at the opening of the 20th
Communist Party Congress
that "
China
's international influence, appeal and power to shape the world has significantly increased".
But is this "influence" and "power" necessarily for the better? Especially when the "influence" lacks transparency?
In
Cambodia
, Chinese influence and investments have contributed to the Southeast Asian nation's development but have also led to a massive influx of Chinese tourists and businessmen, especially in the coastal city of Sihanoukville.
Apart from the negative impact of casino-building on local populations, massive demand for land has caused prices to skyrocket, which has priced lower and middle-income Cambodians out of their homes and communities.
Gambling and organised crime have also turned Sihanoukville into the country's crime capital where reports of money laundering, human trafficking, child labour and prostitution have alienated locals and fuelled anti-Chinese sentiments.
While both China and Cambodia have continued to deny the possibility of a permanent Chinese military presence at the Ream Naval Base, satellite images have revealed otherwise.
According to the Asia Maritime Transparency Initiative, major land clearing, a new pier, and several new structures have been completed in the last three months, while 28 acres of land have also been cleared in the centre of the base since July.
In neighbouring
Myanmar
, China has wielded its influence by maintaining its status as the nation's top investor in spite of the 2021 coup where the military usurped power from the democratically-elected government.
Unlike other countries that condemned the coup, China referred to it as "a cabinet reshuffle" and has continued to back the regime at the
United Nations
.
These efforts have not only undercut regional and international efforts in imposing pressure and sanctions on Myanmar, but have also propped up the military regime, even allowing it to arbitrarily arrest and kill more than 2,300 opponents and protesters, according to the Assistance Association for Political Prisoners.
The
United States
and regional countries fear that the pact could pave the way for the establishment of a Chinese military base in the strategically valuable island chain.
But in recent months where Sri Lanka is facing its worst economic crisis in history, Chinese help does not appear to be forthcoming, despite calls from Colombo urging Beijing to restructure its debt.
China merely said "the ball is in Sri Lanka's court", prompting howls of concerns that Beijing is effectively bailing out of a country when the going gets tough. Colombo still owes debt payments of between US$1.5 and 2 billion to Beijing.
In the
South China Sea
, China had in recent years expanded military capabilities, fully militarised at least three of the several artificial islands it constructed, and undertaken a massive naval and air force modernisation programme.
Last November, the
Philippines
protested and told China to "back off" after three Chinese coastguard ships blocked and fired water cannons on two of its supply boats sailing within the country's exclusive economic zone in the South China Sea.
In July, the US warned that increasingly provocative behaviour by China in the disputed waters meant that it was "only a matter of time" before a major incident or accident occurred in the region.
In virtually all of these instances, China's proclamation of "win-win cooperation" – premised on common development of all countries – often sounded empty, even hollow, in view of the Chinese desire to advance its own interests.
In the case of Cambodia, scant interest is paid to local communities affected by China's largesse and negative influence, while minimal attention is given to assist locals in capacity building.
While China has often touted the principle of non-interference when it comes to Myanmar, Beijing's desire to protect its economic interests cannot be too far from the minds of its policymakers.
Protecting Myanmar from international censure is also undertaken to reject foreign criticism of China's own internal affairs, most notably on alleged human rights violations to its ethnic Uygur Muslim population in
Xinjiang
.
However, the crux or the limits to Chinese influence lie in the very nature of China's system which is inherently opaque, a feature welcomed by regimes which are often similar in nature, such as Cambodia and the Solomon Islands.
This allowed the former to fall in line with Beijing on the building of the naval base, and for the latter to ensure that the final text of the security agreement which afforded broad freedom of operations to China remains a secret to the outside world.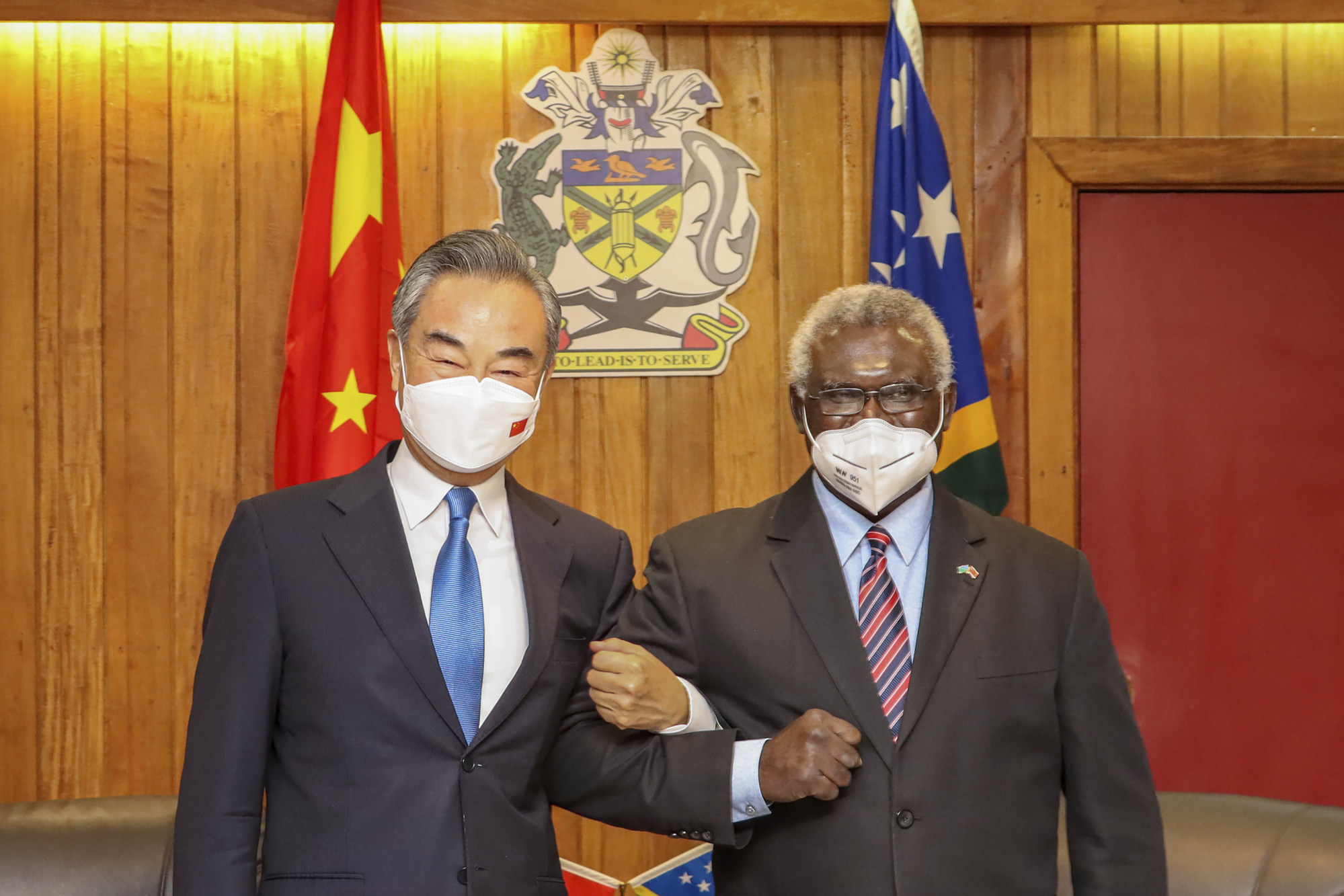 This opaque Chinese influence can also be seen during Chinese Foreign Minister Wang Yi's 10-day tour to the region beginning in late May where the Chinese style of hosting press conferences was adhered to.
Wang issued statements, but only permitted one or two questions from representatives of Chinese and local state media, prompting Reporters Without Borders to condemn what it called "the total media blackout imposed on events" during his visit.
When exported and carried forward, the opaque Chinese influence can also be seen in the way infrastructure projects under the
Belt and Road Initiative
– China's global connectivity project – are implemented.
Information is often hidden due to confidential clauses in the agreements, which means there are few if any opportunities for greater scrutiny, especially by civic and non-governmental organisations.
As for the South China Sea, any semblance of "win-win cooperation" has been replaced by Chinese incursions into other claimants' exclusive economic zones and the use of maritime militia to
harass fishermen
in waters claimed by other governments.
Without naming any country by name, Xi said in his speech that the "hegemonic, high-handed, and bullying acts of using strength to intimidate the weak" are exerting "grave harm" for world development.
But surely the same can also be said of Beijing's behaviour?
China's international influence does have the power to shape the world but there are limitations to the influence especially when much of what Beijing does is shrouded in secrecy and not subjected to scrutiny.
The negative and questionable influence also means that there will always be a healthy dose of wariness and distrust of the pernicious effects of such influence, at least in the Asia-Pacific region.