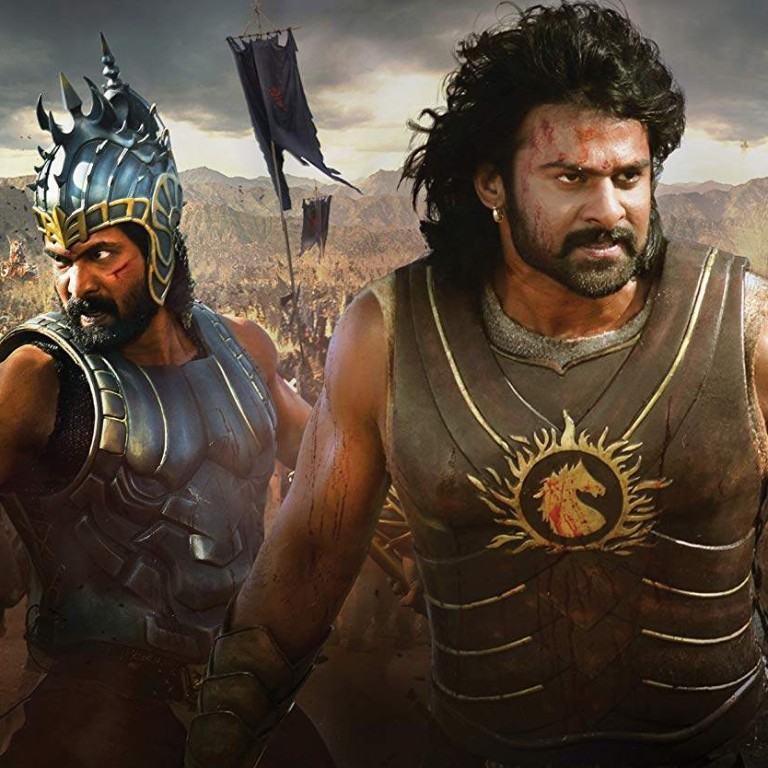 In India, rising success of Tamil and Telugu films are challenging Modi's Hindi push
The rise of non-Hindi films is proving that just as Bollywood is not the Indian film industry, Hindi is not the national language of India
Growing embrace of non-Hindi languages in the cultural sphere comes amid fervid efforts by Narendra Modi's government in championing Hindu nationalism
For years,
Bollywood
has operated on the premise it is the default Indian film industry.
Bigger and older than America's
Hollywood
, Hindi cinema is a heavyweight pop culture force that generates billions in ticket sales annually and has birthed megastars such as Shah Rukh Khan, but the films have also typically projected the politics and sentiment of the ruling party in New Delhi.
But something has changed in the market. Telugu films like Baahubali and RRR; Kannada film KGF Chapter 2; and Tamil movies including 2.0, Vikram and Ponniyin Selvan 1, have been released in multiple Indian languages over the past five years. Furthermore, coronavirus lockdowns during the pandemic have led to the growing popularity of streaming platforms, where Malayalam films in particular have found a following.
This growing embrace of non-Hindi languages in the cultural sphere comes amid fervid efforts by Prime Minister
Narendra Modi
's government in championing
Hindu nationalism
in the country of 1.3 billion people. Just weeks ago in September, his de facto deputy, Home Affairs Minister Amit Shah, proposed to elevate the use of Hindi in several settings, including as the medium of instruction in state institutes.
Shah is not a native Hindi speaker, nor is his boss. Both speak Gujarati, and both notably made public speeches in their mother tongue until Modi started campaigning seriously for prime minister in 2013, projecting the impression that Hindi was needed to speak to a pan-Indian audience.
The chief ministers of two southern Indian states, Kerala and Tamil Nadu, wrote to Modi in protest.
"The essence of
India
is defined by the concept of 'unity in diversity' which acknowledges cultural & linguistic diversity," Kerala chief minister Pinarayi Vijayan said. "Promoting any one language above others would destroy integrity."
Tamil Nadu Chief Minister MK Stalin called the proposal to impose Hindi "divisive". It would put "non-Hindi speaking people in a very disadvantageous position in many respects", he wrote.
Ganesh Devy, a professor and founder of the People's Linguistic Survey of India and Adivasi Academy, said Shah's proposal to promote one language above others was concerning for the millions of people across India's diverse 28 states that spoke a language other than Hindi.
Given the Department of Official Language came under the Home Affairs Ministry, any pronouncement by Shah "on any one language as having a higher priority is a cause of worry for the states not speaking that language", Devy said.
The Union Finance Minister Nirmala Sitharaman, a native Tamil speaker, added to the speech struggle when she told banks to ask their staff to speak in local languages in September. "When you have staff who do not talk the regional language and who demand citizens to speak in a particular language, you have a problem," Sitharaman said. The "particular language" in her statement was a reference to Hindi.
History of India's languages
India has no national language, but has 22 recognised languages in the Constitution and two official languages – English and Hindi.
An official group tasked with framing the constitution of independent India in 1948 voted for Hindi as the country's official language. It was decided that Hindi and English would be the official language of communication until 1965, after which English would be discontinued. The reason was that English was, and continues to be, considered the language of
British
colonisers.
Why Hindi? Those who identified as Hindi speakers were 36.99 per cent of the population in 1971, the earliest year language figures were easily located. The second most-used language in 1971 was Bengali, spoken by 8.17 per cent of the population. In 2011, Hindi was listed as the mother tongue of 46.3 per cent of Indians.
Language has since the 20th century been an emotive and flammable issue in India. The first protest against Hindi came in 1937, when residents of the erstwhile Madras presidency protested then-Premier C Rajagopalachari's decision to make Hindi compulsory in 125 schools in the province. One person was killed and 1,200 were arrested. The Premier would later himself become a critic of Hindi imposition, formulating the catchy statement "English ever, Hindi never".
In 1965, the year of the planned switchover to Hindi as the official language of the Indian union, the former city of Madras convulsed with student-led protests with 56 recorded deaths.
After the events of 1965, the central government has generally hesitated to explicitly push Hindi as the main language although this continues in practice. Announcements on flights are made only in English and Hindi. Central government staff at airports and most public-facing institutions such as museums and national libraries speak overwhelmingly in Hindi to all citizens, an experience that distances non-Hindi speaking citizens.
Even commentary for
cricket
and field hockey matches on radio and television have, for decades, been in Hindi and English, with play-by-play in other languages only becoming available in the past decade.
Meanwhile, as the government continues to make India synonymous with Hindi, detractors are making their opposition known.
"English is the only language that is compulsorily taught in every school board, in every state in India," said Professor Garga Chatterjee, general secretary of Bangla Pokkho, which calls itself an organisation for Bengalis in India.
"Thus, students of non-Hindi ethnicities entering colleges and universities will find it nearly impossible if medium of instruction is made Hindi. This will eventually make higher education an ethno-linguistically exclusive space with non-Hindi students becoming second-class and finally excluded-class," he said. "As a professor in an institute of higher learning where students from all ethno-linguistic backgrounds study, I oppose any move that seeks to exclude students from non-Hindi ethnicities."
In 2020, Kanimozhi Karunanidhi, a southern Indian MP in the lower house, also recently spoke out against the conflation of Hindi with Indian nationality.
"Today at the airport, a CISF officer asked me if 'I am an Indian' when I asked her to speak to me in Tamil or English, as I did not know Hindi," she wrote on Twitter. "I would like to know from when being Indian is equal to knowing Hindi."
However, even as support for the Modi government remains strong, the rise of non-Hindi film reminds us that just as Bollywood is not the Indian film industry, Hindi is not the national language of India.
Sohini C is a national award-winning film critic and award-winning independent journalist based in India. Her book on women, sports and citizenship was awarded the New India Foundation fellowship.