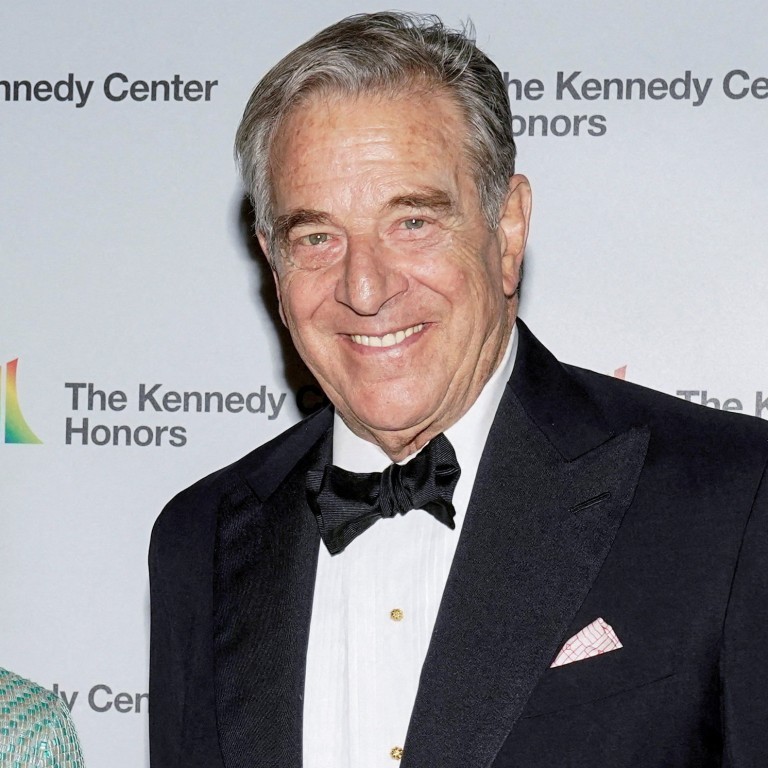 Opinion
As I see it
by Bhavan Jaipragas
As I see it
by Bhavan Jaipragas
Why Asia must stay on guard for the rise of US-style political violence
Flippancy or nonchalance in the face of attacks on politicians and their families, as we saw with Paul Pelosi, is akin to playing with fire
Malaysia in particular could learn much from how the politics of absolutes is fuelling violence in the US. And Asia's media have a role to play, too
As if last Friday's attack on the husband of US House Speaker Nancy Pelosi in their San Francisco home was not disturbing enough, I have found the follow-up reaction – or lack thereof – to be even more unsettling.
Major US media outlets reported on
the October 28 assault
on Paul Pelosi, but the amount of play it was given on their websites and in their print publications the day afterwards suggested newsroom leaders had already decided that there were more important stories worth covering.
More startling still is the fact that the attempted kidnap and vicious assault – Paul Pelosi is recovering in hospital with a fractured skull – has apparently become a punchline for some in the US Republican Party ahead of the country's November 8 midterm elections.
Speaker Pelosi, second in line to the US presidency, is a central figure of the Democratic Party and her husband's attacker is said to be – like many other supporters of
Donald Trump
, the Republican ex-president – an adherent of the
QAnon conspiracy theory
.
"Nancy Pelosi, well, she's got protection when she's in D.C. – apparently her house doesn't have a lot of protection," Kari Lake, the Republican nominee for Arizona governor, said at a campaign event on Monday, reportedly drawing laughter from her interviewer and the audience.
That kind of flippancy – or nonchalance as in the case of some media outlets – towards political violence is akin to playing with fire.
Temperatures are already running high in the US, with reports of election workers thinking of quitting their posts. As early voting got under way, at least five people were charged with harassing poll workers.
This may be wishful thinking, but I believe there's no better time than now for the better angels of the Republican Party to make it clear that violence is unacceptable and call for their peers to moderate their political rhetoric.
Demonising opponents and launching attacks on their character – as opposed to their policies or ideas – was essentially Trump's modus operandi, yet it now seems to permeate every level of American political culture.
And as former US President Barack Obama said this week "if that's the environment that we create, more people are going to get hurt."
The politics of absolutes may be fuelling violence in the US and other Western democracies, but there are lessons to be learned for Asia too.
In
Malaysia
, where political violence is rare even though the temperature of public life invariably rises during election time, a disturbance at an October political rally was worrying.
About 30 black-clad men, some wearing masks, reportedly threw bottles and firecrackers into a venue where youth-centric party Muda, led by Syed Saddiq Syed Abdul Rahman, was holding a rally.
The electoral rights group Bersih condemned the incident and warned of serious ramifications if such episodes continued ahead of the country's
November 19 election
.
But as far as I know, there has been no such unequivocal condemnation from the top leadership of the country's powerful Umno party, which is vying to wipe out Muda and other opposition forces in the polls.
One hopes the powerful in Malaysia and other places where political violence is not yet seen as part and parcel of public life will be more forceful in condemning these incidents when they occur.
The media too have a part to play. Violent attacks such as the one carried out on Paul Pelosi in his own home should not be subject to what US media critic Jeff Jarvis has termed "journalistic attention deficit disorder".
Whenever such episodes occur, the onus should be on the media, as Jarvis suggests, to catalogue every violent act and threat that has come not only from the attackers, but also their associates. In the case of the attack on Paul Pelosi, the string of violent acts committed by Trump supporters should have been more strongly highlighted.