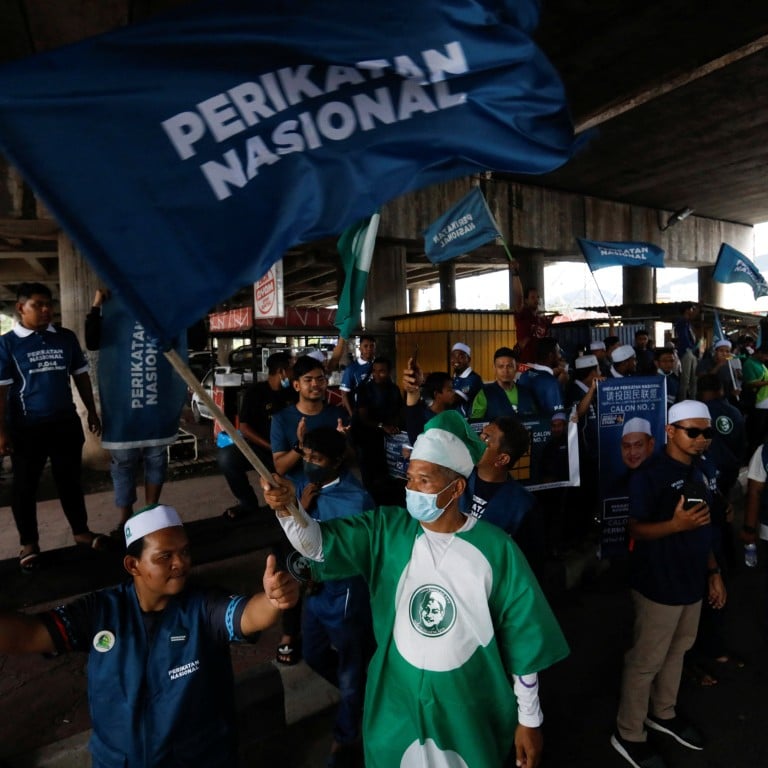 Opinion
Asian Angle
by Wong Chin-Huat
Asian Angle
by Wong Chin-Huat
Malaysia election 2022: Islamists rise but next leader must govern for all, not just the majority
Results seen as rejection of scandal-tainted Umno, as conservative Malay voters turn to 'natural alternative' Perikatan Nasional
Coalition of PH, BN and Borneo parties would better represent Malaysia's various ethno-religious communities, but should not exclude or marginalise opposition
The Parti Islam Se-Malaysia (PAS) has risen to become the largest party with 44 seats in the country's 222-seat hung parliament after a vigorous
electoral campaign
that ended on Saturday.
PAS is now the largest component party of the predominantly Malay-Muslim Perikatan Nasional (PN), which clinched 73 seats, the second-highest after the 82 seats won by opposition leader
Anwar Ibrahim
's multi-ethnic Pakatan Harapan coalition (PH). If PN succeeds in forming the next federal government, PAS would be in the driver's seat.
Various opinion polls had predicted the PN surge, but most still expected the election to be primarily a fight between PH and the ruling Barisan Nasional (BN), controlled by the United Malays National Organisation (Umno) party that dominated Malaysian politics until its loss to PH in 2018.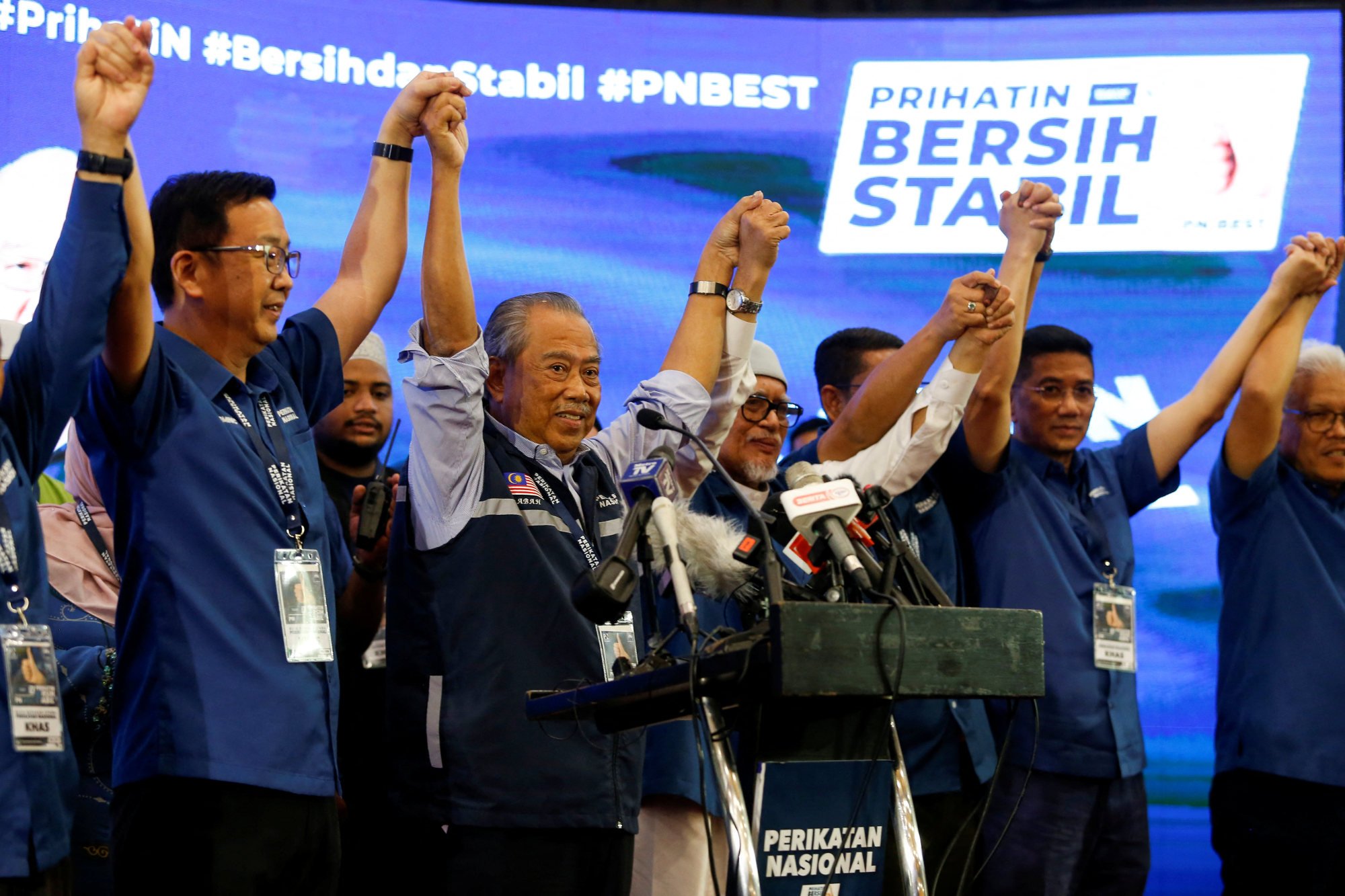 BN won only 30 seats this time and was wiped out completely in four northern states – Kelantan, Terengganu, Kedah and PAS' latest capture Perlis – while the unexpected revolt by Malay voters also reduced the number of its seats in both Pahang and Perak.
While PH won more than 80 seats and trounced BN in Johor and Selangor, many of its leaders, including Anwar's charismatic daughter Nurul Izzah, became casualties of the PN wave in the north. The coalition's ambition to return to power was, however, sustained by the unexpected winning of as many as 11 seats in the Borneo states of Sarawak and Sabah.
The remaining seats went to various Borneo blocs: 22 to the ex-BN Gabungan Parti Sarawak (GPS), six to PN-affiliated Gabungan Rakyat Sabah (GRS), and five to three other minor parties. Results were delayed in two other seats and voting postponed in another.
So what has gone wrong for
Malaysia
's oldest political party in this election?
For the most part, miscalculation, arrogance and unrepentance by Umno.
Umno president Ahmad Zahid Hamidi pressured Prime Minister
Ismail Sabri Yaakob
to dissolve parliament even though national polls were not due until the third quarter of 2023, and despite warnings of flash floods in the monsoon season.
An early election was seen by Umno as the way to eliminate Bersatu – PAS' main partner in PN – and recover lost territories from PH. Bersatu, formed after a major split in Umno, had attracted 15 PMs from Umno since BN's fall in 2018.
For 32 months, Umno had been in an uneasy cohabitation in power with PN alongside Borneo parties since PH's collapse in February 2020, first under Bersatu president Muhyiddin Yassin and then Ismail Sabri.
Umno thought it could repeat its victories in the state elections of Malacca and Johor in last November and this March, helped by a low turnout and weak PAS base.
The turnout on Saturday reached 74 per cent and exceeded the last general election by 3 million voters, after an increase of some 6 million new voters this time around following new legislation lowering the voting age to 18 from 21 and enabling automatic voter registration for citizens of all ages.
The PN wave, significant among younger Malays, could be seen as a rejection of the corruption-tainted Umno.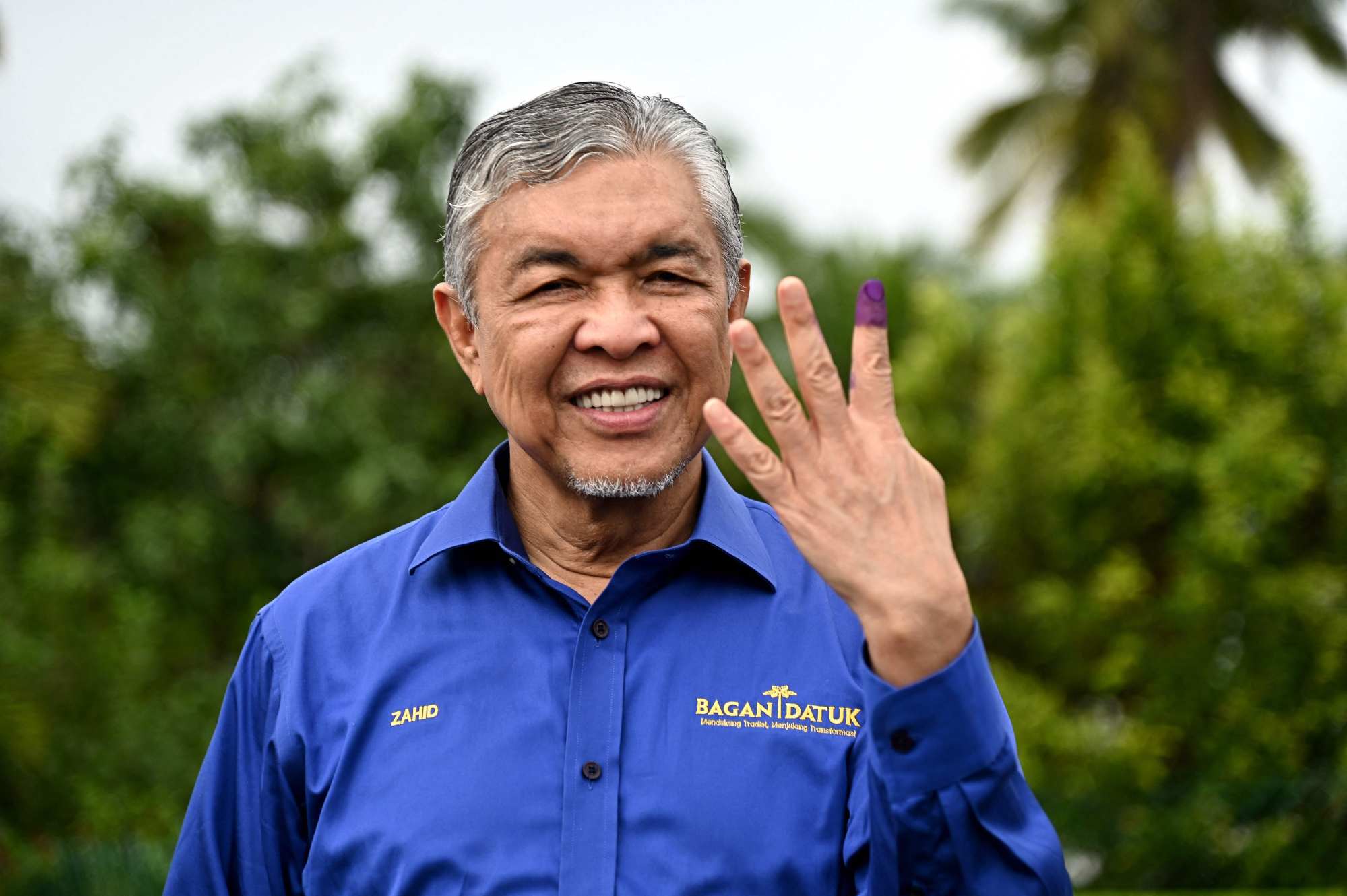 Ahmad Zahid, who is facing 47 criminal breach of trust charges over acts committed when he was deputy prime minister, has also been suspected of wanting to win the election so he could install an attorney general who could then drop the charges.
Umno did not purge or disown Najib, Ahmad Zahid and their corrupt peers – dubbed the "court cluster" – after its 2018 defeat. Instead, Umno teamed up with former arch-rival PAS to attack PH, accusing it of selling out the ethnic majority Malays and Islam. This exacerbated the power struggle between then Prime Minister Mahathir Mohamad and Anwar, paving the way for Muhyiddin to take over as the new leader.
The final conviction of Najib and the exposé of a corruption scandal involving warships in August were among the last straws for the conservative Malay voters, who turned to PN as the "natural alternative" as PH was seen to be too liberal and dominated by members of ethnic minority groups.
Ahmad Zahid was also suspected of attempts to replace Ismail Sabri as prime minister, especially after the removal of senior leaders who were close to the latter.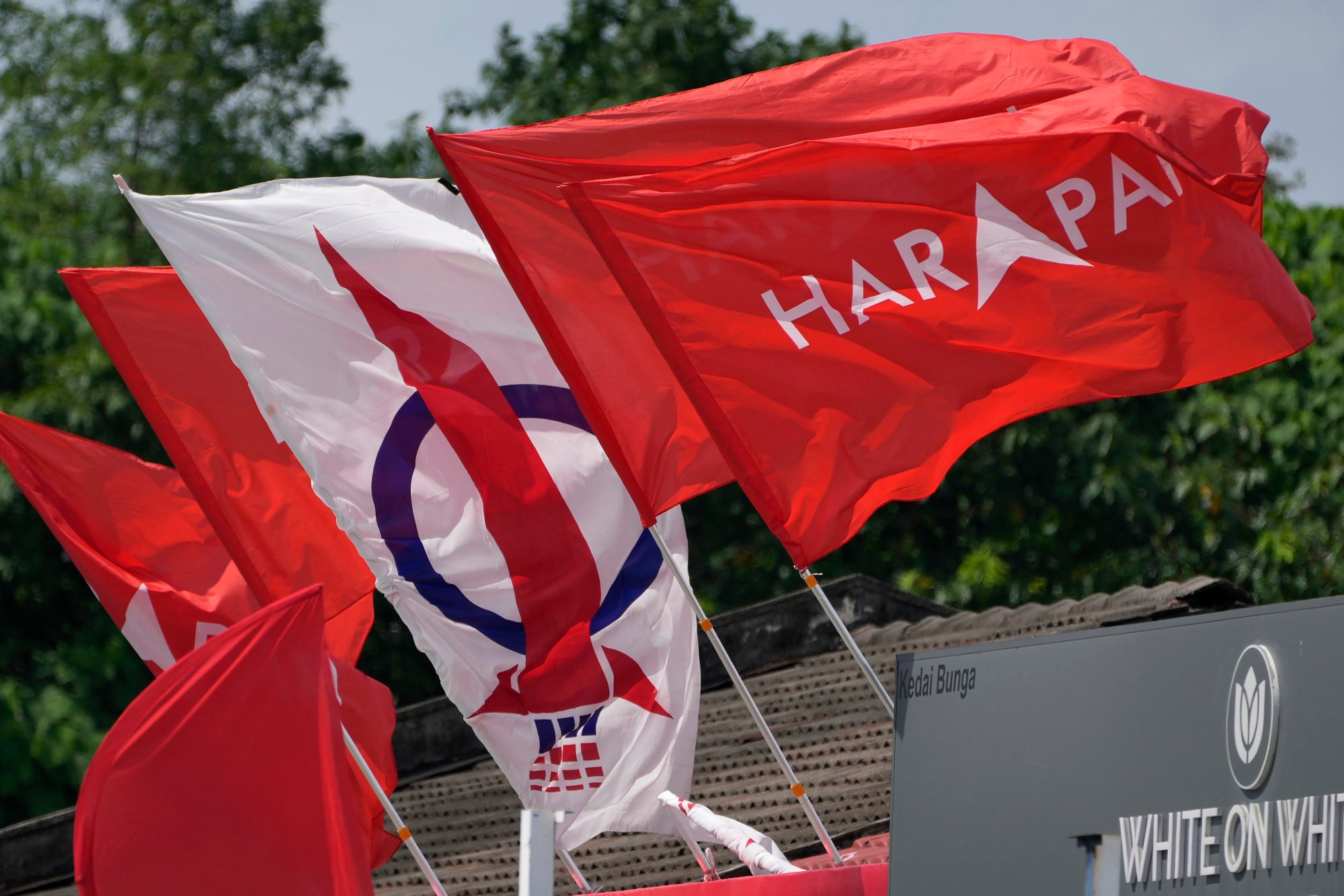 Hung parliaments
may stabilise and depolarise Malaysian politics if parties can accept each other in healthy coexistence and competition. But the election outcome that replaced PN as PH's main rival may have complicated things.
With PH winning 82 seats and PN 73, the coalition government is likely to include BN and one or more Borneo blocs.
A PN-BN coalition is likely to repeat the intra-government fight of the past 32 months where Umno butted heads with Bersatu and PAS.
PAS' hardline Islamist agenda is also unlikely to sit well with the more multicultural Borneo residents.
Instead, a coalition of PH, BN and Borneo parties would represent the bulk of major ethno-religious communities in Malaysia. As PH and Umno focus on different segments of the electorate with less overlap, it is easier for them to work together in government and compete healthily in the next election.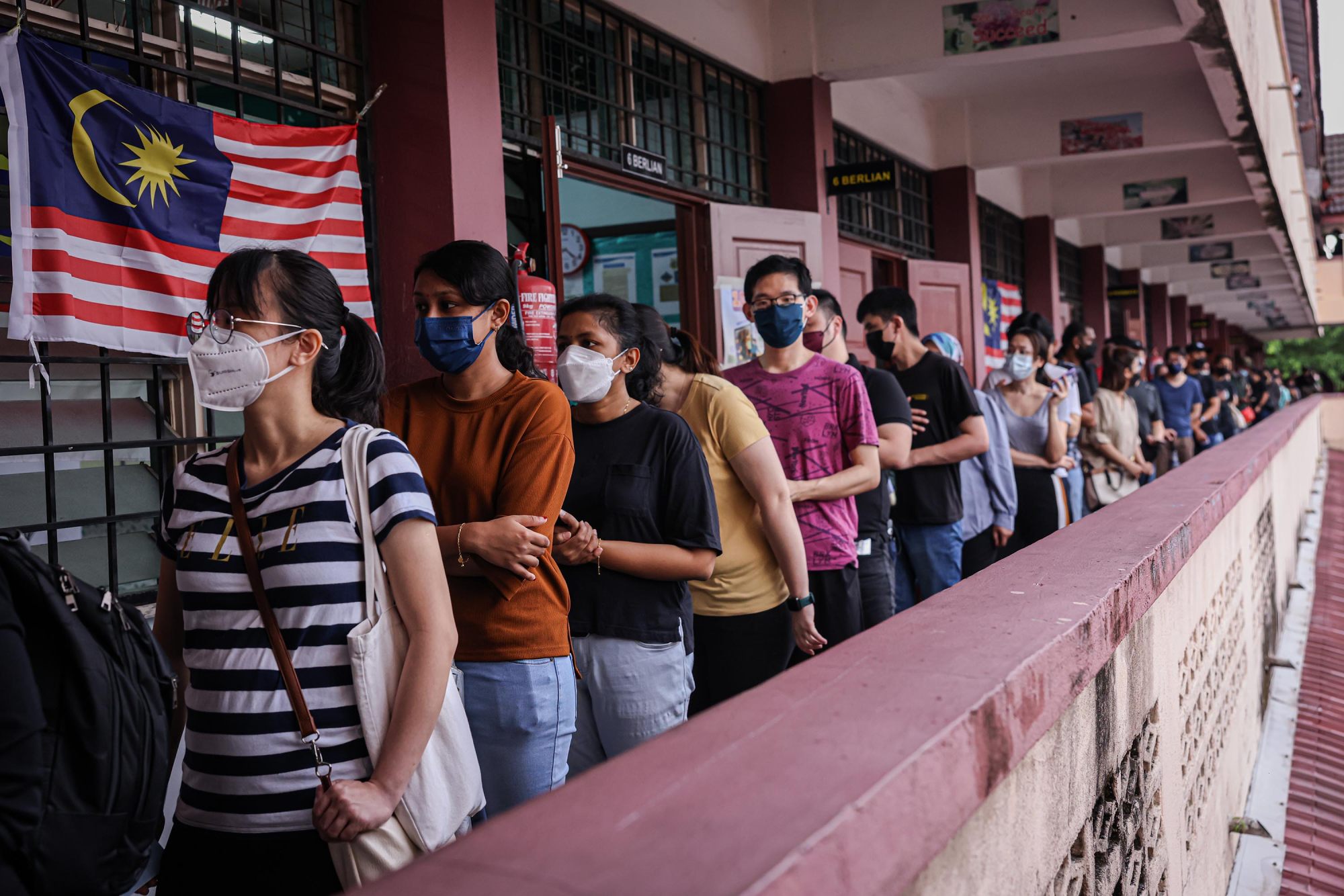 Whichever coalition is formed, it must not exclude or marginalise the opposition. Continued antagonism will prevent Malaysia from employing the best policies to tackle the multiple crises of the global economic downturn, climate change and public health.
Malaysia needs a new prime minister that will govern for all Malaysians, including those not voting for his coalition. The government formation process should be left to negotiation between parties, without the palace being dragged into it.
Malaysia will pay a huge price in governance and economy if the hung parliament is run with a majoritarian mentality. But should this happen, a midterm election of six states – three each under PH and PN – latest by next August would provide a wake-up call.
Professor Wong Chin Huat is a political scientist and Deputy Head (Strategy) of the Asia Headquarters of UN Sustainable Development Solutions Network (SDSN) at Sunway University, Malaysia.