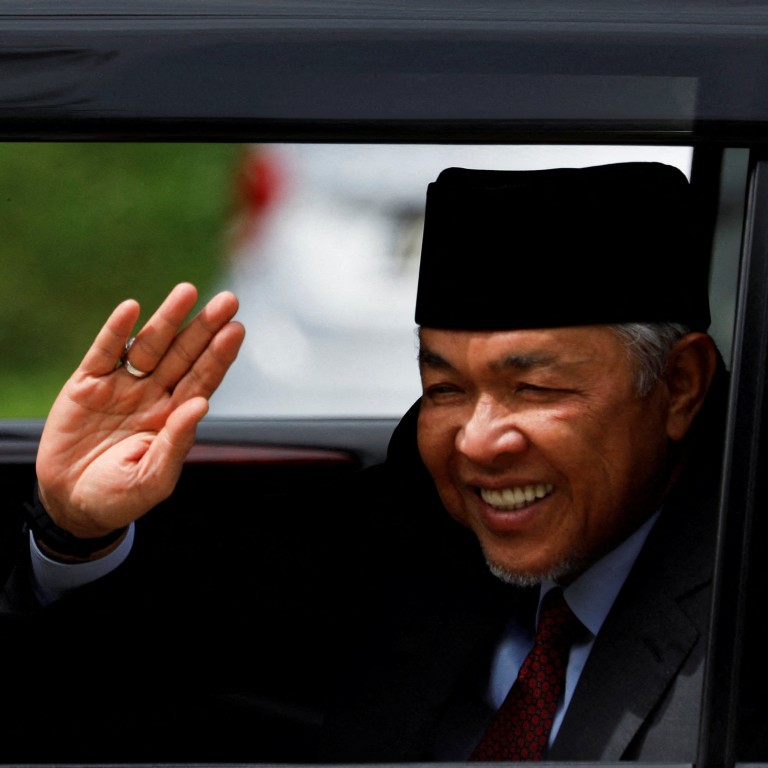 Umno's time as Malaysia's dominant party is up. Will it heed calls for reforms?
Considered Malaysia's founding party, Umno won just 26 of 222 seats in the recent elections, and is no longer the preferred choice of the Malay majority
Uncertainty surrounds the party, with its leader Ahmad Zahid being urged to resign, amid calls for urgent reforms within the bitterly divided group
The United Malays National Organisation (Umno), which had dominated Malaysia's political scene for six decades, has been left in a precarious position after once again being humbled in the country's latest general election last month.
Dogged by corruption allegations, riven with internal rivalries, and hobbled by poor planning and execution, Umno won a paltry 26 of 222 seats in the hotly-contested polls that resulted in the country's first-ever hung parliament.
While Umno is part of Prime Minister
Anwar Ibrahim
's national unity government, its future remains uncertain. Leader Ahmad Zahid Hamidi – now one of the country's two deputy prime ministers – pushed for an early election in the belief that Umno would win and has been urged to resign amid calls for urgent reforms within the party.
Umno is no ordinary political party. After negotiating Malaysia's independence from
Britain
in 1957, it went on to dominate the nation's politics, winning supermajorities election after election. All 10 of Malaysia's prime ministers have been from Umno or were once with the party.
Umno championed the interests of the majority Malay-Muslim population while in power. Instead of embracing a majority-rule stance, it adopted a big-tent approach ensuring that while the majority enjoyed a dominant role, the country's ethnic Chinese, Indian and other minority groups also had a seat at the table. The Umno-led Barisan Nasional (BN) coalition of Malay, Chinese and Indian political parties set an unbreakable template, ensuring political stability and ethnic harmony. It transformed
Malaysia
into a middle-income country and a role model for Muslim countries around the world.
A self-inflicted wound
Today, the party is a shadow of its former self. In 2018, former leader
Najib Razak
led the party to its first electoral loss. Four years later he landed in prison for corruption linked to the 1Malaysia Development Bhd (
1MDB
) financial scandal. His successor Admad Zahid also faces corruption charges. The criminal accusations are one reason voters rejected Umno, not just in urban areas but for the first time in its stronghold of Malay-majority constituencies.
Once a matter of pride, supporting Umno today is seen as a liability. Overall, Umno won less than a quarter of constituencies it contested; 15 of 26 seats were won by margins of less than 10 per cent. Once a national party, Umno now has no federal representation in eight of the 13 Malaysian states.
In urban Malaysia, Anwar's Pakatan Harapan (PH) coalition of multicultural parties successfully brushed aside BN's challenge, winning 82 seats. The Perikatan Nasional (PN) coalition won 74 seats and floored Umno in the Malay-majority rural areas that it used to win without breaking a sweat. The successful two-pronged attack has mortally wounded the once-mighty Umno.
Last month's electoral wipeout was partly self-inflicted, not just a result of the opposition's successes.
The timing of the election was poor
, the campaign was ill-thought-out and chaotic and Umno – for once – did not have enough financial resources to compete.
Furthermore, in full view of the electorate, its leadership was divided between Ahmad Zahid and rival factions. Ahmad Zahid himself won his seat by fewer than 400 votes, while potential future party leaders opposed to Zahid either lost or were not given cabinet positions if they did win.
The party's decline has accelerated over the last five years, but it began some three decades ago. In the 1990s it ceded control of the conservative north to the Islamic Parti Islam se-Malaysia (PAS) – which won a record 49 seats in this election – yet Umno was still able to form majority governments. A decade later, it lost the country's urban areas to the Anwar-led PH coalition, never to win it back. Despite being in government at that time, Umno continued to be blind to emerging threats to its supremacy. In the 2018 general elections where Najib's 1MDB scandal was the main issue, Umno lost power but it still won 54 seats, more than any other party.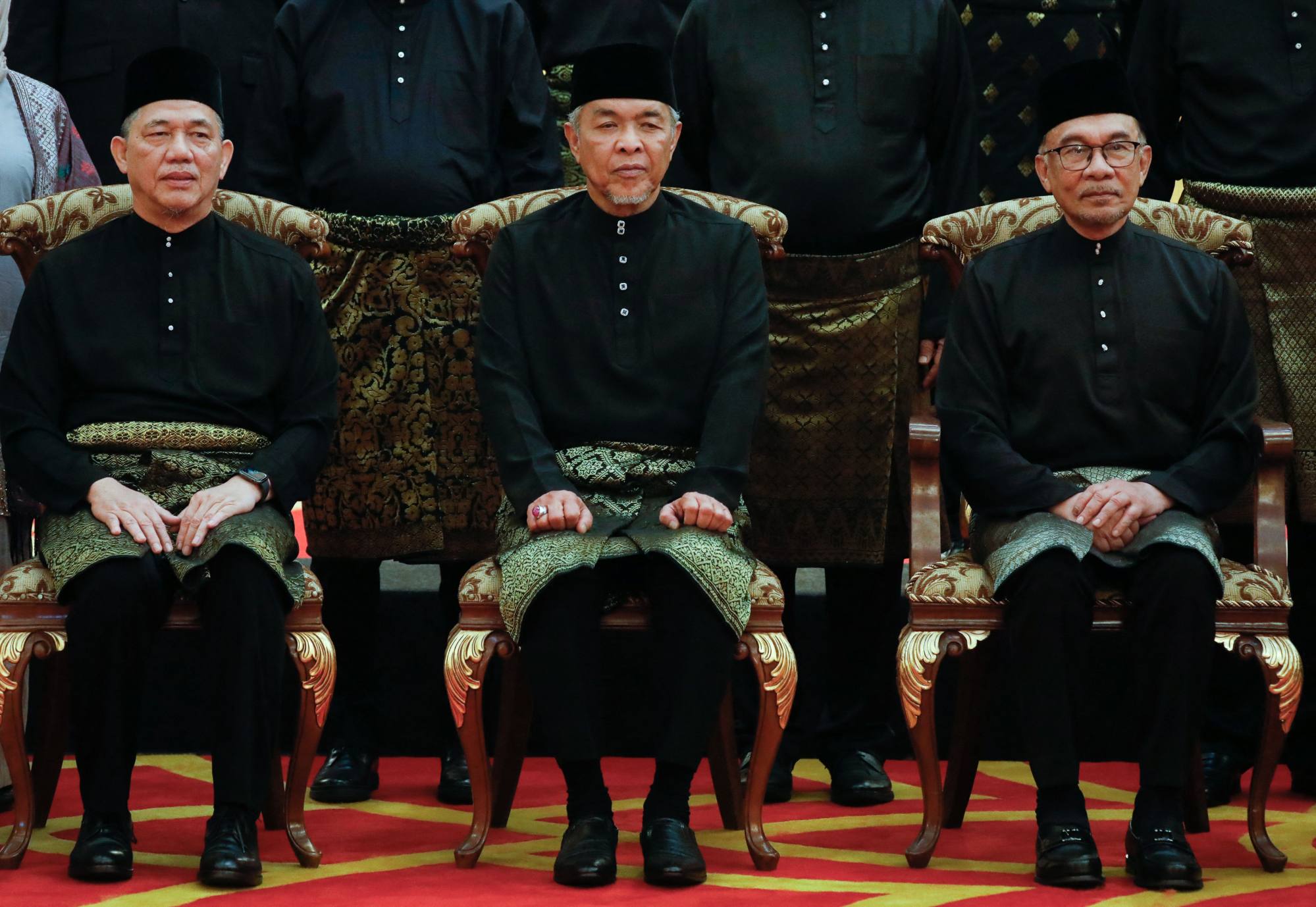 Can Umno make a comeback?
The party's abysmal performance marks a tipping point with far-reaching consequences. Most worryingly, Umno is no longer the preferred choice of ethnic Malays, who make up half of Malaysia. In urban areas, the electorate is comfortable with Anwar's vision of a "Malaysian Malaysia", where race is not a driver of political decision-making.
In the rural areas where race still matters, the electorate has shifted sharply to the right, especially towards PAS. With 49 seats, PAS is in pole position to further eat into Umno's dwindling support. Its message as protector of Malay-Muslim rights and the promise of corruption-free governance is a powerful alternative to both a broken Umno and Anwar's Malaysian Malaysia vision.
PAS makes for a formidable opposition. It will push to both quash Umno and keep Anwar on the defensive. Unless Umno fights back. Former prime minister and ex-Umno leader
Muhyiddin Yassin
's Bersatu party offers the electorate yet another purported cleaner, leaner version of Umno.
Yet there may be a small window of opportunity. Malaysian politics will remain fractured, requiring odd coalitions to govern. In the latest election, Umno turned from a historic loser into a kingmaker because no coalition won a clear majority. Ahmad Zahid only agreed to join the Anwar-led government after ekeing out an outsize role for Umno in the cabinet, including a prime post for himself. It's a Faustian bargain that could cost both Anwar and Ahmad Zahid in the next elections.
Meanwhile, Umno will use the its prominence – with six full ministers and five deputies – and access to government funds to repair its tattered reputation and regain support in the Malay heartland.
Yet that will not be enough to guarantee Umno's revival. Ahmad Zahid's corruption trials will resume soon, and a conviction will throw both the party and the government into a tailspin. The party remains bitterly divided with strong internal opposition to joining Anwar's government, even as Ahmad Zahid can claim his decision rescued Umno from oblivion.
Ahmad Zahid has rewarded his loyalists with plum cabinet posts and shut out those who opposed him. Yet the call for internal change and reforms is loud enough not to ignore. The call is coming most loudly from future party leaders; a fight between the old guard and a reforms-oriented younger set will be played out when the party holds internal polls soon.
The Malaysian electorate sent a strong signal in last month's election. It will not tolerate corruption, power politics and incompetence. And while Umno may be the nation's founding party, its time as the country's most dominant political party is now all but gone.
Hasan Jafri is Managing Director of Singapore-based HJ Advisory. He advises global clients on political risk and policy issues in Asia.