CHAU CHAK WING
Since making his billions in China's real estate market, Chau has become one of Australia's most influential Chinese-born businessmen, taking a close interest in politics and various philanthropic causes. Chau, who immigrated from Guangdong province in the 1980s, is believed to have donated more than A$4 million (US$2.9 million) to the country's two leading political forces, the Liberal and Labor parties, and has entertained former prime ministers including John Howard, Kevin Rudd and Bob Hawke at his luxurious Imperial Springs resort in Guangzhou.
Seen as a bridge to his homeland within political and business circles, Chau was credited by Howard for playing a key role in securing a A$25 billion liquefied natural gas export deal with China in 2002.
A prolific philanthropist, the Kingold Group chairman has donated A$45 million to Australian universities and been a benefactor to other projects including the Australian War Memorial.
In 2015, Chau, who holds Australian citizenship, famously paid A$70 million for the Sydney mansion owned by media scion James Packer without having seen the property in person.
Chau hit the headlines this year when Western Australia MP Andrew Hastie used parliamentary privilege to claim the FBI had identified him as an alleged co-conspirator in the bribery of United Nations official John Ashe. Chau, who was never indicted, has vehemently denied any involvement in the case. The property tycoon is currently pursuing a defamation action against Fairfax Media and national broadcaster the ABC over a series of reports that accused him of high-level involvement in a number of Chinese propaganda organs operating in Australia.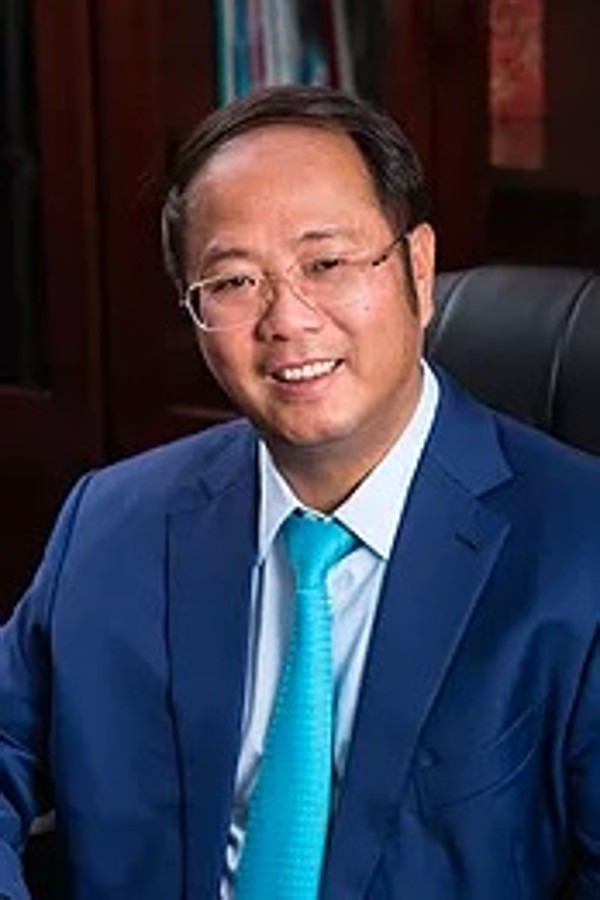 HUANG XIANGMO
After migrating to Australia in 2011, Huang quickly rose to become one of the most well-connected members of the country's Chinese diaspora. The billionaire property developer, who controls Yuhu Group, has donated at least A$2 million to the two major parties, and glad-handed such prominent politicians as former prime minister Malcolm Turnbull and opposition leader Bill Shorten.
Huang's links to former New South Wales Senator Sam Dastyari, a major power broker within the opposition Labor Party, were thrust into the national spotlight last year when the politician become embroiled in a national controversy. Dastyari was forced to resign after it emerged he had contradicted party policy by defending Beijing's stance on the South China Sea during a Chinese media event he attended with Huang. In the wake of the controversy, Shorten announced Labor would no longer accept donations from the businessman, who once paid A$55,000 to attend a lunch with the party leader.
Last year, the ABC reported the Australian spy agency ASIO had privately warned the major political parties about accepting donations from Huang and another Chinese-born property developer, Chau Chak Wing, due to their alleged links to the Chinese Communist Party. Beyond political influence, Huang has been heavily involved in promoting China's image in civil society. In 2014, Huang spent A$1.8 million to found the Australia-China Relations Institute at the University of Technology Sydney. The think tank, which bills itself as independent and non-partisan, has gained a reputation as one of the most active China-friendly voices in Australia's public square. Until late last year, Huang also served as the head of the Australian Council for the Promotion of Peaceful Reunification of China, which promotes Beijing's line on territorial issues such as Taiwan and Tibet.
ZENG WEI
The son of former Chinese vice-president Zeng Qinghong, Wei found himself in the crosshairs of Sydney's elite in 2014 when he tore down a historic century-old mansion after purchasing it for a then-record A$32 million several years earlier. After the local municipality refused permission to build a new A$5 million home in its place amid an outcry from locals, Wei appealed to the courts and got the go-ahead for his plans. Wei, who is married with children, quietly sold the home to a buyer identified as Jennifer Chen in 2015. Keen to glimpse a property connected to one of China's most powerful families, Chinese tourists had been known to include the home on their itineraries alongside the Sydney Opera House and Sydney Harbour Bridge. Besides his family connections and reported involvement in the privatisation of the state-owned Luneng power company in his homeland, Wei remains largely an enigma, and little is known of his activities in Australia. ■