The late 1990s was a time when the separatist insurgency in Kashmir – and the Indian government's fierce response to it – was at its peak. Gunfights, military cordons, beatings and abductions were a regular feature across towns and villages in the region.
Javed Ahmad Tak, a senior college student from Southern Kashmir's Bijbehara town, had been living in his uncle's house while Javed's uncle was undergoing treatment for cancer. At midnight on March 22, 1997, masked gunmen came looking for one of Javed's cousins, a member of the pro-India National Conference party. Unable to locate his cousin, the gunmen shot Javed at close range, damaging his internal organs including the spine, which left him paralysed below the waist.
"I remember the cold stretcher touching my bare skin at the hospital. That is the last thing I felt on my legs," Javed, now in his mid-40s, says while working on a computer inside his living room. The room, adorned with countless trophies and recognitions, itself is a testament to Javed's resilience in the face of immense personal tragedy.
It was while he was bedridden in hospital – a period of almost a year – that Javed realised his true calling in life. He decided to provide free tutoring to disabled children in his neighbourhood.
"I hired a room inside a government building and turned it into a school for two blind girls," recalls Javed, who now has two graduate degrees, in social work and education.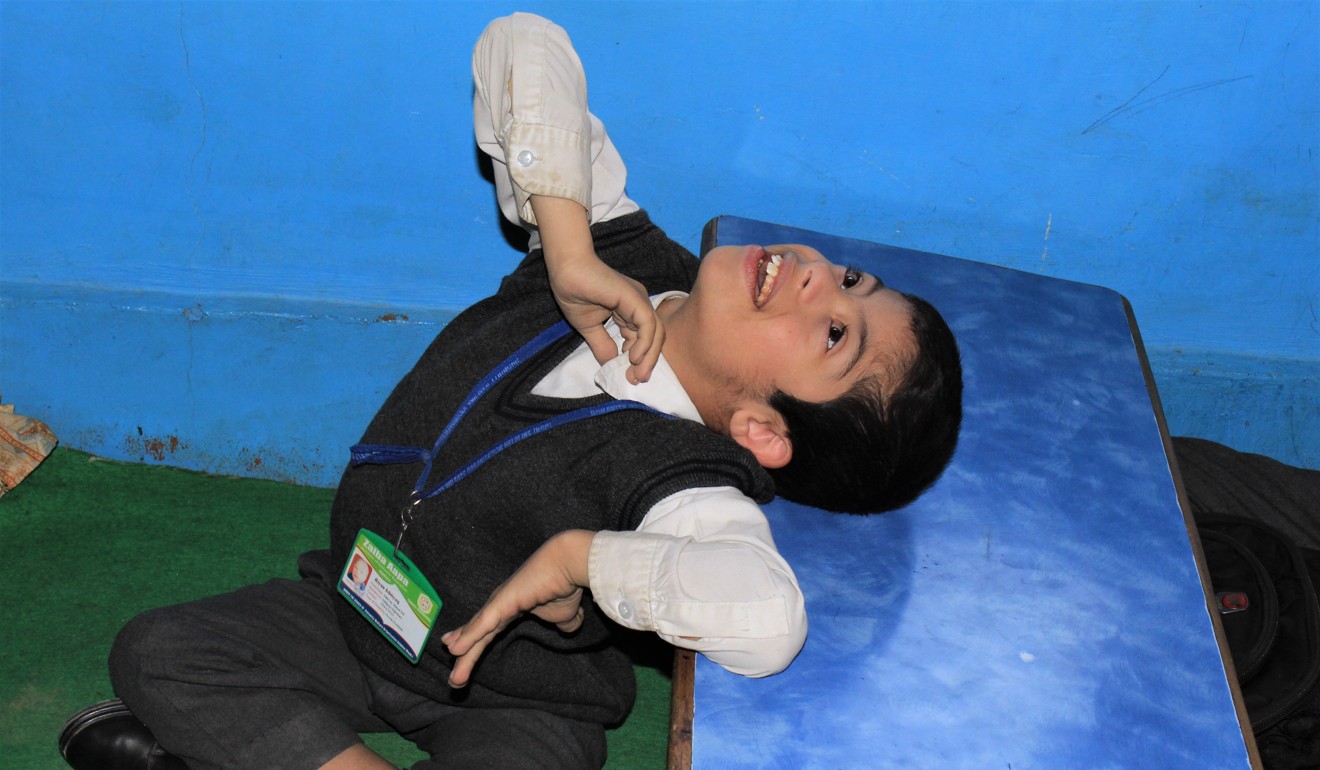 With the help of some friends and former students, he carried out a survey to assess the living conditions of people with disabilities in and around his town. For Javed, the survey produced a shocking revelation. "Some parents had chained their children with disabilities like animals and confined them to a room," he says. He became determined to bring a positive change in their lives.
People laughed and used to call the school a house for cripples. But now, the same people thank me for it
But that determination alone, however, could only take him so far. Javed desperately needed money to build a space that could serve as a safe haven for the children. He came up with an ingenious plan to give computer classes for a nominal fee and use the funds to build a school in his town that would exclusively focus on educating disabled children.
"At first, there was a lot of scepticism towards my project. People laughed and used to call the school a house for cripples," Javed remembers. "But now, the same people thank me for it."
The Zaiba-Aapa School of Inclusive Education, established in 2006 and named after Javed's late grandmother, currently has around 100 children on its rolls.
The school caters to autistic, orthopaedically impaired and mute children as well as those who are blind and have learning disabilities. As soon as you enter the premises, children gather around, trying to shake your hand or steal a quick hug. Others look inquisitively, smiling and communicating through sign language.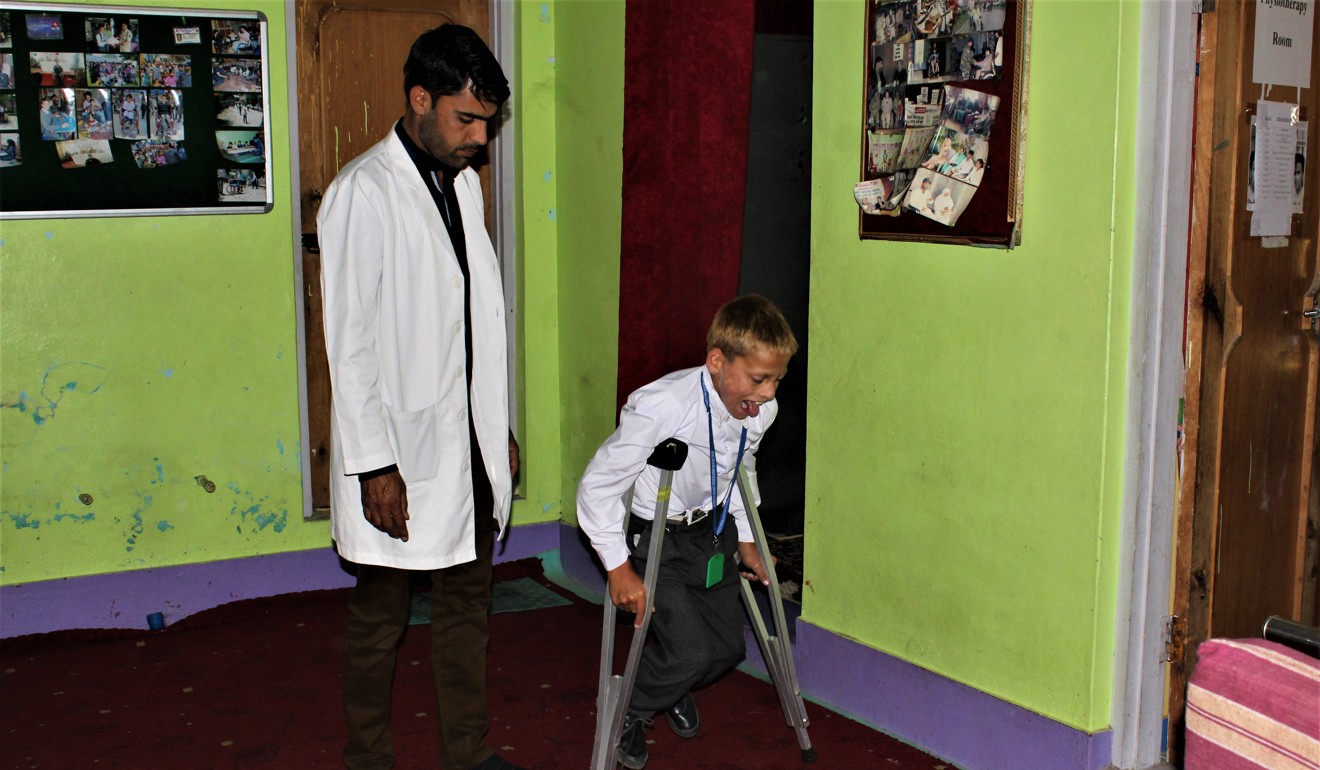 Although the school is currently run from a rented house, a permanent premises tailored to people with disabilities is under construction nearby. "This is the only school in the entire southern Kashmir that exclusively enrols children with disabilities," Aadil Rashid Vaid, the principal says.
There is no doubt that it is sorely needed: according to an official census, southern Kashmir has about 100,000 people with some form of disability.
Aadil says one of the most significant achievements of the Zaiba-Aapa school has been to change popular perceptions around people with disabilities. "The same child who drank water from open sewers can now write his full name in English," he says, a glimmer of pride in his eyes. "Some children urge their parents to bring them to the school even on weekends."
Each classroom is designated for a different type of disability. Paintings made by students adorn the walls. The school recruits a specially trained faculty and a physiotherapist. "Our aim is to make the students feel as normal as we can," says Mudasir Ahmad, a science teacher. Mudasir, formally trained in sign language, has been teaching at the school for the past two years.
As Mudasir delivers his lessons in sign language, Simran Jan, who is mute and deaf, takes notes in English. Simran previously had to attend a school with no special provisions for children with disabilities. "I didn't understand a thing there," Simran complains in sign language while Mudasir translates. "I really feel a sense of achievement every day in this school," adds Simran, who can now communicate in both Indian and American sign language.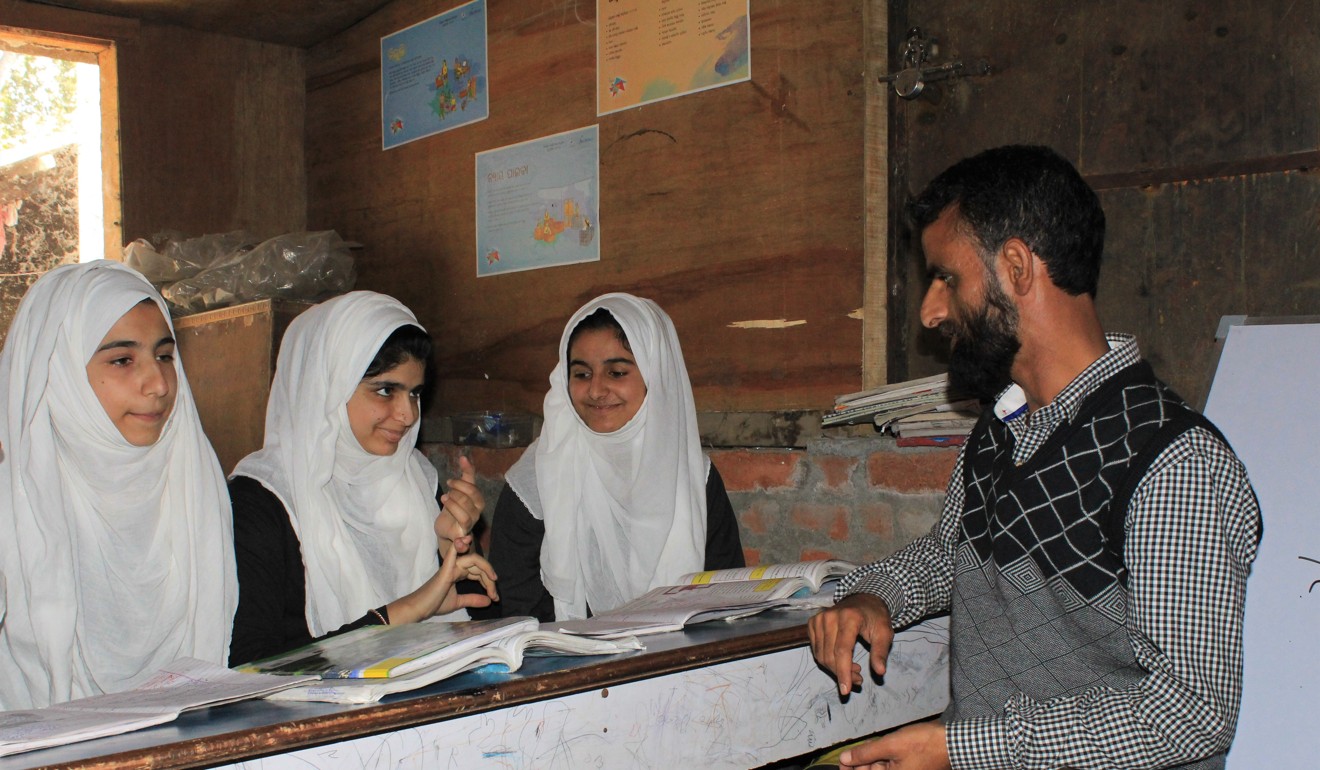 In a different room, Saima Bashir, a Braille instructor, taught a class of visually impaired children. One of the students is 15-year-old Hikmah Yaseen. Hikmah, who a few years ago could not even walk properly, now commutes to the school all by herself and can perform complex mathematical calculations in Braille. "The care that we receive here is unexplainable," she whispers.
Almost all the students who had previously attended non-specialised schools complained of constant bullying from other children as well as neglect and even resentment from the teachers. "Without any explanation, the teachers in my previous school plainly asked me to leave," says Shahid Bhat, who suffers from a learning disability.
The care that we receive here is unexplainable
Besides studies, the school also encourages students to participate in indoor and outdoor sports. Many of the students have even took part in regional and national level sports competitions.
Although the school's curriculum is not oriented for competition, some of the students have gone on to top the standardised tests held by the regional government's education board. One of these students is 19-year-old Zakia Manzoor, who is blind.
After topping her secondary school exams, Zakia joined India's Aligarh Muslim University (AMU) for further studies. AMU, which also runs a school for children with disabilities, is considered one of the most prestigious educational institutions in the country. "Zaiba-Aapa school brought a light to my life full of darkness," says Zakia.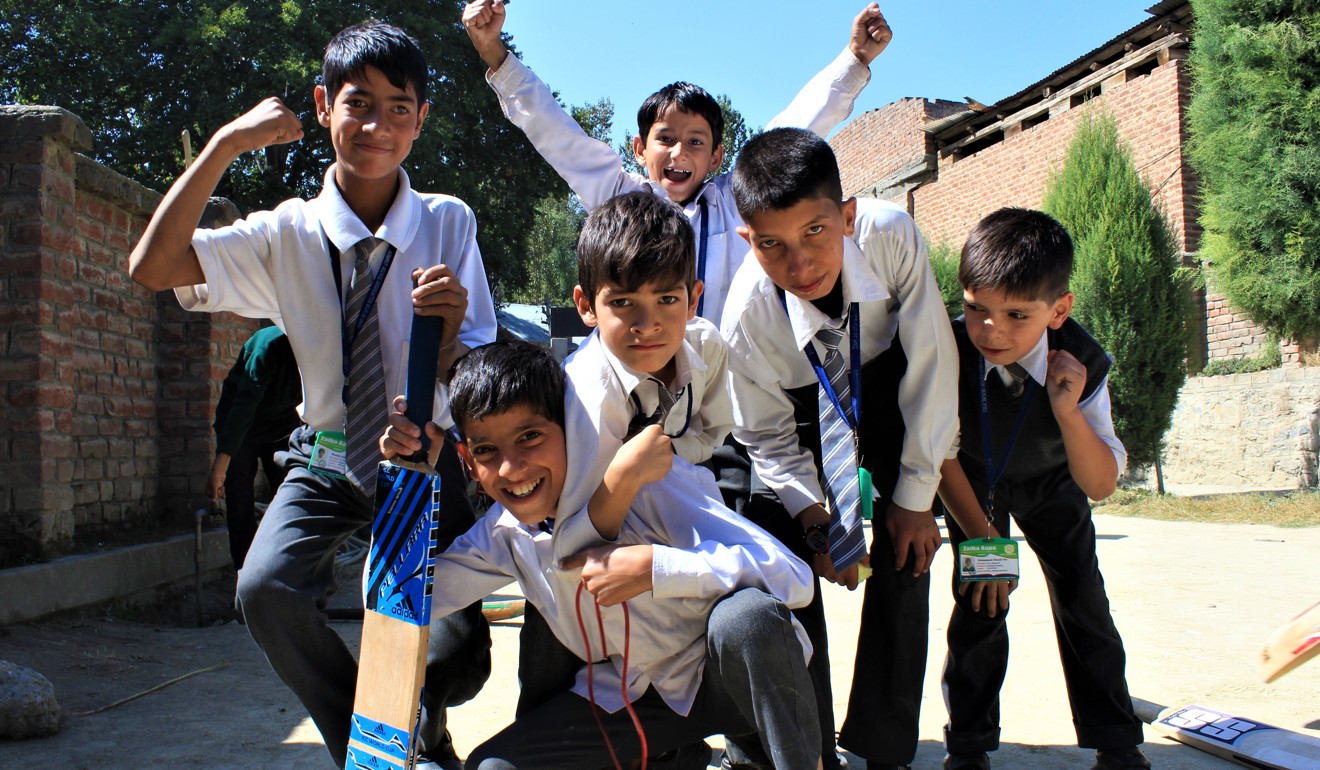 With public donations barely making up for the school's expenses, Aadil worries it is not a sustainable source of income. "Since we need specialised equipment as well as infrastructure, running on an unreliable funding stream is problematic," Aadil says. "And if the school shuts down for only a few months, we will lose years of progress that we have made with the students."
Also, the regional government has not adopted a proactive approach in its support and rehabilitation of people with disabilities. The 2016 Disabilities Act, a law passed by the Indian parliament that stipulates increased affirmative action for people with disabilities, has yet to be implemented in Kashmir.
While multiple rehabilitation centres for people with disabilities have been established across the region, Javed, who also heads an advocacy group for people with disabilities, point out that they lack adequate staff as well as physical resources. Despite all the ordeals, he remains firmly optimistic. "If it wasn't for that fateful night of shooting, I would never have made an attempt to help so many people," Javed says, smiling.