Tanjung Priok port in North Jakarta handles more than half the country's cargo traffic, but for the past few days it has also seen a steady inflow of body parts, debris, and personal belongings from Monday's Lion Air plane crash in the Java Sea.
Sifting through the remains of flight JT610, which left Jakarta with 189 passengers but never made it to Pangkal Pinang, is Willy, a photographer with Indonesia's National Search and Rescue Agency, or Basarnas.
As divers and rescuers scoured an area of 15 nautical miles for the Boeing 737 Max 8's fuselage and data recorders, Willy, who like many Indonesians goes by one name, took photos of the remains they brought on shore.
Among them were body parts – including a thigh, a head, and the body of an infant – he said, stoically.
"[For the infant, I saw] only the body, no head, no hands nor feet. I feel so sorry for the passengers … photographing these makes me sad, obviously. Each day I can take over 1000 photos. Aside from the plane debris I also take pictures of personal belongings like wallets, bags, identity cards, money, shoes.
"I will be here until the black box is found," Willy said, adding that he had only been in his job for a year.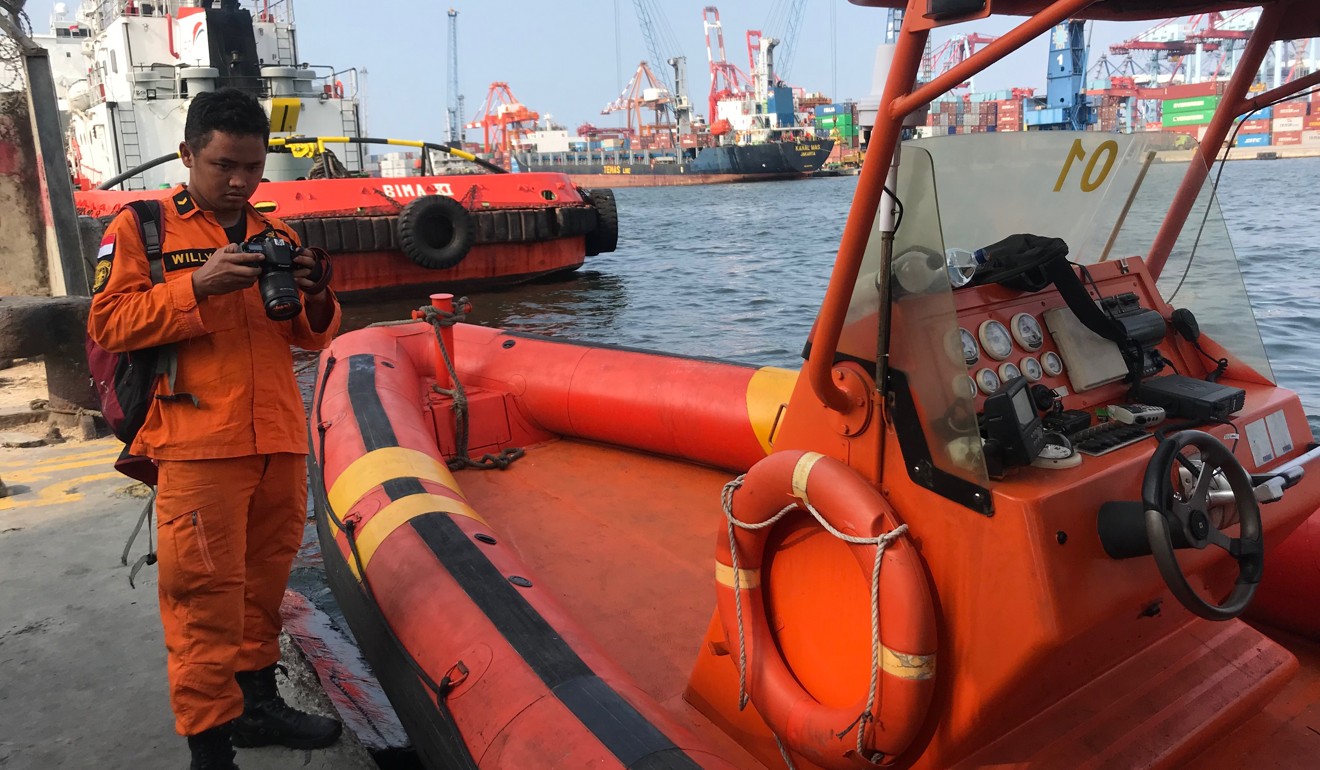 Wawan, one of the scores of divers deployed to find the body of the crashed plane, first headed into the water at 8am, but his efforts were thwarted by a lack of visibility. "Visibility is bad from 10 to 25 metres deep. We found shoes and sandals, but we couldn't dive deeper than 25 metres because beyond that it's all mud."
When asked how he felt about coming across human remains, his response was simple.
"This is my job," he said. "My body also has those parts."
Rahmat Awing, Wawan's colleague, said he had gone to a depth of 22 metres but was blocked by fishing nets. "We have already dived in four spots but haven't found the fuselage yet … our final mission is to find the victims, fuselage and black box."
Indonesia's armed forces chief Hadi Tjahjanto said on Wednesday that Basarnas had identified the possible location of the jet on the seabed, while National Transportation Safety Committee head Soerjanto Tjahjono told reporters that pings detected by search teams were definitely from the aircraft's flight recorder because they were heard at a regular interval.
Throughout Wednesday, rescue boats docked at the Jakarta International Container Terminal – co-owned by Hong Kong-based Hutchison Port Holdings – to offload five body bags filled with human remains.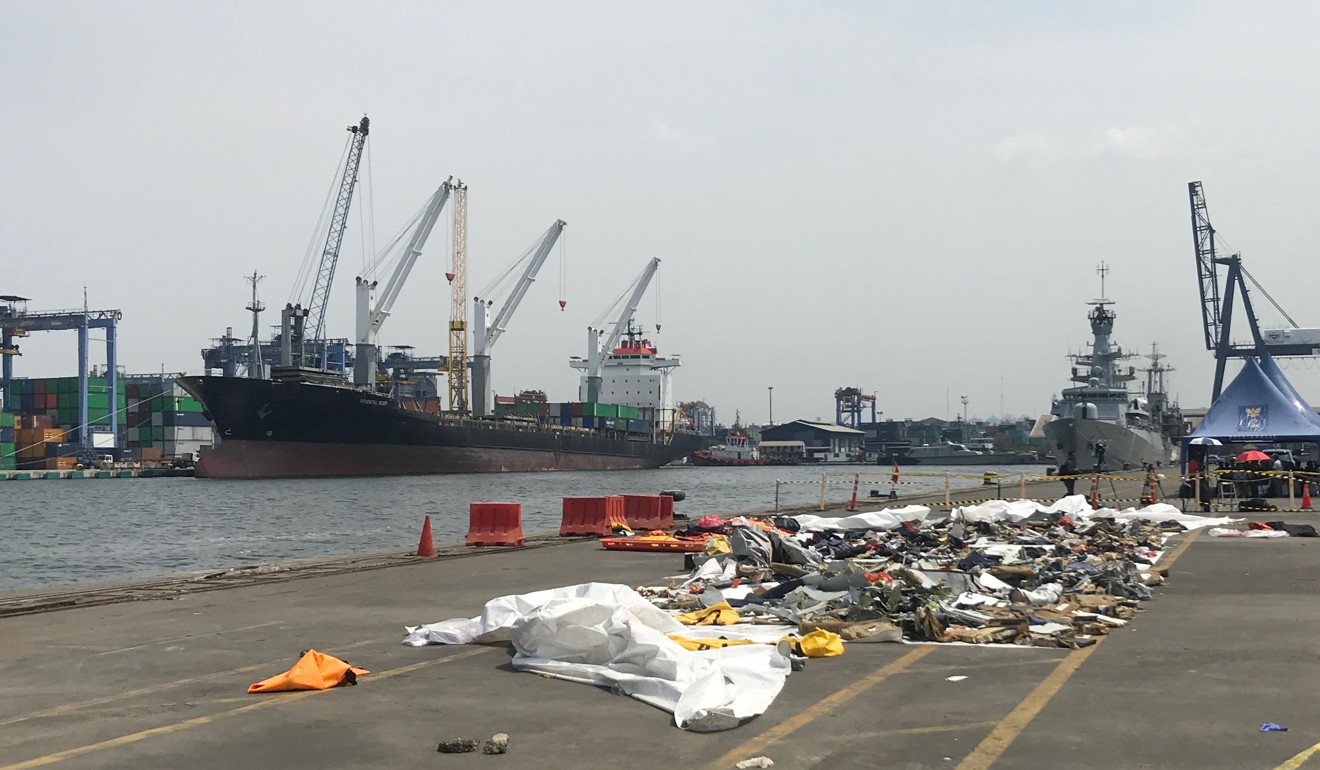 Tents in different colours were set up for members of Basarnas, the Red Cross, police, military, volunteers and journalists, among others, to take breaks, while ambulances and even helicopters were parked in the sprawling complex.
At about 3.30pm, families of passengers arrived at the terminal to see if they could spot any personal items.
Siti Aminah, 60, teared up as she spoke of her nephew Murdiman. He was a member of the regional House of Representatives in Bangka Belitung province, where Pangkal Pinang is located, and had been in Jakarta attending a meeting.
He was scheduled to return on a Garuda Indonesia flight on Monday morning but switched to Lion Air so he could leave earlier.
"I came here with his daughter because we wanted to see if they have found his wallet, but we didn't see it. Hopefully we won't find his wallet because that could mean that he's still alive," Siti said.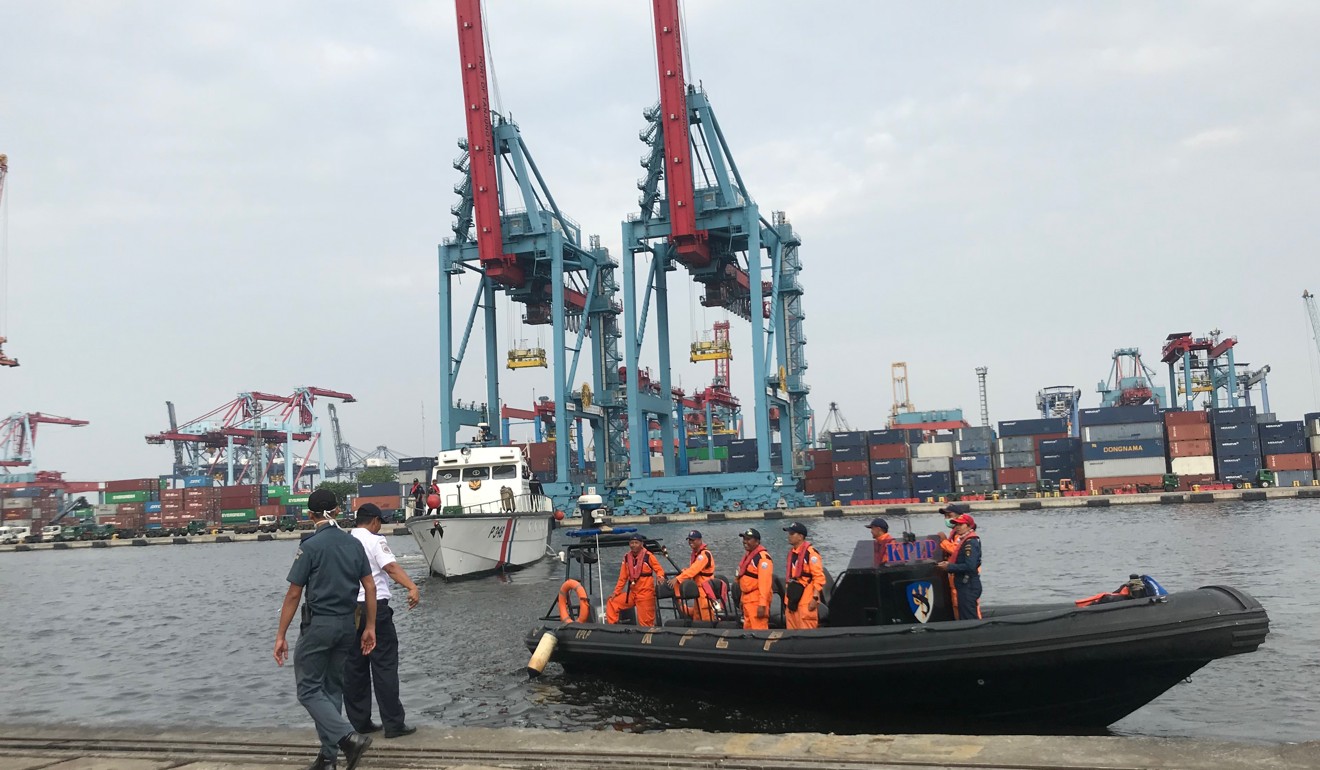 Sanu Dwi Prasetya, who founded Jakarta 4x4 Rescue, which helps authorities conduct humanitarian search operations, said he had been doling out water and meals from his car to volunteers and relatives at the port.
His best friend's female relative was on the ill-fated flight, he said, and the victim's parents and sister had arrived in the Indonesian capital from their home in Palu, Sulawesi, which was hit by a tsunami last month.
The family waited at the police hospital on Tuesday, where the disaster victim identification unit is being operated, but decided to go to the port on Wednesday to see what the boats were bringing in.
"I will set up the tent here for the mother to sleep at night because they want to be here. They still believe that she's still alive … they still hope for the best," Sanu said.
Additional reporting by Associated Press