It was a clear, beautiful morning on December 25, 2016, when Chinese-Canadians Lam Chun-sek and Roy Lee Tin-hou set off for a winter hike in the mountains of North Vancouver. A thick layer of fresh snow blanketed every surface as the sun shone overhead, transforming the woods into a dazzling, monochromatic world.
A shared affinity for hiking and a love for nature had brought Lam, a 64-year-old retired cook and Lee, 43, together. The two often went hiking as a pair, or with others including a group of friends they met through Vancouver's Sowers Society of Education, the Vancouver branch of Sowers Action, a Hong Kong-based educational charity.
That morning, the trails in and around Cypress Provincial Park, a popular winter sports area located in North Vancouver, were bustling with skiers, snowshoers and hikers. Like many who took the same route that day, Lee and Lam strapped on their snowshoes and ascended the Howe Sound Crest around 9am, a 29km trail that takes hikers through the dense forests and into steep areas that lead to breathtaking views of the Vancouver coastline.
We felt terrible, but there was nothing more that could be done
By noon, Lam and Lee had reached an area called St Mark's Summit, a popular 1,371 metre-high lookout where they greeted a fellow hiker and continued on their way.
But hours later, in the evening, Lee's vehicle was found empty in the car park by rangers. The pair had left no notes or messages about where they would be hiking that day so rescuers, friends and family were left to guess where they had gone.
The next day, on December 26, a search began on Cypress Mountain and the surrounding Black Mountain trails. The weather had taken a turn for the worse, as a snowstorm and whiteout conditions obscured the landscape, making it difficult for rescue teams to find any traces of the pair.
It remains unclear exactly what happened to Lam and Lee. All that is known is that some time between noon and 10pm on Christmas Day, Lam and Lee vanished. They have not been seen since.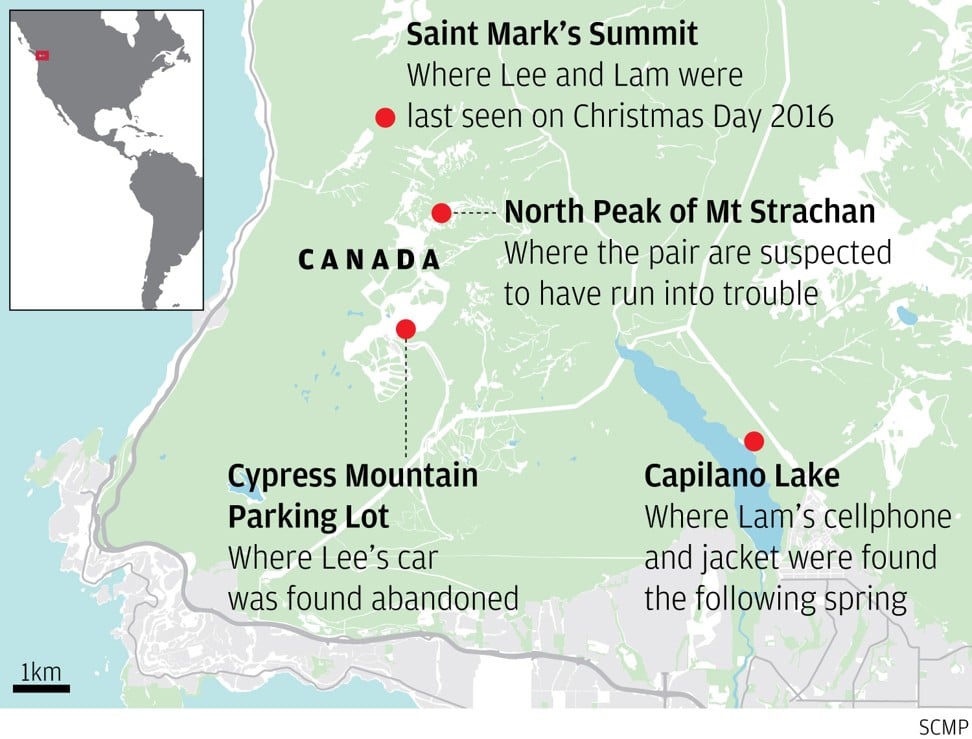 A BROTHER'S GRIEF
This year marks the second anniversary of Lam Chun-sek's disappearance. Lam lived alone on the second floor unit of a house he shared with his family in Vancouver. This time of the year is especially difficult for his younger brother, Mark Lam, who recently requested the British Columbia Supreme Court declare his missing brother dead.
"In the morning [the day he disappeared,] around 7am or 8am, I heard him leaving the second floor," Mark said. "I knew he was going hiking that day, and that evening when I got home – I didn't see any signs of him being at the house.
"The next morning, on Boxing Day, I got a call from the police [about Roy Lee's car]. Over the next few days, they still didn't turn up. And by that time, we knew something had happened to them."
Mark recalled the agonising period after their disappearance, and being told the pair had not taken food, extra clothing or any other equipment with them.
"We felt terrible, but there was nothing more that could be done," he said. "During the week they went missing, the thought that they had already passed away crossed our minds."
Given the significant population of the Hongkonger diaspora around the world, news of the pair's disappearance soon made international headlines, and Lam's friends in places as faraway as France and Australia reached out in concern.
"In Vancouver, we lose people in the mountains each year," said Ming Chan, a close friend of Lam and Lee and a keen hiker himself. "But their disappearance made the news outside Canada continuously. Even people in Malaysia knew about this.
"Christmas Day, I still remember the blue skies filled with a thousand clouds. But by the evening, it was snowing and raining. Boxing Day, it was very cold and there was a lot of snow."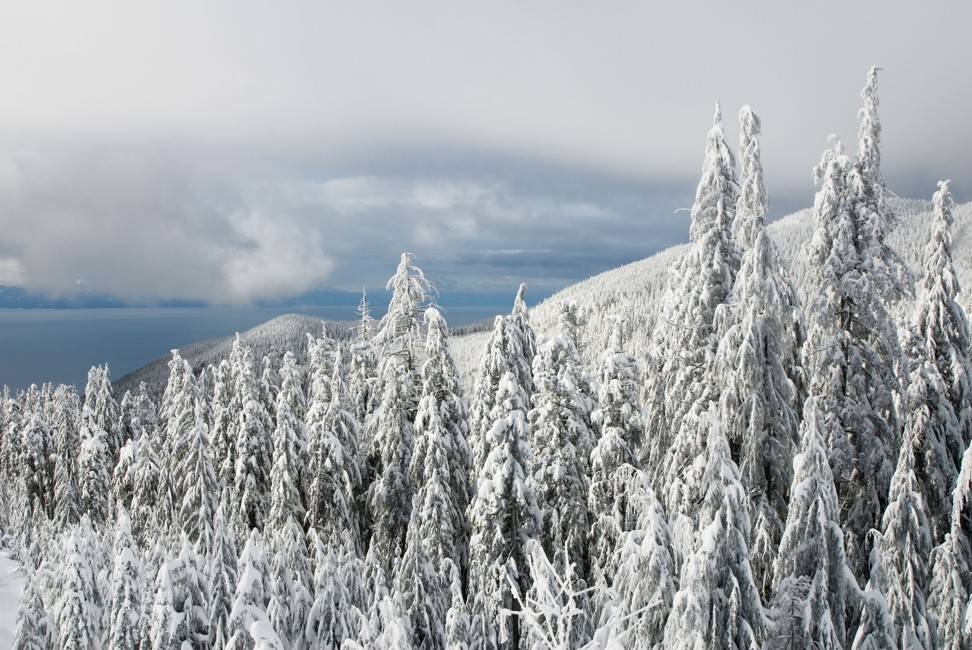 That day, Chan and a group of friends hiked up several trails to see if they could find any trace of the pair.
"By 4pm, we came back down, it was so cold that we couldn't feel our hands," he said. "We couldn't even get the car keys into the lock, it was minus-10 degrees Celsius up there."
Any lingering hopes dwindled further as the snowstorm buffeted the area.
"They told us they wouldn't survive more than two days up there in those conditions," Mark said. "We kept waiting but there continued to be no news."
After five days, amid poor weather and heavy snowfall, the search was finally called off. Weeks after Lam's disappearance, Mark bought a burial plot for his brother in the hope of giving him a final place to rest. However, both Lam's and Lee's remains have yet to be found.
"We waited two years," Mark said. "It's not as if he was documented at a hospital, so we are relying on police records to have him officially declared as having passed away."
Lam left behind Mark, another younger brother and his elderly mother, who now lives in a care home.
"Maybe it's fate or luck," Mark said. "But my mother has Alzheimer's and since entering the nursing home she doesn't recognise us, so she doesn't know about my brother's disappearance."
Lam grew up in Hong Kong and as an adult, lived abroad for several years where he worked in hospitality.
"He spent a decade in Japan working as a cook in Chinese restaurants," said Mark, recalling there wasn't much Chinese food in Japan back in those days. Upon returning to Hong Kong, Lam found it difficult to adjust to the pace of life and decided to join his family for a new life abroad. He moved to Canada in 1991.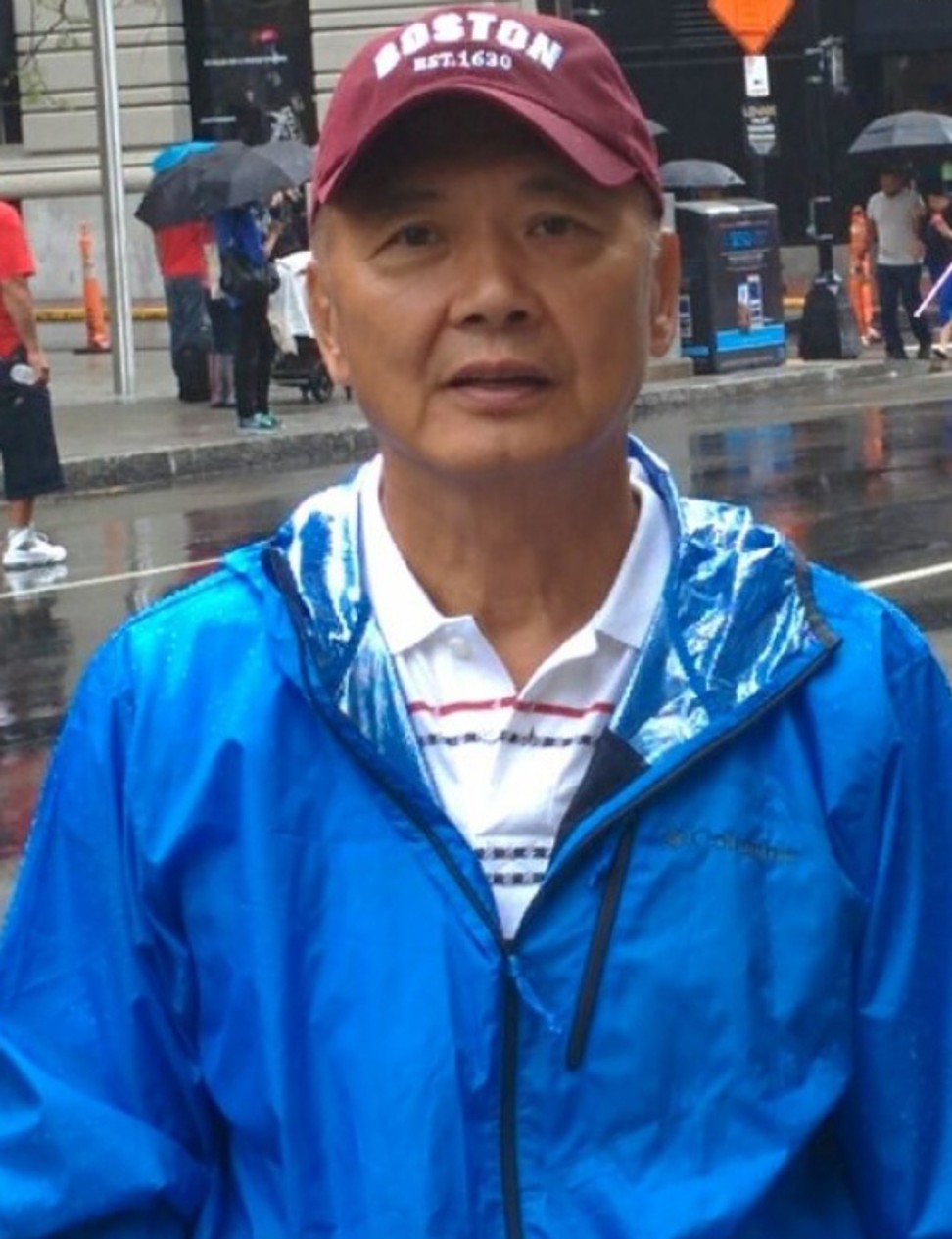 "He started hiking three years ago, and he really enjoyed it," Mark said, recalling that his brother would go hiking as often as two or three times a week. "Originally, he loved to fish, but because the provincial government started restricting the level of fishing in the past few years, he took up hiking instead.
"He was so happy before his hikes, he would prepare all his equipment at night and then the next morning he would wake up early to check everything before heading out."
Lam would also wake up early to rustle up meals and snacks for his hiking friends to eat on the mountaintops. Christmas festivities bring back memories of the elaborate home-cooked dinners Lam would prepare for his family.
"He loved to cook for others," Mark said. "Over the holidays he often cooked for us. He would make sumptuous dishes like braised Chinese mushrooms, or abalone dishes. When it came to food, he really went all out for us.
"My brother was a very good person. He was never selfish and helped our family in any way he could. He was the best brother you could ask for."
Roy Lee, who was also single and had lived with his family in Vancouver for several decades after moving there from Hong Kong, left behind his parents and three sisters. His family was contacted by This Week in Asia but declined to comment.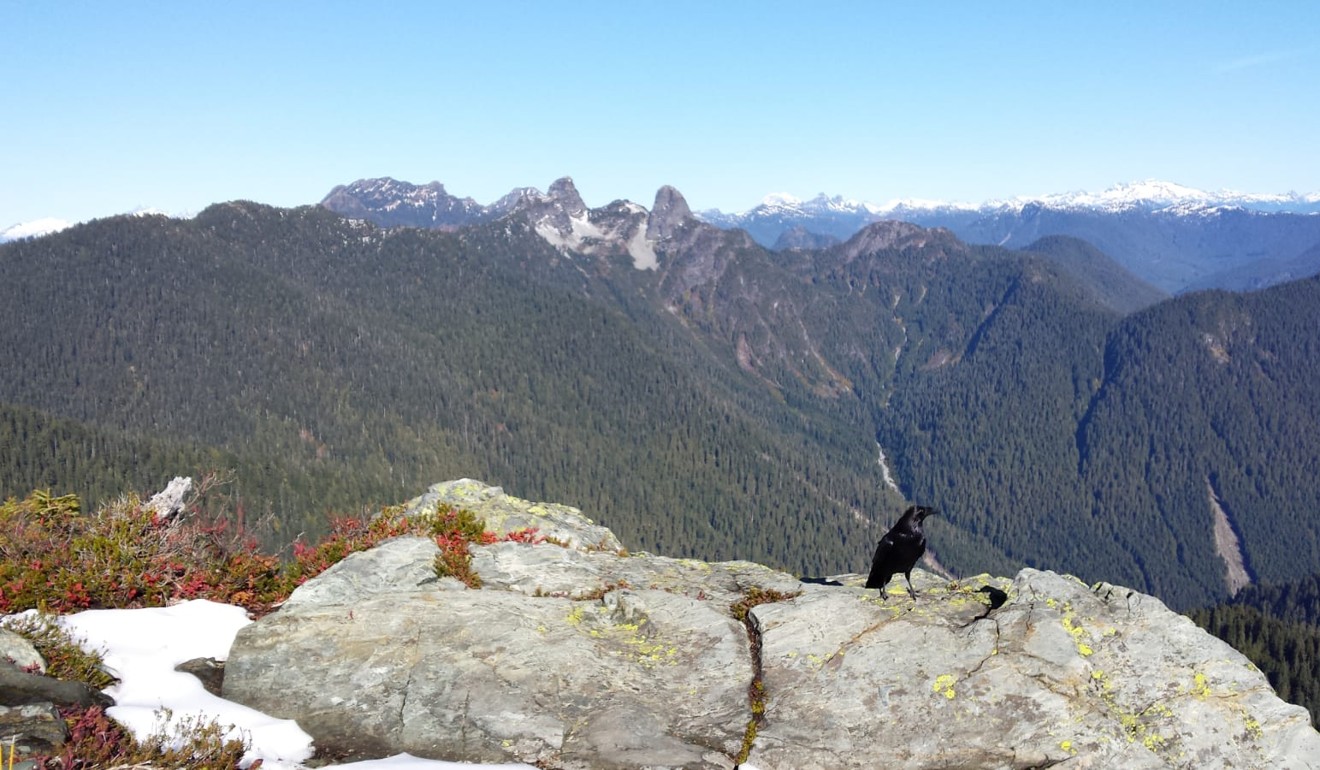 IN THE ROCKY MOUNTAINS
Each year, among the hundreds of emergency calls made, about 130 full-scale search and rescue operations take place along the North-Western coastal mountains and wilderness of Greater Vancouver and the region. North Shore Rescue, a Vancouver-based search and rescue team made up of volunteers, oversees each of these missions.
In the days following Lam's and Lee's disappearances, volunteers spent more than 1,000 hours scouring Cypress Provincial Park in person and by helicopter for the pair. Search experts said it was not just the terrible snowstorm that hampered them; the jagged mountain terrain also made it very difficult to cover every part of the 3,012-hectare park.
The one thing that was weird about this was that they never made a call for help. And why was that?
"When you look at the size of those areas, it's a lot to cover especially when you consider that they may have been off-trail," said Mike Danks, team leader of North Shore Rescue. "As soon as you're off-trail, you're entering very steep terrain.
"The storm cycle during that period was horrendous. Very, very poor conditions, we were very limited to where we could send our team because of the risks," he said, noting that the snow was at least thigh-high in walkable areas. "And those two men were likely high up on the mountain in these conditions.
"It would've been very, very easy to trigger an avalanche or to be caught in an avalanche with overhead hazards as well. Most people don't have a lot of avalanche training and don't know how to mitigate the risk of avoiding terrain that will slide into you or onto you if you're below it."
Danks added that it was crucial to tell others of a planned route before embarking on a hike, as this could dramatically increase the likelihood of rescue.
"The one thing that was weird about this was that they never made a call for help," he said. "And why was that? Their cellphones were pinging off towers but they never called for help. For us, it doesn't make sense that they would be lost and hiking around. It makes sense that something significant happened that debilitated them."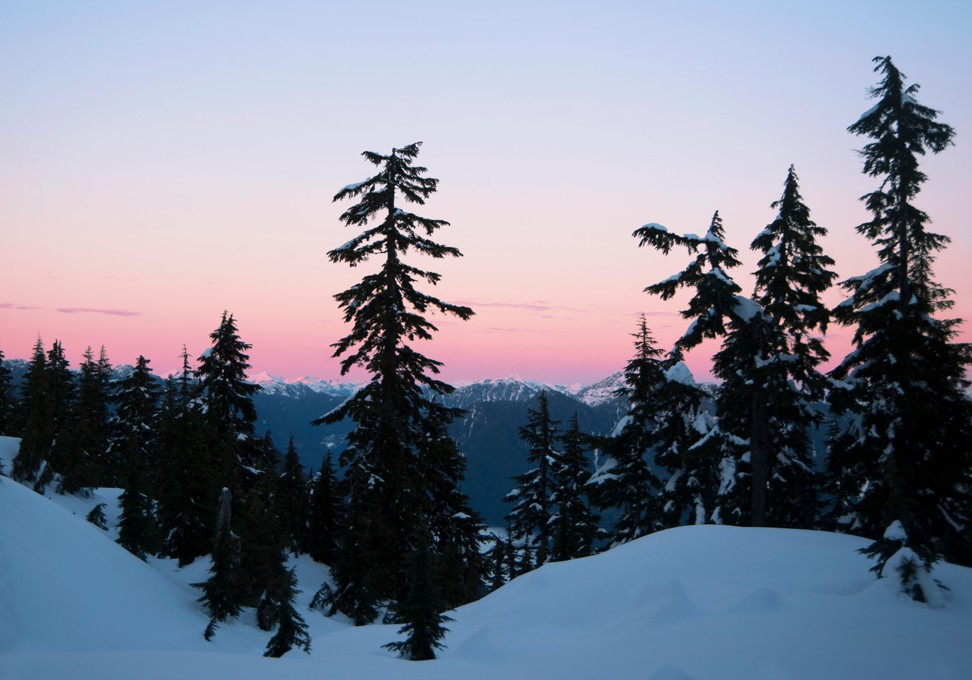 A few clues suggest what may have happened that Christmas Day.
"We put the pieces of the puzzle together," Ming Chan said.
After making their way back from St Mark's Summit, Lam and Lee most likely crossed the Christmas Gully Trail – from Howe Sound Crest – to reach the North Peak of Mount Strachan, one of the many mountains inside the park. The weather was good that day, so they probably figured they could make the most out of that view by visiting another lookout point, Chan said.
"There is a route that goes up to the North Peak of Mount Strachan," Chan said.
Everything was covered in snow that day, so when Lam and Lee walked up to the edge of the cliff of the North Peak, they could have stepped onto a snow cornice – a mass of hardened snow that can form an artificial ledge that becomes a hazard for hikers as they can break off without warning. Snow cornices can cause fatal falls in the wilderness. Last year, five Korean-Canadian hikers died after falling 500 metres when a snow cornice broke off on the north face of Mount Harvey, a peak also located along the Howe Sound Crest Trail.
"Because a member of their hiking group was walking slower and caught up, these hikers who fell off the cliff were found right away," Ming Chan said. But in Lam and Lee's case, they were alone.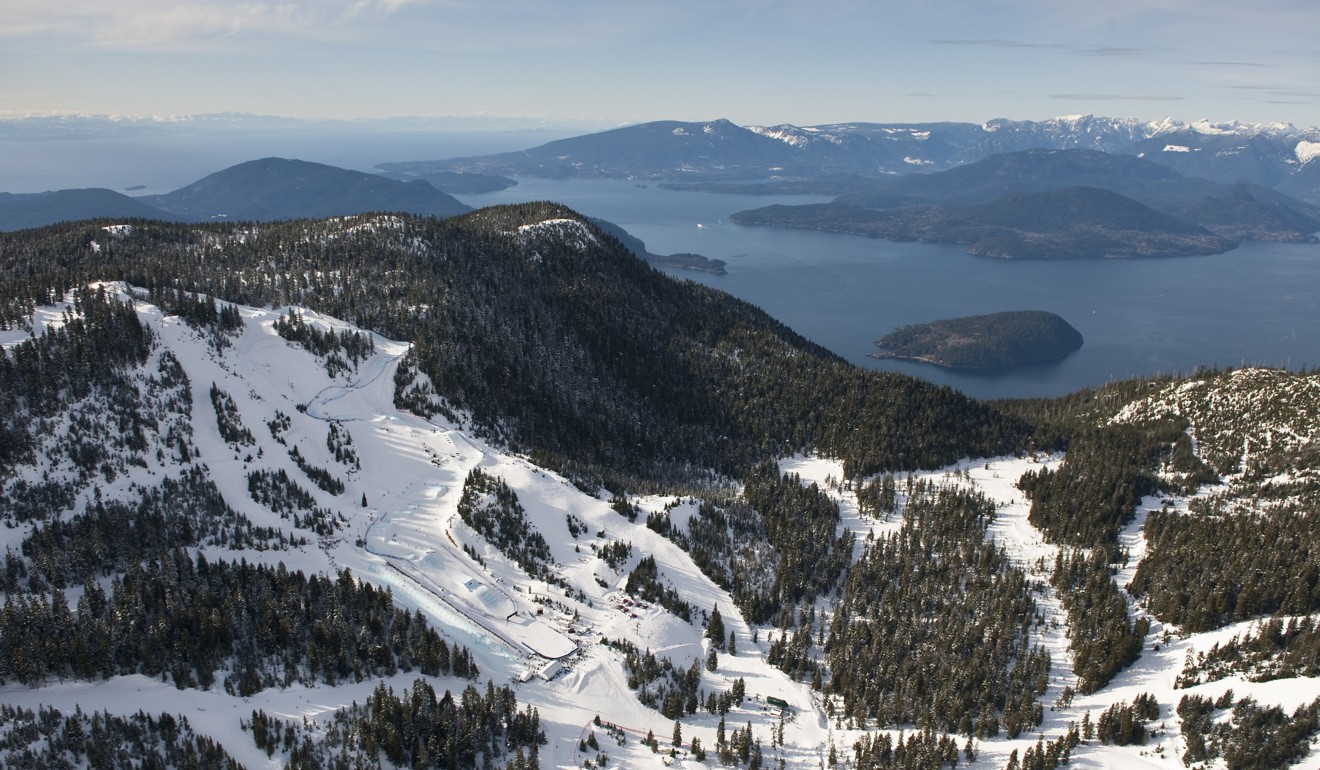 The following spring, boots, snowshoes, and Lam's jacket and mobile phone were found in Capilano Lake, a reservoir roughly 4.3km southeast of Cypress Provincial Park; small creeks and tributaries from the base of Mount Strachan flow into this region.
As the snow melted, the items drifted into the reservoir, Chan said. The jacket and equipment could've belonged to anyone, he noted: "But the cellphone could only belong to Sek [Lam]."
The North Peak of Mount Strachan drops sharply several hundred metres before its base. Chan and friends have tried several times to reach the base, but hiking down from that location has proven extremely difficult, even for the most experienced trekkers.
"Based on cellphone data we gathered, it almost looked as though one man had fallen and the other was moving and trying to help him," said Danks, the search and rescue team leader.
"It could've been a snow cornice, it could've been an avalanche, it could've been a fall, or exposure. Sometimes it doesn't matter how much training you have. You can have a bad day, take a fall in the mountains and it's not good."
Ming Chan clings to hope that the pair's remains will be found.
"Two months ago, before it started snowing this winter, we went down another trail, it took us one hour to progress 400 metres," Chan said. "It was too dangerous. This was the latest attempt.
"In all our years of hiking together, we've never had anything happen. Not even a drop of blood was spilled. Then suddenly, all this happens at the same time. Of course, years later, we are still really sad. I think about Roy and Sek every day."
Meanwhile, Mark Lam finds solace in the idea that his brother died doing what he loved best.
"He was always really happy after coming back from hikes," he said. "Hiking became his purpose. It was everything to him."