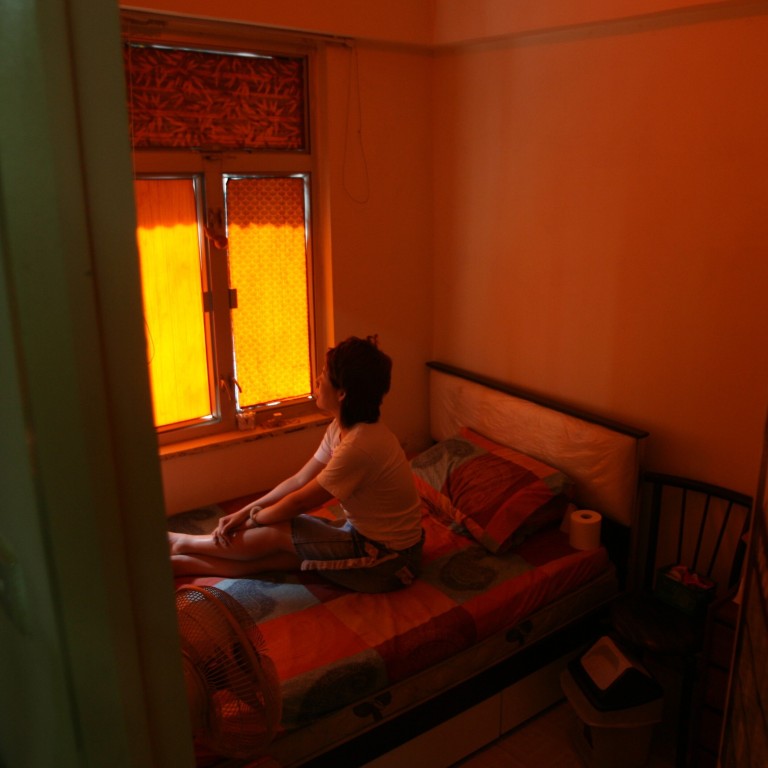 Coronavirus: 'I don't want to infect my children,' says Hong Kong sex worker
Sex workers are facing greater health risks and violence amid the pandemic – and their income is drying up
In countries like India, the situation is so dire that many are turning to unscrupulous money lenders just to buy food
Cici, a mother of two young girls, has been a sex worker in
Hong Kong
for about four years. But she is now struggling to make ends meet in one of the most expensive cities in the world.
"I never experienced such poor business," says Cici, who is in her 30s.
Since January when the first case of the
novel coronavirus
was discovered in Hong Kong, residents have embraced social distancing, with many staying in their homes and rarely venturing out. That has led to a dramatic drop in Cici's daily wages.
"Previously, I could earn HK$1,000 a day, now I don't even have one customer a day," says Cici.
Every day now brings anxiety for Cici. Not only because of money concerns, but also because she knows she is at risk of contracting the disease. "Any customer could be infected and I always worry … I don't want to infect my children," says Cici, who works in a one-woman brothel in Kowloon.
Sex workers like Cici are not only highly exposed to the
coronavirus
, which has already infected more than two million people across the globe, but because of quarantine and lockdown measures they also have limited access to clinics and support groups. That leaves them more vulnerable, both to sexually transmitted diseases and exploitation.
Some have found that clients are increasingly violent, while others have resorted to riskier ways of soliciting customers due to the loss of income. In extreme cases, such as in
India
, sex workers are taking loans to buy food.
Cici's way of working has changed since the beginning of the outbreak.
"I will measure my customers' temperature before entering the room," she says. "I also ask them to wear a mask and wash their hands. If they refuse to wear a mask, I will ask them to go away."
Cici, who moved from mainland
China
to Hong Kong about seven years ago, cleans the room diligently before and after each encounter. She fears the disease almost as much as she fears being out of work. "I also don't want to go to the quarantine centre, because I will further lose my income," the Sichuan native says.
But despite all the precautionary measures, Cici knows she is putting her life on the line. "It's dangerous," she says with a sigh.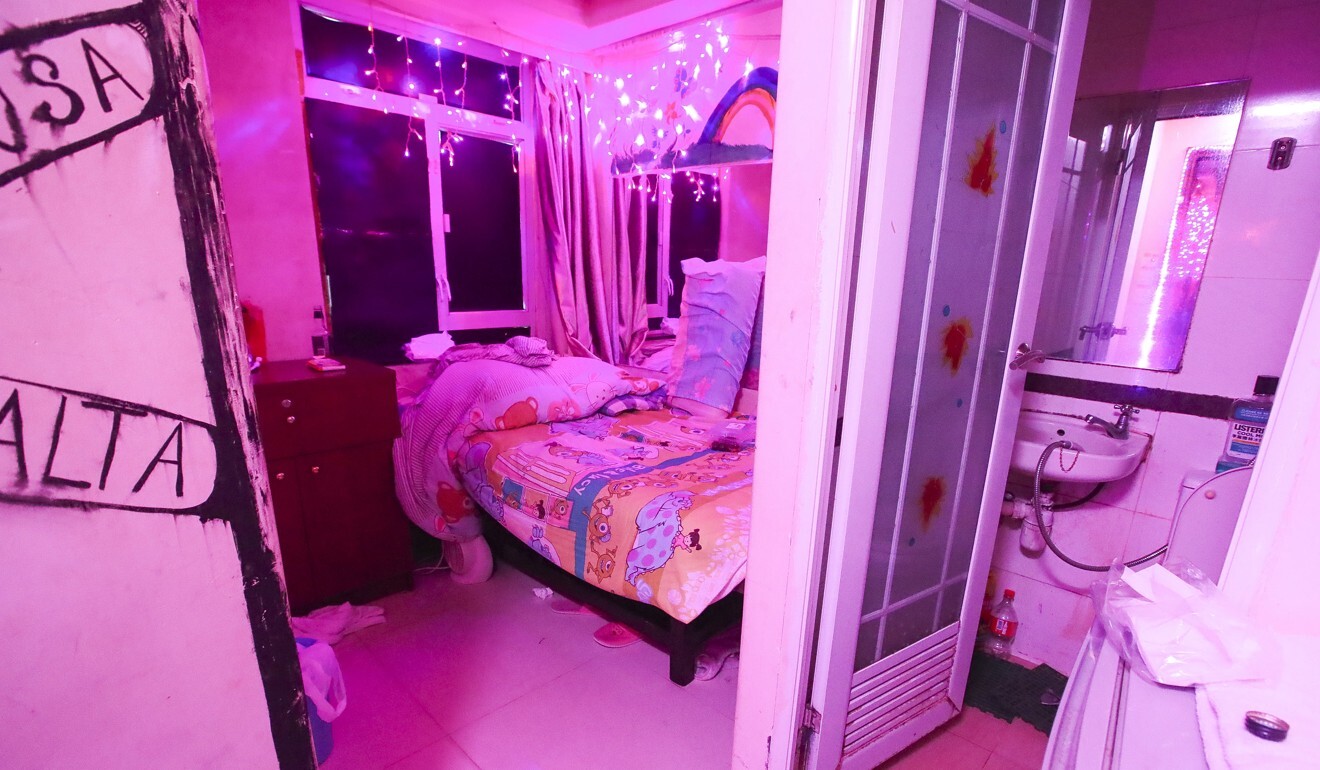 NO ONE TO TURN TO
A spokeswoman for Zi Teng, a help group for sex workers in Hong Kong, says that most sex workers have seen their income decreasing since last year after anti-government protests broke out in June. The coronavirus crisis has made things worse, as many experience further income volatility and have a hard time finding protective items, such as masks and hand sanitisers.
"Some of them are also facing violence from customers. Many clients wear masks and end up stealing property or refusing to pay for the services. The women then have a hard time to identify them," says support worker Ann Lee, claiming that the response from the police has been slow.
Zi Teng estimates there are more than 100,000 sex workers in Hong Kong – 90 per cent of whom hail from mainland China and the rest come mostly from Southeast Asian countries as well as Eastern Europe.
Because of limited resources to provide staff and volunteers with masks and other protective gear, Zi Teng has reduced outreach activities, such as delivering information and condoms to sex workers. Workshops on occupational safety have also been cancelled, while the group is no longer providing free medical tests.
"The government clinics have also been closed so they are facing increased risks of sexually transmitted diseases. And if they want to check it, they can't go anywhere," Lee says.
The advocate says this group of women has no one to turn to in Hong Kong. "Sex workers are usually ignored by the government. It seems they don't realise that these workers exist in society," she says. "Every sector can ask for stipends and allowances, but sex workers can't have the same demand, also because sex workers are not willing to come out."
Sex workers elsewhere in
Asia
and around the world are struggling with similar issues.
In recent weeks,
Thailand
has barred entry to foreign visitors, banned social gatherings, introduced a night curfew and shut all but essential shops.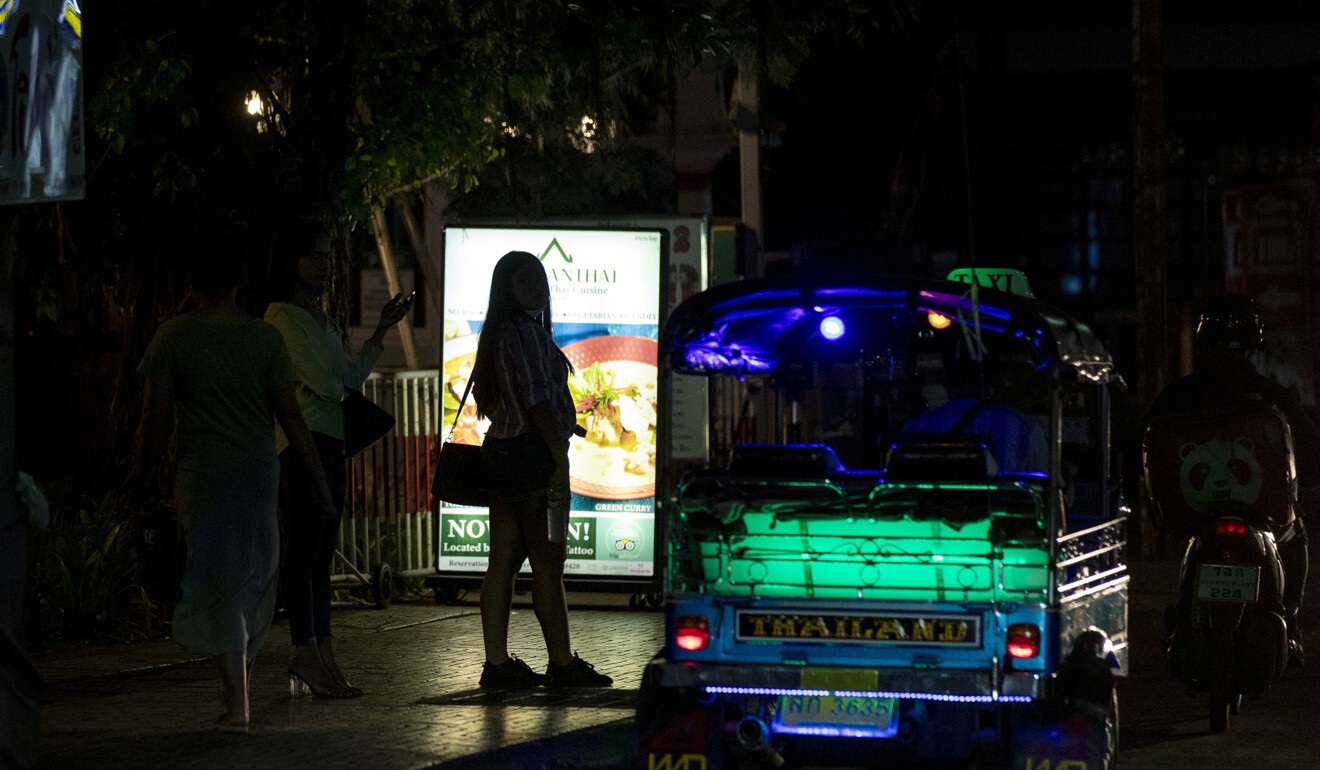 With night clubs and massage parlours closed, red-light districts across the country, from Bangkok to Pattaya, have gone quiet and an estimated 300,000 sex workers are now out of a job.
While some have returned to their hometowns, others have been left with no option but to work in the streets, where they face greater risks due to the pandemic.
A rights group has written to the government, pressing the authorities to provide assistance to sex workers who have lost their earnings.
In a separate statement this month, the Global Network of Sex Work Projects and the Joint United Nations Programme on HIV/Aids highlighted the discrimination faced by sex workers, urging countries to allow them to access health services, social protection and income support schemes.
They also called on the authorities to stop "punitive crackdowns against sex workers, resulting in the raiding of homes, compulsory Covid-19 testing, arrest and threatened deportation of migrant sex workers".
DEBT TRAPS
In
India
, the situation has been so difficult that many sex workers are unable to get food.
The country – where there are, according to official statistics, over two million sex workers – has been under a nationwide lockdown for more than three weeks.
The lockdown was extended until at least May 3, but the government said some restrictions in areas far from infection hotspots could be eased next week to help those dependent upon daily wages.
"The lockdown has hit the prostituted women very hard," says Tinku Khanna, director of Apne Aap Women Worldwide India Trust, a group that works with sex workers and their children.
Panic shopping has led to supply shortages. "Even a few days before the lockdown, women were already suffering from acute food scarcity. There was shortage of grains in the market. The rich and affluent people were hoarding and, as a consequence, prices shot up," Khanna says.
The advocate notes that most sex workers do not have the necessary documentation to access government-run relief plans and supplies. Many have been forced to borrow from moneylenders to buy food.
"Inaccessibility to food is the most immediate and compelling issue for them, which will push them into a debt trap," the advocate says.
Khanna's group estimates that in Kolkata in West Bengal state, there are more than 20,000 women and their children who are living in brothels and facing acute food shortages.
Many are also unable to practise social distancing as recommended by the authorities. "Most of these women live in unhealthy conditions … 10 people cramped in a 10ft by 10ft room. So maintaining the prescribed social distancing and other hygiene measures is impossible," Khanna says.
Meanwhile, those with underlying health issues are struggling to get care. "The prostituted women suffer from a lot of health issues … Any kind of treatment at health facilities is impossible now and even getting regular ARTs [HIV medication] has become a big problem," the support worker says.
Experts like Khanna expect a steep rise in trafficking, sexual exploitation and sexual violence against women. They fear that many cases will fall through the cracks during the lockdown, as support groups now have limited access to communities.
"The communities we work with, who have minimum or no social security, will fall prey to the traffickers as there will be no food, no jobs and huge debts," Khanna says. "Children, especially young girls who are daughters of prostituted women; girls and young women living on footpaths and under the bridges; the children and women from nomadic and semi-nomadic communities will be the worst affected."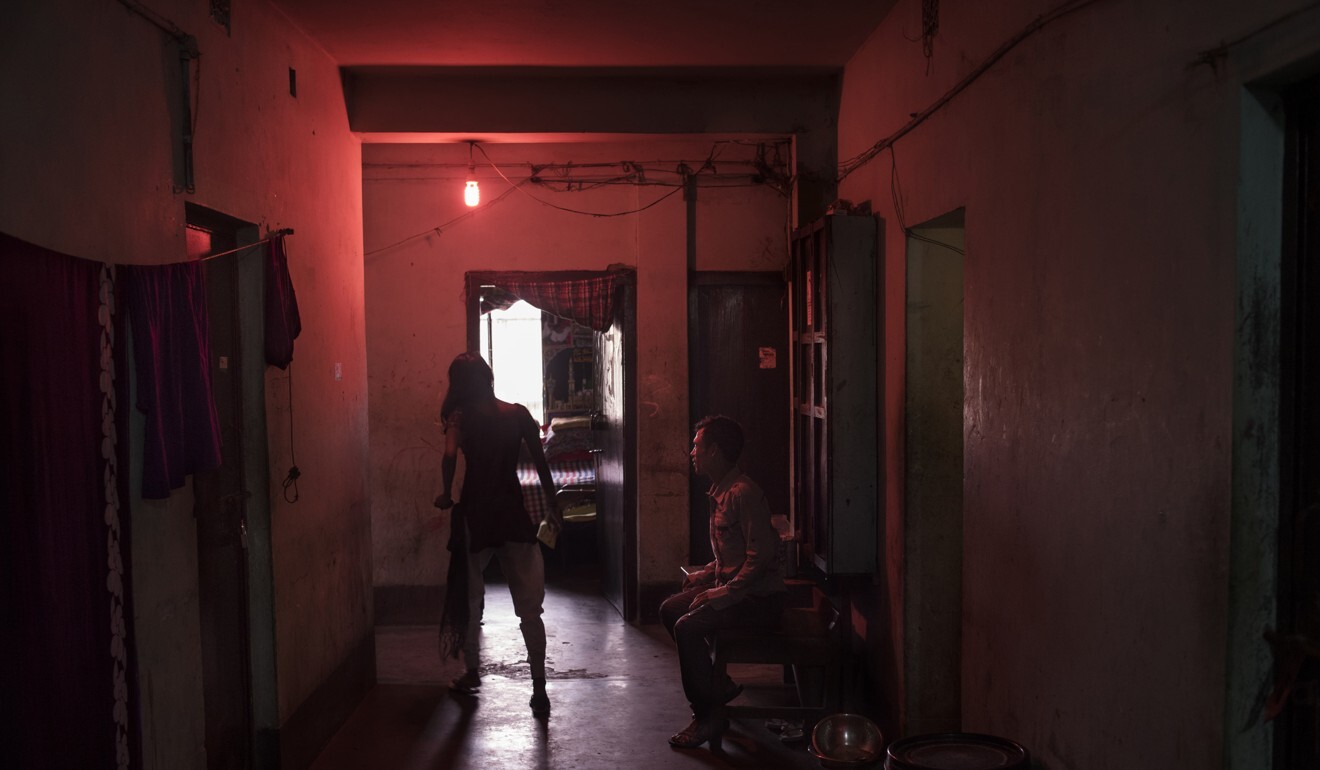 Unlike most governments in Asia, the authorities in
Bangladesh
– from where there have also been reports of women going hungry – have said they will address the plight of sex workers. Officials have pledged to distribute emergency food and financial aid to over 100,000 women in the sex industry. But rights groups say such aid is not enough and it is not reaching everyone in need.
Under
Hong Kong
's social-distancing measures, venues such as bars, karaoke and massage parlours are expected to remain closed until later this month.
As Cici watches demand for her services plummet, her savings are dwindling rapidly and the bills are stacking up.
"I have to pay rent, water, electricity and other expenditures. I also have to raise my children and buy them masks and hand sanitisers. It's expensive to buy children's sizes," she says.
"I did think about stopping for some time if the business does not become better," Cici says. But she does not have a plan B yet. "I just hope the disease will disappear very quickly." ■