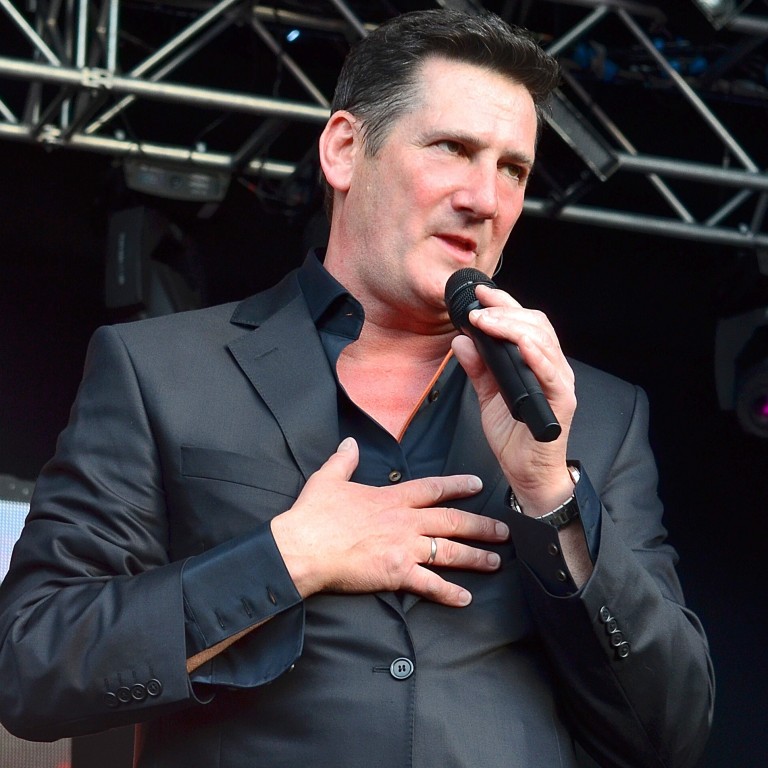 Radio station pays up in quiz controversy after Spandau Ballet star intervenes
A Singaporean man missed out on the top prize in Celebrity Name Drop after being told he had mispronounced Tony Hadley's name
But after the British singer intervened, the radio station relented and agreed to pay up
A radio quiz participant in
Singapore
who was told he would not get a S$10,000 (US$7,000) prize because he had mispronounced the name of Spandau Ballet star Tony Hadley has overturned the decision – after winning the backing of the singer himself.
Muhammad Shalehan emailed the British star after being incensed by the decision and to his surprise received a video response in which the 1980s icon backed both his pronunciation and his fight for the prize.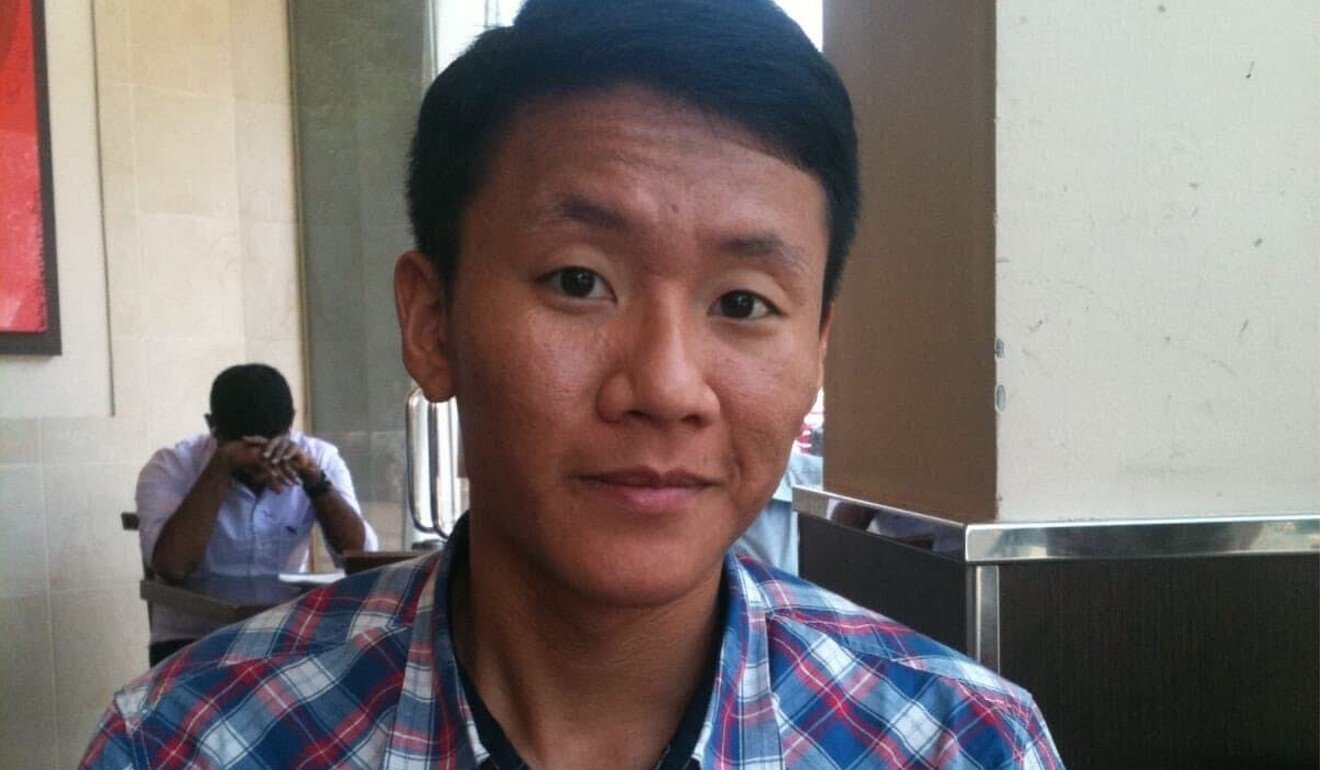 Following the star's intervention, the radio station – which had initially offered Shalehan a S$5,000 "gesture of goodwill" – has agreed to pay up in full.
"Since Tony Hadley has said that Mr Shalehan said his name correctly, who are we to disagree?" Gold 905 said on Friday morning as they offered Shalehan the full S$10,000 prize.
Shalehan responded to the news by saying he was so happy that his hard work had paid off.
Previously, he had said he would reject the S$5,000 "gesture of goodwill" on the grounds that his dispute was not about the money, but the principle.
"The competition gave away a prize of S$10,000 worth of cash and a shopping spree," he said. "I don't know what the split is, but I entered the competition to win that prize and for me to actually receive S$5,000 – it doesn't justify my effort and I'm not going to sell my dignity for S$5,000."
Shalehan, a train captain, had entered the Celebrity Name Drop game on Mediacorp's Gold 905 on the encouragement of his father-in-law, a taxi driver who follows the show.
"He said, 'Hey, we can try our luck. This S$10,000 can help us in this time of need."
Shalehan, who says he has never won a lucky draw or any contest in his life, thought he would give it a shot.
On Friday, when the radio station reversed its position, Shalehan's father-in-law "shouted in the taxi [because he was] happy".
The game requires contestants to identify the 14 celebrities who each read out one word of the phrase: "Gold 9-0-5, the station that sounds good, and makes you feel good."
The latest round began on March 16, and after more than a month listening to the trial and error attempts of other contestants, Shalehan was sure he had the answer and called in on April 21.
However, after proudly trotting out his list he was told by DJ Chris Ho that the judges felt he had got one of the names wrong.
"Not bad. Keep working on it," the DJ had told him.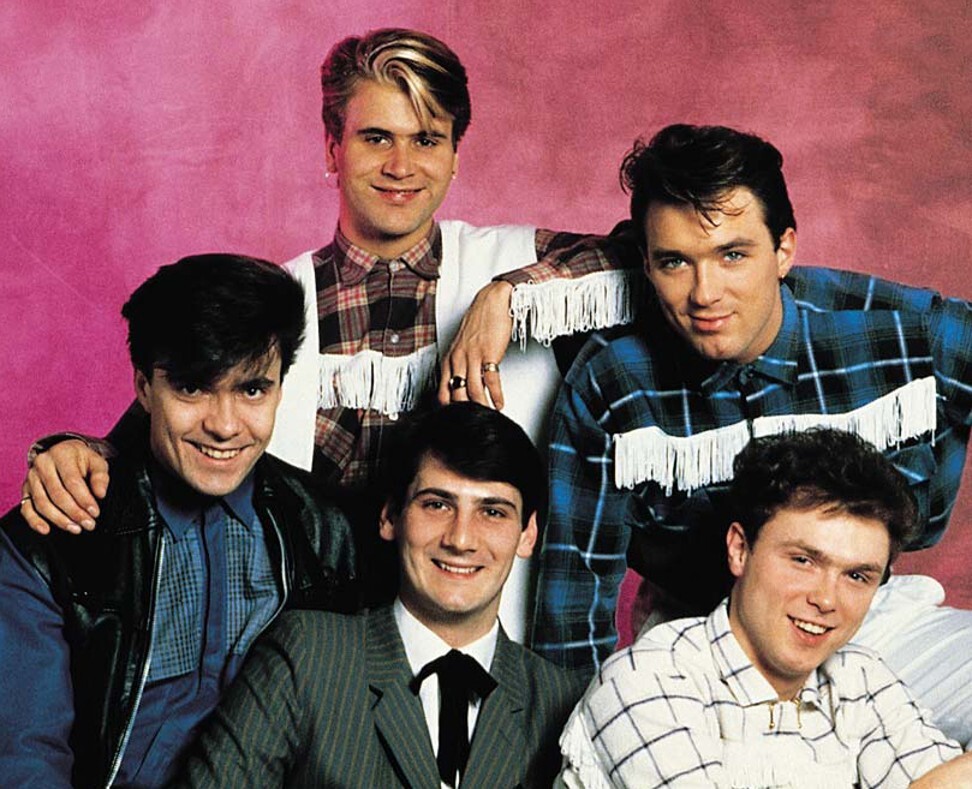 Shalehan didn't question the decision until another caller called Jerome Tan on May 6 gave the exact same answers as he had and won the prize.
When other listeners pointed this out on
Facebook
the station responded: "The rules of the game require callers to pronounce the celebrities' name accurately. In the case of Shalehan, he mispronounced Tony Hadley. We hope this clarifies!"
Apparently, Shalehan's pronunciation had sounded too much like "Hedley".
Shalehan wasn't impressed. "It was a biased decision against me," he said.
So the indignant man searched for Hadley's contact details on Google and found the email address of his manager, Matt Glover. Once again, Shalehan tried his luck.
He fired off an email titled "A normal citizen from Singapore needs your dear help Mr Tony Hadley", attached recordings for the singer and an appeal to "be the judge on my pronunciation of your name".
To his surprise, Hadley replied with a video on May 18 in which he gave Shalehan his backing.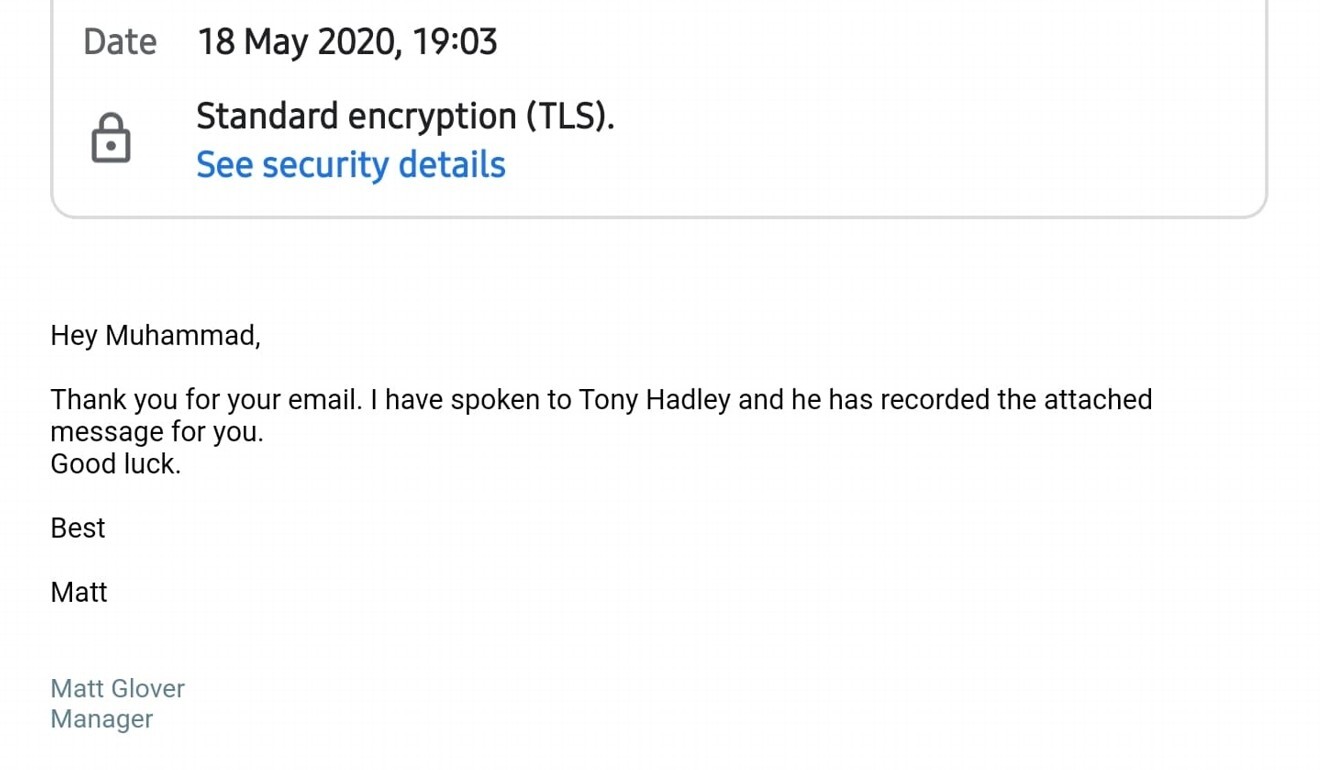 The singer said: "I've listened back to the tape, and as far as I'm concerned, you pronounced my name absolutely correctly.
"You might have had a slight accent, but as far as I'm concerned, you said my name correctly, so you should be entitled to whatever the prize was."
Shalehan sent the video in to the radio station as evidence, and on Wednesday Gold 905 offered him the S$5,000 as a goodwill gesture, saying "we are extremely heartened by your passion in participating in the contest and going the extra mile by reaching out to us and Tony Hadley".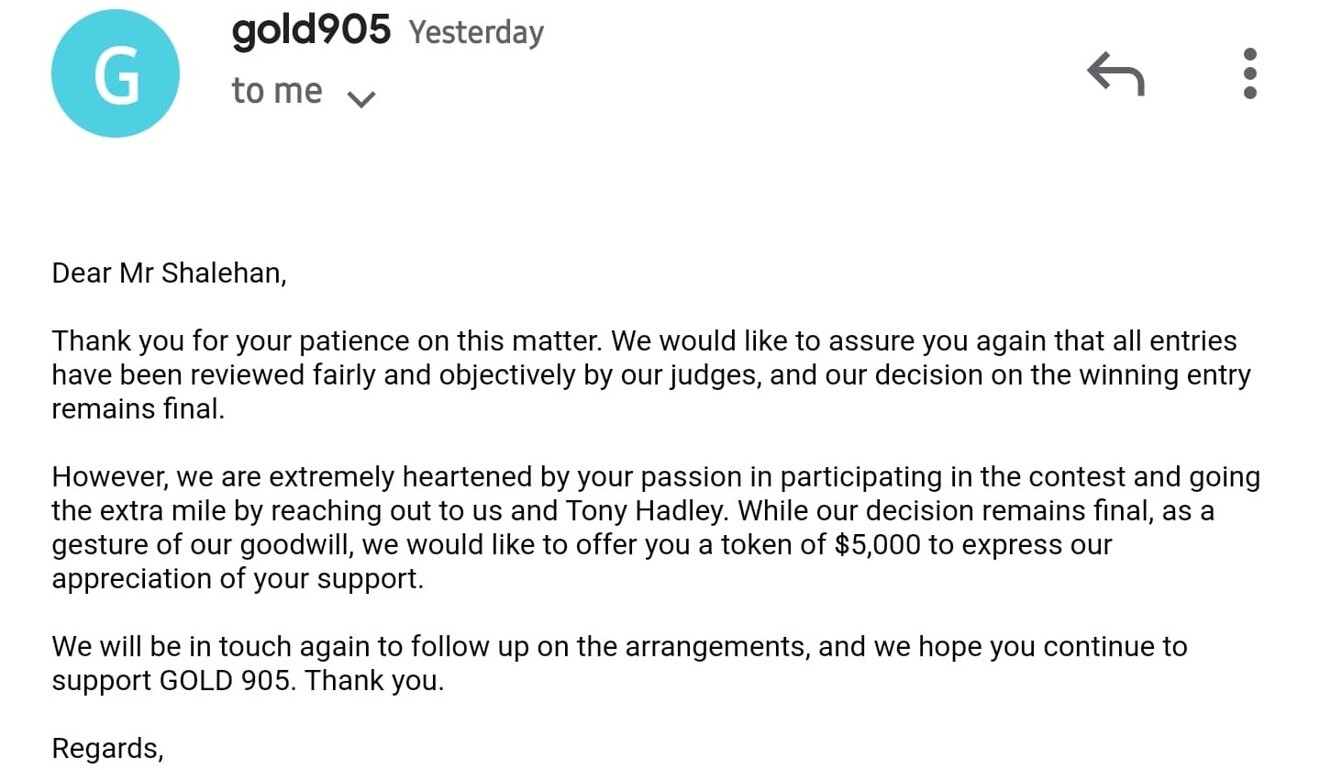 Shalehan, who lives with his parents-in-law and wife and has three children with a fourth on the way, had said the prize money could go a long way for this household whose monthly income is between S$5,000 and S$6,000.
Now, he intends to put some of it towards charitable causes.
On Facebook, he thanked supporters who stood by him and said he hoped to inspire others to stand up for what they believe in. "With enough evidence, justice and equality [can] indeed be achieved."
Help us understand what you are interested in so that we can improve SCMP and provide a better experience for you. We would like to invite you to take this five-minute survey on how you engage with SCMP and the news.