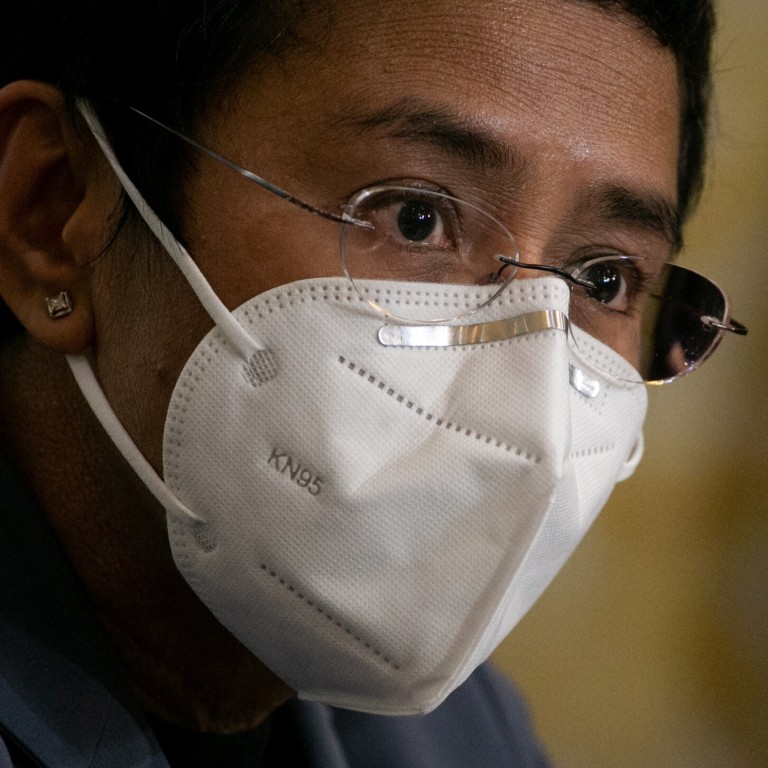 Philippine journalist Maria Ressa prepares for jail, even as she fights cyber libel conviction
The 56-year-old CEO and executive editor of the Rappler news site was sentenced to between six months and six years in jail on Monday
In an interview with This Week In Asia, she tells how she has been mentally preparing for imprisonment, and from where she draws strength
Since being
found guilty of cyber libel
on Monday, veteran Filipino-American journalist Maria Ressa has been compiling pointers on how to survive jail the way other people collect cooking tips.
The 56-year-old CEO and executive editor of the Rappler news site was sentenced to between six months and six years in jail alongside former researcher-writer Reynaldo Santos Jnr – the author of the piece that spurred the court case.
"It's been like absolutely insane," she told This Week In Asia after posting bail, vowing to appeal against the verdict and "keep doing investigative journalism to hold power to account".
While the conviction relates to a complaint by businessman Wilfredo Keng, Ressa and her news site face more legal action, that observers believe is linked to stories critical of Philippine President
Rodrigo Duterte
's policies, including his drug war that has killed thousands.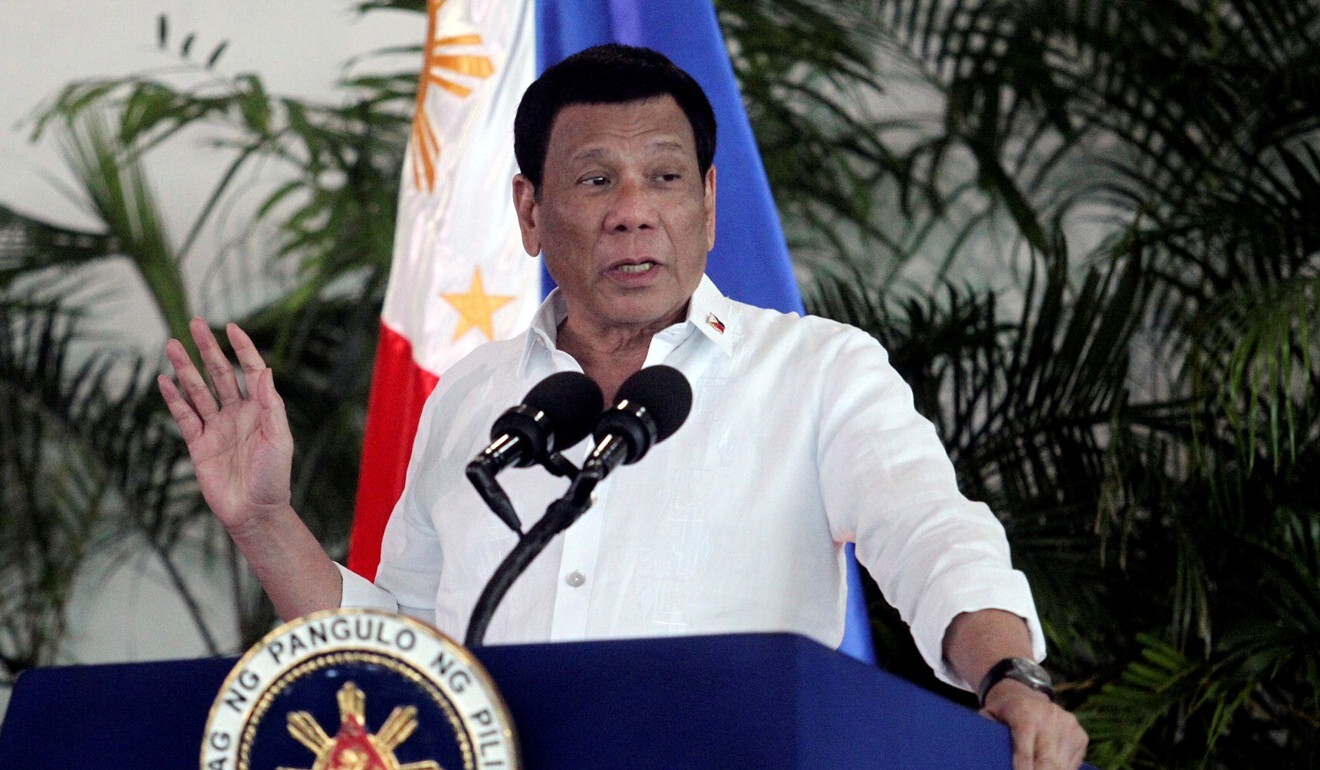 The State Department released a one-sentence statement on Tuesday noting that the US.is "concerned" for the future of freedom of expression in the Philippines after the verdict.
Seven more criminal cases await in the wake of Monday's verdict – ranging from alleged violations of the country's Corporate Code to tax evasion – carrying a cumulative maximum penalty of "almost a hundred years" jail time, Ressa said. "I feel they want me to be scared."
Recounting the advice she gave to this year's graduating class at her alma mater of Princeton University during their virtual commencement ceremony on May 31, she said she was embracing the fear of jail "to rob it of its power".
Although she had told those graduates that it had taken "more than a month to defang" her fears of being imprisoned, in truth her preparations date back more than a year, at least.
She recalled attending a news forum in April 2019 with Iranian-American journalist Jason Rezaian, who was jailed in Iran for 544 days, and Egyptian-Canadian Mohamed Fahmy, who spent nearly two years in a Cairo prison.
"I realised I was at the beginning of a battle they had already gone through and that prison was traumatic for them," she said. Rezaian's book on his ordeal, which Ressa said she has read twice, was particularly impactful – especially the "way he survived", by walking around in circles in his prison cell.
Talking to the likes of Fahmy, Rezaian and publisher Sonny Swe – who was jailed for more than eight years in Myanmar – was part of preparing for the "worst case scenarios", she said, something Rappler has been doing for some time. As an example, she pointed to the time a reporter for the site was banned from the Philippines' presidential palace in 2018, something Ressa said they had a drill for "before it actually happened".
Jail time for Ressa is unlikely however, according to former Philippine Senator Antonio Trillanes – a retired navy officer who spent almost seven and a half years in detention following an unsuccessful mutiny.
"I do not believe she would spend any jail time because her case is bailable until the final conviction is affirmed by the Supreme Court. That would take years," he said.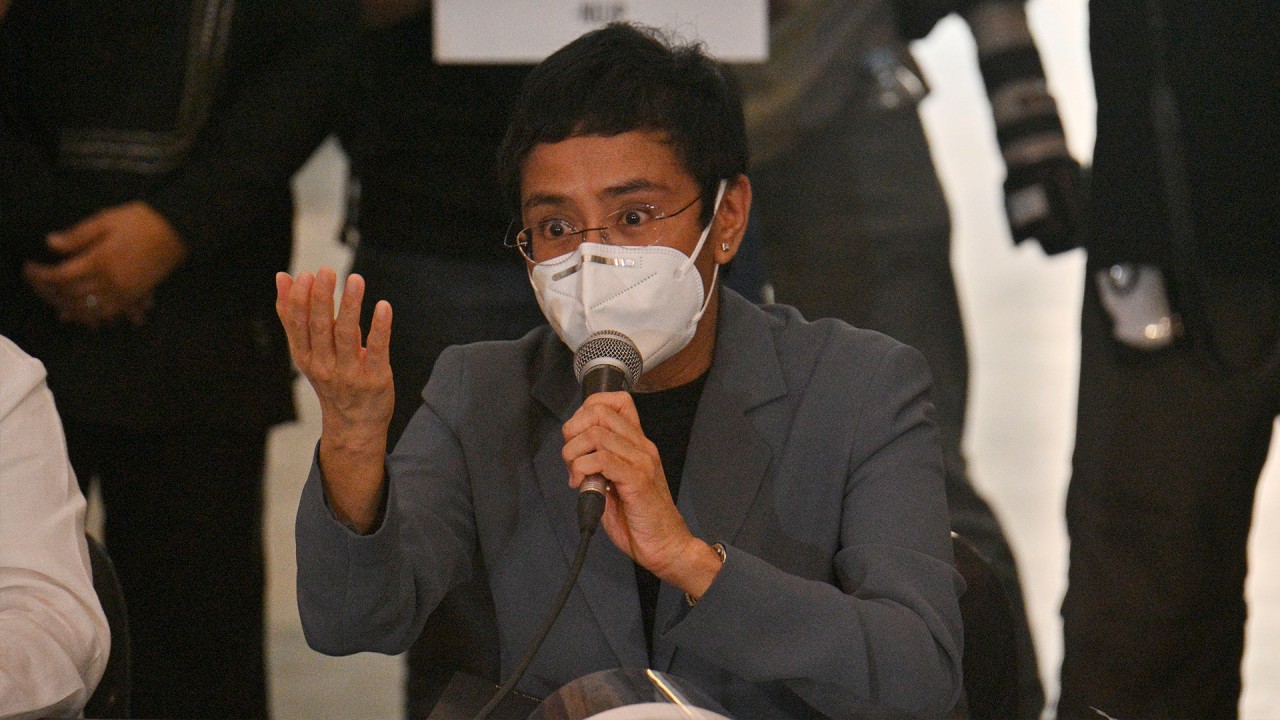 01:50
Philippine journalist Maria Ressa found guilty of cyber libel
Philippine journalist Maria Ressa found guilty of cyber libel
"All her other cases are bailable, so her lawyer should be able to navigate through all that too. Under a just administration, the higher courts would surely rule in her favour."
When asked what he would recommend to Ressa if she is imprisoned, Trillanes said his advice would be the same he gave to Senator Leila De Lima, a Duterte critic who was
detained on drugs charges in 2017
: "establish a daily routine".
"It helps the psyche as it seems to make the days go faster by filling it with activities. Those activities would also help make her sleep soundly at night. Moreover, the routine takes away boredom or idle time, which may lead to loneliness and self-pity," he said.
Ressa views her dual Filipino-American citizenship as a source of strength, as coming from "more than one world" often "infuses the way I take apart a problem".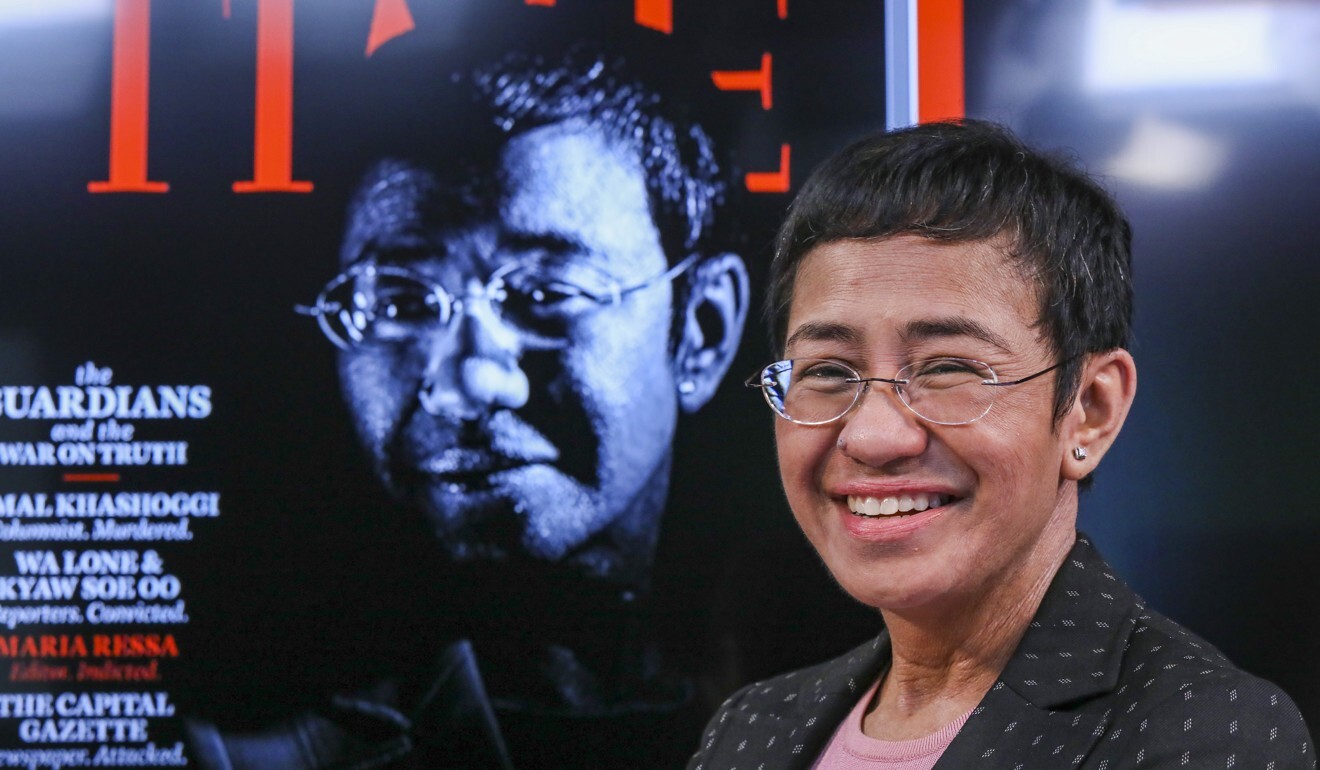 Having studied molecular biology as part of a premedical course in Princeton before changing majors, she also takes comfort from adopting a scientific viewpoint – comparing the "uncertainty principle" of quantum physics, which relates to how measurements of subatomic particles cannot be pinned down with absolute precision, to her work as a journalist.
"You will never know exactly what is happening at this particular point in time. It's the very act of trying to understand … as a journalist, the very act of us being there, [that] changes [what is happening]. So we can know what it was before but we can never exactly know [the present]," she said.
"We just have to plan ahead. We can't allow the fear to stop us."
This article appeared in the South China Morning Post print edition as: Journalist prepares for jail as she fights conviction for libel