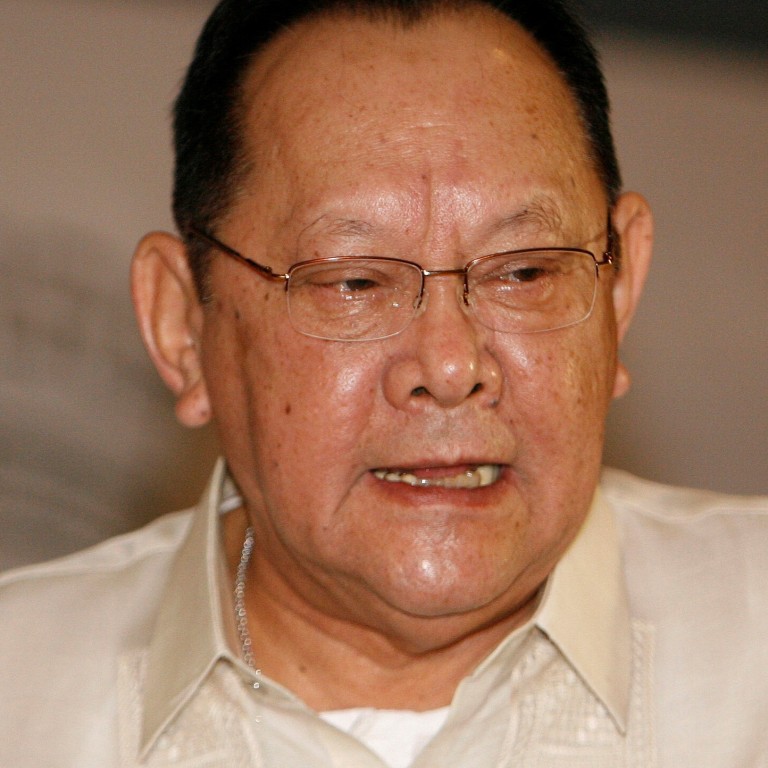 Philippine tycoon and San Miguel boss Eduardo 'Danding' Cojuangco dies
Popularly known as 'Boss Danding', the tycoon of Chinese descent headed the conglomerate that makes San Miguel beer, and was worth US$1.1 billion
But while he was praised for his contributions to the Philippines, he remained controversial as a result of his close links to former dictator Ferdinand Marcos
The death of tycoon Eduardo "Danding" Cojuangco, Jnr. at the age of 85 in Manila on Tuesday night has drawn mixed reactions in the
Philippines
, where his corporate and political achievements were tarnished by his links to the late former dictator Ferdinand Marcos.
Cojuangco was chairman of San Miguel Corporation, the country's largest food and drink conglomerate, which produces San Miguel beer and also has interests in energy, power, oil refining and infrastructure. He was also chairman of the Nationalist People's Coalition Party, which has three sitting senators and is part of the ruling party coalition.
His long-time aide and spokesman, Joaquin Henson, mourned his passing and described Cojuangco as "a man for all seasons … a philanthropist, astute businessman, consummate politician and ardent supporter of sports [who] through his projects all over the country, he touched the lives of millions of Filipinos".
Forbes magazine's world rich list placed his net worth this year at US$1.1 billion, with interests including three Philippine basketball teams, Australian wineries and a stud farm. Despite his wealth, Cojuangco failed to fulfil one of his ardent desires – to win the presidency and turn the Philippines into a booming agro-industrial economy.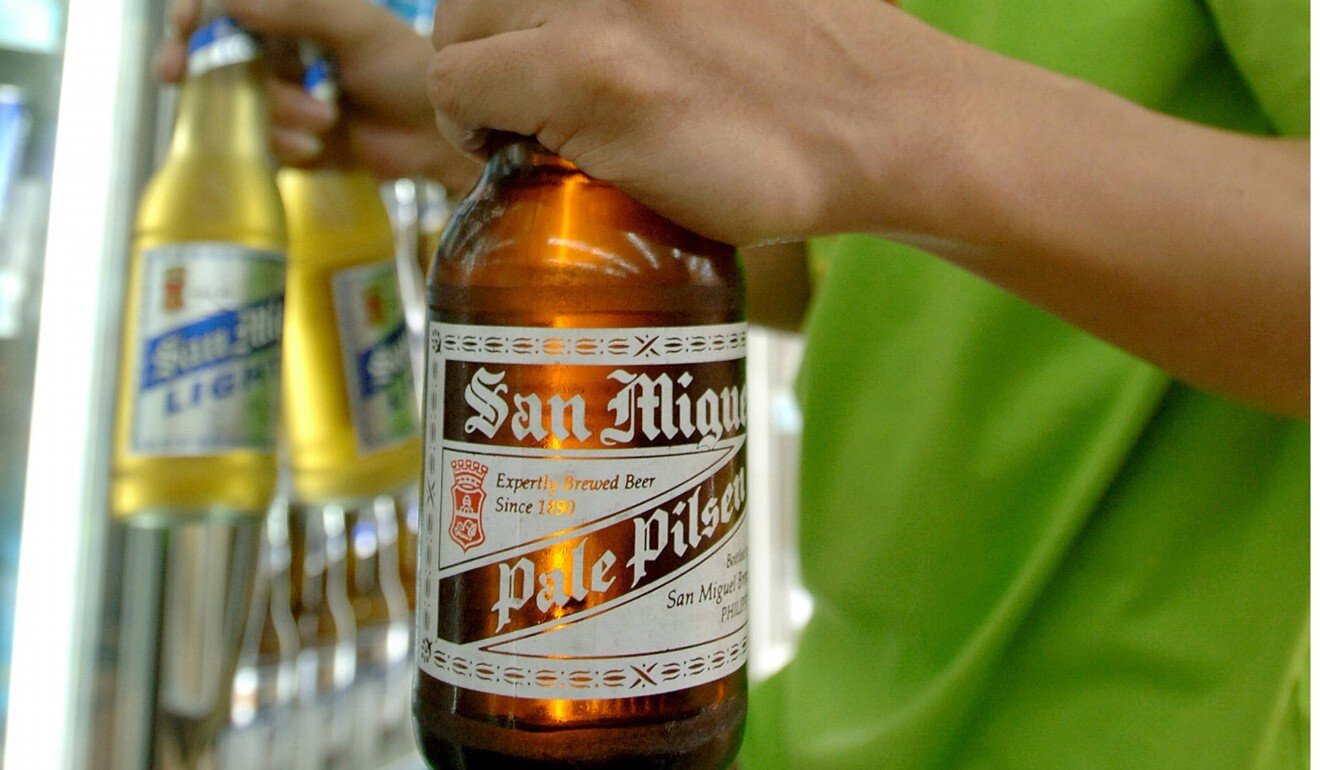 The businessman ran for president in 1992 but Imelda Marcos, widow of the late dictator, joined the race, splitting the pro-Marcos votes.
It was the last time he would run for president. Instead he set up his own party and became a political kingmaker, backing the presidential run of actor-turned-vice-president Joseph Estrada in 1998, then his relative Benigno Aquino III in 2010. The ironic twist of a Marcos loyalist supporting the son of the woman who helped topple Marcos sent tongues wagging, as Cojuangco was initially linked to the killing of former Senator Benigno "Ninoy" Aquino in 1983. Years later, Kris Aquino denied that Cojuangco was behind her father's assassination.
Earl Parreño, who wrote the tycoon's unauthorised biography Boss Danding, told This Week in Asia that Cojuangco was a good businessman. "But it's also undeniable that the business empire he built was primarily aided by [Marcos'] presidential decrees and other favours bestowed upon him by the dictator."
He noted that the tycoon, who was of Chinese descent and had lost his father at age 16, belonged to the poorest branch of the Cojuangco family and once worked as a petrol attendant in the United States to earn pocket money while studying at California Polytechnic College.
"I believe that without the aid of Marcos he could not build what he built in his lifetime," Parreño said.
"Danding will be remembered differently by different people, depending on which side of the fence you belong regarding Marcos. But Danding's name will always be attached to the dictator's name," added Parreño, a trustee of the Institute for Political and Electoral Reforms think tank.
"For some he will be remembered as a good, generous guy, because he was very generous to his friends. But to the coconut farmers, and the tribal people once living in Bugsuk island off Palawan, he was someone who exploited their sweat and blood for personal gains," he said.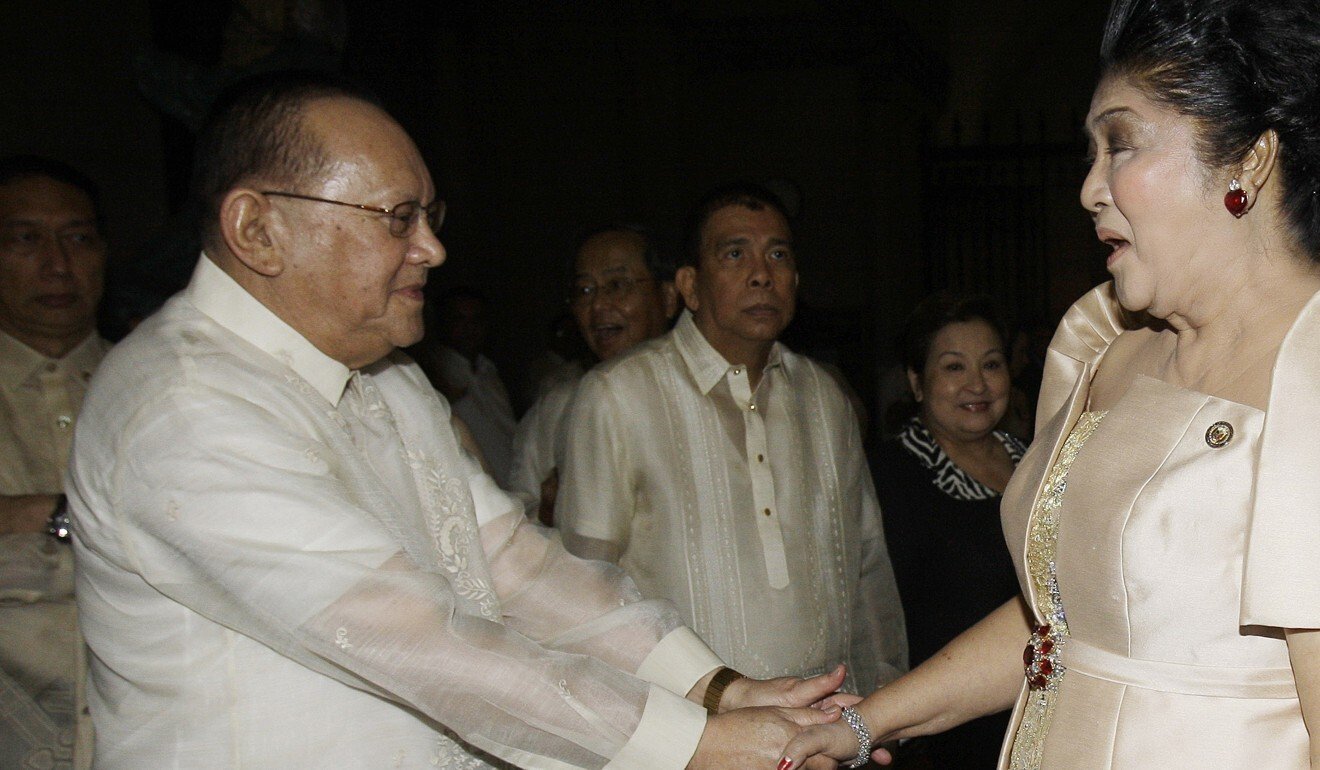 The Presidential Commission on Good Government, which was set up by Marcos' successor, Corazon Aquino – ironically Cojuangco's cousin – identified the tycoon as a "Marcos crony" who was handed the coconut industry as a monopoly.
Cojuangco was the lone civilian and political ally in a clique of generals who helped Marcos plan the imposition of martial law in 1972, which extended his term indefinitely. The two men were so close that they were named as godfather to each other's eldest sons. Marcos' only son, Ferdinand "Bongbong" Jnr., called his godfather "a rock in my life".
In 1973, the dictator issued a decree imposing a "coconut levy" on coconut farmers of 15 pesos per 100kg of copra sold, to fund the development of the industry. Cojuangco controlled the fund and used it to purchase 26.6 per cent of San Miguel shares through an investment holding firm established for the benefit of coconut farmers, while he took out a loan from United Coconut Planters Bank (funded by the same levy) to buy a 20 per cent stake in San Miguel for himself.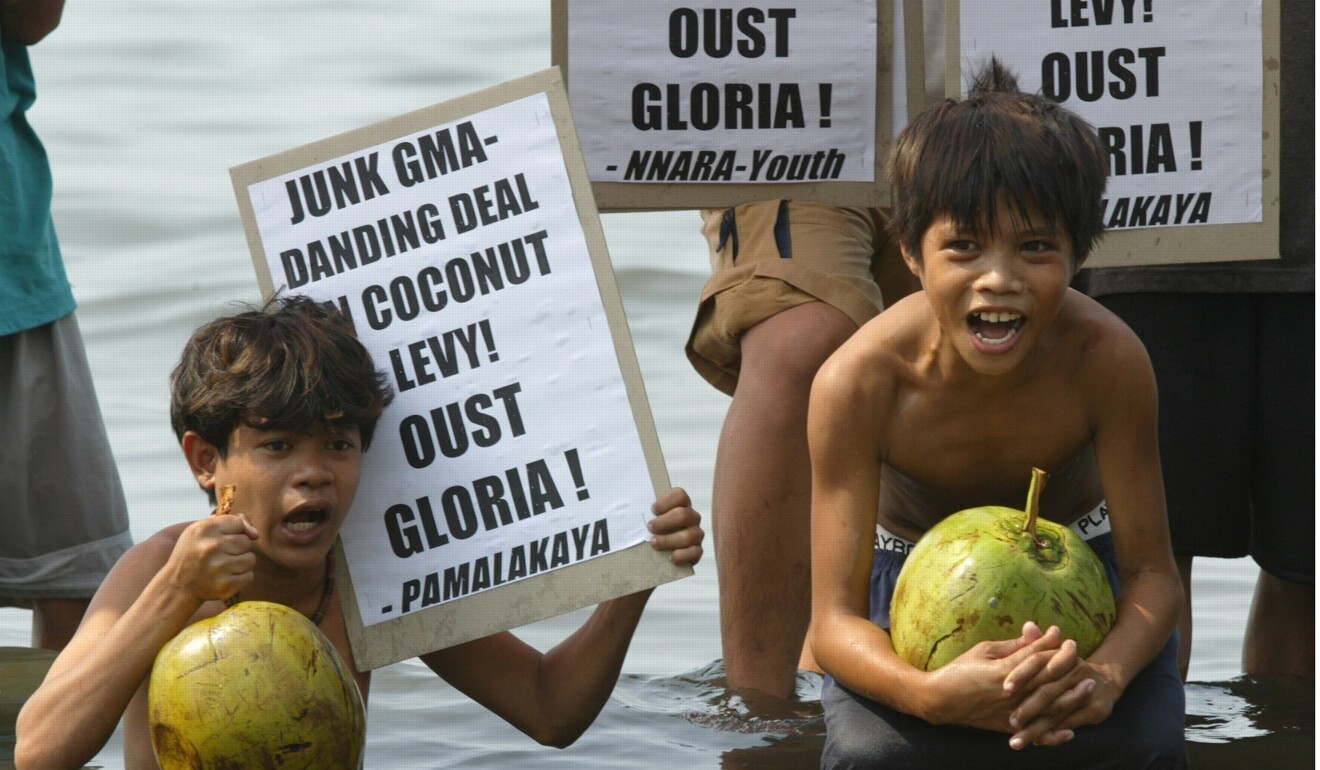 These twin purchases gave Cojuangco control of 46.6 per cent of the company, and he assumed chairmanship of San Miguel in 1984. But this was cut short when Marcos was ousted and he fled together with the Marcoses to Hawaii in 1986.
The San Miguel shares were sequestered by the Aquino government as part of the "ill-gotten wealth" of the Marcoses and their cronies. Nearly three decades later, however, the Supreme Court ruled that Cojuangco indeed owned 20 per cent of San Miguel while 26.6 per cent belonged to the government since the coconut levy was a form of tax.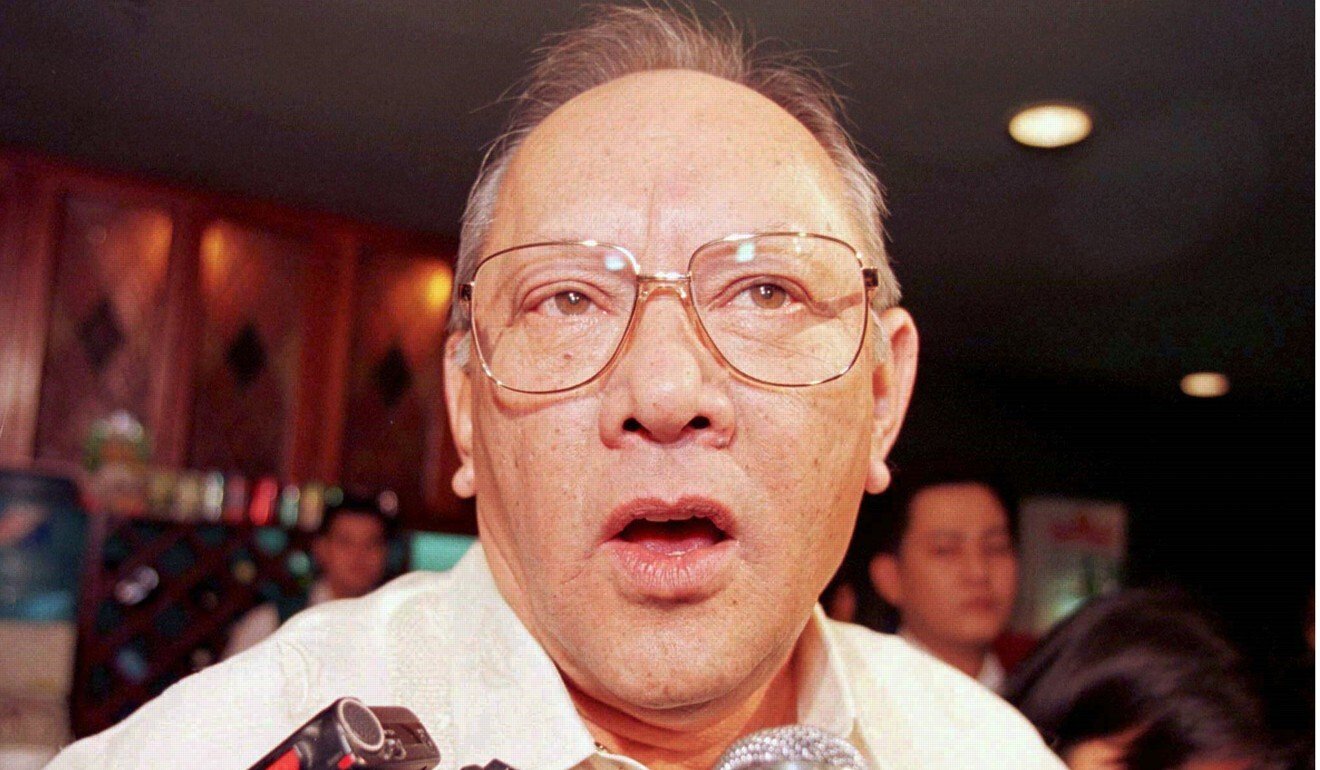 Presidential spokesman Harry Roque praised the late tycoon for his "immense contribution to the socioeconomic development of the Philippines through the company's operations in food, beverages, energy, power, oil refining, and infrastructure".
"In these trying times, Mr Cojuangco's SMC [San Miguel Corporation] has been a reliable partner of the government in mitigating the impact of the
Covid-19
by providing support and assistance to front liners and vulnerable sectors," Roque said.
Presidential communications secretary Martin Andanar added that as chair and CEO of San Miguel, Cojuangco "enabled the company to generate thousands of livelihood and employment opportunities, benefiting thousands of Filipino families".
Senate President Vicente Sotto paid tribute to the head of his party NPC, saying his passing "leaves a big hole in our hearts".
Senator and NPC member Lito Lapid praised "Boss Danding [as a] true friend whom you can approach at all times".
Senator Sherwin Gatchalian said Cojuangco "treated us like family and I'll remain grateful for his support".
Seven senators offered their condolences, but there was no word from Marcos' daughter, Senator Imee Marcos, who won last year with the backing of Cojuangco's political party. Instead, she issued a statement lamenting the country's poor internet service, titled "WHY, OH WHY, MY WI-FI!".
This article appeared in the South China Morning Post print edition as: San Miguel tycoon hurt by Marcos links