India
Get more with myNEWS
A personalised news feed of stories that matter to you
Learn more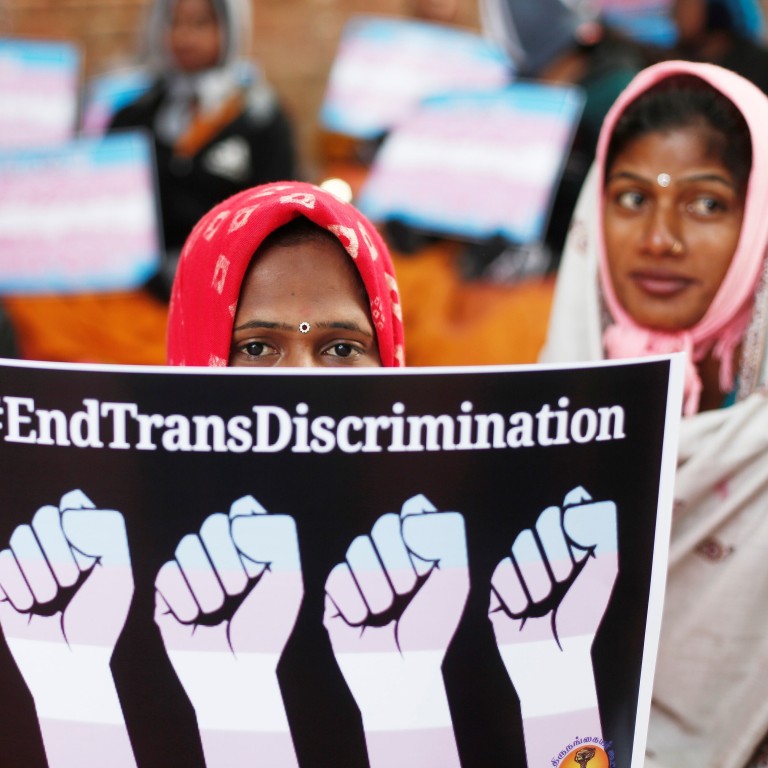 India's LGBTQ+ community face domestic violence and pressure to 'convert'
Some queer and transgender Indians are struggling to hide their true selves from their families amid the coronavirus lockdown
Activists say many want to come out despite the growing risk of being put into to conversion therapy
Recently, Anjana Hareesh came out as a queer person to her family. The admission prompted her parents to forcibly place her in a "de-addiction centre", where she was given a heavy course of medication, she said in a Facebook Live video on March 13. When she tried to resist, the workers there slapped her.
Then exactly two months after posting the video, Hareesh was found hanging from a tree at a resort in Goa, India. She was 21.
Hareesh's friend, Gargi Harithakam, said she did not have any substance addiction. "I have lived with her and I know about [whether she used drugs]. 'De-addiction centre' is basically a term used to mean 'conversion therapy'," she said over the phone.
In India, the LGBTQ+ community has faced a long history of violence. But since the country's
coronavirus
lockdown, the number of people inflicting self-harm or having suicidal thoughts are on the rise, activists say.
Being forced to stay at home with homophobic or transphobic family members is putting them at risk, with several people reporting mental, verbal or physical violence from their relatives.
Hamsafar Trust, an organisation that works with
LGBTQ+
community, said it received 87 distress calls in the two months after the lockdown, compared with about seven the month before that.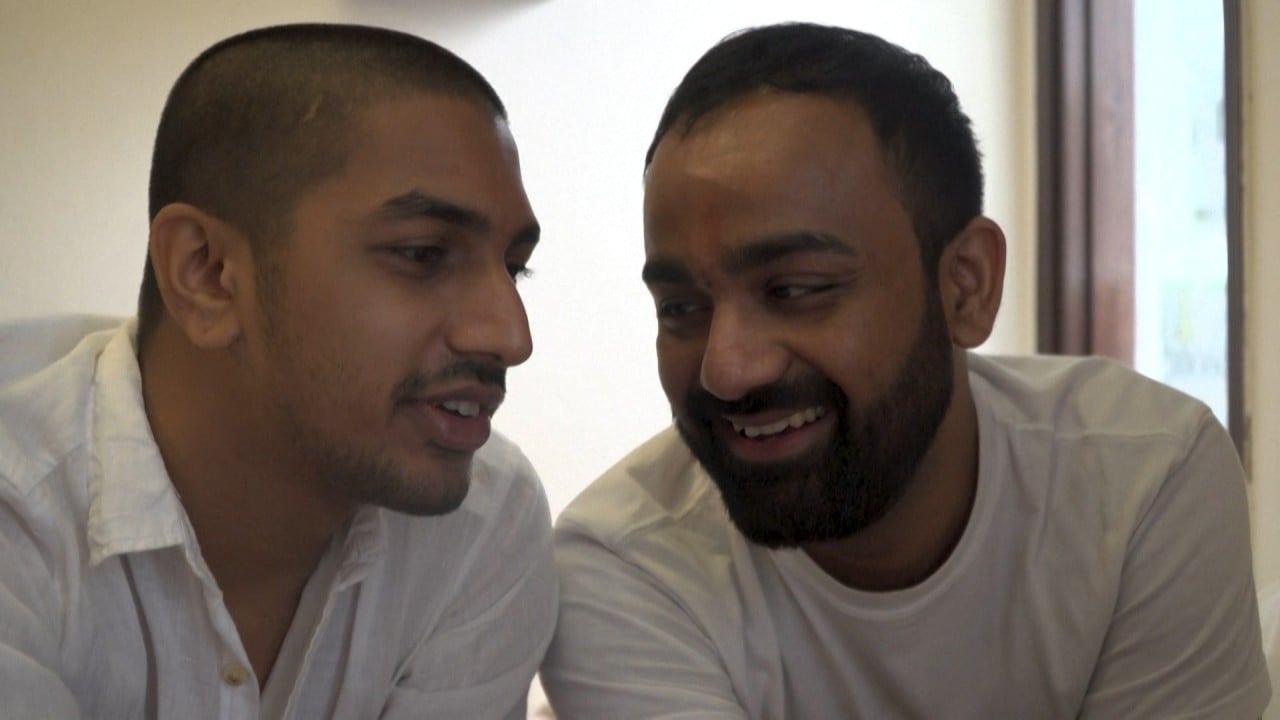 02:17
One year after gay sex was legalised in India, LGBT couples still struggle for acceptance
One year after gay sex was legalised in India, LGBT couples still struggle for acceptance
Nazariya, another group that works with queer and transgender women, said calls to their hotline rose from an average of three to seven per week. Once, they got 17 calls in a single week.
"Queer and transgender people mostly like to stay away from their families and [hometowns] to avoid any harassment. But a lot of them are now forced to live with their families, who are homophobic and transphobic, and it has resulted in a loss of safe spaces for them," said Sagolsem Pavel, a queer feminist activist from Nazariya.
"There is increased surveillance, taunting, and encroachment on their private spaces. Some of the people can't even come on phone and video calls now," Pavel said. "A lot of them call us secretly, saying they have only five minutes to talk as their parents are spying on them. Some of them also report physical violence."
Sowmya T Gupta, an activist from Hamsafar Trust, said many members of the LGBTQ+ community were reporting deteriorating mental health.
"The lockdown has anyway been bad for people's mental health, but queer and trans persons are much more vulnerable," Gupta said. "They are reporting increased anxiety, paranoia, depression, hopelessness, despair and insomnia."
Some seemed to have used the lockdown period to reflect on their identities, said Gupta, who recently heard from several people thinking of coming out to their families.
"I have been strongly discouraging them," she said. "Coming out is not a single-day job. It has a process and this might not be the best time."
Tinesh Chopade, another activist at Hamsafar Trust, suggested more people were wishing to come out now because they felt forced to conform while trapped at home.
"At home, you are supposed to conform and behave a certain way. A transgender woman, for example, may find it traumatising to dress up as a man," he said.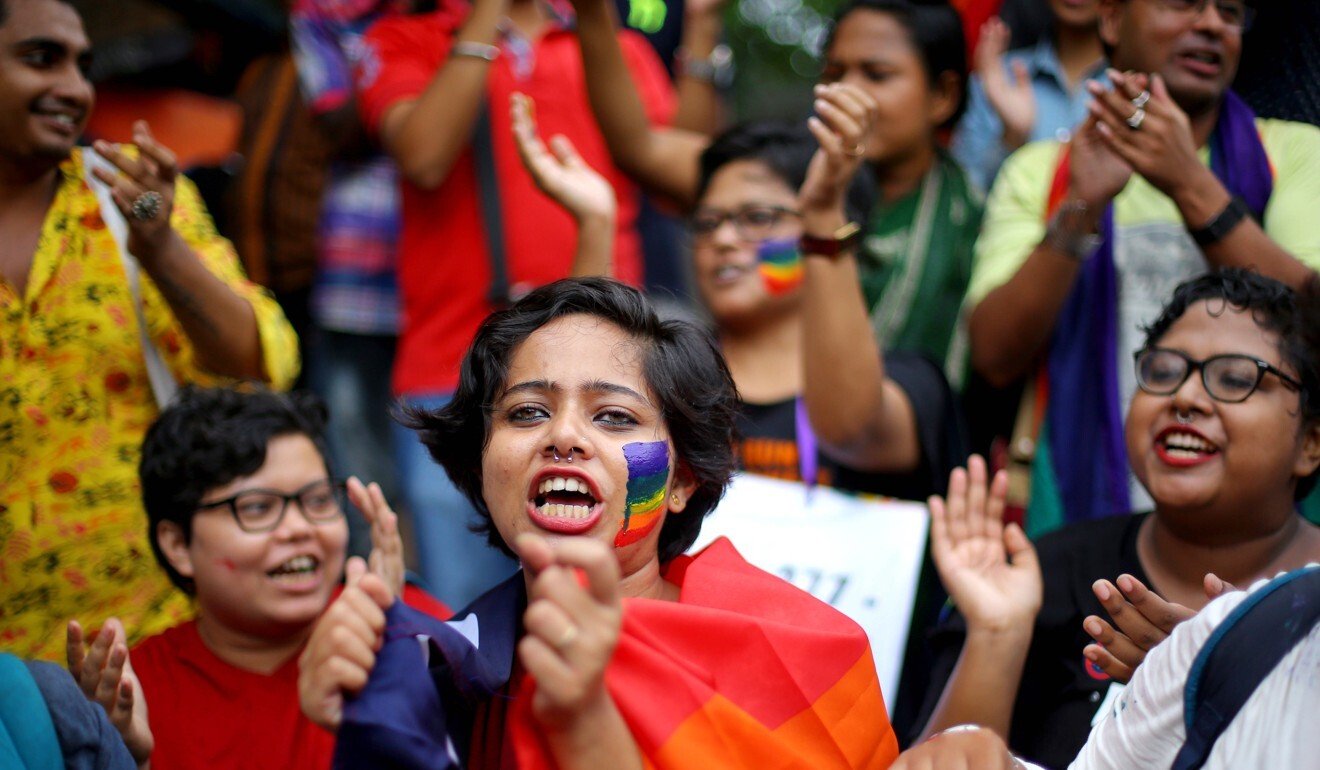 After Hareesh came out to her family, her friend Harithakam said her parents took her to a notorious therapist known for his claims to "cure" homosexuality.
"She was sedated and taken to solitary confinement after she which looked visibly shaken. She used to do wrestling in college, and now she couldn't even walk properly," Harithakam said.
About a week after Hareesh's death, the Indian Association of Clinical Psychologists issued a statement saying that the dangerous practice of conversion therapy was rampant among mental health professionals in India.
Activists Chopade and Pavel said many doctors claiming to be able to "cure" homosexuality begin by prescribing antidepressants or sedatives. They use isolation and shame to coerce the person into thinking that their sexual orientation and gender identity are unnatural.
"They tell you that you are having these thoughts because of peer pressure and then they isolate you from your support group," Pavel said. "They term your sexuality as a 'mental problem'. In some cases, they go as far as giving electric shocks."
India's Supreme Court
decriminalised homosexuality
in 2018. But Chopade said that there was limited implementation of this, and secret networks of "therapists" continue to operate.
For people in small cities and rural areas, the problem is worse. "Medical therapy is for those who can afford it," Pavel said.
"For those in more traditional set-ups, the 'conversion' attempts come in the form of house arrests, forced marriages and even 'corrective rape' by families who think that sex would bring their children back on track," they said. "All of this shakes your faith in the world."
Pavel added: "When you see your own people using wrong pronouns for you and forcing you to behave like someone else, it trivialises your existence. It makes you feel that your gender doesn't matter."
This article appeared in the South China Morning Post print edition as: Behind the curtain of 'conversion therapy'