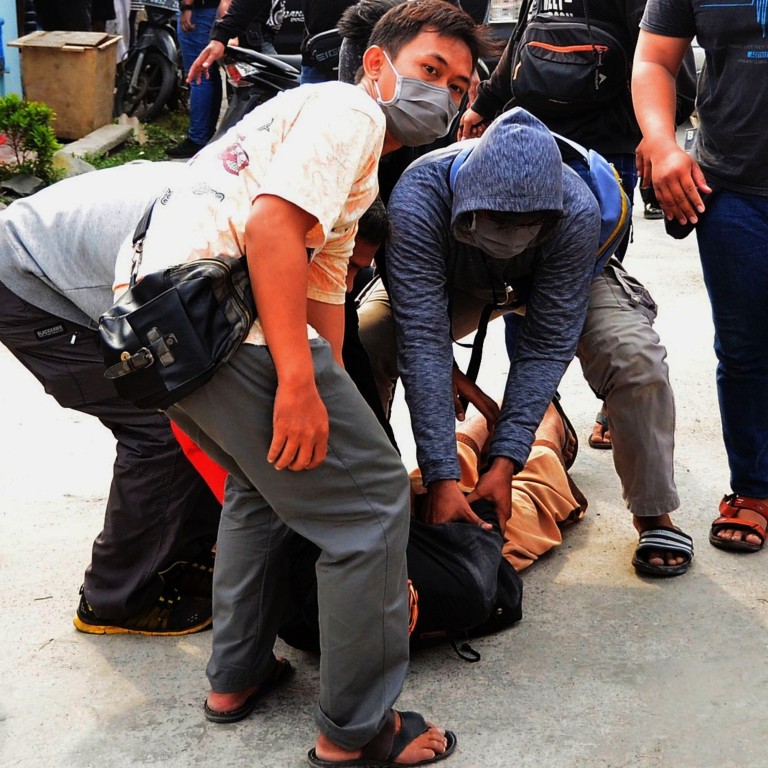 Lure of Isis, militant spouses: why 11 per cent of Indonesia's freed terror convicts reoffended
Indonesia's Institute for Policy Analysis and Conflict (IPAC) found that 94 convicts released from 2002-2020 committed another terror-related crime
120 offenders will be released this year, as IPAC urged the Detachment 88 counterterrorism squad to be alert, despite Islamic State's waning appeal
At least 94 convicted
Indonesian
terrorists released from jail from 2002 to May 2020 committed a second terror-related crime, a report by the country's Institute for Policy Analysis of Conflict (IPAC) has found.
The repeat offenders are among 825 male and female terror convicts who were released, bringing the recidivism rate to 11.4 per cent.
"Most will not commit a second terrorism offence or related crime after release, but the challenge is to understand the factors that could tempt individuals to re-engage with
extremist organisations
and the programme interventions that might dissuade them," said IPAC.
A high level of radicalism in prison, a militant spouse or family member who is a close contact after their release; and the availability of a powerful, ideological movement that carries with it the possibility of collective physical action are among the factors for recidivism, according to the IPAC report, which was released on Friday evening.
"Without the opportunity for action, ideological commitment and radicalised family members alone might not be enough to convince a released prisoner to return to violence. These are not the only factors … but they bear particular scrutiny," said IPAC.
The idea of
jihad
in the service of Islamic governance "is a powerful draw" for released convicts and several local militant groups provided the outlet for this belief, including a 2010 terror training camp in Aceh province and the militant Mujahidin of Eastern Indonesia in Poso, Central Sulawesi from 2012-2016. But it was the call to migrate to
Islamic State (Isis)
in Syria and Iraq from 2014-2017 that became "the biggest draw for Indonesians, including former prisoners", according to IPAC.
Among them was Abdul Rauf, who was released in 2011 after serving just under 10 years of a 16-year sentence for his role in the 2002 Bali bombings. In 2014, he became one of the first Indonesians to be killed fighting for Isis in Ramadi, Iraq.
Isis propaganda stating that the conflict in Syria heralded the Islamic Armageddon – the final battle at the end of time, in which Islam would be victorious, and Islamic State was the caliphate of the Prophet that would then appear – "exerted a powerful pull" on prisoners who had been released or were due to be released.
The way in which Isis portrayed itself as a functioning Islamic state where Islamic law was fully and perfectly applied, was also a powerful attraction, "particularly for families with children", the report said.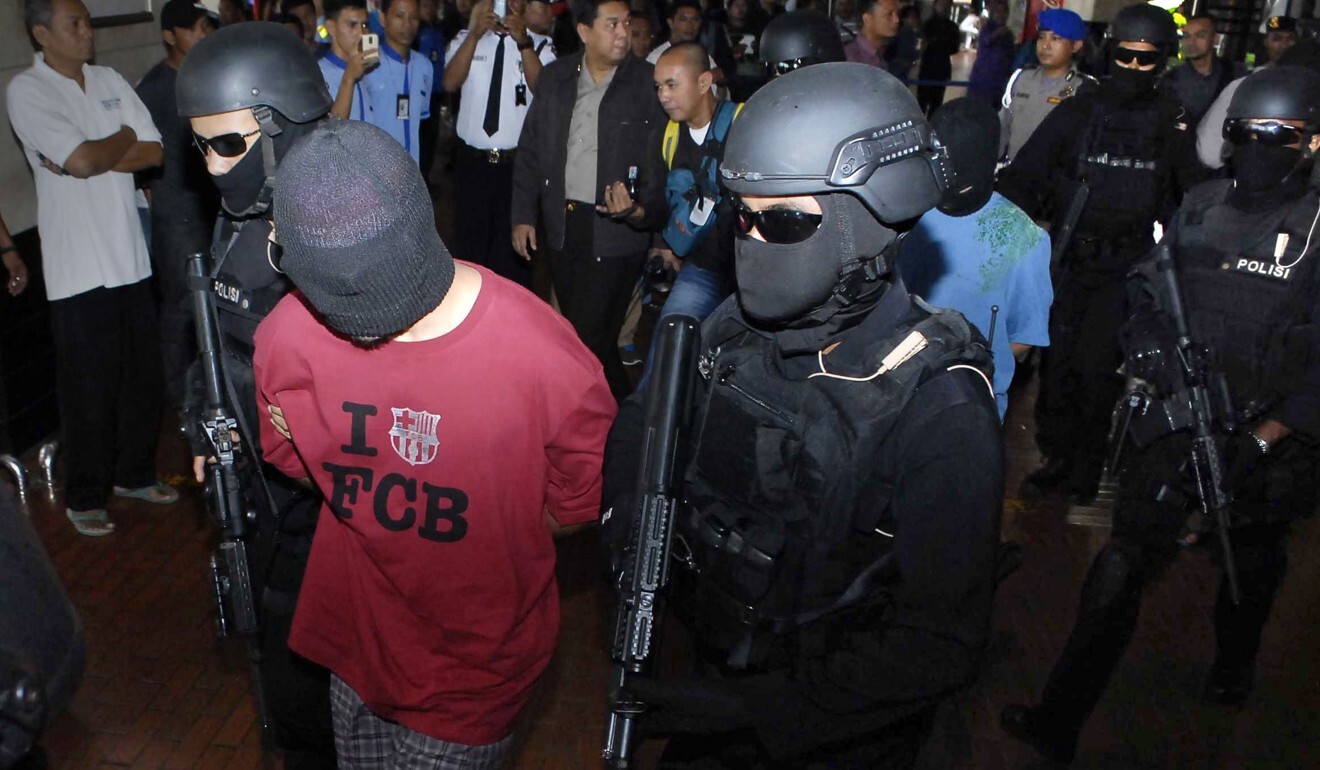 Within Indonesia, Poso in Central Sulawesi stands out as a hotbed for recidivism. Out of 21 cases where the first offence was in Poso, 16 men, or 76 per cent, committed their second offence in activities related to Poso.
"There are several possible explanations for why the temptation to return to fight in Poso is so high. Poso is the only place in Indonesia where a territorially-linked jihad has taken place continuously since 2000," said IPAC.
Poso is currently the base for the militant Mujahidin of Eastern Indonesia (MIT) which has pledged allegiance to Isis.
At least six Uygurs also travelled there for paramilitary training in 2015 and became members of MIT. All were killed by Indonesian security forces around 2016. Police said the six had taken part in acts of terror around Poso, including the killings of two local farmers in September 2015, local media reported.
"It thus has taken on a symbolic significance out of all proportion to its size … seen as a 'secure base' for the broader struggle for an Islamic state, a place that could serve as the nucleus of an Islamic community and which had the potential, in the form of abandoned plantations, to replace Malaysia as Jemaah Islamiah's (JI) economic base," said IPAC.
JI is al-Qaeda's Southeast Asia arm and Malaysia was seen as an important base for its fundraising activities.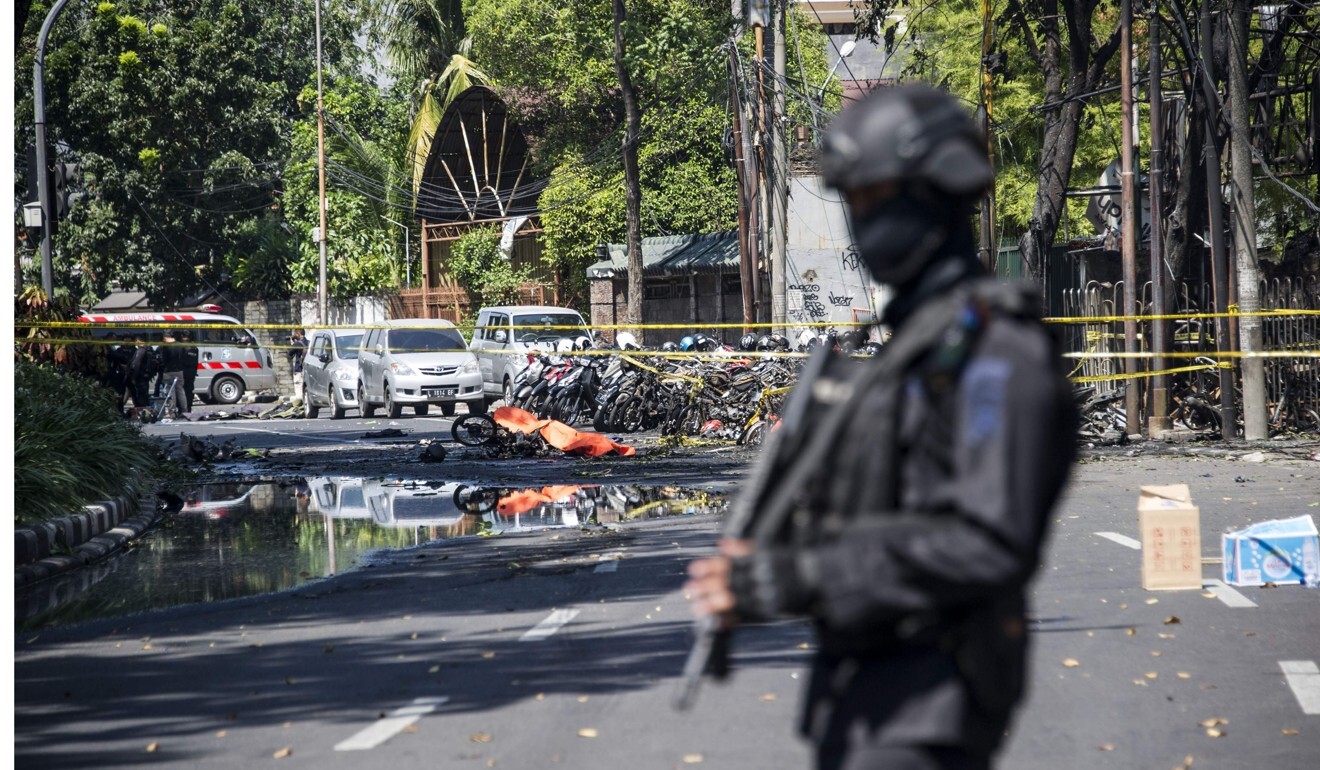 Out of the 94 repeat terror offenders, 43 were linked to pro-Isis activities, including 13 men arrested for committing crimes in prison. Another 12 tried to join jihadist groups overseas, including three who were arrested in the Philippines for attempting to sign up with pro-Isis groups there.
"Those who elected to stay in Indonesia and wage war at home engaged in a wide range of crimes as their second offence, from attacks on police to bomb plots," said IPAC.
Personal factors, linked to status and a desire for acceptance, also come into play for recidivism.
In several cases, released prisoners found old comrades suspected them of "singing" to police during their incarceration and wanted to prove they were still clean. The easiest way to do this was through taking part in a jihadi action, according to the institute.
This was reportedly the motivation of released terror convict Bagus Budi Pranoto (Urwah) for re-engaging with the mastermind of the devastating Bali bombings, Noordin Moch Top.
Moch Top was killed in a shoot-out with the Indonesian police's special counterterrorism squad, Detachment 88 (Densus88), in a house in Solo, Central Java in 2009. Urwah died along with him.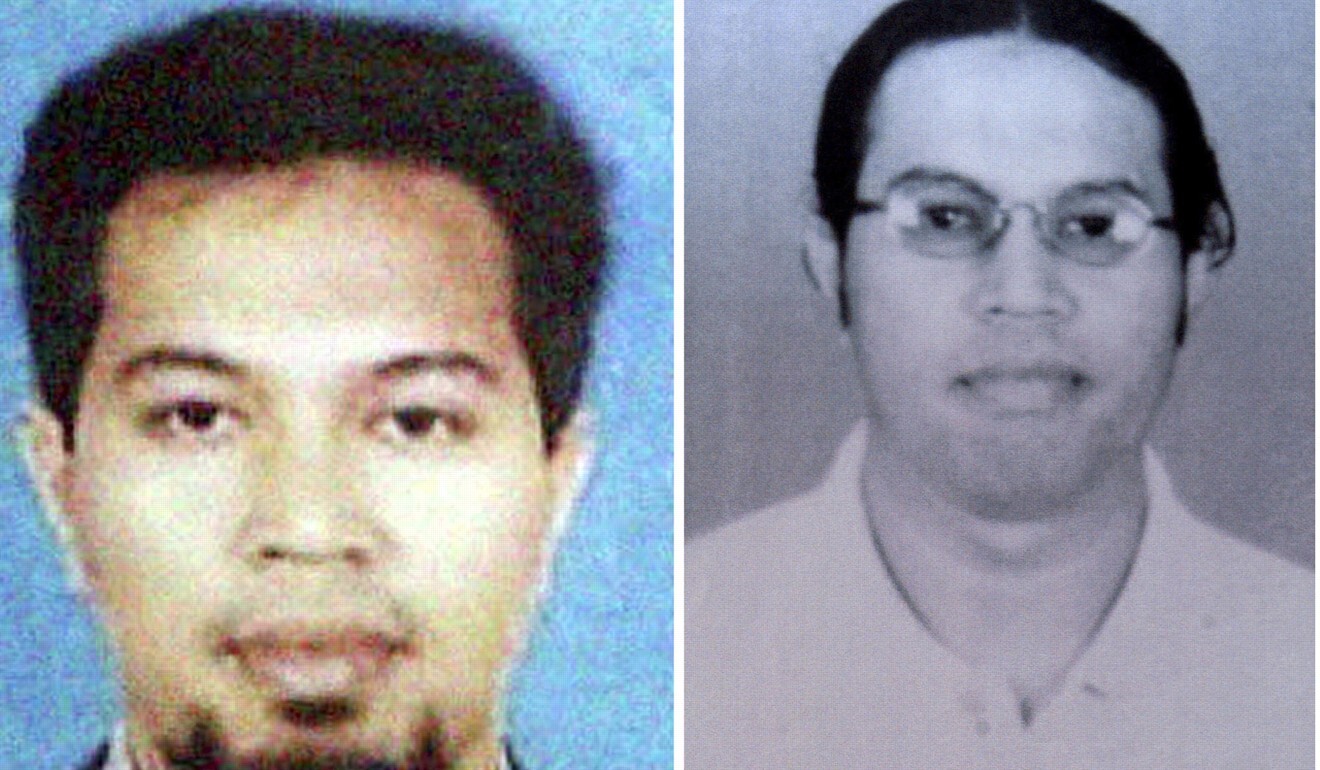 More than 120 convicted terrorists are expected to be released by the end of 2020, the report stated, while another 150 are due to be freed in 2021.
IPAC said it is important for the counterterrorism squad to look "for signs of the next big attraction, ideologically or geographically", and that even though the appeal of Isis is on the wane, it is "not going to disappear any time soon".
This article appeared in the South China Morning Post print edition as: 11pc of released terrorists reoffend, report says