Malaysia
Get more with myNEWS
A personalised news feed of stories that matter to you
Learn more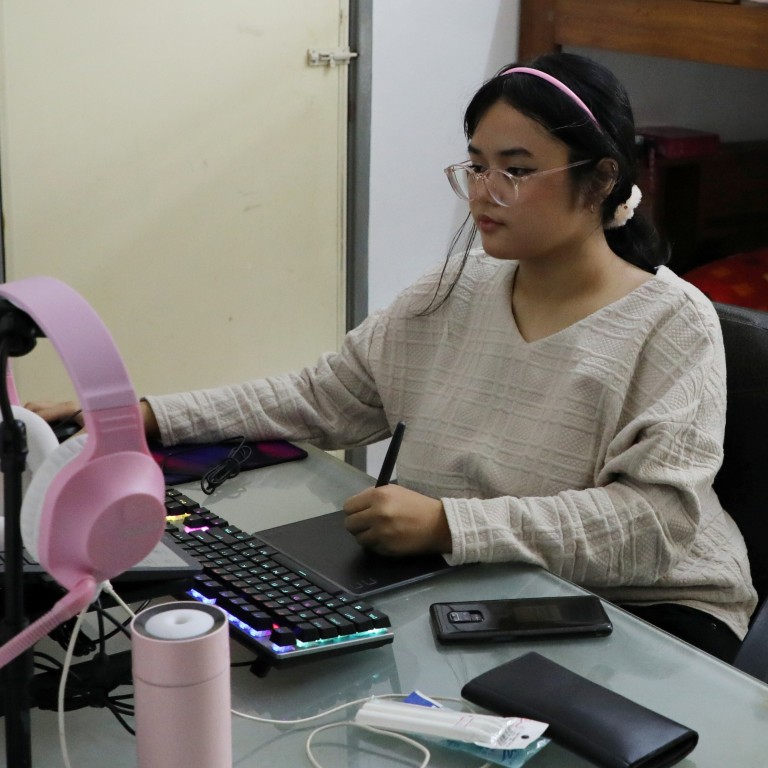 Malaysians reflect on rape culture after schoolgirl's TikTok video goes viral
Ain Husniza called out her teacher's rape joke on TikTok, sparking a national conversation on misogyny in Malaysia
Activists and politicians say sexual harassment is normalised in society, and that reforms are needed to deal with this issue in schools
April 23 was a regular day in school for 17-year-old Ain Husniza Saiful Nizam – until it wasn't.
A PE teacher's discussion about sexual harassment inexplicably led to him cracking a rape joke. He allegedly told the class, "if you want to rape someone, make sure they are above 18".
The remark drew guffaws from the boys, while female students like Ain stayed silent, aghast. The teacher added that boys were unlikely to complain if they were raped because being subject to such an act was, in fact, sedap, or delicious.
Ain later called out her teacher on the TikTok app in a video that went viral, sparking a national conversation on sexual harassment, violence against women and entrenched misogyny in Malaysian culture. Weeks later, they still remain talking points.
Puteri Nuraaina Balqis, an activist, said the saga helped to shed light on what it was like to be a female student in Malaysia. While the authorities suggested Ain's experience was an isolated one, Puteri said it was far from the case.
"Such monstrosity taking place in schools is way more common than we realise," she told This Week in Asia.
Inspired by Ain, Puteri created an Instagram page called SaveTheSchoolsMY for students to share their experiences of sexual harassment, abuse and rape culture in schools.
She has posted 231 submissions so far. Some of the anecdotes described religious teachers in a school carrying out checks on girls to make sure they are on their periods instead of deliberately avoiding prayer time, while one said male students masturbated on the canteen bench. A 12-year-old was also caught passing a letter in class where he wrote about wanting to rape an eight-year-old student, one contributor said.
There are another 300 submissions Puteri has not had time to publish.
Nusrah Razak, a representative of Lean In Malaysia, a movement aimed at empowering women, said she has probably had three to four such uncomfortable experiences in her life. Out of every 10 women she has spoken to, Nusrah estimated about nine would have had encountered some form of sexual harassment.
"Most women think it's bothersome; they are not comfortable with it. But in situations when that happens, I'd say they do not have enough courage or do not feel safe to voice out their discomfort," she said.
Besides, efforts to call out bad behaviour are not always effective. In Ain's case, it was almost three weeks before the education ministry took action.
On Wednesday, it said the accused PE teacher was transferred to an administrative role at the Selangor Education Department pending police investigations. It added that it had not commented earlier due to the ongoing probe.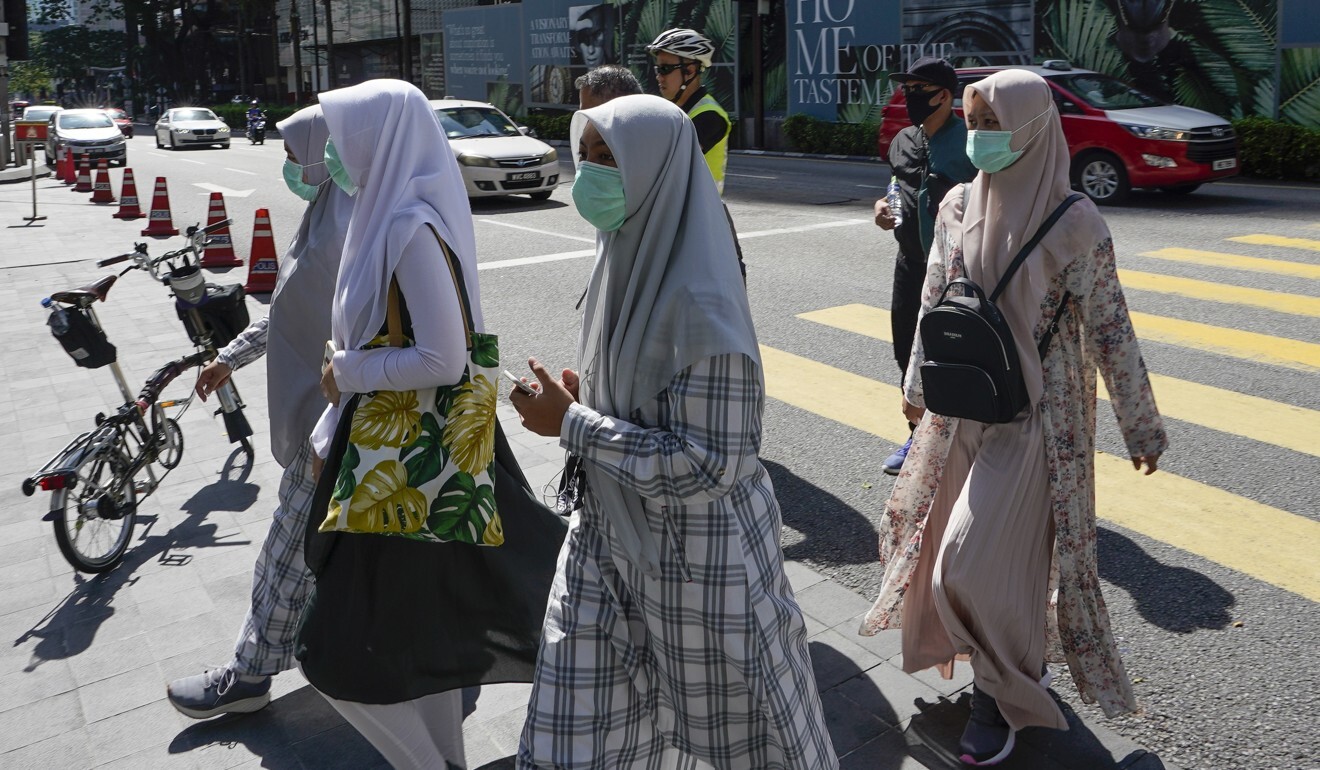 BOYS WILL BE BOYS?
According to the activists, Malaysians have long tolerated and normalised harassment towards women.
Nusrah said the country had a "patriarchal society, toxic masculinity, and slight oppression towards women".
"Some people say, 'It's normal, boys will talk about those things. Boys are boys'," she said.
Former education minister Maszlee Malik agreed that these incidents had become acceptable "simply because our public thought that it is not harassment".
Yu Ren Chung, deputy executive director of the Women's Aid Organisation, said such behaviour continues because "people see sexual harassment as acceptable, and they think children and students should not question authority".
Puteri said women tended to bear the burden of blame no matter what they did. "If u don't wear a hijab, it's your fault. If you wear a hijab, but it is not long enough to cover your chest, it is also your fault. If you're fully covered, it's still your fault for going out of your house," she said.
Kasthuri Patto, an opposition MP, said Malaysia's misogynistic culture was so prevalent that it permeated public institutions and even Parliament.
In 2009, when there was a water leakage in Parliament, Patto said a female MP had asked why it was not fixed, to which a male MP responded: "Why are you talking about the roof that is leaking? You leak every month."
Such behaviour "sends a very strong message to the ground" that sexism was acceptable, Patto said.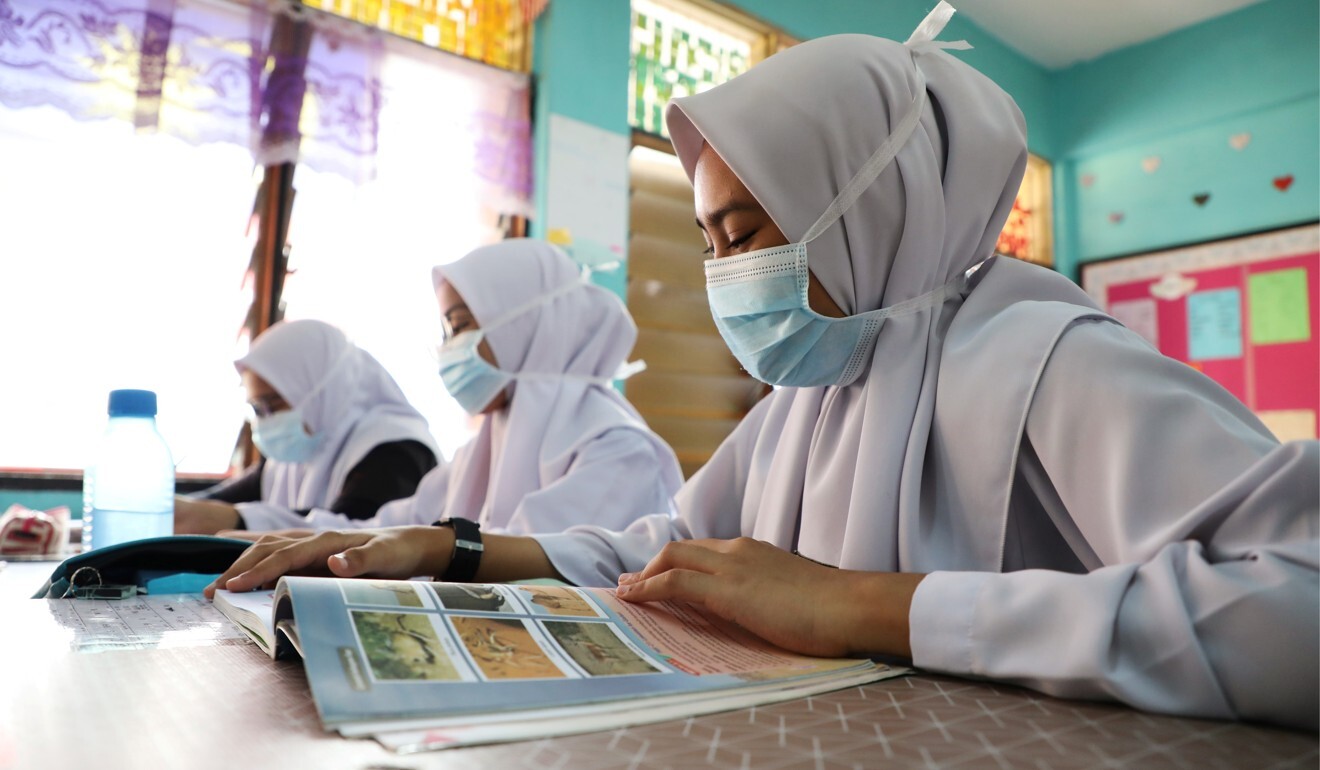 The lack of laws and procedures to deal with such cases perpetuates the problem. Maszlee, the former education minister, said the current regulations did not protect victims.
Malaysia does not issue licences to educators – unlike in Australia, Britain or the US – so teachers who do not face prosecution are often sent to the district education offices or given desk duties.
"It won't solve the problem and the cycle continues," Maszlee said. "We end up with other potential predators because they see that these crimes are not taken seriously."
MINDSET SHIFT NEEDED
While social media was a helpful tool in sparking a national conversation, the activists said reforms were sorely needed.
"There needs to be awareness among society or movements to change legislation," Puteri said. "The ones who can get things done are the people in power and people in solidarity with the causes. It can't just linger around social media or it will be an echo chamber."
Patto cited a lack of legislation on cyber bullying, sexual harassment and stalking.
"Singapore has sexual harassment laws. We keep reminding the Malaysian government, 'Don't look so far, look down south, look at what Singapore has done, move and table the bill, debate and pass it and get it enforced as a law'," she said.
In Malaysia, employers are required to prevent sexual harassment under the Employment (Amendment) Act 2012, and the Federal Court ruled in 2016 that sexual harassment is a civil wrong, allowing victims to sue their harassers.
Singapore, though, goes further. The Protection from Harassment Act 2014 (POHA) provides help in cases of stalking and harassment, carrying with it a fine up to S$5,000 and/or a maximum jail term of six months.
Unfortunately, parliamentary sessions in Malaysia have currently been suspended under a state of emergency declared to deal with the pandemic. "Suspension of parliament has thrown all reforms up in the air," said Yu.
The activists also suggested changes to the education system. Apart from educating students on harassment, making clear that rape was no laughing matter, there needed to be clear procedures on how to deal with teachers who commit sexual harassment.
Maszlee said teachers should undergo background checks, and the ministry should have a system to deal with reports such as Ain's.
"What's happening now is that students report to the counselling teacher, and only if the teacher feels it is serious does he or she bring it to the school principal," he said. "Some principals ... want to save their face and the school's reputation, or the teacher's face, so they end up sweeping things under the carpet."
The mindset shift also needed to extend to officers in law enforcement.
After Ain made her TikTok post, she reportedly received an audio message from a male classmate who threatened: "If I get you, I will shred you or rape you and send you to Thailand."
Ain shared the comment on Twitter and made a police report.
The deputy police chief later said at a press conference: "The second report is regarding what may be a joke from her classmate, which she couldn't accept."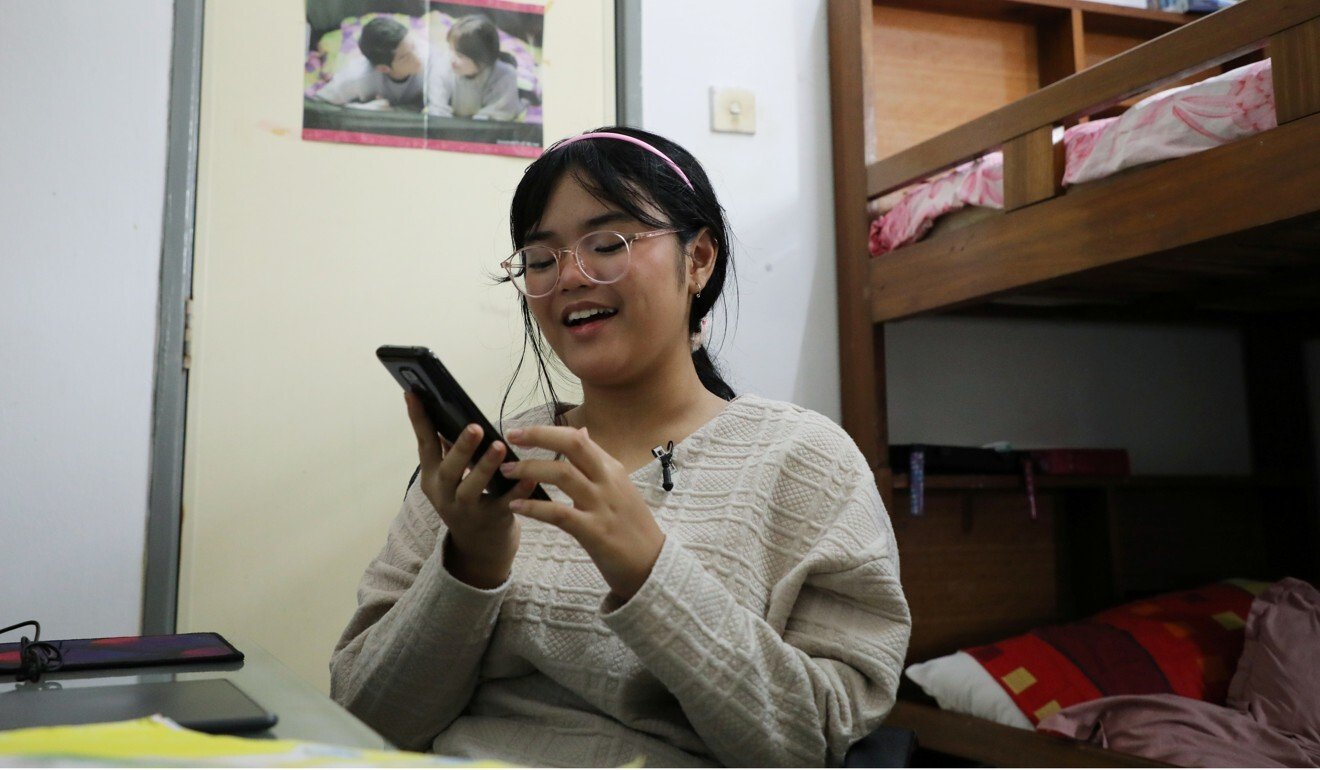 Meanwhile, the activists said parents were another crucial point of support.
When Nusrah was nine, a boy crawled under her desk to look under her skirt, an incident her headmistress dismissed as a joke when she reported it.
But her mother's reaction to the incident solidified her view that what the classmate did was wrong, and she learned to call out bad behaviour.
"After that, whenever someone made remark about rape threats or sexually harassed me, I would call them out and say, 'What's so funny about this?'"
This article appeared in the South China Morning Post print edition as: joke by teacher far from funny for schoolgirls