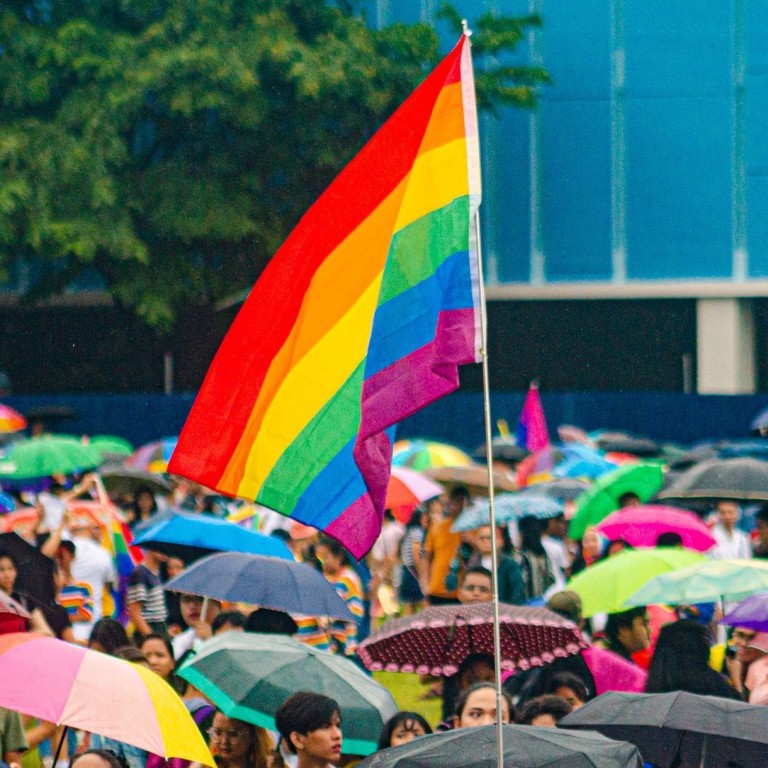 As Philippines marks pride month, low-income LGBT folk struggle to be heard
Every June, Filipinos from the LGBT community gather to assert their rights, but working-class people face challenges in being out and free
Advocates say local anti-discrimination laws don't go far enough to protect the community, while a house bill to protect LGBT folk has been stymied for years by Duterte's allies
Anne Villarama, a 37-year-old housekeeper in Manila, longs to be able to wave a rainbow flag in a pride parade without fear one day.
The mother of one belongs to the
LGBT
community, which has long faced discrimination in the
Philippines
, a country with a mostly Catholic population that has conservative views around issues of gender diversity.
For many LGBT folk, the pride month of June has been a time for the community to rally and assert their rights. Until the
Covid-19 pandemic
put a halt to physical events, the turnout at pride marches had risen every year, with the Metro Manila Pride march seeing a record 70,000 attendees in 2019.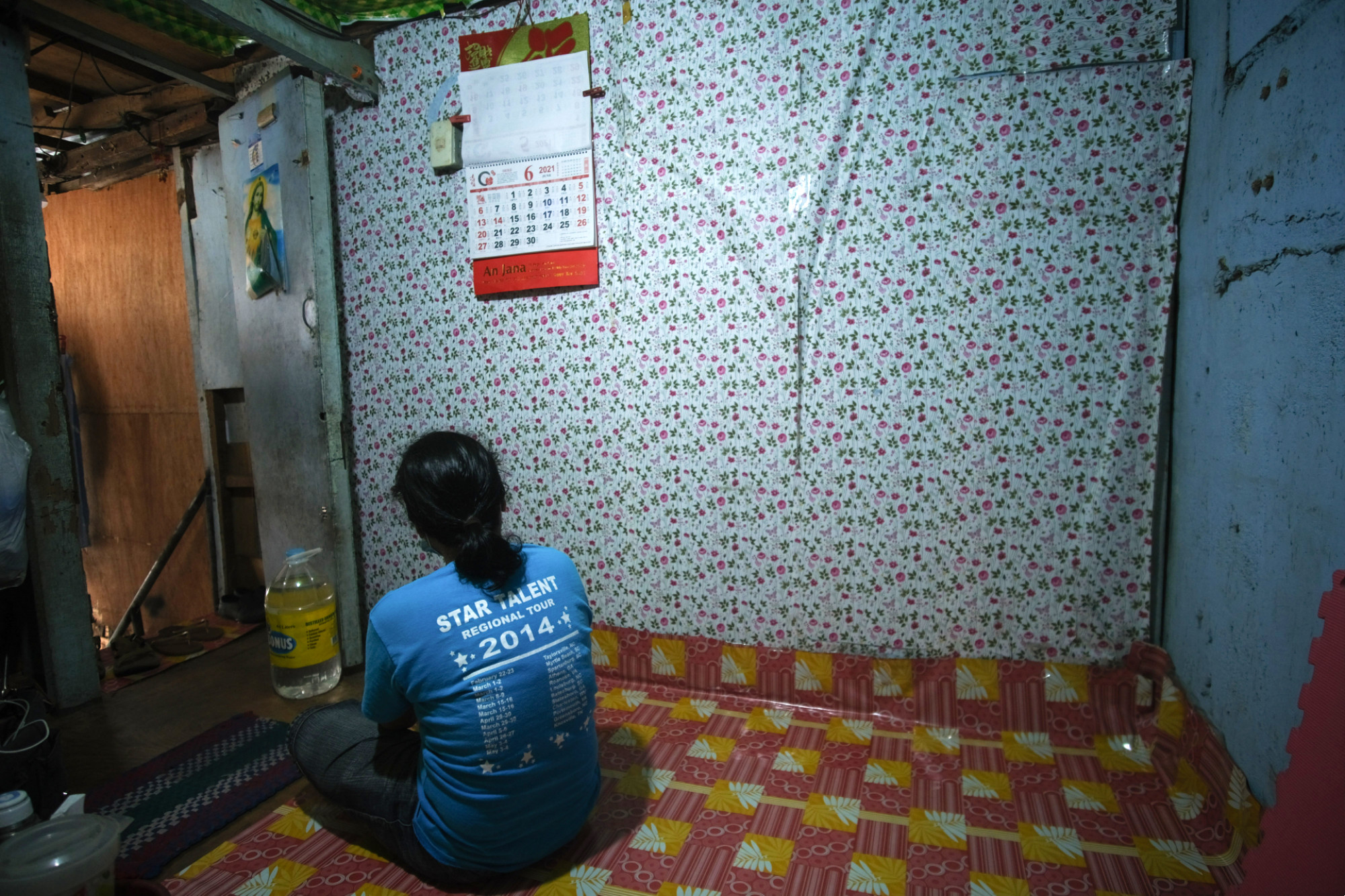 But for people like Villarama, being part of the working class makes it a challenge to be openly free to be themselves.
"My mother still doesn't know I'm bisexual," she said. "I cannot come out to her because I still remember her enraged reaction when somebody asked if I'm not straight."
Villarama earns the city's minimum wage of 537 pesos (or US$11) a day, most of which goes back to her family in her hometown. Their survival is her top priority.
"I'd tell my family if they ask, but I don't think about it much now because what's important is I'm able to send them money," she said.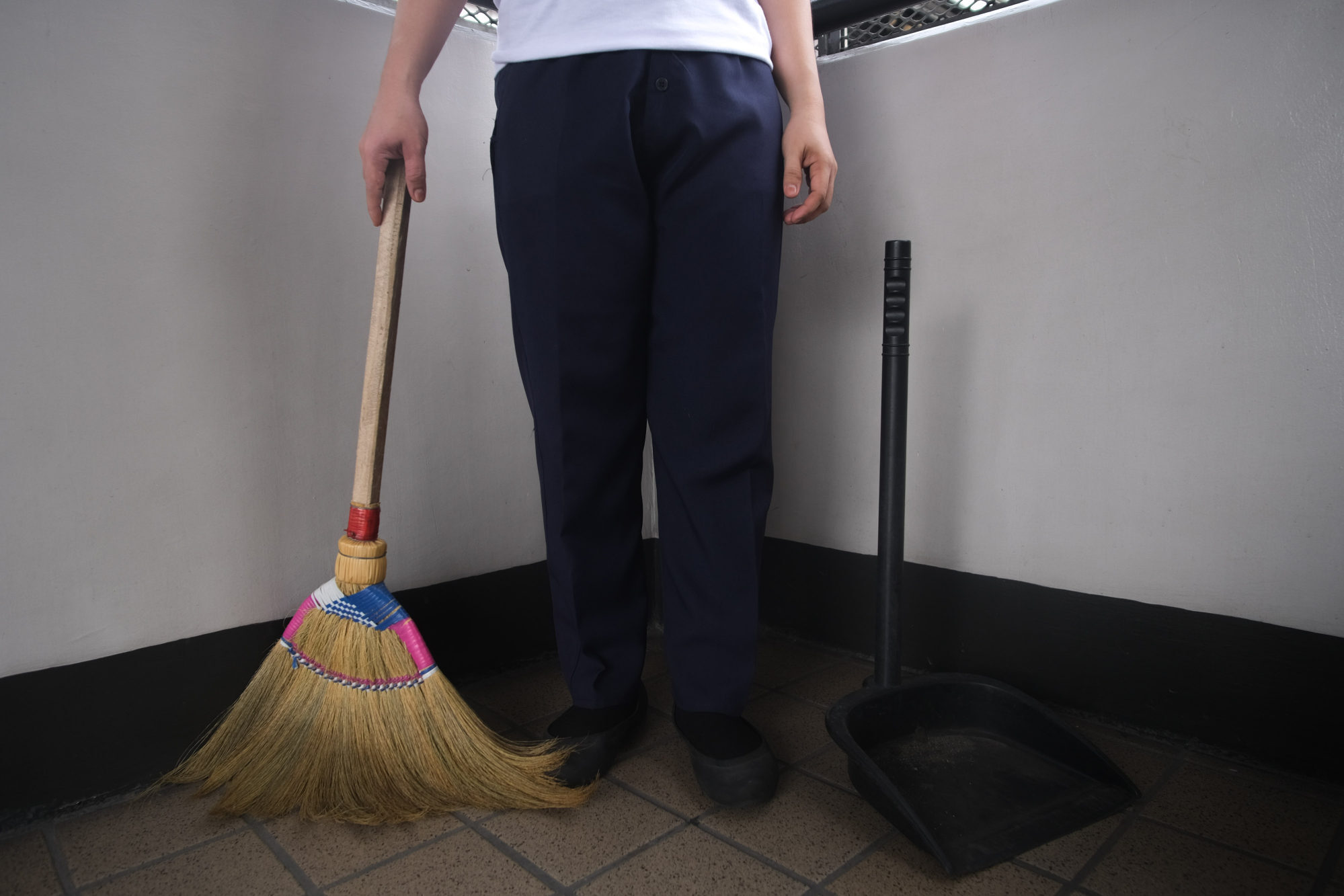 Spykez Sanchez, a 39-year-old
domestic worker
in Hong Kong and the former president of Filguys Association Hong Kong, knows the chances of some migrant workers attending a pride parade are slim to none.
"Our experience as LGBTQ+ domestic helpers is largely different from those who come from moneyed backgrounds," said Sanchez, a transman. "Our [free] hours are limited, so not all can go to events and not all employers understand our situation."
According to Sanchez, he was once fired from a job without any legal basis. While the former employer did not supply a reason, he used Sanchez's gender identity against him in court when Sanchez filed a grievance case.
A 2011 study by GALANG Philippines, an organisation for economically disadvantaged people from the lesbian, bisexual and transgender (LBT) community, found that "LBTs were more marginalised than gay men, as they were less likely to find jobs and more likely to become victims of violence".
During the Covid-19 pandemic, trans workers were among the most affected, with lockdowns and social distancing hitting their incomes.
The Society of Transsexual Women of the Philippines (STRAP) and the Aids Society last year launched a fundraiser to help the community make ends meet, pooling together 200,000 pesos (US$9,800) in total.
"The pandemic deprived our sisters who work in the beauty and entertainment industries, in pageantry, also in sex work, of livelihood," said Jaya Jacobo, a member of the board of trustees at STRAP.
Nicky Castillo, one of the overall coordinators of the Metro Manila Pride, acknowledged the community faced issues on several fronts.
"Some are deprived of job opportunities because they are lesbian or bisexuals, and this is one of the reasons why we march," Castillo said. 
While discrimination and abuse against the LGBT community is rife in the Philippines, there is no data on these incidents and attacks, rendering their struggles invisible.
Last month, the mutilated body of Ebeng Mayor, who had gone missing for a few days, was found in Quezon City, in a suspected case of rape and murder. The same month, transwoman Jhie Bangkiao's naked body was found in a cemetery in Leyte, Eastern Visayas.
Irish Inoceto, the chairperson of the Visayan LBTQ Network, said victims also did not usually report being bullied for fear of reprisals.
"I know at least two women who were victims of such abuses who didn't file reports," she said. "How many more in other areas? When the state doesn't ask the question, how can you get the data?"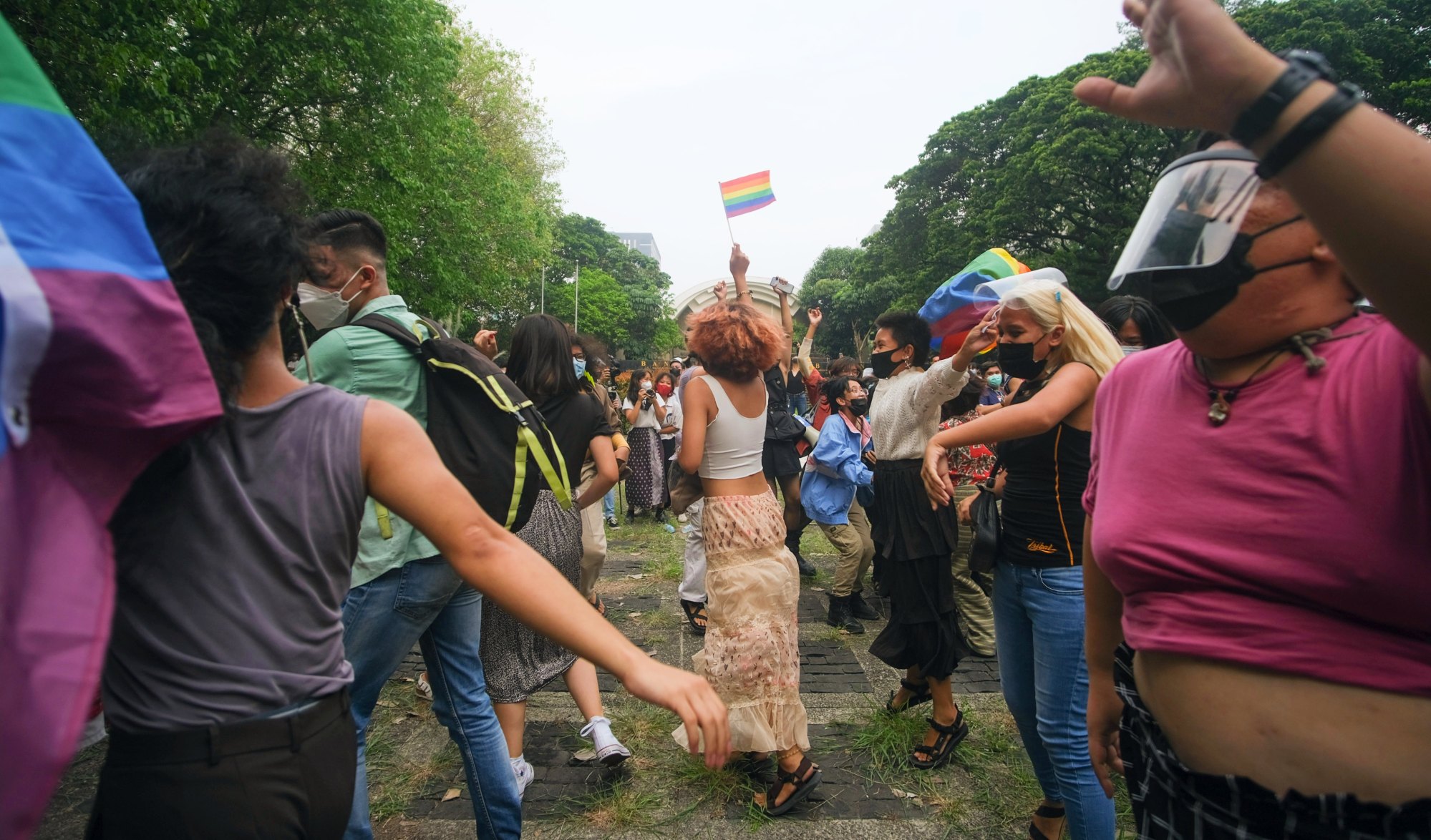 There is currently also no national legislation to prevent injustice and economic discrimination against LGBT communities, although 25 local jurisdictions have anti-discrimination laws that prohibit prejudice based on sexual orientation and gender identity.
Representative Arlene Brosas, of the GABRIELA Women's Party, says these local laws do not go far enough, however. Her party is among the backers of the Sexual Orientation and Gender Identity Expression (SOGIE) Equality Bill, which was first filed in the Philippine Congress in 2000.
While past versions of the proposed law, also known as the Anti-Discrimination Bill, have passed a third reading in the House of Representatives, it has struggled to gain support in the Senate.
"According to the data from the [University of the Philippines'] Population Institute, although 19.8 million Filipinos – 19.6 per cent of the population – reside in areas with anti-discrimination ordinances, the absence of a national anti-discrimination law leaves more than 81 million Filipinos unprotected from SOGIE-based discrimination," Brosas said.
"Moreover, existing anti-discrimination ordinances only protect 2.3 million Filipinos (8.3 per cent) living below the poverty threshold, with 25.8 million people vulnerable to discrimination in schools and workplaces, among many other spheres," she added.
The road to passing the legislation has been an uphill climb. Influential figures allied with President
Rodrigo Duterte
have opposed the passing of the bill, causing it to linger in Congress for more than 20 years.
"The Philippine government promulgates homophobic remarks. President Duterte himself said that being 'gay is a disease'," Brosas said.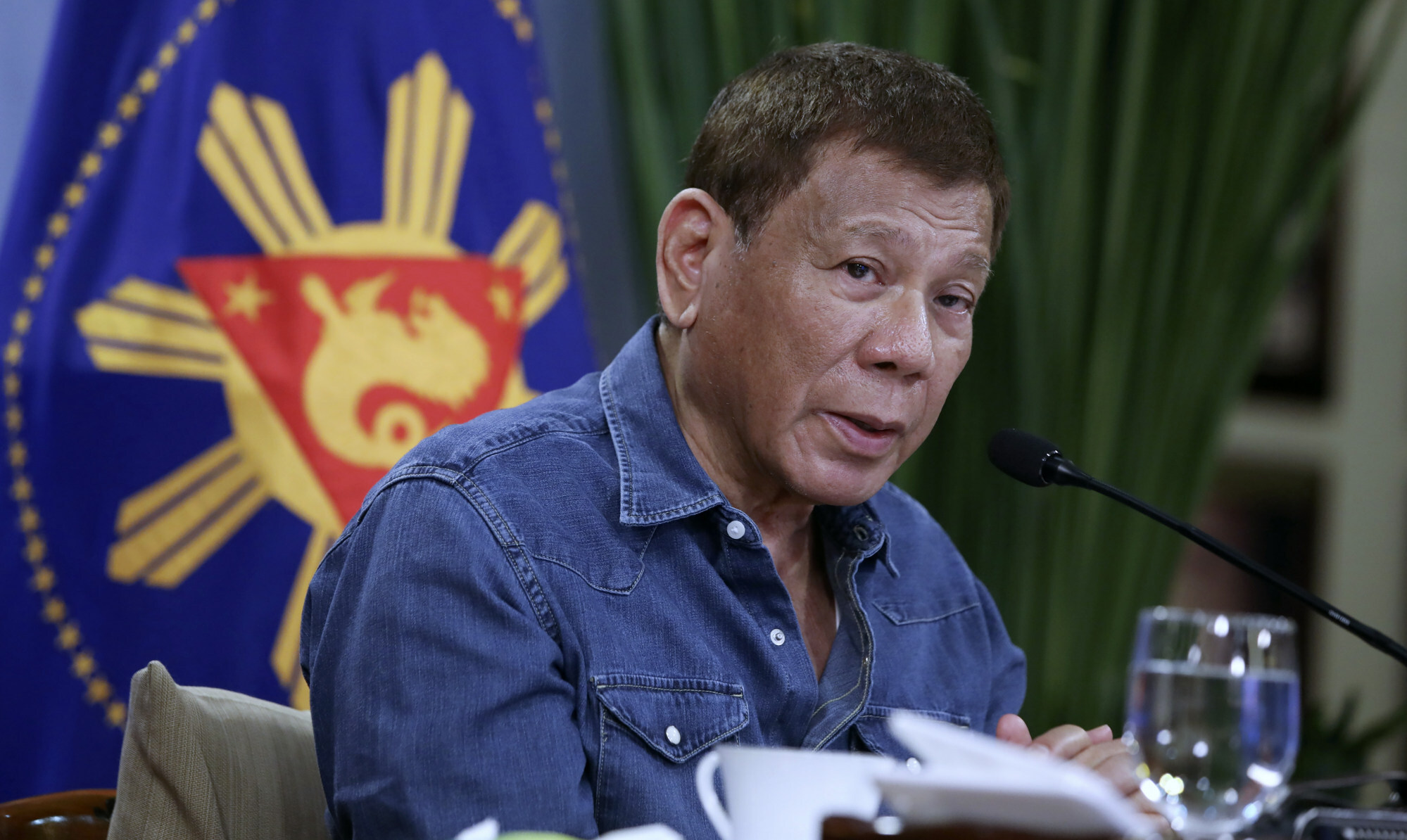 Jacobo, the STRAP board member who is also an assistant professor of gender studies at Coventry University in England, said there was a lack of understanding of the different LGBT profiles in the Philippines. Many vernacular terms tended to conflate various expressions of gender and sexual identities, she said.
"In the Philippines, we employ the umbrella term of 'transgender', but on the ground, we also embody vernacular categories – like the bakla, the agi, the bayot – which cross over from homosexuality to queerness to trans identity," she said.
For instance, bakla refers to a person assigned male at birth who has adopted a female gender expression. They may not necessarily be gay.
"Similarly, the transmasculine, the tomboy, and the lesbian are all strung together on the ground," Jacobo said. 
The academic, who has worked with LGBTQ writing collectives in Brazil and Philippines, said she took inspiration from the South American country as trans people there had succeeded in gaining legal gender recognition.
"These changes happened in the past 10 to 20 years because trans, nonbinary and queer activists, and community workers were out there pushing for changes and challenging social structures and institutions, including government," she said.
Jacobo said that while the militancy in the Philippines has not faded, acceptance of the community is slowly inching upwards as the younger generation feels less afraid to express their identities.
"We have better chances for pushing for changes especially with younger people who are becoming more articulate about their identity," she said.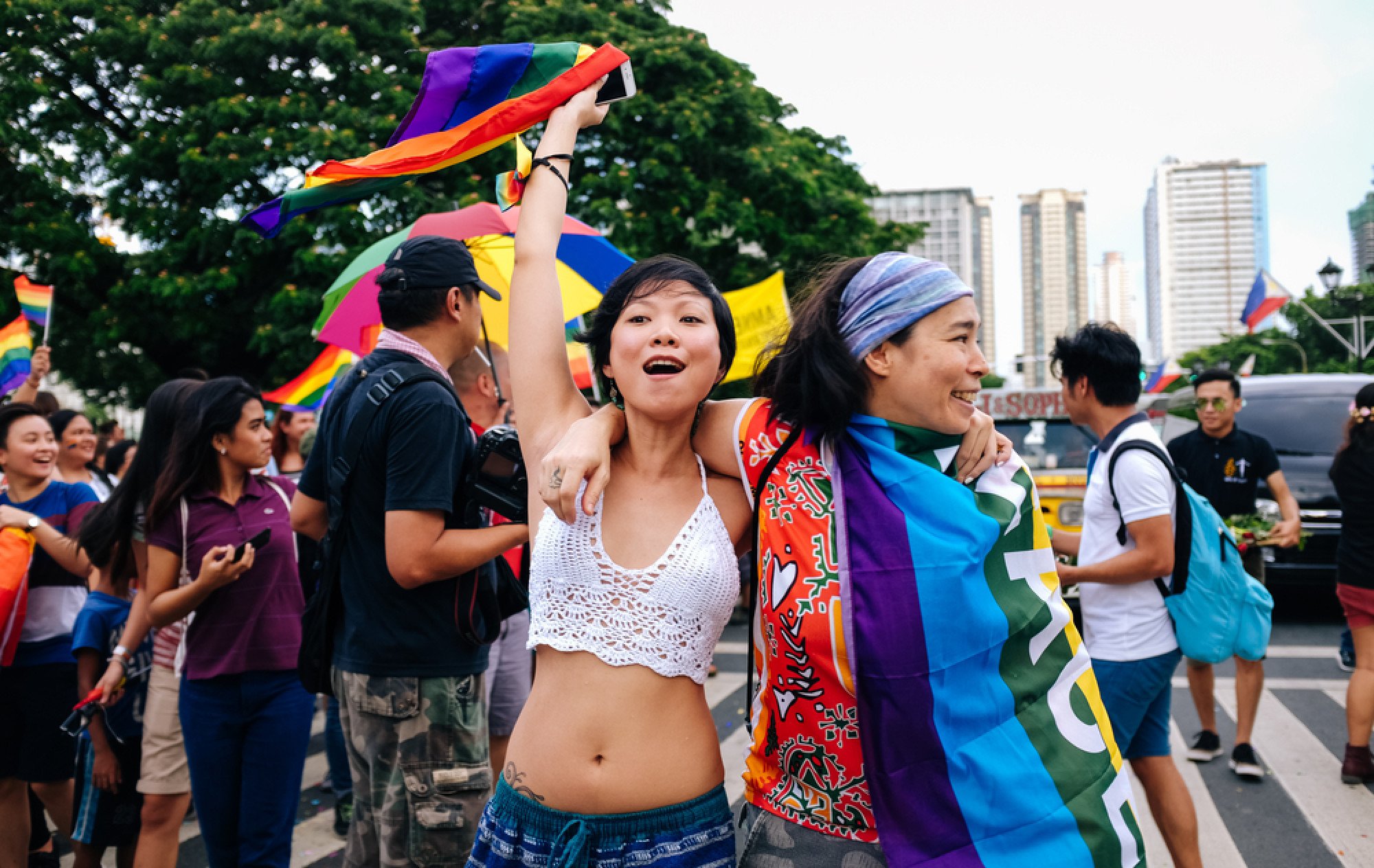 LGBT organisation Bahaghari said the fight for acceptance and respect should always consider a person's wider background, including their socio-economic status.
"We must always look at gender justice in the context of class struggle, because the oppression of gay peasants wouldn't disappear even if [the SOGIE bill] is passed," said Clarice Pan General, the cultural head of Bahaghari.
"The hours of a trans factory worker wouldn't be reduced even if they get gender-neutral bathrooms. As a bisexual woman, my foreign employers may participate in the pride march, but that doesn't mean that I'm exploited any less."
Pan General argued that this was not to say that the fight for the passing of the ADB or same-sex bathrooms was trivial, but the battle for gender equality should be more expansive.
Meanwhile, Brosas from the GABRIELA Women's Party said that to effectively reach the working class, SOGIE orientations must also be held directly where they are, to create safer workplaces.
"Recently, we were able to do this in 2019 at Pepsi-Cola Philippines Inc in Muntinlupa, Manila," she said. "This helped a lot with the relationship of workers to the LGBTQ+ workers in that company."