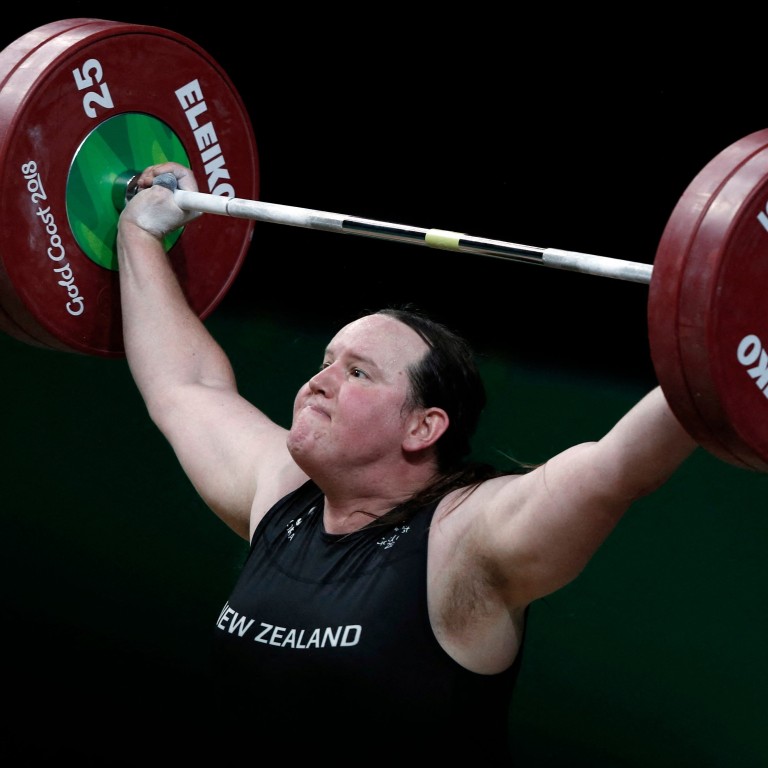 Tokyo Olympics: petition against Laurel Hubbard highlights debate on transgender athletes
There's been support and controversy over the New Zealander competing in the women's weightlifting category, dominated by mainland China, Taiwan and South Korea
Scientists say there is insufficient evidence to say a transgender athlete has an unfair advantage over other competitors
Nine months after starting hormone therapy in 2004, transgender distance runner Joanna Harper found she was 12 per cent slower than she was beforehand – equal to the difference between the performance of male and female distance runners.
This led her to start studying
transgender
athletes, and since 2005 she has tracked the performance of about 40 sportspeople after they transitioned. She is now a PhD researcher at Loughborough University in the UK and author of the book
Sporting Gender
.
"Transgender women get slower and weaker after gender transition," she said. "Their ability to recover from hard training is reduced. Trans women lose muscle and gain fat, all of which negatively impacts performance."
Harper was commenting after New Zealand weightlifter
Laurel Hubbard
became the first openly transgender athlete to be selected to compete at an
Olympic Games
.
In 2015, the International Olympic Committee (
IOC
) changed its rules to allow trans women to take part if their levels of testosterone – the major male sex hormone that increases muscle mass among other things – remain below a certain threshold for at least 12 months before and during the competition.
The IOC's move was cheered as a step towards greater inclusivity but the news about Hubbard – who is 43 and transitioned to female in her 30s – has reignited the debate about whether transgender women have an unfair physical advantage.
An online petition to suspend the IOC's transgender policy was started, arguing it is "unfair to women due to the incontrovertible physical advantage that trans women have". As of Sunday morning, it had more than 19,000 signatures.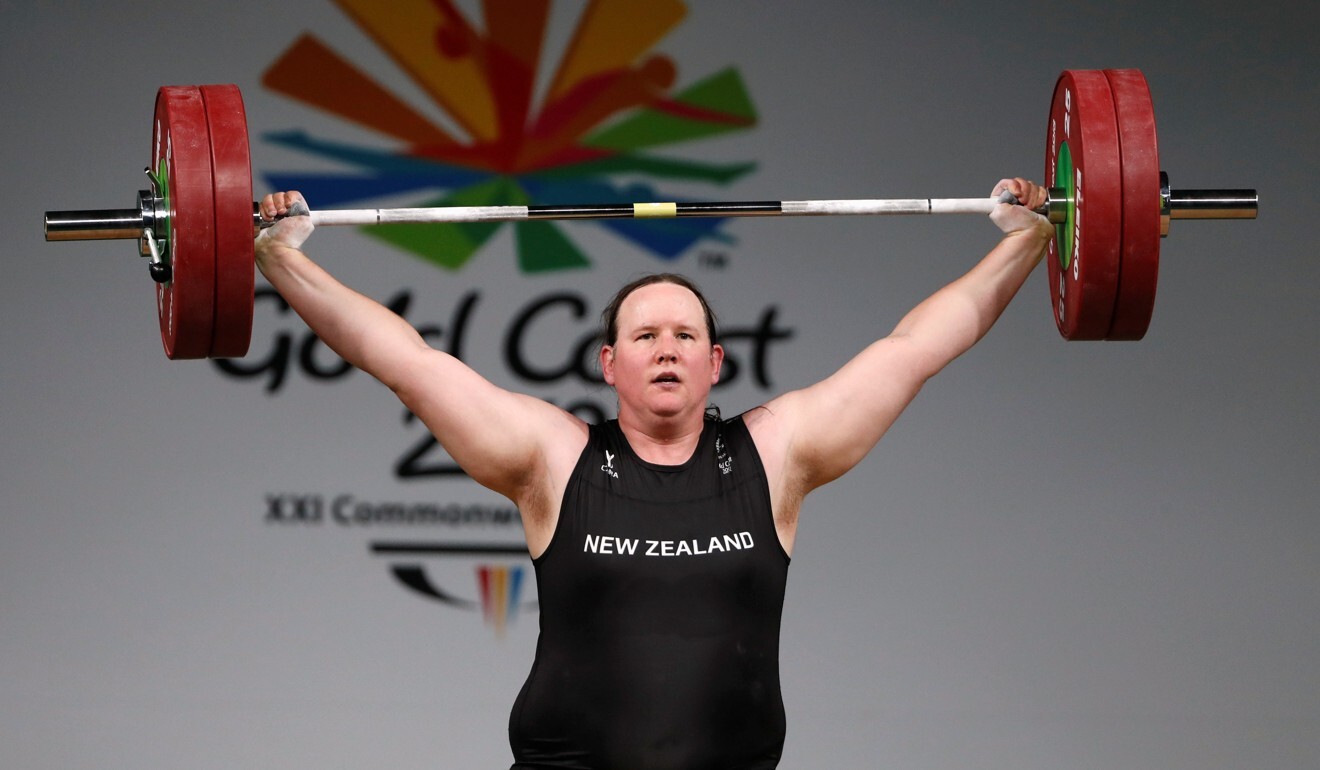 Asian athletes – including those representing mainland
China
,
Taiwan
and
South Korea
– have won a number of Olympic medals in the women's weightlifting category, and medal hopefuls this year include Kuo Hsing-Chun from Taiwan and Chinese athletes Hou Zhihui and Li Wenwen, a 21-year-old who topped the rank and set world records in April. South Korean social media users were among the most vocal in expressing their unhappiness about Hubbard's participation, with some stating that it was unfair.
Hubbard, who declined to give interviews, released a statement thanking her supporters for their encouragement and aroha (love).
UNFAIR ADVANTAGE?
The IOC's 2015 guidelines have not been adopted by other sporting bodies.
In 2019, World Athletics, the international governing body for track and field athletics, created its own rules, stating that transgender women athletes must have a lower testosterone level than the IOC standard.
Athletes with differences in sexual development (DSD) must either undergo medical intervention to suppress their natural testosterone level if they want to compete in track events from 400 metres to a mile, or switch to another distance. World Athletics argued such athletes possess a "very clear performance advantage".
Two-time Olympic champion Caster Semenya, who barred from competing in certain distances, took her case to European Court of Human Rights in February, after losing two appeals against the World Athletics rules in Swiss courts.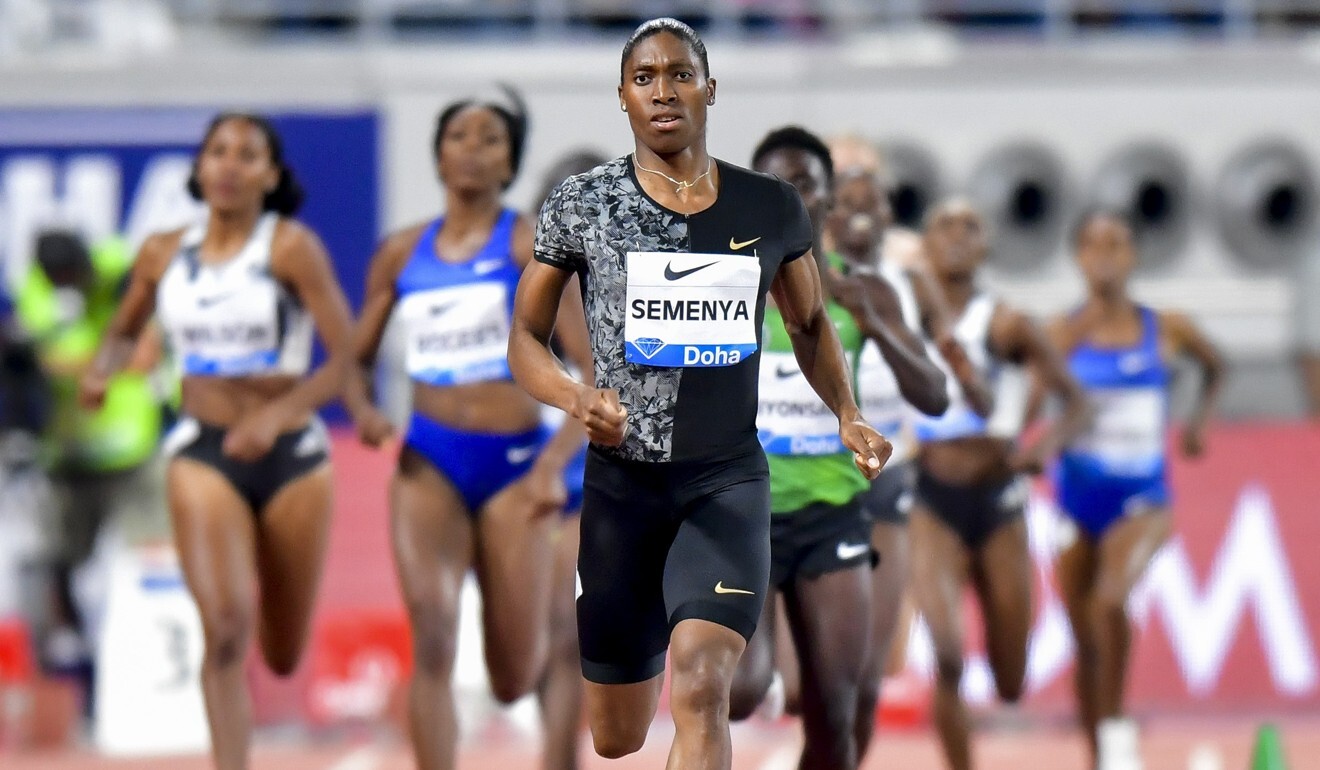 According to Harper, a 2019 study of 239 trans women on hormone therapy found that 94 per cent of them had testosterone levels below 2 nanomole per litre, which is line with most females.
When Harper looked at her own running times, she found that if she used a method called age grading which factors out the loss of speed because of the ageing process, her scores after hormone therapy in the women's category were the same as her scores in the men's category before transition, indicating she was equally successful in men's distance running and women's distance running.
"Even after hormone therapy trans women will be, on average, taller, bigger and stronger than cisgender women, and these are advantages in many sports. However, trans women will now be powering their larger frames with reduced muscle mass and aerobic capacity, leading to disadvantages in endurance, quickness and recovery," she added. A cisgender person is someone whose gender identity matches the sex assigned to them at birth.
Carol Ewing Garber, director of the Graduate Program in Applied Physiology at Columbia University in the US, said there is "insufficient scientific evidence to say unequivocally that a trans person has an unfair advantage over a cis person". This is because "the focus has been solely on testosterone and not other changes that occur during gender reassignment process".
Garber also observed that the performance of trans women declines over time and in many sports this is in line with the reported performance differences between men and women, meaning that a trans woman's performance approaches that of a cis woman.
She said that compared to men, trans women have lower levels of haemoglobin, which carries oxygen through the body and is important for aerobic performance. Many factors determine sporting performance, such as psychology, genetics, physiology, body build, skill, coaching, training, socioeconomic status, and environmental factors, she added.
"The notion that the 'best' and most skilful athlete always wins is a myth. And we cannot discount these factors in the performance of a trans athlete as well as a cis athlete," Garber said. "The bottom line is a trans woman is not a man physiologically or psychologically, and it is disingenuous to consider that the issue is that a 'man' is now competing with women and, thus, has unfair advantage."
Hubbard ranked 15th among the athletes who qualified for the
Tokyo Olympics
in her category. Her best weightlifting total is 285kg, which is 50kg behind that of China's world champion Li Wenwen.
While the division is dominated by Chinese weightlifters, each competing nation can only send one athlete per event, making Hubbard the fourth highest lift total among the 14 qualifiers for her event.
"She has a chance to win a medal," said Harper. "She has also been somewhat erratic since her 2018 surgery, hasn't had a good competition since 2019 and is 43. I would, and have, bet against her winning a medal."
HUBBARD'S BACKERS
Hubbard's participation in the
Tokyo Olympics
was supported by the New Zealand Olympic Committee and she has also earned the respect of fellow athletes.
Australian weightlifter Charisma Amoe Tarrant, 22, who will compete against Hubbard in the women's super heavyweight class, said she wishes her well.
"I have so much respect for her and wish her and the other lifters the best and hope we can all come together and enjoy the Olympics," she said.
The Australia Olympics committee (AOC) also welcomed the news. "Laurel has qualified under the rules of her sport. She has been selected based on that criteria. Those are the rules and accordingly the AOC accepts Laurel's right to compete," it said.
The Hong Kong Weightlifting and Powerlifting Association said it believed the inclusion of transgender people was a medical question.
"Every transgender person has their own mental or physical reason to change the sex they were assigned at birth," said chairperson Ip Wing-yuk.
"Each transgender person has different medical history, a lot of factors affect the result of their performance, it depends on individual circumstances."
LGBTI groups described the move as "a step in the right direction".
"We stand for the human rights of sportspeople. Being a person of trans experience should in no way be an impediment for a sportsperson to engage in the sport of their choice, and if they have demonstrated relevant talent, to represent their team or country at the highest levels," said Chamindra Weerawardhana, consultant for the ILGA World Gender Identity, Gender Expression and Sex Characteristics Programme.
"The sphere of sport has long been marked by many forms of gatekeeping – including, especially, gatekeeping people's bodies. The underlying rationale appears to be one of seeking a level of uniformity that is, in reality, non-existent," she added. "Many highly qualified, well-performing and well-deserving athletes and other sportspeople have faced innumerable levels of discrimination, simply because their bodies happened to be different."