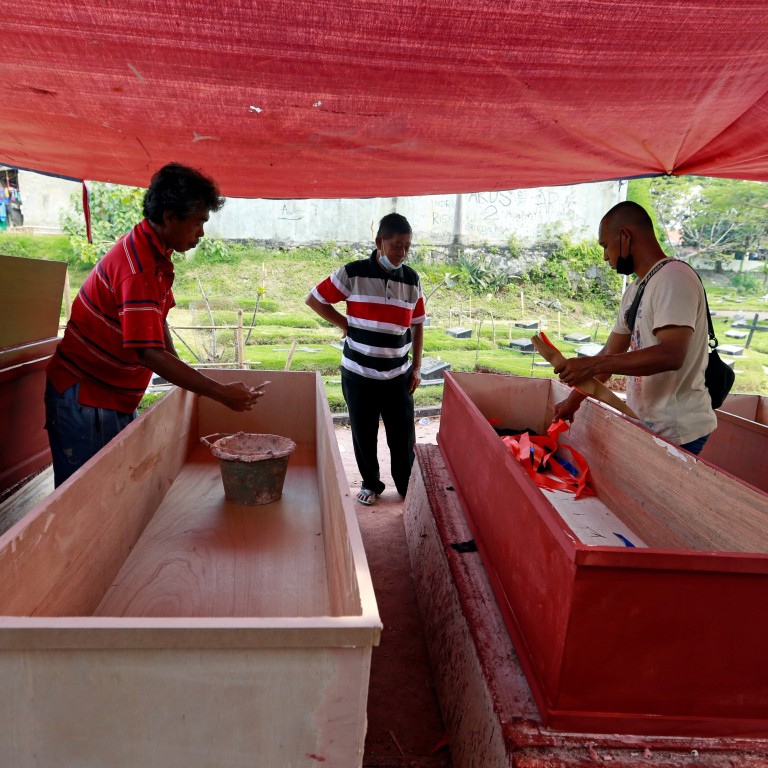 US doctor becomes Twitter celebrity in Indonesia for Covid-19 advice as Delta variant wreaks havoc
Dr Faheem Younus from the University of Maryland has dispelled claims that eucalyptus or Bear Brand milk can cure Covid-19 in Bahasa Indonesia
A steep rise in fatalities has included high profile individuals such as a daughter of ex-president Sukarno, while the country is now turning to Singapore and China for oxygen tanks
Indonesians
have found a new authority on all things
Covid-19
– a doctor in the
United States
who lives more than 16,000km away from the Southeast Asian nation, which is currently in the grip of the fast-spreading Delta variant.
Dr Faheem Younus, the chief of infectious diseases at the School of Medicine at the University of Maryland, has become a
selebtwit
– or
Twitter
celebrity – after using the platform to share coronavirus-related advice and best practices to rein in the spread of the disease in Bahasa Indonesia. He also tackles myths surrounding the virus, some of which are unique to Indonesian social media and chat groups – such as claims that eucalyptus or a particular brand of canned milk can help cure the disease.
Multiple tweets of his have gone viral in the past few weeks, cementing his status as an internet idol in the social-media-mad Southeast Asian nation. He now has some 360,000 followers on Twitter.
"Dr Faheem Younus is now a selebtwit doctor in Indonesia. Thank you for caring, Dr Faheem. You are the out of town expert with the briefcase that we're needing right now. God bless you," Alissa Wahid, daughter of former president Abdurrahman Wahid, tweeted on Sunday.
Indonesia's caseload and death toll have been consistently rising since June 24, with the country on Tuesday reporting 31,189 new infections and 728 deaths, a record on both fronts.
Younus told This Week in Asia that tweeting in Bahasa Indonesia was the best way to get his message across to non English-speaking Indonesians as Covid-19 continued to ravage the country.
"I recognised that less than 25 per cent of Indonesians speak English," he said in an email. "Knowing how fast the virus was going to spread in this fourth most populous country of the world, I had to break through that barrier and reach the common man."
The award-winning doctor, who also speaks Urdu, said he used Google Translate for his first Indonesian-language tweet on July 2.
"I know it's not perfect. But I cannot let perfect be the enemy of good in this critical situation. Now some kind-hearted Indonesians have offered to translate my tweets, moving forward," Younus said.
One of his early tweets sparked confusion when he translated the immune-boosting nutrient "zinc" into seng, which means "tin roofs" in Indonesian.
"I was so confused when he told us to eat seng like we are kuda lumping [dancers]," a Twitter user said, referring to a traditional Javanese dance in which dancers ride woven bamboo horses and occasionally go into trances, during which they exhibit unusual abilities including eating glass.
But Indonesian social media users have noted a recent improvement in his use of the language – with his deployment of local slang appreciated by many.
Younus said he had received plenty of responses, "but I pay less attention to myself and my notifications and stay focused on the problem at hand".
Some Covid-19 myths that Younus has helped bust include fake cures such as using disinfectant to clean surfaces of doorknobs and mobile phones, as well as consuming herbs such as ginger and lemongrass.
He also called out Indonesians' obsession with Bear Brand canned milk, saying that "this milk, or vitamins, or ivermectin have no role in Covid-19 treatment".
Many Indonesians believe that brand of sterilised milk can boost their immune systems, which has caused a frenzy at some shops and sent its price skyrocketing on e-commerce sites.
Younus, who tweeted that Bear Brand milk and anti-parasitic drug Ivermectin "had no role" in Covid-19 treatment and that people should not self-medicate, said he had learned about the types of misinformation being circulated from "local Indonesians".
"People know what's wrong but not everyone has the knowledge, experience, or a platform to rebut those myths," he said.
The doctor has previously tweeted in Spanish and Urdu when Covid-19 cases were on the rise in South America and Pakistan.
"Throughout this pandemic I have tried to follow the virus. Like the police when they chase a bad guy, I have tried to help countries that have gone into Covid-19 crisis," he said. "There were many weekends where I would invite questions from different countries and help them out in English tweets."
Public health expert Hermawan Saputra from the Indonesian Public Health Association said he appreciated the efforts of foreign health workers such as Younus in helping to flatten Indonesia's pandemic curve, especially if the advice followed scientific and medical data.
"But we also must listen to the experts that live closer to us, because the situation is different [from one country to another],"he said. "Different countries have different resources and policies, such as the usage of certain drugs."
Younus' rising popularity among Indonesian Twitter users has also brought up the question of whether the country's online population listens more to foreign doctors than local ones who provide similar advice.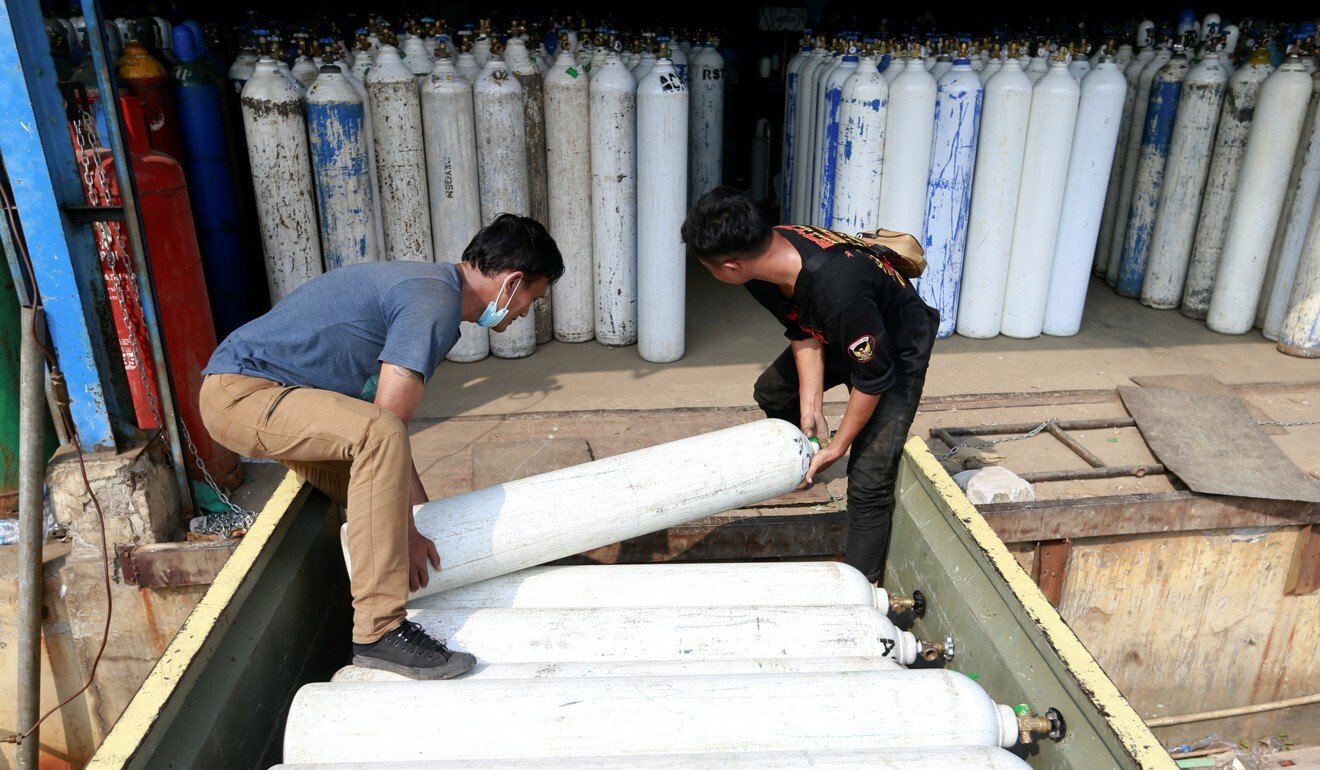 There were varied responses when historian Bonnie Triyana raised this on Twitter, but most pointed out that Younus' tweets were easy to understand and that he was not associated with any Indonesian politicians.
Indonesia's second wave, triggered by the spread of the more transmissible Delta variants, has collapsed the country's health care system. Hospitals across the island of Java have been so overwhelmed by patients that some are being treated in car parks as they wait for days to get into intensive care units or isolation rooms.
At least 265 people have died at home while they searched for a hospital bed, according to data from volunteer group LaporCovid-19, while the Indonesian Pediatric Society has pointed out that in the past week alone more than 11,000 children have contracted the disease, with more than 150 dying of it.
Covid-19 has also claimed the lives of a number of prominent Indonesians, including Rachmawati Soekarnoputri, a politician and daughter of the country's founding father, Sukarno, and renowned wayang kulit puppet master Ki Manteb Sudharsono.
Senior minister Luhut Pandjaitan said the government planned to increase oxygen supplies, and that it had infrastructure – including disused buildings – that could be converted into isolation facilities if infections reached 40,000 to 50,000 per day.
He also said Indonesia was sourcing emergency oxygen from Singapore and calling for help from other countries, such as China, in handling the pandemic.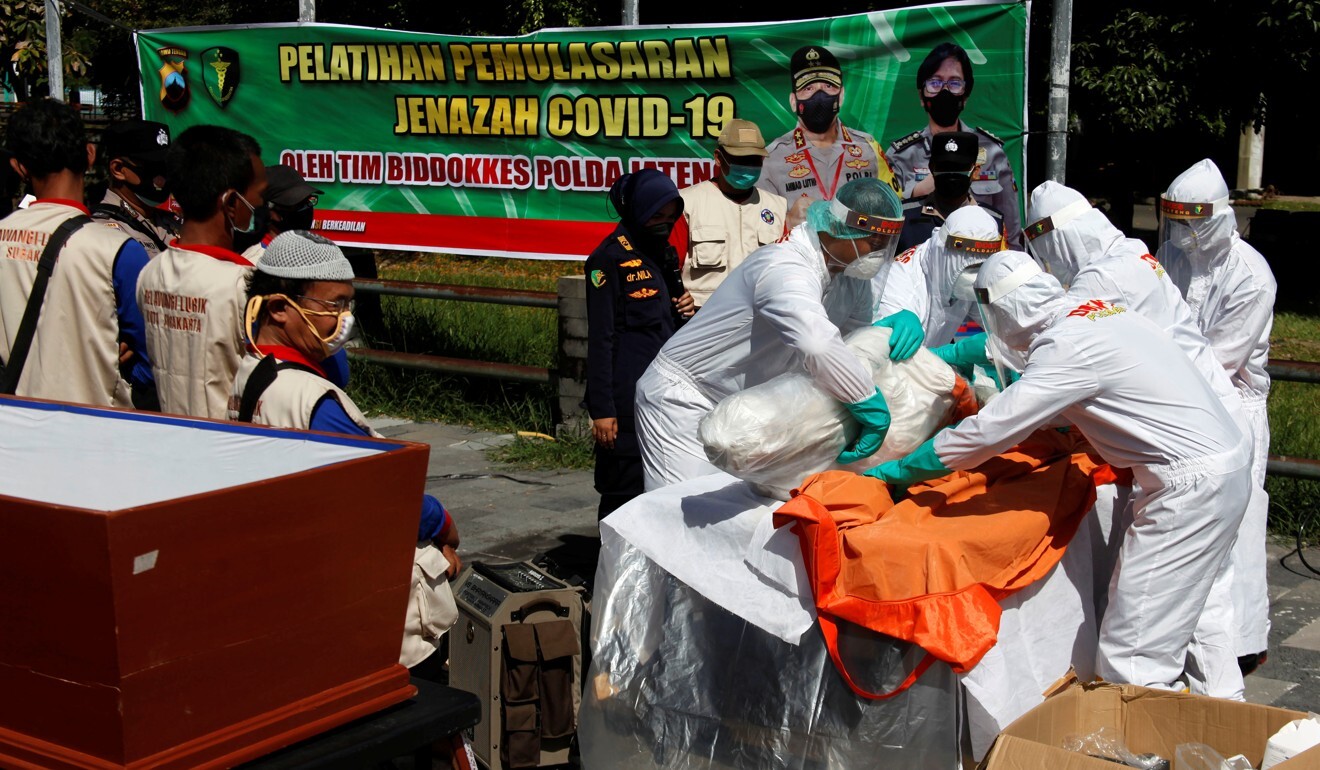 Around 10,000 concentrators – devices that generate oxygen – were to be shipped from Singapore, with some having arrived by a Hercules cargo plane earlier on Tuesday, officials said.
Tougher mobility restrictions have been imposed in Java and on the island of Bali, the worst-affected regions, and the government on Monday introduced new measures in a bid to control the spread of Covid-19 in 20 other provinces that took effect on Tuesday.
However, Younus said Indonesia should also revamp its fight against disinformation and expedite vaccination programmes to curb the spread of the disease.
"Indonesia has the same reasons as almost every other country where this virus ravaged the masses. Denial, complacency, disinformation, and a weak vaccination programme," he said.
"What the government should immediately do is take charge of communications. They must aggressively fight disinformation and educate the masses. They should wake up the nation to the real threat of this virus. Unfortunately, since they did not do it, the virus did."
Additional reporting by Reuters and Agence France-Presse
This article appeared in the South China Morning Post print edition as: US doctor becomes Twitter celebrity for Covid-19 advice