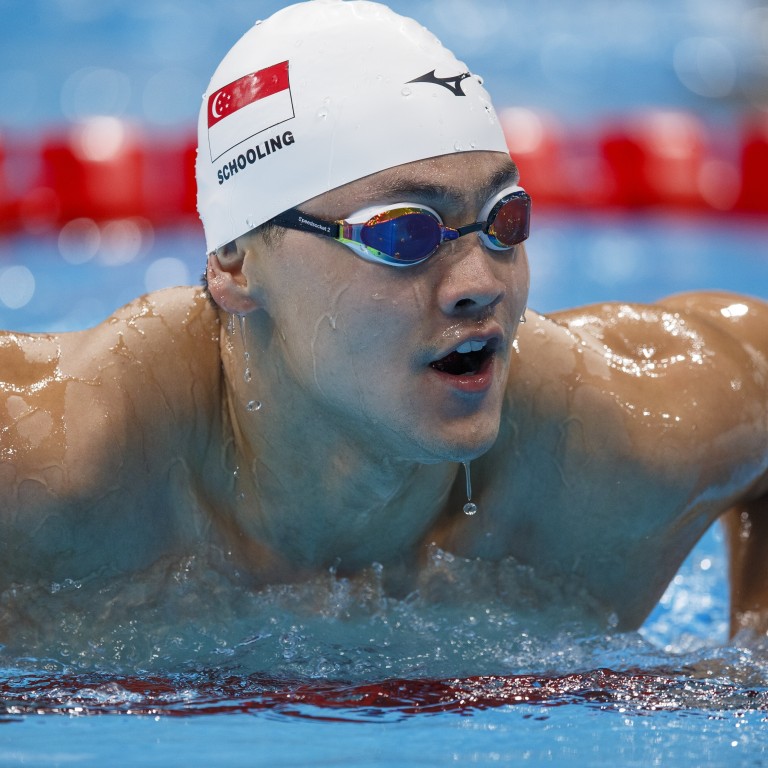 Singapore's president defends Joseph Schooling amid scorn over Tokyo Olympics performance
The swimmer won Singapore's first Olympic gold medal in Rio de Janeiro but failed to qualify in the same event in Tokyo, prompting online mockery
President Halimah Yacob and a number of other politicians defended him, with Schooling telling local media he was moved by the support
Singapore
's Olympic gold medallist Joseph Schooling has received an outpouring of support, including from the city state's President Halimah Yacob, after some compatriots poured scorn on the 26-year-old for failing to qualify in the Tokyo Olympic Games heats for his pet 100 metre butterfly event.
"I feel sad looking at how unkind we can be towards each other. One moment, we carry people to the highest pedestal with our words, yet the next moment we thrash them to the ground just because they fail to live up to our expectations," Halimah wrote in a Facebook post on Friday.
Halimah pointed to how recent sporting events have demonstrated this. When the England national football team lost to Italy in the Euro 2020 championship earlier this month, hateful and racist comments were hurled against three players of colour.
Similar abuses were observed when four-time tennis grand slam champion Naomi Osaka, who lit the cauldron at the
Tokyo Olympics
, exited the competition in the third round. Some critics were quick to question her identity or right to represent Japan following her defeat.
When Schooling finished last in his heat on Thursday, "that was the start of negative, hurtful comments against him", said Halimah. "We forgot that he had helped us to win an Olympic gold medal and brought glory to our own sports history."
Halimah stressed that the Olympic Games were not a "walk in the park" and athletes were competing against the world's best. "The least that we can do is to appreciate their effort and continue to encourage and support them," she said. "So let's be kind. Support our athletes wholeheartedly. They are doing their best."
Schooling, who clocked a time of 53.12 seconds in Tokyo and failed to qualify for the semi-finals, had won Singapore's first Olympic gold medal in the same event five years ago in Rio de Janeiro. He will not be defending his title.
Compatriot Quah Zheng Wen, competing in the same event, finished with a timing of 52.39 seconds, also missing out on the semi-finals.
Singapore's medal hopes were dashed on Thursday following Schooling's swim and after table tennis player Yu Mengyu lost to Japan's Mima Ito in the bronze medal match.
Schooling told local media after the race that the timing did not reflect the effort that he and his team had invested. "It's hard to swallow, it's hard to digest, but at the same time … you live to fight another day. And I sure as hell don't want to end it like this, it's just one of those meets," he said.
"We've been working our tail off for the last 15 months. So, [I] definitely had bigger expectations for this … Sometimes it just doesn't work out, sometimes … [you] just have an off week. But that's not an excuse, that's just more fuel for next time."
Yet, some Singaporeans took to mocking his performance online. "He came in last. I can see that is his maximum effort," one said. "Still number one, from behind," commented another.
Some netizens even turned to body shaming, asking if he had drunk "too much Milo", referring to a popular chocolate flavoured malt drink brand that is one of Schooling's sponsors.
Others quipped that Schooling and fellow Singaporean swimmer Quah, who had both been granted deferments from full-time national service to compete in the Games, would now report to Pulau Tekong, an outlying island where new recruits usually spend their first months training. "From Tokyo to Tekong," one comment read.
But there was also an outpouring of support for the Singaporean athletes. Speaker of Parliament Tan Chuan-Jin, who is in Tokyo, said athletes had to carry the weight of expectation and mental burden, and their hard work was hardly seen.
"While they at times seem superhuman, they are mortals like all of us," he said. "With a few quick clicks, our callous words can lacerate or our encouragement can uplift."
Tan added that while Singaporeans were disappointed with the results, the athletes would have felt greater disappointment.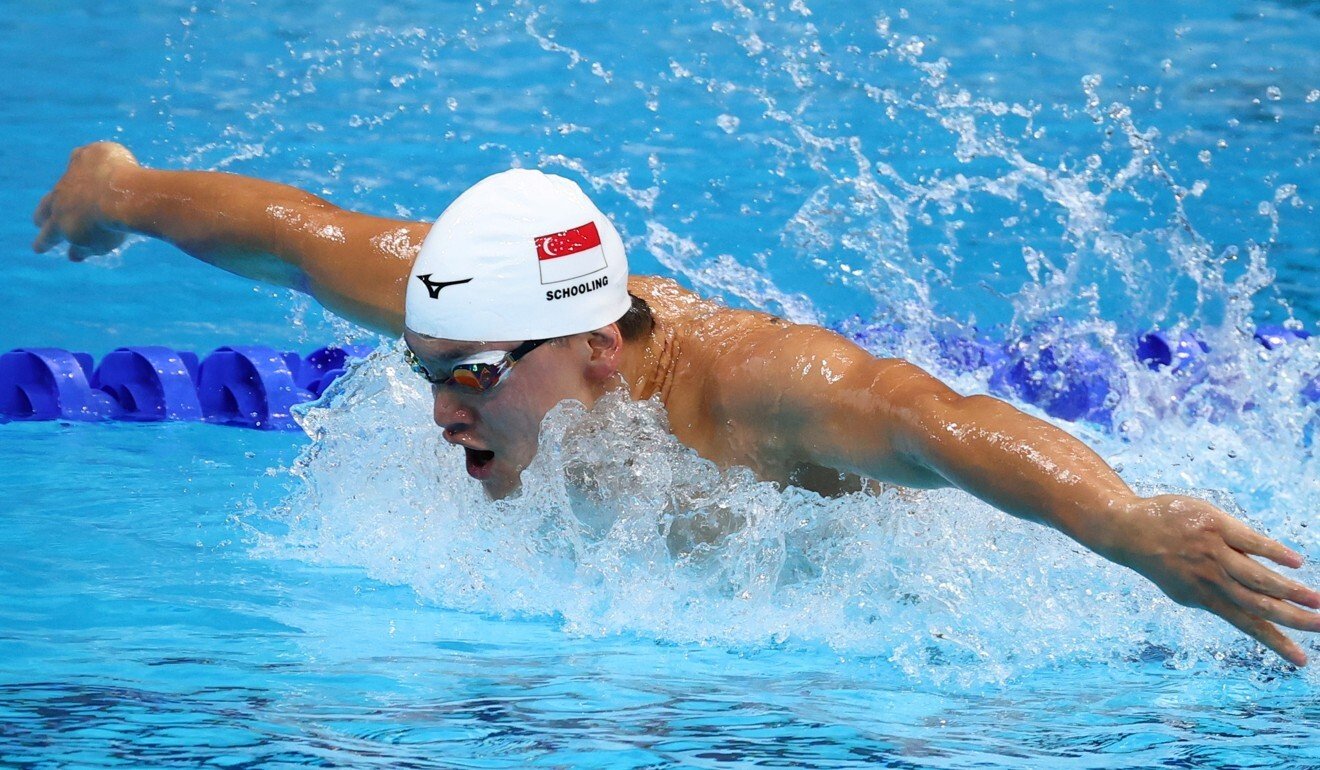 Similarly, Minister for Culture, Community and Youth Edwin Tong also talked about the weight of expectation, and how it would have been tough on Schooling. Singaporeans should continue to support their athletes "even as they stumble and fail every so often", he said in a Facebook post.
"We cannot be fair-weather about this, enjoying the glory when they do well, but criticising our athletes when they don't."
The result, he said, did not take away Schooling's achievements, adding that he remained a "true sporting legend". It also meant that training for "Paris 2024 must start tomorrow".
Schooling's coach Sergio Lopez uploaded a picture of him hugging the swimmer, and thanked him for the "amazing and interesting journey".
"Never forget that perfection lies in the imperfection of life … Let's keep moving forward," he wrote.
Lopez had trained Schooling when he was in Florida from 2010 to 2014, and later as head coach of the Singapore team from 2015 to 2016. Schooling turned professional in 2018 and has been training in the US but in the midst of the Covid-19 pandemic, he returned to Singapore to train before deciding to head back to the US to train under Lopez.
Schooling, the only child in his family, competed in his third Olympics as his father Colin was undergoing treatment at the National Cancer Centre. The swimmer will fly back to Singapore on Saturday and serve a 14-day quarantine period, which he said could help him recalibrate and recharge.
In an interview with Singapore's national broadsheet The Straits Times on Friday, Schooling said he has yet to see the negative comments, but was surprised and moved by the support from Singaporeans.
His frustrations, he said, have yet to fully kick in but he knew he was not quitting just yet. "Some people will just pull the plug, and that's fine. I just don't see myself being able to, not because I'm trying to hold on to something, but because there's just so much more to be done, and so much more that can be improved on," he was quoted as saying.
"So, it is what it is, it sucks, it's over. Let's go for the next one."