India
Get more with myNEWS
A personalised news feed of stories that matter to you
Learn more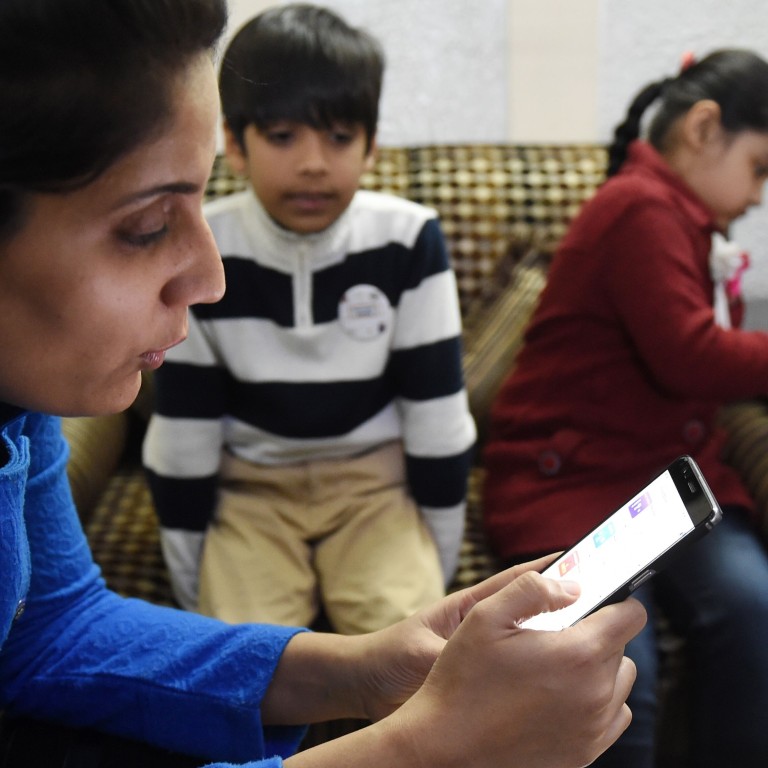 After China's education crackdown, it's party time for India's online start-ups
Eruditus, an executive education platform based in Mumbai, recently raised US$650 million, valuing the firm at US$3.2 billion
As investment pours in, concerns about exploitation of customers have become more urgent, as the sector remains largely unregulated
As investment floods in, concerns about exploitative practices have grown more urgent, as the industry remains effectively unregulated despite the billions on offer.
Eruditus, an executive education platform based in Mumbai, this month announced a funding round led by US venture capital firm Accel and Japanese conglomerate Softbank. It raised US$650 million, valuing the firm at US$3.2 billion.
"The power of digital technology is now revolutionising education [in India]," said Mohan Kannegal, Eruditus CEO for India and Asia-Pacific.
"Given how important high-quality education is to India's young people, my outlook is that we are at the beginning of a massive transformation. The end-game is that every Indian will have access to the highest quality of education – [it will be] true democratisation of education."
There are more than 4,500 ed-tech start-ups in India, providing a
range of services
, including private tuition, graduation courses, securing college admissions or training for centralised entrance exams. An estimated 6 million Indian students paid for a
remote learning platform
in 2020.
According to data firm Venture Intelligence, about US$2.2 billion was invested in ed-tech start-ups in 2020. About 60 venture capital deals, worth more than US$3 billion combined, have already been signed this year.
India's prolonged lockdowns, closed schools and digital expansion propelled the growth. However, China's reforms to its private education sector – which banned profit-making efforts, going public or raising capital from foreign investment – were also transformative. As China sought to create a level playing field in education and ease the burden on students and households, its US$120 billion private tutoring industry suffered but India's booming ed-tech sector was perfectly placed to cash in.
It ensured investment heavyweights such as Tiger Global, Softbank, and Temasek Holdings, which were entrenched in the Chinese education ecosystem, have set their sights on India.
"After the restrictions [in China], investors who have put money into China's ed-tech sector may see India as a land of opportunities," said Gaurav Garg, head of research at the market advisory firm CapitalVia Global Research.
India's ed-tech market is currently worth about US$800 million but that could balloon to US$30 billion within 10 years, Garg said. This prediction looks ambitious but several agencies offer similar forecasts, taking into account the size of the market and the surge in home-schooling options.
India has three other ed-tech unicorns. Unacademy is backed by Softbank. UpGrad is bankrolled by Temasek.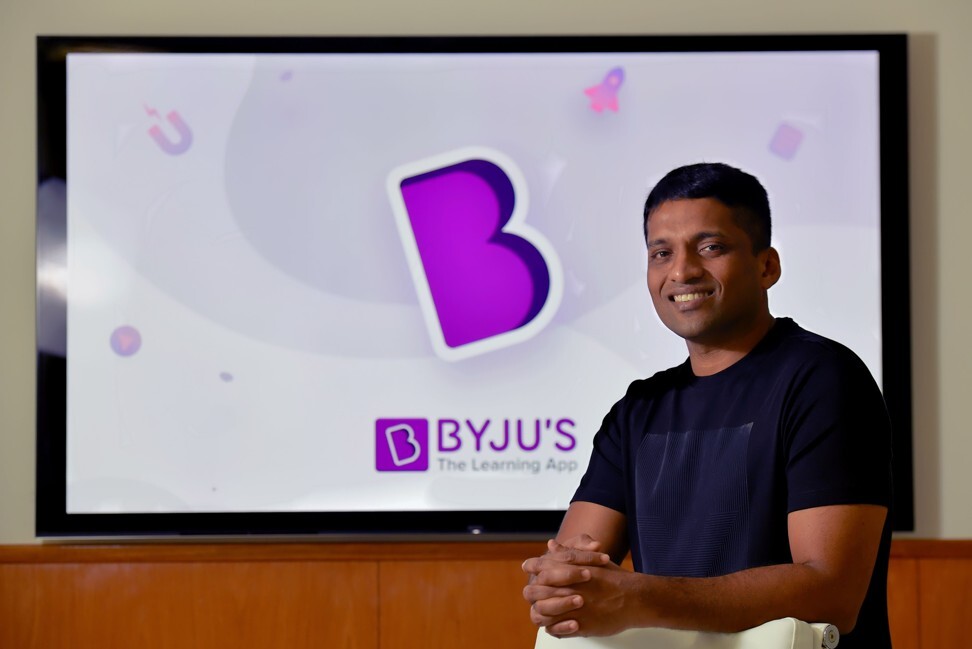 Leading the pack, though, is Byju's, which is headquartered in Bangalore and funded by Tiger Global and Naspers. Since its launch in 2011, Byju's has been the market leader in every sense and is now valued at US$16.5 billion, making it the world's most lucrative ed-tech firm. During a recent spending spree, Byju's acquired several smaller firms, consolidating its market share.
Byju's has nonetheless been criticised for its business model, which relies on aggressive marketing campaigns and saddling parents with long-term debt. Agents have been accused of selling multi-year learning subscriptions through consumer finance, using misleading language about the exact loan and trial period.
"The problem starts with the way Byju's hires and fires its sales staff," said Dr Aniruddha Malpani, a doctor and Mumbai-based angel investor engaged in legal battles against ed-tech companies. "They are the stars of the show – it's not the teachers [who are valued] – because Byju's puts profits before students.
Malpani said sales staff are promised attractive salaries but will be fired within two weeks if they do not meet their targets.
"There are two types of victims here: the employees who are laid off for non-achievement of their goals and the employment agencies that enter a contract with the start-up that says they will be paid only if their referred candidate stays for at least three months," he said. "The start-up doesn't have to pay either of the parties and gets its work done for free.
"Byju's is poisoning the Indian educational system because every ed-tech entrepreneur wants to mimic them – and every investor wants to fund the next Byju's. This amplifies the harm Byju's does a hundredfold.
"[Companies] are making money hand over fist. This seems to have become the dominant business model in the education space today: get rich as quickly as possible and forget about whether students are learning anything or not."
Byju's declined to comment on Malpani's allegations.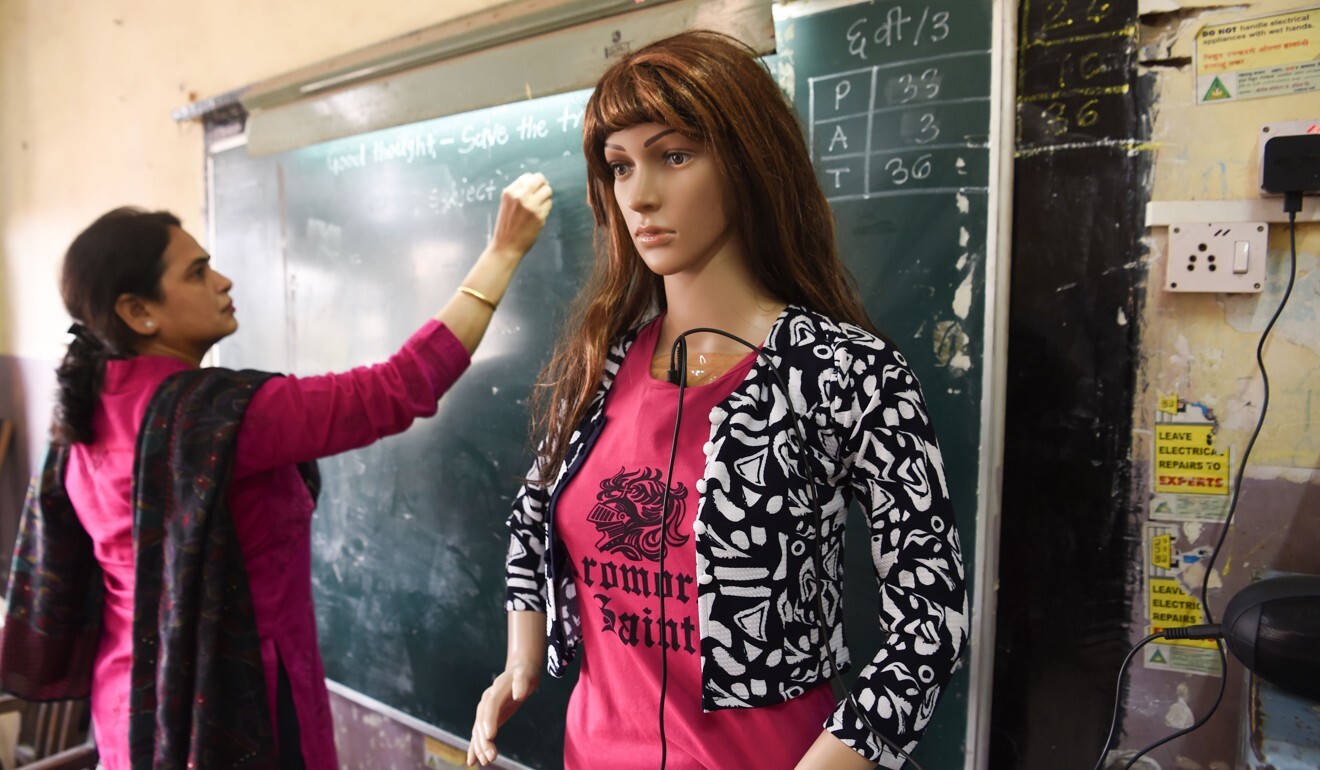 In theory, India's educational sector is heavily regulated but this doesn't necessarily apply in practice. Schools and colleges are required to be run by not-for-profit trusts rather than businesses. However, owners have converted their enterprises into profit-making enterprises.
In ed-tech, the problem could become even more insidious, as there is no enforceable legal structure to police the sector.
According to Dr Reetika Khera, a professor at the Indian Institute of Technology Delhi, these start-ups operate in a legal vacuum with no credible regulatory framework.
"Vulnerabilities that come from using ed-tech are going to fall disproportionately at the lower end of the distribution," she said.
"My biggest concern with the ed-tech industry is broader. With the advent of the digital economy, we do not know what data they collect, for how long it is retained, how it is used, and who it is sold to."
She urged the government to intervene and regulate the industry to protect the privacy and well-being of the public instead of simply turning a blind eye to fast-growing sectors such as ed-tech.
"Instead of the state stepping in and providing a regulatory framework, the government is saying 'hey, here's a real party and we're going to join it'," she said. "Big data meets big brother. It's basically a marriage of government interest and corporate interest at the cost of ordinary citizens."
This article appeared in the South China Morning Post print edition as: China's tutoring crackdown a boon to Indian start-ups