BTS
Get more with myNEWS
A personalised news feed of stories that matter to you
Learn more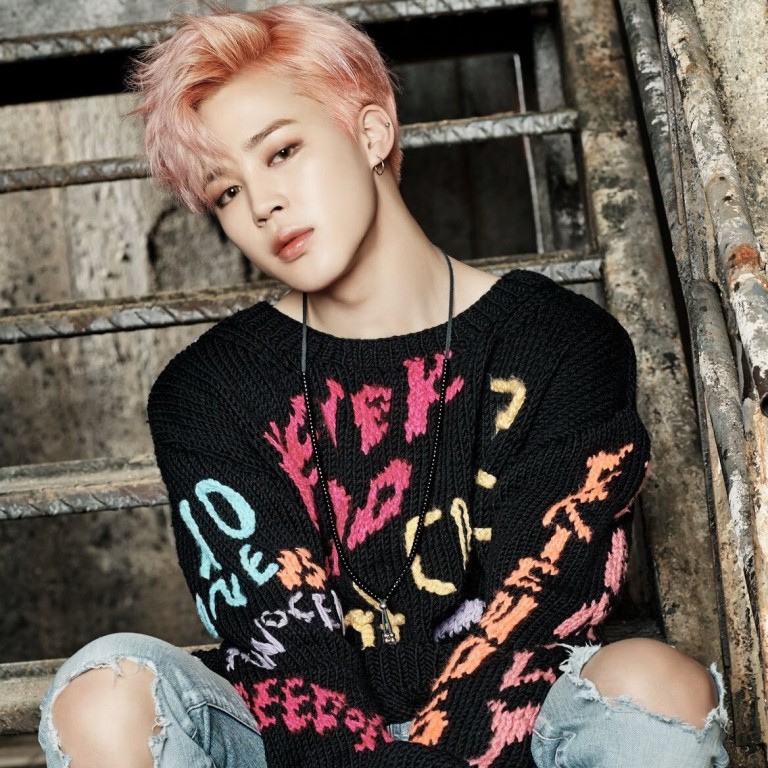 BTS fans ensnared in China's crackdown as K-pop market watches with 'concern'
Weibo has banned a fan club for 60 days over claims it illegally raised funds to celebrate the birthday of Jimin, a member of the South Korean boy band
Beijing's crackdown on 'irrational' idol fans comes as K-pop sales in China reached a monthly record of US$8.25 million in July
Chinese social media platform Weibo has banned a
BTS
fan club from posting for two months, saying it illegally raised funds for the South Korean boy band, days after pictures of a customised aeroplane funded by the club were shared online.
Fan account JiMIN JMC, which had more than 1.1 million followers on Weibo, was focused on Jimin, one of the band's seven members.
Last week, photographs circulated online of a customised Jeju Air aeroplane bearing images of him. The plane was part of the club's plans to celebrate his 26th birthday in October.
The restrictions imposed on the fan account come as Beijing seeks to clean up the entertainment industry and clamp down on "irrational behaviour" exhibited by fans.
Last month, China's state-owned news agency Xinhua said the cyberspace watchdog removed 150,000 examples of "harmful" online content and punished more than 4,000 fan-club-related accounts.
Weibo said it would remove its "Star Power Ranking List", which encouraged competition among online fan groups to raise their idol's position on the list.
President
Xi Jinping
has called for a "national rejuvenation" with tighter control of business, education, culture and religion, including reducing children's access to online games. Last week, the government banned feminine-looking men on television as well as idol development shows for "low moral values".
The stunt by Jimin's fans also drew swift criticism online for its excess. Following the backlash, the account issued a statement last week on its feed urging fans to be "rational" when chasing celebrities for a "harmonious and healthy internet environment".
When announcing the ban, Weibo on Sunday said that it "firmly opposes such irrational star-chasing behaviour and will deal with it seriously".
JiMIN JMC had started raising money in April to prepare to celebrate the star's birthday on October 13, according to China's state-owned Global Times. It collected more than 1 million yuan (US$150,000) within the first three minutes of the fundraising activity, and 2.3 million yuan in the first hour.
The club had also planned to run advertisements celebrating Jimin's birthday in newspapers such as The New York Times.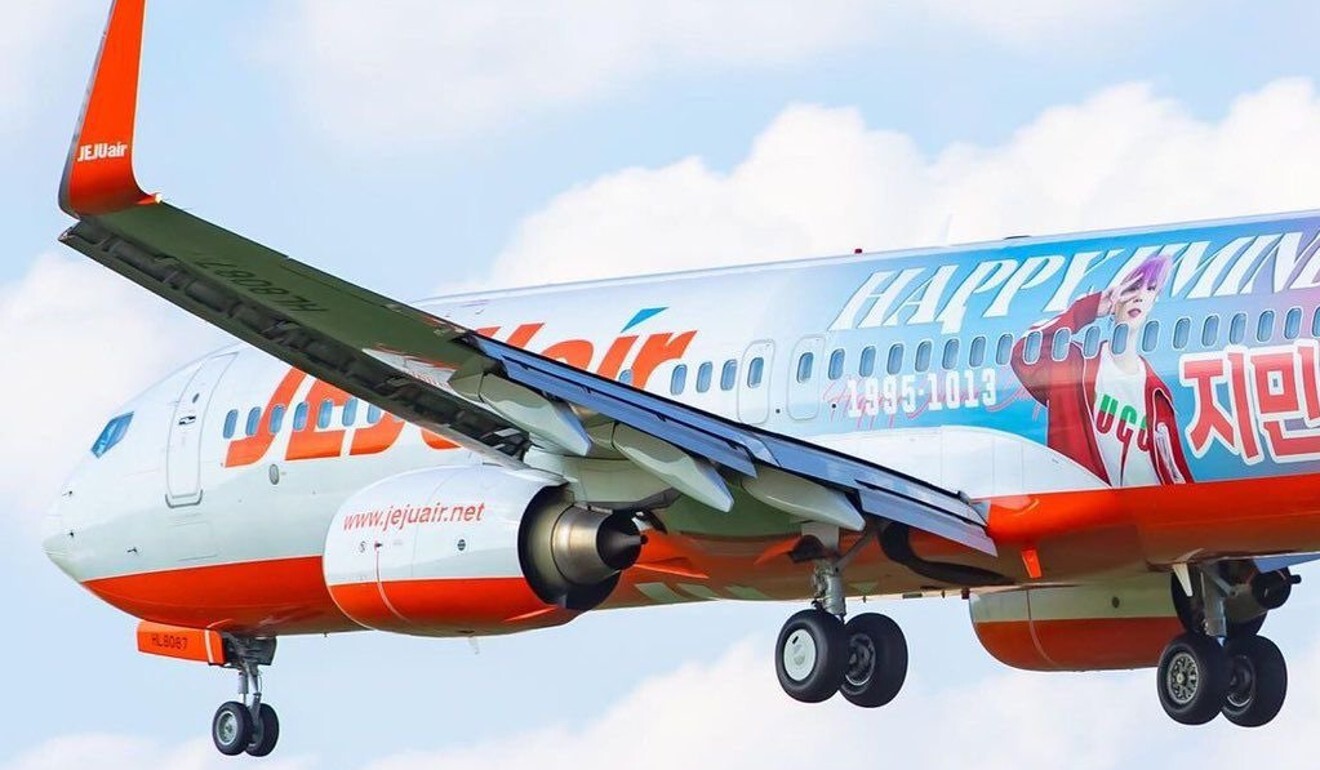 It is not uncommon for K-pop fans worldwide to celebrate the birthdays of their idols by taking out ads in newspapers and billboards, or customising public transport vehicles with images of their favourite stars.
Many fans also raise funds to donate to charitable causes, such as education for the less privileged or sponsoring wild animals in their favourite stars' names.
BTS fans reacted angrily to Weibo's move, with droves posting news reports of the suspension and pictures of the decorated plane on the band's account.
There was no immediate comment from BTS' agency, Hybe.
It is not the first time that the global sensation BTS has faced a backlash from China.
In October last year, band leader Kim Nam-joon, also known as RM, sparked anger among Chinese social media users and its state media after mentioning South Korea's shared "history of pain" with the United States over the 1950-53 Korean war, in which the two countries fought together, although China also suffered many casualties while fighting alongside North Korea.
Park Hyung-min, an analyst at CAPE Investment Securities, said South Korea's entertainment industry was "watching with growing concerns" the developments in China.
China accounts for 5 to 8 per cent of overall K-pop music sales including albums, concerts, advertisements and merchandise. Up to 30 per cent of music album sales are also bought by small-time merchants who travel to South Korea.
"This is bad news for the K-pop industry as it increases uncertainties over the China market," Park said. "But the fallout from China's crackdown on the worshipping of celebrities is not likely to be great in the foreseeable future, because K-pop stars have millions of fans spread all around the world and China's market share is still small."
Total exports of K-pop albums in July surged 3.6 times year on year to US$26 million, The Korea Times reported, with sales from China reaching a monthly record of US$8.25 million.
Celebrities in China are often pressured to conform to values espoused by the Chinese government or face the repercussions.
Stars such as Fan Bingbing and Zheng Shuang have been fined heavily for evading taxes, and popular actress Zhao Wei last week had her name removed from credits of films and television shows without explanation.
This article appeared in the South China Morning Post print edition as: Fans of K-pop boy band targeted amid Beijing crackdown